Sit back and enjoy the ride
It's been three years since we were first show convincing footage of driverless cars navigating traffic, but since Google's big reveal in 2011, are we ready to embrace a new era of robot cars?
2015 could be the year. Google has just unveiled funky-looking new prototype, while legislators in various US states have recently laws to permit and regulate autonomous cars on public roads.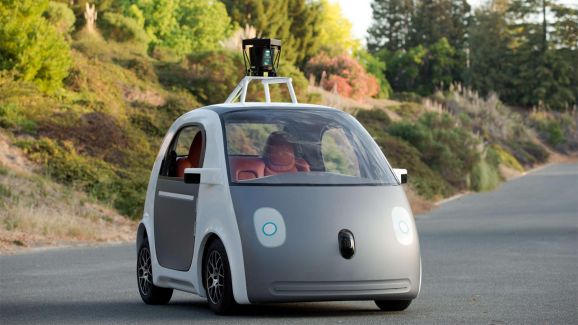 Previously opting to use the Toyota Prius to test its tech, along with SUVs from Lexus, the relentless tech behemoth now has its own set wheels, first announced last May, that is already revving around at 25mph.
Audi is also making noise about its pair of 560-horsepower RS 7 autonomous vehicles, which will be display at the upcoming CES 2015, while top execs deliver keynotes on the future of automotive automation.
Named AJ and Bobby, after racecar drivers A J Foyt and Bobby Unser, the machines were given a run around at the Hockenheim Grand Prix track in Germany, back in October. One of the pair completed a full lap at 220 kph – completely controlled by software.
Believe it or not, Nokia is pumping US $100 million into backing driverless car technology, while Elon Musk's last word on Tesla's autonomous trajectory was positive. The entrepeneur declared driverless tech to be the "logical step" in the evolution of cars.
Smartphones on wheels
But while the kinks get worked out and the naysayers bicker about safety concerns, there are plenty of other smart innovations emerging.
New cars are essentially smartphones on wheels. Or, at least, an extension of your mobile device. They can do it all.
Analysts at Accenture have stated the in-vehicle tech is now the top selling point for 39 percent of buyers. That's more than double the amount of people who prioritise horsepower and handling.
The number of cars that are connected to the Internet will quadruple by 2020, from 36 million to 152 million. That means more advanced and ultra-convenient features. Perhaps the most impressive new announcement from BMW is its new smartwatch app, which is able to remotely control your car.

The BMW i Remote app enables i3 and i8 drivers to check the system status of their Beemers, charging status and activation of car climate systems, quite similar to Mercedes' DriveStyle app, which connects to Pebble watches.
Similar to Apple CarPlay, Ford's new AppLink technology features in the 2015 Mustang and connects to your phone as a remote. Drivers, or annoying passengers, can control and launch apps via voice command, sync with social media accounts and enable notifications on the heads up display.
Dashboard dominance
Not to be outdone, Chrysler is set to demo its UConnect infotainment system at CES, offering a new large, tactile interface in its latest Chrysler, Dodge and Jeep models. Ideal for navigating the local hotspots with your Yelp app.
Not dissimilarly, Android Auto is set to be release as an add on that enables your phone to manipulate car controls. Using voice commands, users can relay navigation and map requests, glance at messages and alerts and pick some killer tunes for the drive home.
That's what comes standard in the new Tesla Model S. The electric stunner is fitted with a large HUD to display every metric conceivable, as well as manipulate the climate system, mirrors, etc. And, of course, the mobile app can wake the car from its energy-saving sleep state.