A 100-foot monohull superyacht has been built and launched within a year for a Texan tech investor.
Jim Clark founded Netscape in 1994 and went on to make lucrative investments in Facebook and Twitter, but the 70-year-old has since directed a slice of his $1.4 billion fortune at a new toy – Comanche.
The vessel completed its maiden voyage at Newport, Rhode Island, earlier this month and can reportedly reach top speeds around 40 mph (64.3 kph). CNN initially claimed the boat to be worth $100 million, but has since redacted that information from its story.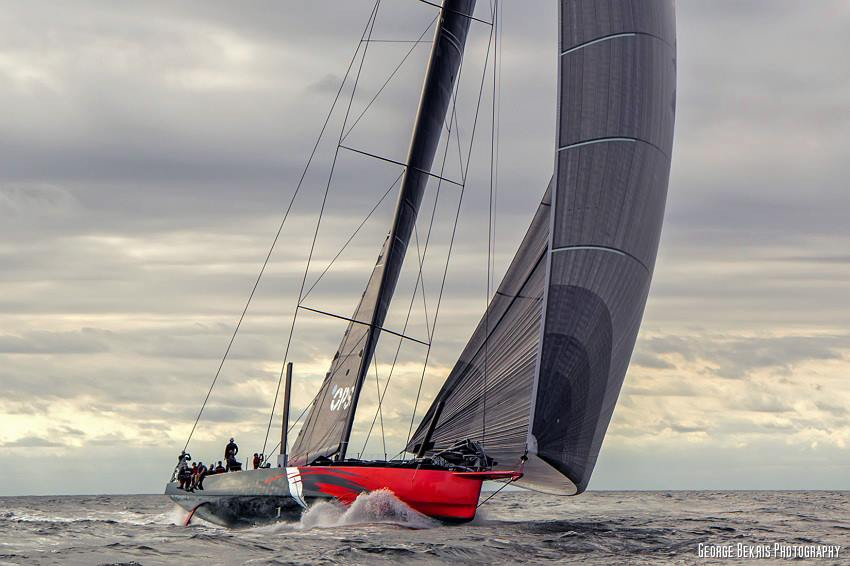 High school dropout Clark has admitted he plans to sell the boat after two years, but not before topping the podium at Transatlantic, Transpac, Fastnet, and Middle Sea with appointed skipper Ken Read.
Shipbuilder Hodgdon Yachts had been under a confidentiality agreement regarding Comanche, but has since revealed that the racing boat has as one of the largest single-infusion hulls constructed globally.
The oven used to cure the hull was the largest in the US and was built in-house, according to Megayacht News. Hodgdon also recently opened offices in Rhode Island and Monaco.
The launch of Comanche at Hodgdon's facility in Maine - before the rig and the keel were fitted