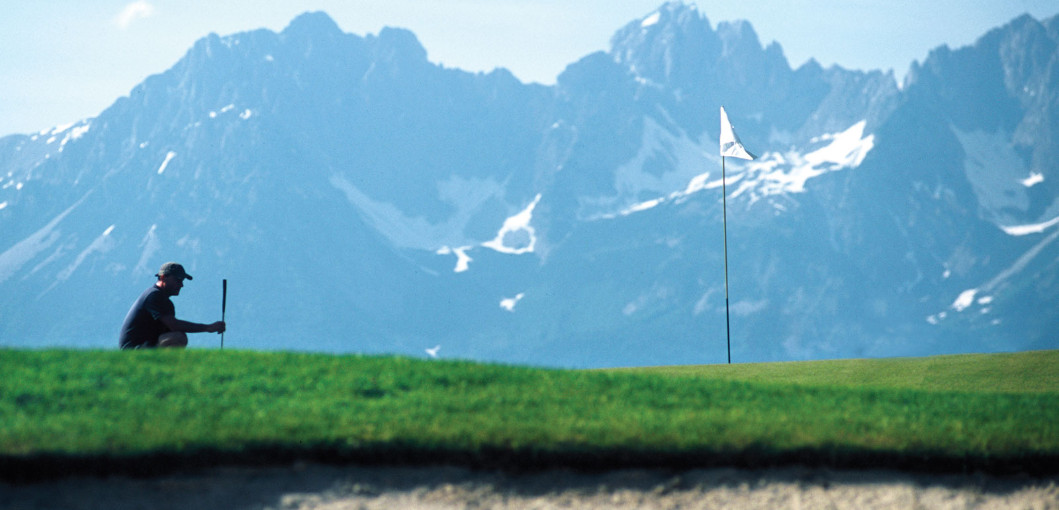 Hole 1: Par-5, 496 metres – Golfplatz Eichenheim, Austria
With its superbly manicured greens, rollercoaster fairways, meandering water hazards and regular elevation changes, Golfplatz Eichenheim offers a golfing experience in spectacular surroundings. After playing a careful approach shot through a cut in the rocks at the first, the emerald green is on the same level as a snow-capped mountain range in the distance, creating one of the most photogenic vistas in Austrian golf.

+43 5356 666 15 560; www.eichenheim.com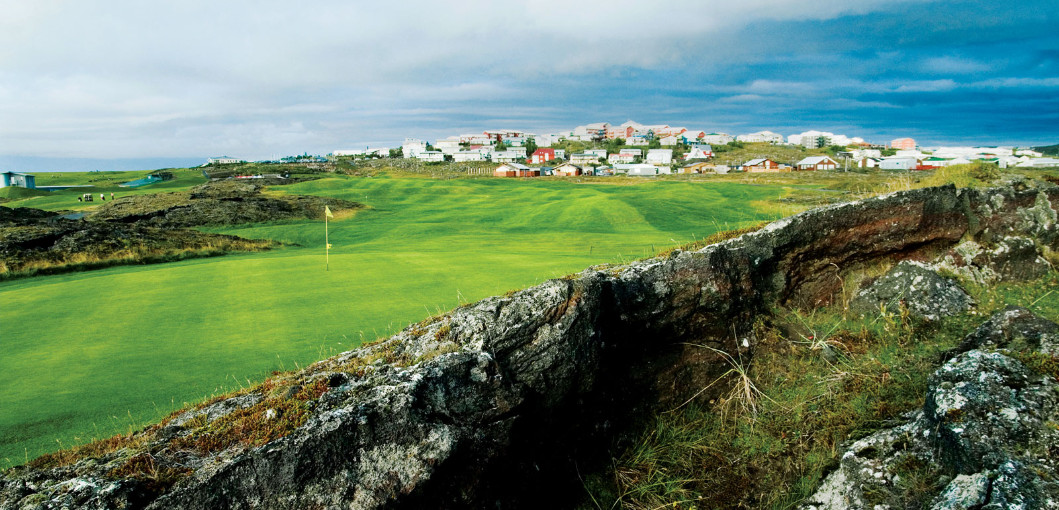 Hole 2: Par-4, 350 metres – Keilir Golf Club, Iceland
The front nine of this unique course, 10 kilometres south-west of Reykjavík, are routed through rugged lava fields where straying off the fairway will almost guarantee a tricky recovery shot and a scratched pitching wedge. The toughest hole on the card is the second, where you can either play safe down the left side with a rescue club leaving a longer approach to the small green, or take the Rory line by aiming right over a lava ridge to a tight landing area for an easier shot in.

+354 565 3360; www.keilir.is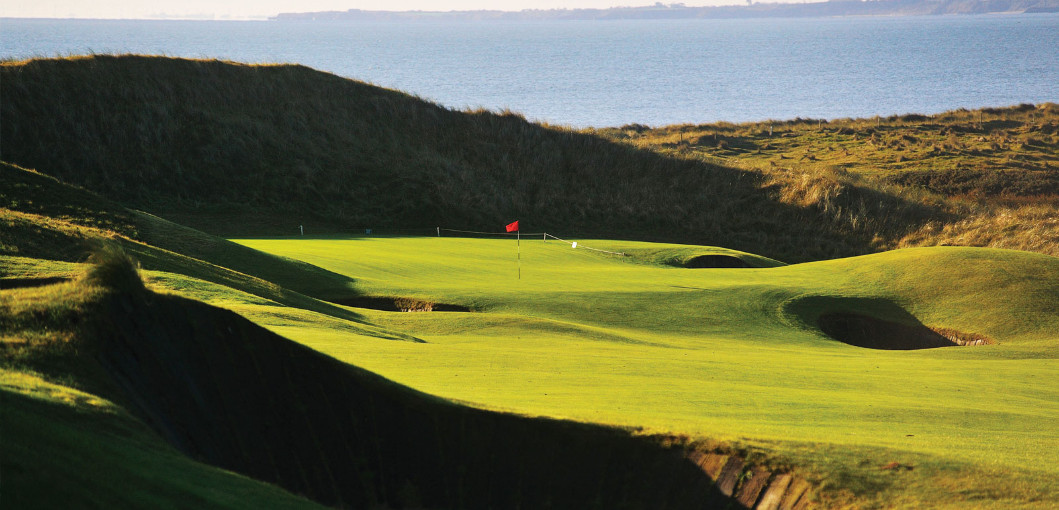 Hole 3: Par-5, 430 metres – The European Club, Ireland

Crafted out of tumbling dunes by Pat Ruddy with dramatic views of the Irish Sea, this is seaside golf at its very best. Tiger Woods still holds the course record of 67 (shot on July 12, 2002) and the rollercoaster downhill par-5 third, played from an elevated tee that gets progressively narrow as you approach the green, is an early indication of the stern test that lies ahead.

+353 404 47415; www.theeuropeanclub.com
Hole 4: Par-3, 175 metres – Castle Stuart Golf Links, Scotland
Castle Stuart Golf Links, near Inverness, is the course where Phil Mickelson won an exciting sudden-death play off against South Africa's Branden Grace to win the 2013 Scottish Open title. This top-drawer layout with links characteristics that overlooks the Moray Firth is a delight to play, offering beautiful views and endless photo opportunities. You will be reaching for the camera rather than a club at the 175-m fourth played towards beautiful Castle Stuart – the inspiration for the course name. It's an excellent par-3 and the glorious location just gets better as you approach the green.

+44 1463 796 111; www.castlestuartgolf.com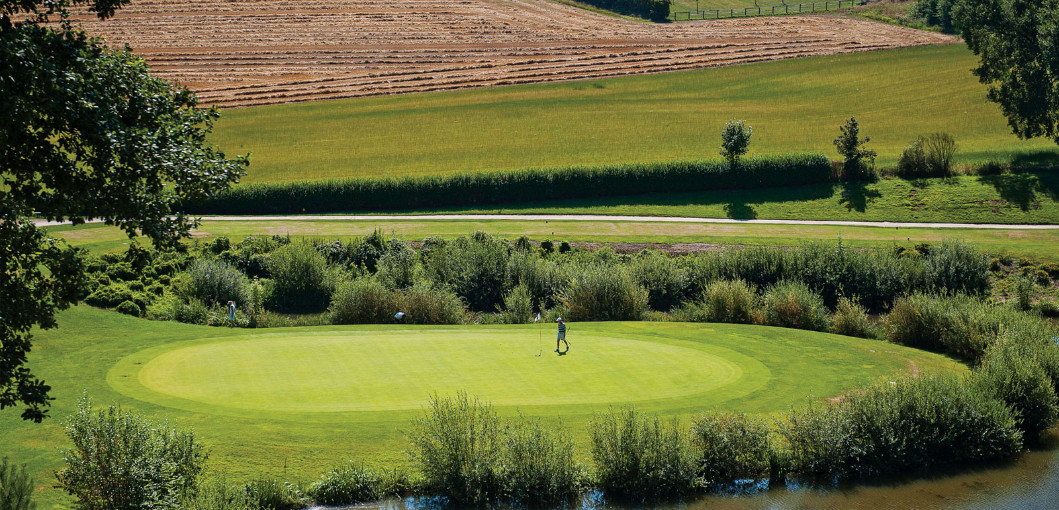 Hole 5: Par-3, 132 metres – Golf du Bercuit, Belgium
This 1968 Robert Trent Jones, Sr. design, located 50 kilometres south-east of Brussels, is a classy course routed through a beautifully hilly area of mature woodland. Featuring narrow, tree-lined fairways and numerous elevation changes, a strategic approach is required to plot your way around. The fifth hole, a par-3 played from a tee high up the slope to a long narrow green surrounded on three sides by wetland, is a standout hole on the front nine.

+32 10 84 15 01; www.golfdubercuit.be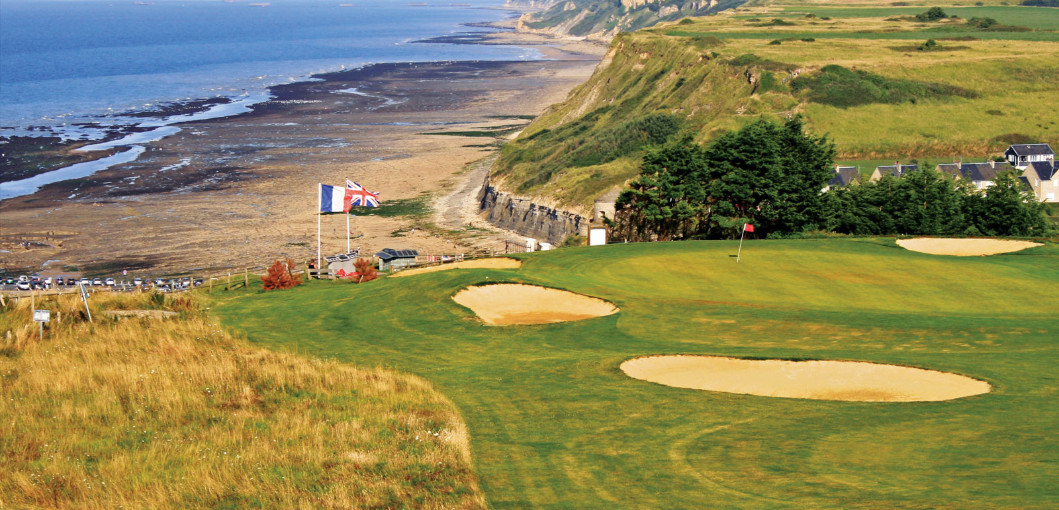 Hole 6: Par-4, 407 metres – Omaha Beach Golf Club, France

The signature hole of this 36-hole golf complex, located on the coast at Port-en-Bessin, a few kilometres from the D-Day landing beaches, is the dog-leg par-4 sixth on the Le Mer loop closest to the sea – you can still see remnants of the concrete bunkers and gun emplacements that caused misery to the invading army. From the clifftop-perched green there are spectacular views towards the historic remains of Mulberry Harbour and across the English Channel.

+33 2 31 22 12 12; www.omahabeachgolfclub.com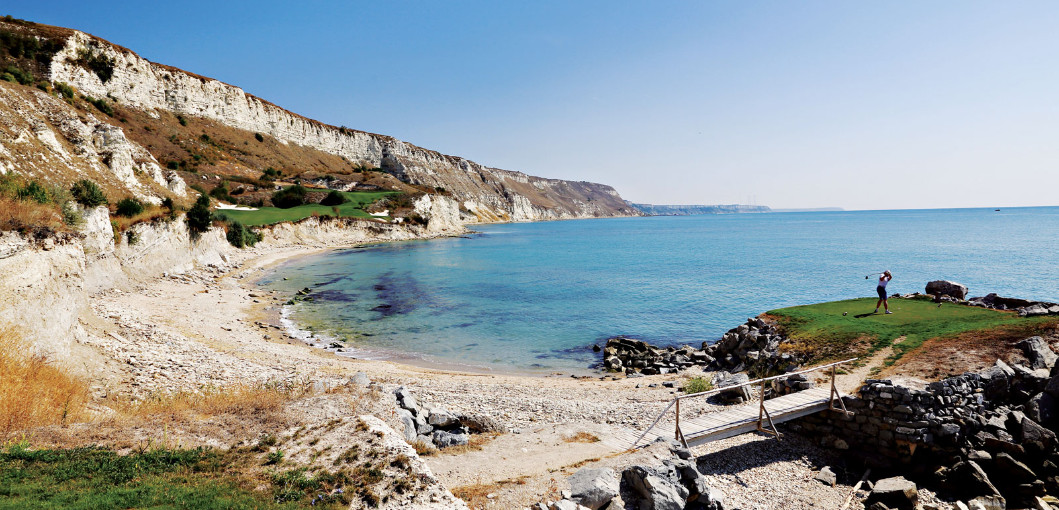 Hole 7: Par-4, 302 metres – Thracian Cliffs, Bulgaria
The spectacular fourth at this Gary Player design is one of the most stunning holes in European golf. The men's regular tee is a small island in the Black Sea and a carry of around 170 metres is needed to reach the fairway. The best approach is to aim at the fairway bunker on the left-hand side, but be careful: short or slightly to the right and you are in the water; too far long and left and you will be in the cliff-side bushes. Once safely on the fairway, a precise short-iron second is required to the elevated green.

+359 570 92 275; www.thraciancliffs.com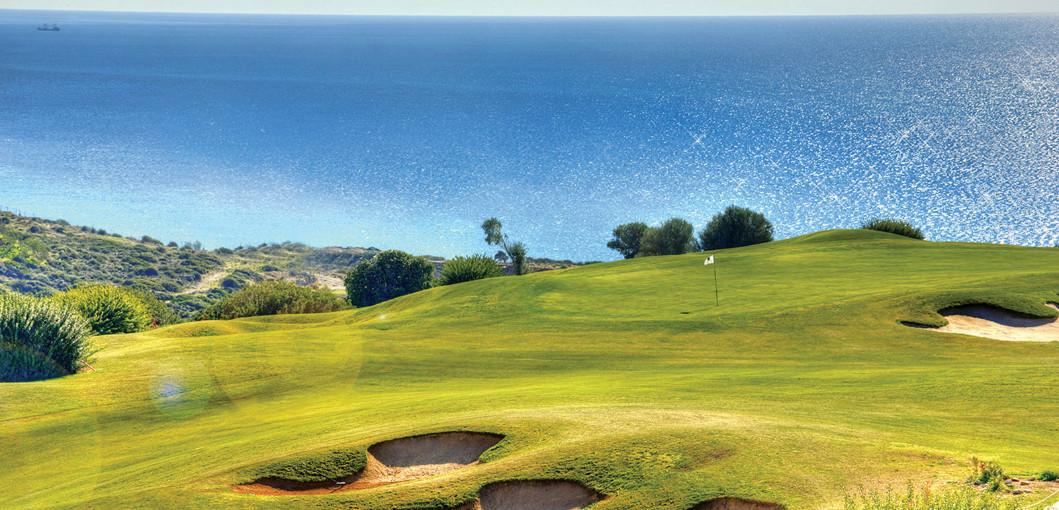 Hole 8: Par-4, 290 metres Aphrodite Hills, Cyprus
This is the shortest par-4 on the front nine of Aphrodite Hills as well as the hole closest to the sea, and the vista from the elevated tee out over the water is magnificent. The green, slightly raised above the two-tiered fairway, is clean-backed so as not to mar the view. Westerly breezes, not so noticeable in the protected fairway, will tend to push approach shots into trouble down on the left – and a knock-down short iron may be the safest approach shot to this medium-sized green.

+357 26 82 8000; www.aphroditehills.com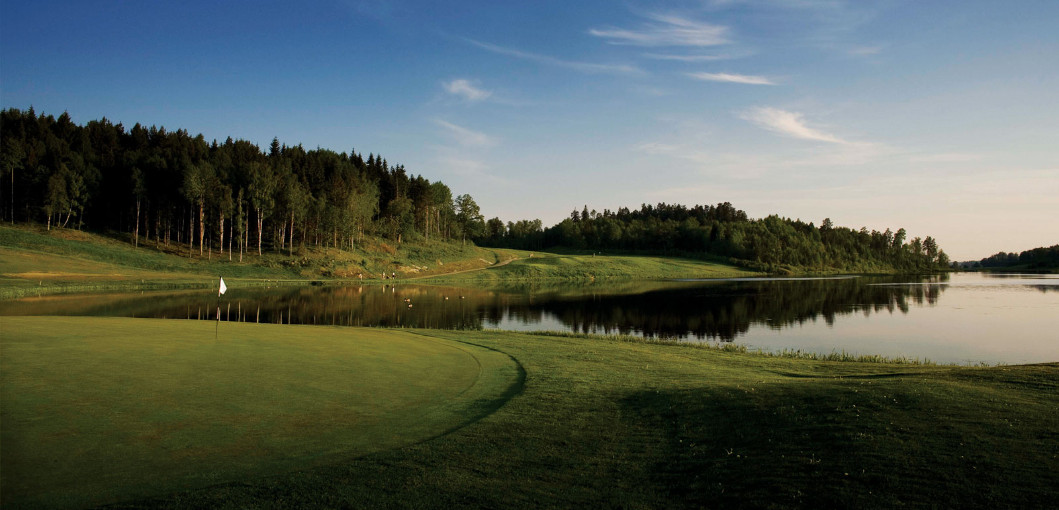 Hole 9: Par-4, 308 metres – Brollsta Golfklubb, Sweden
This is one of the classic holes in Stockholm golf and most local golfers you talk to will know about it. With water all the way to the green, it's drivable if you hit it like Bubba Watson, but most golfers take the shorter, safer route to the fairway on the right, leaving a tricky chip to the green.

+46 770 456 797; www.brollstagolf.se
Hole 10: Par-5, 490 metres – Abama Golf, Spain

This top-drawer Dave Thomas design on Tenerife rambles over 6,271 metres of ever-changing terrain with dramatic elevation changes, 22 lakes linked by impressive waterfalls, white-sand bunkers and 25,000 palm trees. On the back nine, you play your way around the distinctly ochre-coloured and Moroccan-inspired hotel, starting with this superb par-5 played from an elevated tee.

+34 922 746 006; www.abamahotelresort.com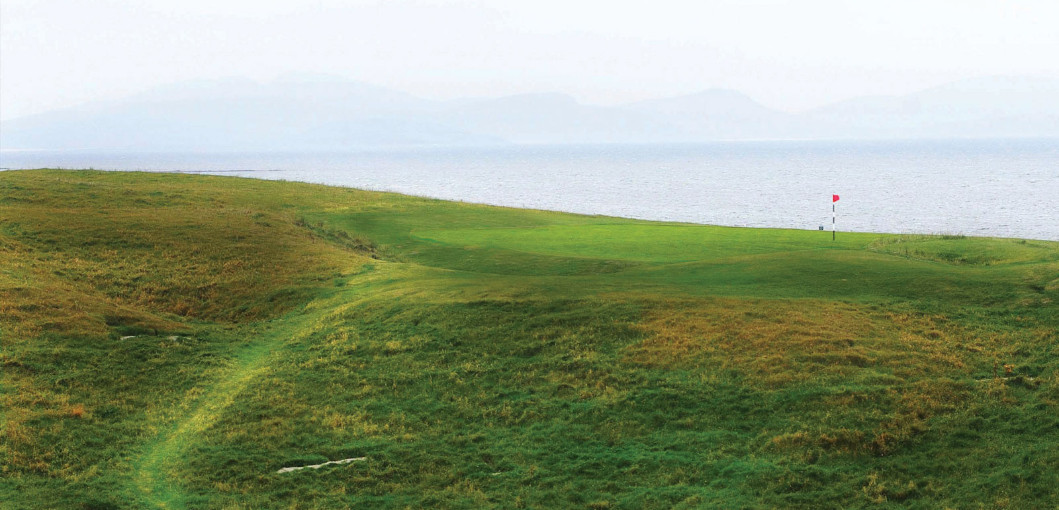 Hole 11: Par-3, 180 metres – Askernish GolF Club, Scotland
Remote Askernish Golf Club was first laid out by "Old" Tom Morris on the Hebridean island of South Uist in 1891, and in recent years has been unearthed and restored to its former glory. One of several memorable holes, the long par-3, called Barra Sight, looks as if it could only be reached using rock-climbing gear. Played over a deep gully and directly into a sea wind, when you stand on the tee it seems as though you are hitting straight into the Atlantic Ocean – too much of a slice and you are.

+44 1878 700 628; www.askernishgolfclub.com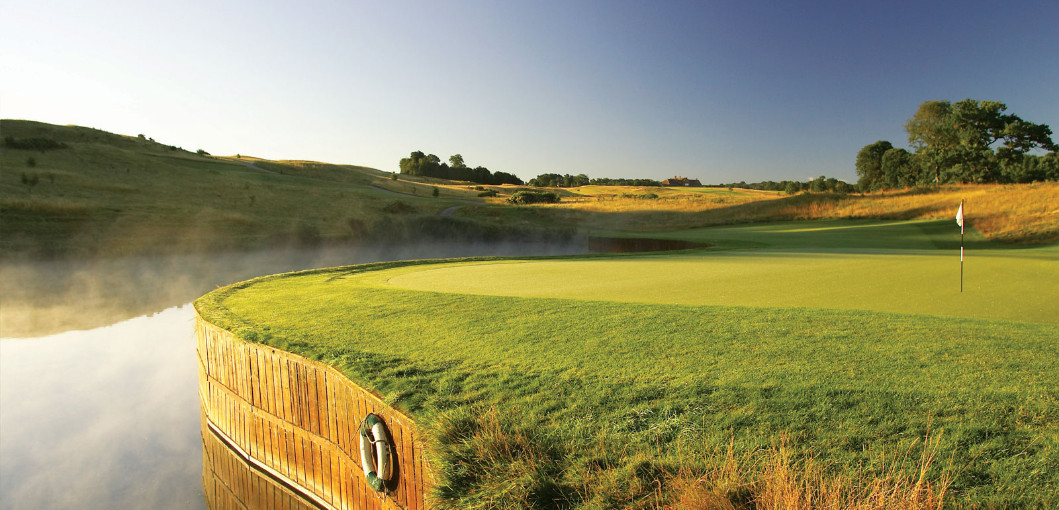 Hole 12: Par-3, 174 metres – London Golf Club, England
The London Club's International course is an inland links that offers a good test for visiting golfers and features several daunting shots over water, including the nerve jangler from the elevated tee of the par-3 12th. The hole plays over a lake onto an elongated green held back with boards so the putting surface is angled sideways to the tee. Watch out, it can be a real card wrecker.

+44 1474 879 899; www.londongolf.co.uk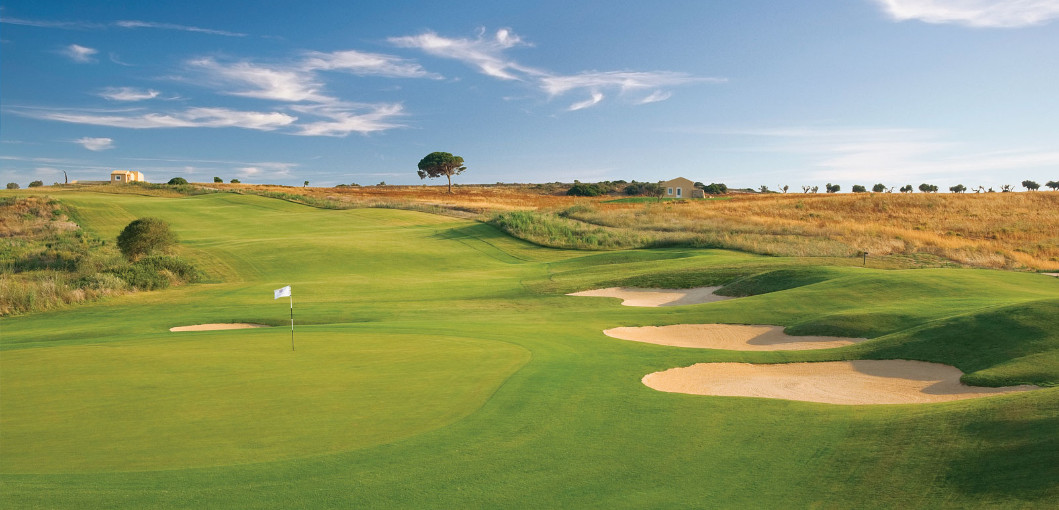 Hole 13: Par-5, 439 metres – Donnafugata Links, Italy

This is just one of the many challenging holes on this Franco Piras-designed links course on Sicily, which offers great views of the Mediterranean from the tee box. Be wary of the prevailing wind blowing any errant shots into the gorse bushes on the right that hug the length of this dog-leg right par-5. With the fairway also sloping from left to right, it is advisable to aim further left than you think. Careful club selection is needed to find the raised green protected by three large bunkers.

+39 0932 914 200; www.donnafugatagolfresort.com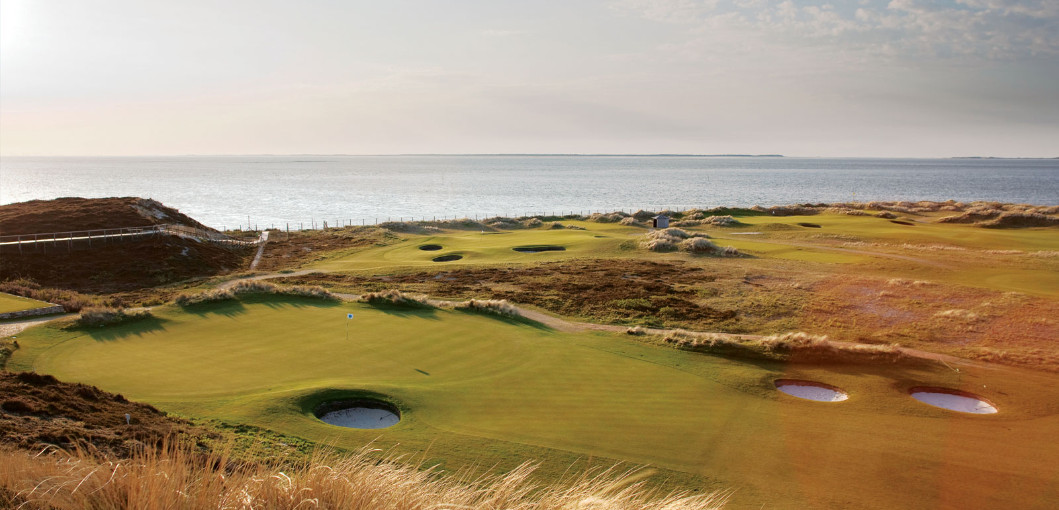 Hole 14: Par-4, 391 metres – Golfclub Budersand, Germany

From the 14th tee of Germany's only authentic 18-hole links course, you see a narrow fairway gently meandering left around the towering Budersand dune. With pot bunkers both left and right, you must be both brave and accurate with your tee shot. Be brave and you will be rewarded with a short-iron second shot to a green nestled in the dunes with picturesque views over the Wattenmeer (Wadden Sea) and the neighbouring islands of Föhr and Amrum.

+49 4651 449 2710; www.gc-budersand.de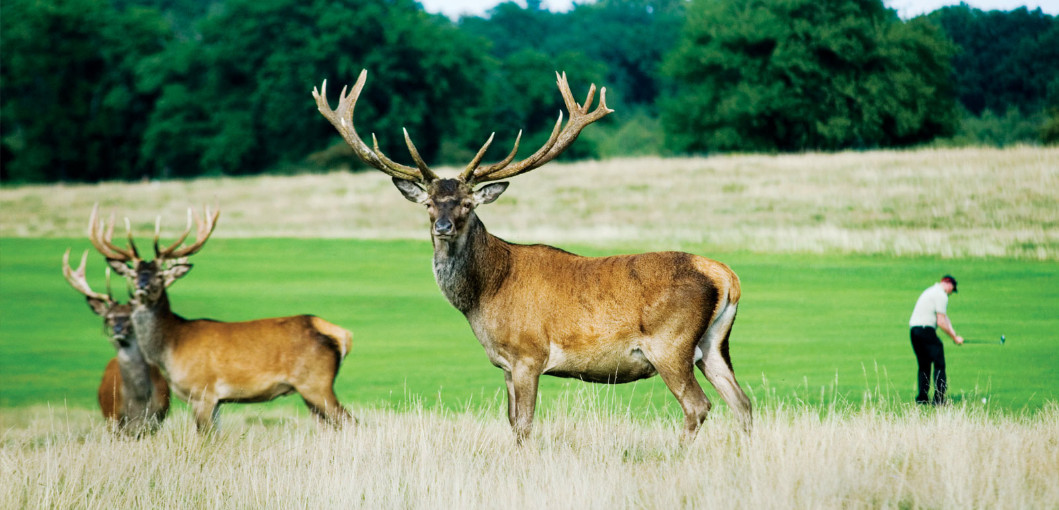 Hole 15: Par-4, 335 metres - Royal Copenhagen Golf Club, Denmark

What makes Royal Copenhagen Golf Club special are the more-than 2,000 deer (mainly red deer but also sika deer) that roam freely over the fairways and greens. The deer are so abundant that they can sometimes be a hazard or provide the line for a tee shot. A great hole that typifies Royal Copenhagen is the par-4 15th with The Hermitage, a baroque hunting seat (built in 1736 for King Christian VI), in the background.

+45 72 40 60 60; www.kgkgolf.dk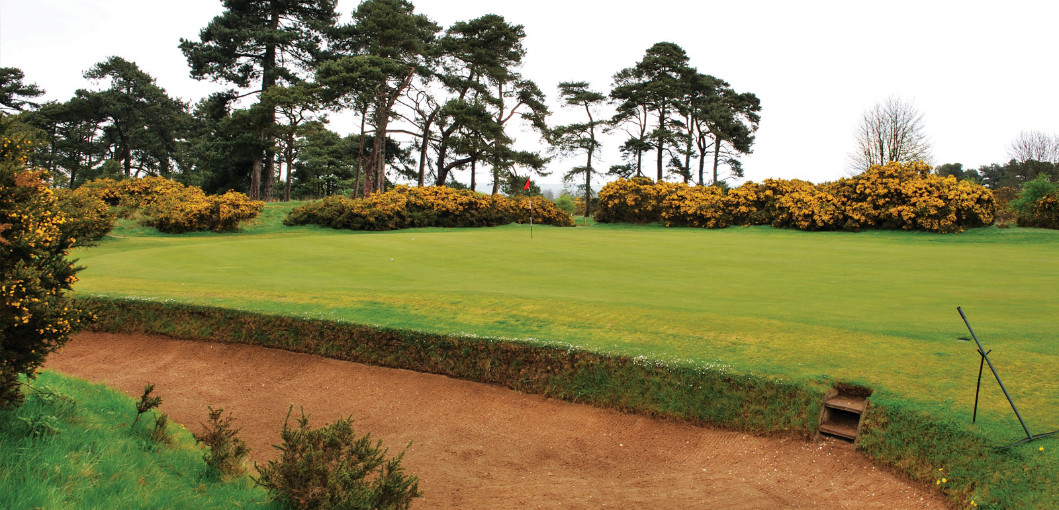 Hole 16: Par-4, 408 metres – Ganton Golf Club, England

Gary Player once said that Ganton, in the county of Yorkshire and in the world's top 100, is the only inland course worthy of holding the Open Championship. Impenetrable gorse lining the fairways of this testing heathland track provide a strong defence, in addition to the 111 bunkers positioned aggressively around the 18 holes. Ganton's strong finish picks up steam on the 16th hole with a daunting tee shot played over a massive cross bunker running across the fairway about 137 metres out, then continues through an avenue of trees to a large green guarded by more sand traps.

+44 1944 710 329; www.gantongolfclub.com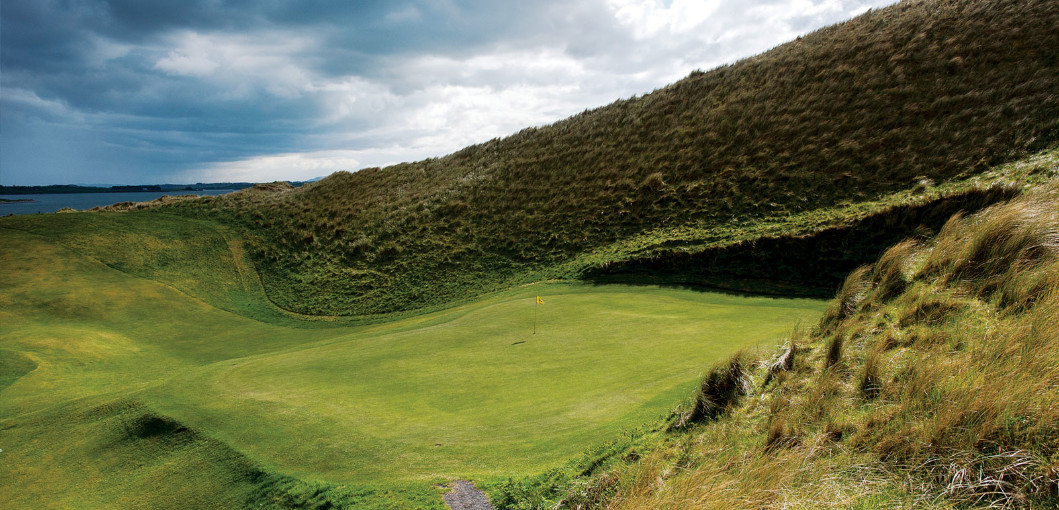 Hole 17: Par-4, 456 metres – County Sligo Golf Club, Ireland
County Sligo Golf Club is one of Ireland's great golf courses, located on the Rosses Point peninsula, six kilometres from Sligo. Established in 1894, the present Championship links were redesigned in 1928 by famous golfing architect Harry Colt. County Sligo has been the venue of the West of Ireland Amateur Open Championship since 1923 and some notable winners include Pádraig Harrington and Rory McIlroy. From the back tees, the 456-m par-4 17th has to be one of the toughest holes to par in all of Ireland – a severe dog-leg sweeps uphill and to the left on the second shot, with a green that is large but slopes severely from the back.

+353 7191 77186; www.countysligogolfclub.ie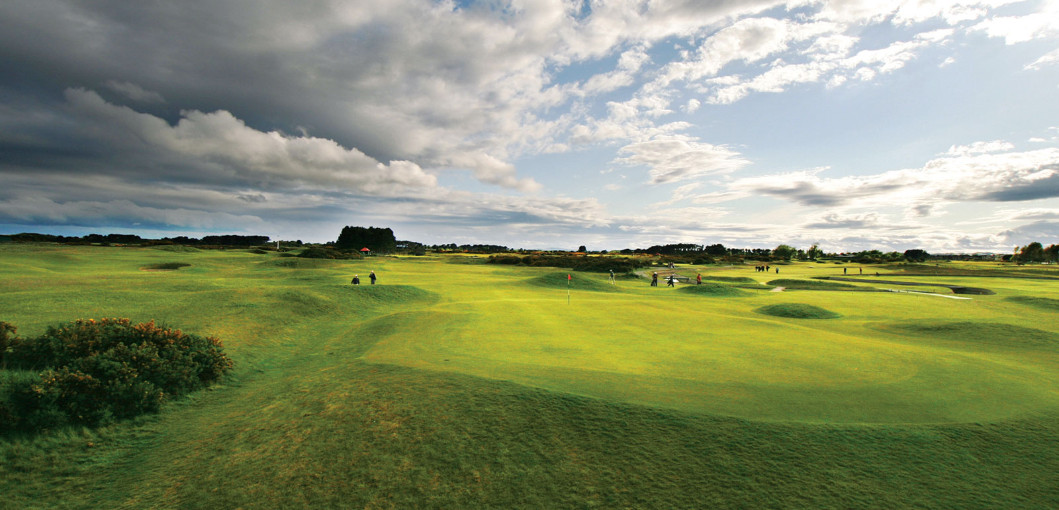 Hole 18: Par-4, 406 metres – Carnoustie Golf Links, Scotland
There's nothing to match the experience of playing one of the most famous and difficult finishing holes in world golf, and Carnoustie's 18th, called "Home", fits the bill perfectly. A scene of major drama in the 1999 and 2007 British Opens, this 406-m par-4 will play as a par-5 for the majority of golfers. Faced with a tee shot usually into the wind, you must negotiate the notorious Barry Burn that winds across the fairway like an agitated snake. A five is good here and a six would have won Jean van de Velde the 1999 Open.

+44 1241 802 270; www.carnoustiegolflinks.co.uk