Guarda Golf Hotel & Residences is more than just a hotel – and the town is so much more than just a golf resort. With its exceptional location in the centre of the Crans-Montana, in the heart of the Swiss Alps, and incredible views over the mountains, Guarda Golf Hotel & Residences is a breathtaking place to stay in both the summer and the winter months.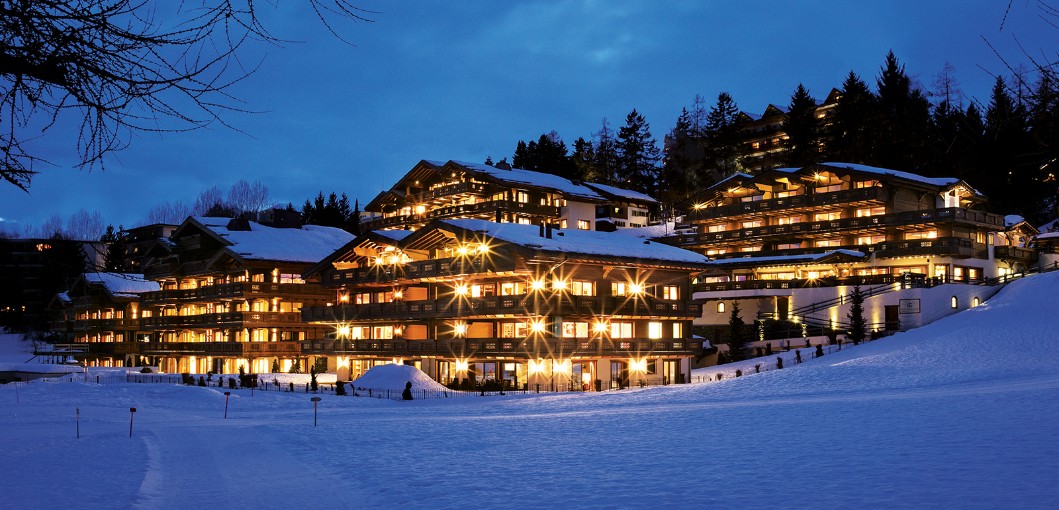 Whether you enjoy teeing off, horse riding, hiking, gastronomy, live music, or even wish to soar over the dusted white summits, there's something for everyone. When the world-famous greens become a tad too frosty during the cooler months, the resort becomes a winter wonderland, with 140km of slopes, husky rides, gourmet dining at a choice of 90 nearby restaurants (raclette, anyone?) and, of course, world-class snow sports.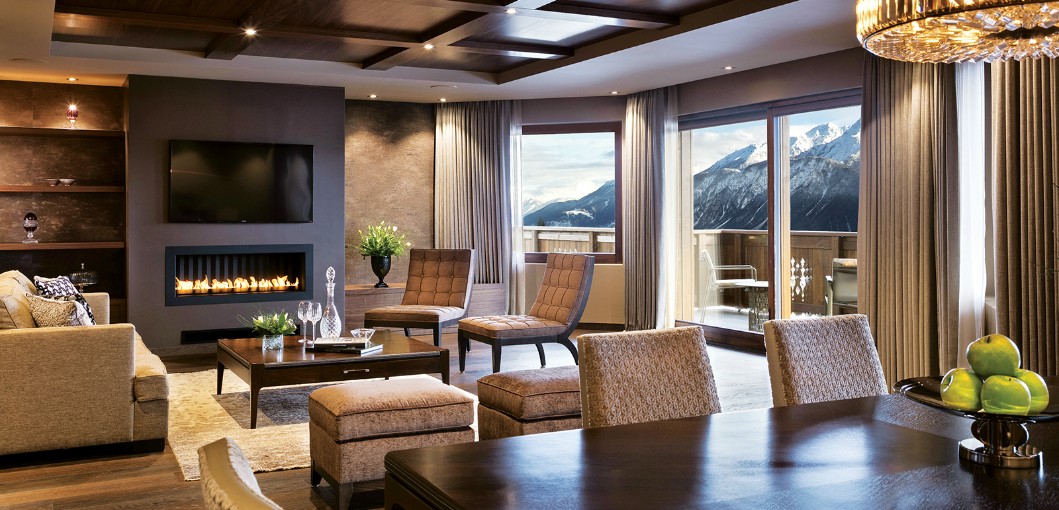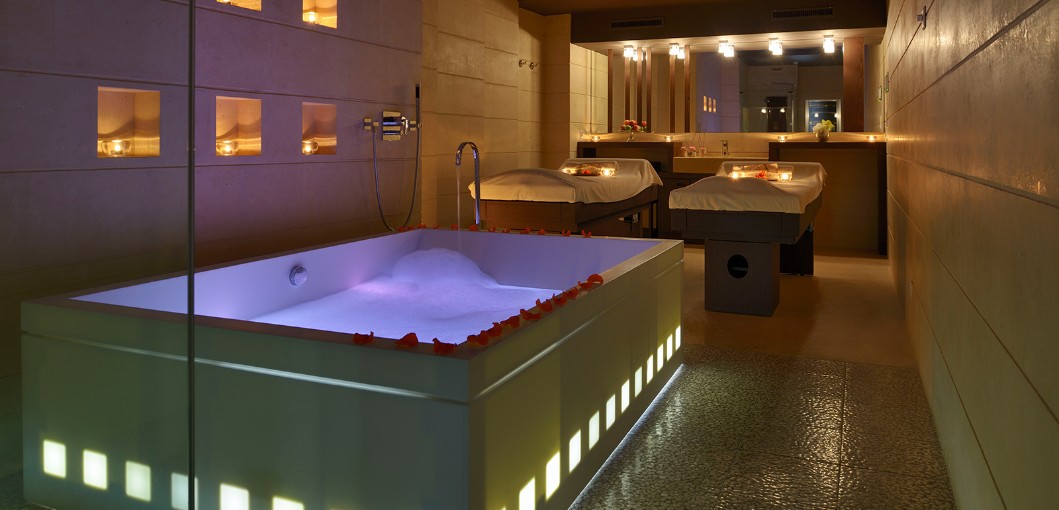 Tandem paragliding is available whenever the weather permits. Or why not pretend to be Sir Roger Moore's James Bond and take a heli ride over the Valaisan Alps with Air-Glaciers Aviation? The 007 actor was in fact a friend to the hotel since opening, which is why the new 15-seat cinema is named the "Sir Roger Moore Private Cinema", in his honour.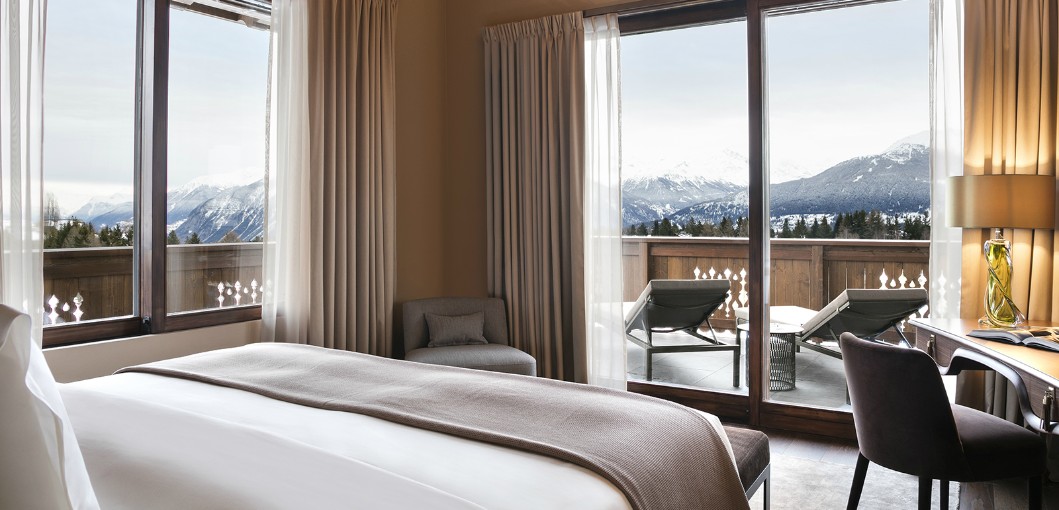 While the hotel opened just nine years ago, seven new luxury Suite Apartments have recently extended the hotel's offer to a clientele that seeks the absolute finest luxury, combining generous spaces and incredible service. Each modern and elegant Suite Apartment is laid out over 225sqm, comprised of three en-suite bedrooms, a large living room with fireplace, a fully equipped kitchen and a large balcony with views over the golf course and the Alps.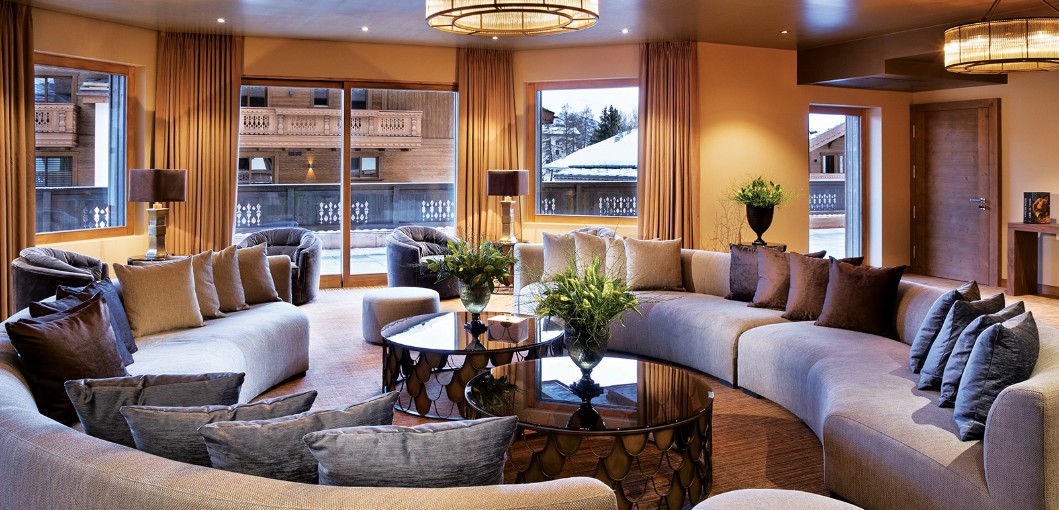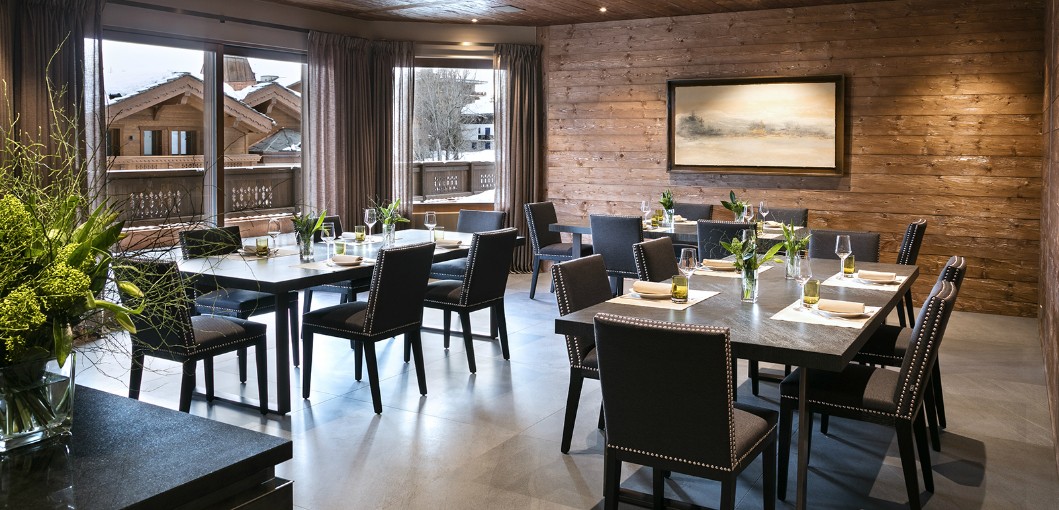 The extension of the hotel was completed with the addition of the 15-seat Sir Roger Moore Private cinema, a stunning library, a quiet billiard room, a kid's playroom and a comfortable cigar lounge. These are in addition to the hotel's already existing facilities, including the highly authentic Japanese restaurant, Mizuki by Kakinuma and the inviting lounge, perfect for all-day casual dining. The Guarda Golf Spa offers a heated pool, whirlpool, sauna, hammam with massages and beauty treatments by Biologique Recherche and Kos Paris.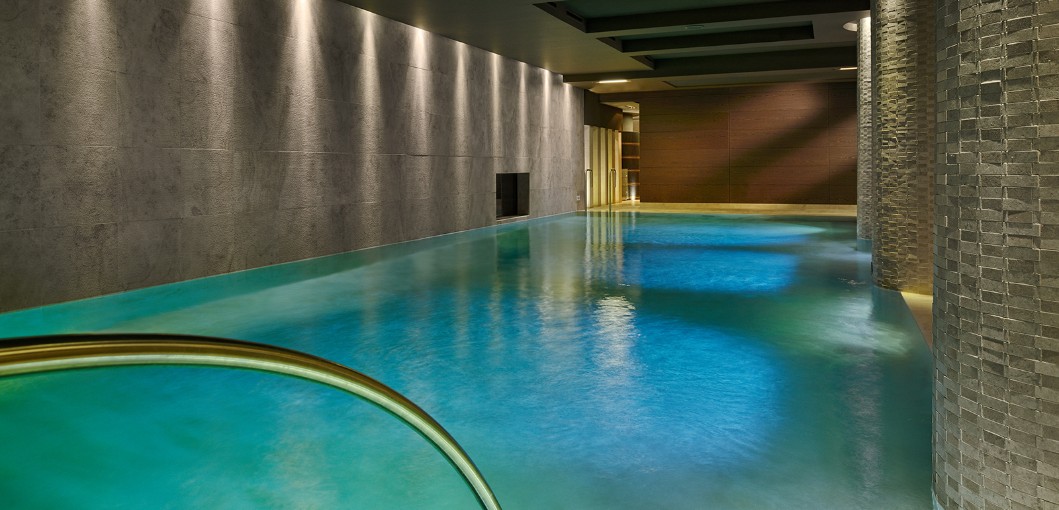 Despite the hotel having now doubled in size, the owner, Mrs Nati Felli, considers it to be of vital importance and her first priority to conserve the warm, personalised touch traditionally experienced by the hotel's numerous loyal guests. "Your experience of perfect moments spent at the Guarda Golf Hotel & Residences, as well as the constant optimisation and renewal of our facilities, products and services, are our first priority", she explains.
One thing is for sure: the lofty resort sits within the sphere of ultimate luxury and provides a vantage point for some of the most breath-taking vistas in all of Europe from Crans-Montana, jewel of the Alps.
Stay:
Guarda Golf Hotel & Residences
+41 27 486 2000