How much time is your own when you travel for business?
Unfortunately the mix is not in my favour. I travel a lot and, usually, I don't see much more than the airport and the hotel, the office or the event. This is a pity, but I love it so I am not complaining.
Where in the world is your favourite road trip?
For me, it is always the trip that brings me home the soonest — this is what I love the most. I travel so much, so when I have the opportunity, I drive home.
What is your definition of luxury when it comes to travel?
It's when you have enough time to rest between things and when you experience service that is unique. Not having time means that you need things immediately. You cannot wait, because you are always under time pressure. You need a good balance between the rest you get (even though it is never enough) and the service. It's also important to have the opportunity to do physical activity — to go for a swim or go for a run. These are the things I think are essential for people who travel a lot, especially when you're travelling around the world with a lot of jet lag.
What have you learnt about yourself through travel?
That I am pretty good and very rational at packing. And that I am still enjoying travel; I already learnt about the mistakes you might make at the beginning of a travelling career.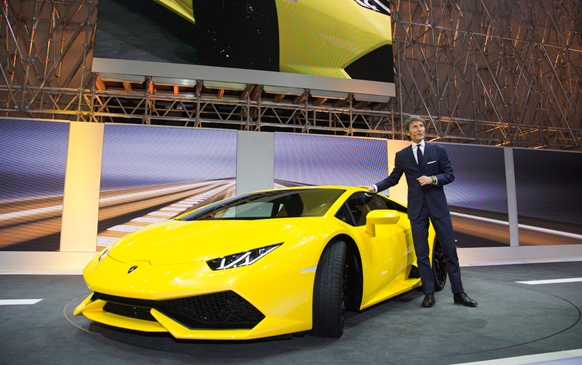 What makes a memorable travel experience for you?
Not using any engine-driven vehicle; just walking and staying in one place. And the best thing is when my best friends are around me.
How does travel help you better understand your customers?
A lot. If you stay in the office for one month without speaking to partners, the people in the field or your customers directly, you immediately get a bit lost in terms of what they expect. Even though we are planning for two or three years ahead, we still need to understand the situation on a daily basis. I would be relying on word-of-mouth propaganda if I did not travel.
What was your best travel experience?
I travelled in 2001 to Vietnam and it was something unexpectedly beautiful. I enjoyed it because we had the experience of combining high-end luxury with a country that is really still untouched by mass tourism, which is almost impossible. I'm not the kind of guy who says I want to go somewhere because no one else has been there — this is egoistic in my opinion. It was a very inspiring experience for me.
What makes the Huracán the ultimate luxury accessory?
Two things are key for Lamborghini: design and performance. This means that you need a car that is good-looking and fabulous, but also one that is easy to drive. This is tough on the engineers and tough on the company, but it is a real asset for whoever is buying the car. The Huracán mixes both worlds and will probably be the most driven car in our history.