After years of expectation and excitement, Dubai Opera is nearing completion, with performances scheduled to begin just four months from now, with world-renowned tenor Plácido Domingo launching its inaugural season on August 31.

And the man blazing the operatic trail here in the UAE is Jasper Hope, Dubai Opera's chief executive, and previous COO of London's Royal Albert Hall. Curating an inaugural season brimming with variety and world-class experiences, including Bizet's "The Pearl Fishers", Rossini's "The Barber of Seville", performances by The Russian State Ballet, a "most dangerous" magic show and the Emirates' own Hussain Al Jassmi, residents and visitors alike will benefit from Hope's vast experience leading dynamic and creative seasons in acclaimed performance halls around the world.

Just after announcing the opera's first set of scheduled performances (for which tickets will be available to purchase from April 24), we sat down with Hope to dig deeper into what the city can expect from one of its most anticipated projects to date.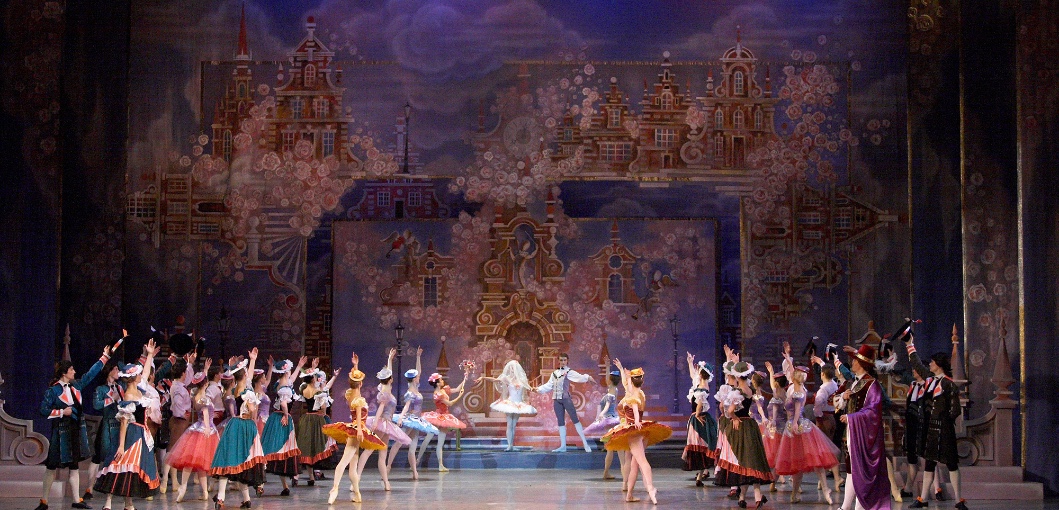 "Coppélia" will be performed by The Russian State Ballet and Orchestra of Siberia
What makes the Dubai Opera stand out from other great opera houses around the world?
It has the advantage of youth. The great opera houses of the world are all 100, 200 years old; even somewhere like Sydney – a relatively new one – is having its 50th birthday around about now, so these places have a history and heritage to fall back on. But we have the advantage of being brand new and being part of this extraordinary city, which is being created literally around us.

Is this part of what attracted you to come and work with Dubai Opera?
In my world there are plenty of amazing old buildings I could have gone to work in, and I've had the privilege of working in a number of them already, but to work in a brand-new building – and not only brand new, but the very first building of its kind in the whole country – I'm never going to get that chance again in any other country in any other continent. I couldn't possibly turn that down, it was like: "Wow, that's something unique."

How are you taking advantage of the youthful factor?
By not – I hope – falling into the bad old ways and habits that can creep in, in programming terms. We don't have any rules that we feel obliged to follow. We believe we can ascertain who our audience is, ascertain exactly what they want, and then endeavour to get it for them. That may mean we end up with more of one kind of genre than we anticipated in the beginning. It may mean that in the course of any one year there may be more ballets than operas or more musicals than ballets or more concerts than musicals; we honestly don't know, but being new allows us to experiment, and investigate all of the possibilities and genuinely find out what people want most and deliver it to them.

How have you found the experience of launching an opera house in Dubai in general?
Any challenges or surprises?It's the biggest single challenge of my life. I couldn't imagine anything bigger right now. To be the first people and first building in a country that's never had one of these before is no small matter, but it is an exhilarating ride. Every single day – and not just me, I now have a team of around 50 people – we love getting up, we love coming to work, we love preparing for this opening, and we are all so excited about what it mean for everyone we know: family, friends, the people in Dubai that we meet. It's a pleasure to be part of that.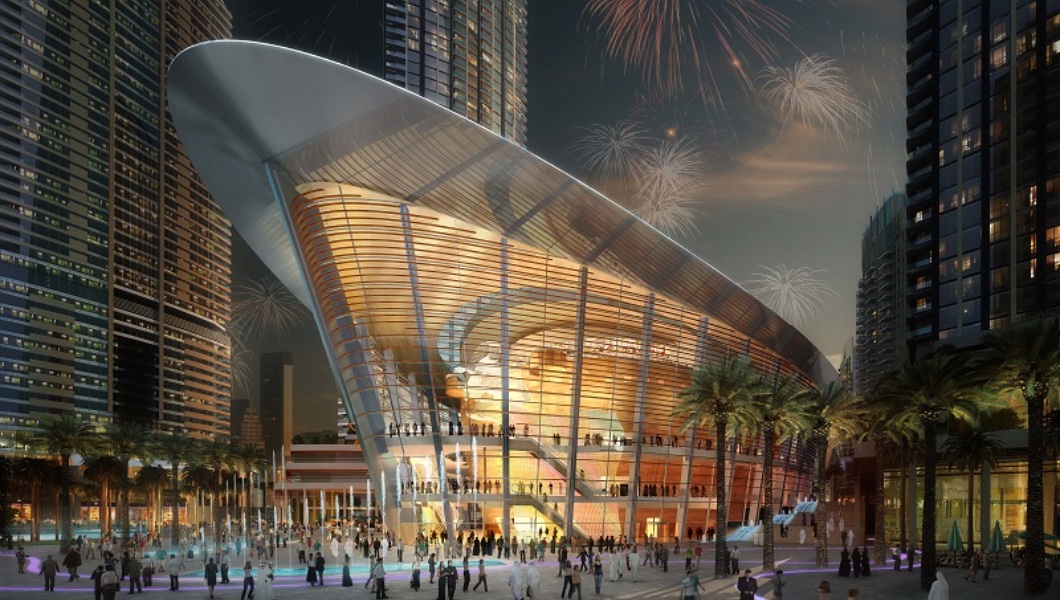 A rendering of the completed Dubai Opera by Emaar
Your first season has some beloved favourites such as "The Pearl Fishers" and "The Barber of Seville" – are there any surprises in store for viewers of these well-known performances, perhaps in terms of innovative production values?
I think at the beginning people should enjoy the productions for what they are, and the innovative factors are more about the building and what it can do. In the same room, you can watch "The Pearl Fishers" one week, a ballet the next week, an ice show the next, then a magic show, then a concert; there aren't many places in any country where you can do that. Most great venues specialise: Carnegie Hall pretty much does music, the Metropolitan Opera pretty much does opera and ballet, and there are a few that are multi-disciplinary but they are very rare.

Is there anything else that Dubai Opera will offer to those looking for something a little bit more "popular"?
Personally I count opera as popular. If you think about these titles that have historically, for 200 years, been famous, there's a reason they're famous and that definition includes them being popular. But in the broader sense of other genres, I think even with peoples' diverse interests, you can look at the flamenco nights were going to have and that's something anyone can enjoy regardless of whether they know anything about it or not. You can look at the "Impossible" magic show that's coming, and that's not about music at all but illusion, wonder and awe, and "The Nutcracker on Ice" has a whole plethora of things from fantastic music to a wonderful historic story and world-class ice dance. That is a completely different thing to a ballet. The programme will be littered with examples of everything – something for everyone is the plan.

You mentioned concerts earlier – does that mean we can expect to see top 40 artists?
Yes – not stadium acts, as we only have 2,000 seats – but in terms of acoustic shows, in terms of bands – I'm not necessarily talking about teenage pop – but the kind of middle-of-the-road, jazz, acoustic rock – absolutely. I've done a lot of that and I fully expect there to be more of that here. I think there are now so many types of music that appeal to so many types of people, and Dubai has got to be up there as one of the most cosmopolitan cities on the planet – I have to try to take advantage of that and appeal to the many different communities that are here.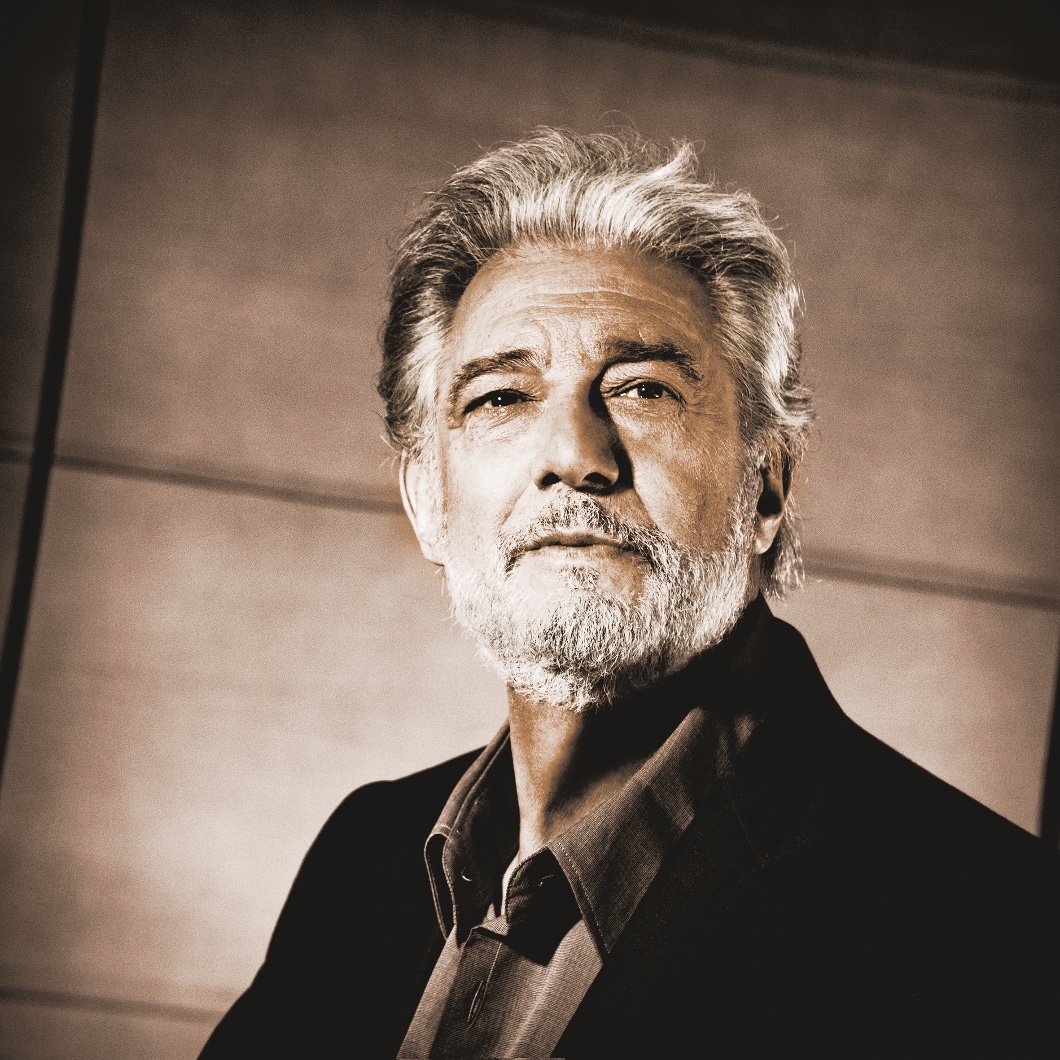 World-famous tenor Plácido Domingo will open the Dubai Opera with a performance on August 31 (image © Ruben Martin/Sony Music Entertainment)
What sort of community-engagement projects or special events can we expect to see?
This is not just for a night or a festival, this is forever, and part of what being forever means is we have a duty and responsibility to try and encourage creativity throughout the city. There are lots of ways of doing that and the two most obvious that we'll probably start with are: Number one, we have a lot of incredible artists coming from around the world, and when they're here I don't want them just to play their show, enjoy the city for a day and go home. I would love – and many have already agreed to this – to give workshops and show some of their craft and art in a different, non-commercial way, so that people can enjoy, learn, experience something else about what it is that they do. The other thing is engaging young people, and they can use Dubai Opera and everything that is in it to further their own education and aspirations. There will be children at school in the UAE who have talent. That talent needs people to help nurture it, and in particular a place to help focus that aspirational talent. And I'm not just talking about potential performers, I also talk about those who might like the idea of being a lighting designer or a venue operator like me. There are a whole host of careers out there connected to entertainment and the arts that Dubai Opera can help foster.

Where in the world do you love travelling to see performances?
I will always have a soft spot for the Royal Albert Hall because it was part of my life for so long. Outside of that, I think it comes down to genre. If we're just talking about operas, I find Italy difficult to beat. It's just a magical place, whichever opera house or city, the experience of seeing opera in Italy is fantastic. For other genres, such as musicals: Broadway or London – take your pick but it's got to be one of those two; you don't want to choose another.

If there is one show or performer that you could bring here – a personal indulgence, let's say – who or what would it be?
At one time it would have been Frank Sinatra, no question. Nowadays maybe – it's very difficult choose one – maybe Adele.

To you, what is the most exciting aspect of Dubai Opera?
The unknown. It's unknown for everybody, not just me. They all know performance halls from other cities they've lived in before or visited, but no one's ever done it here, experienced it here. It's unknown for all of us, and we're all in it together.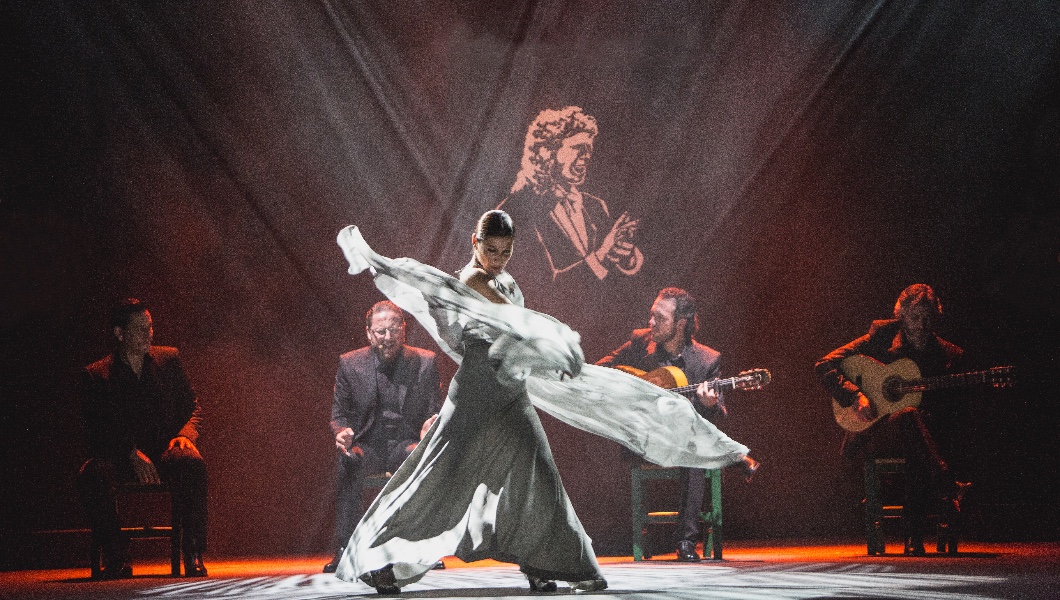 Flamenco star Sara Baras will perform a new show at the opera, "Voces, Suite Flamenca" (image © Santana de Yepes)