Wow, that's quite a job title – can you sum it up in a few sentences?
I work with Green Growth 2050 (our independent auditor) to ensure that all our hotel operations are operating as sustainably as possible in their respective regions and are up to date on the latest thoughts and developments in reducing energy, water, waste, developing communities etc., and are looking at ways to implement them; as well as, ideally, developing new ideas to share with the world. I also get to follow my passion, which is conservation, so I work on our projects around the globe to help preserve habitats and species within them, whether directly surrounding our hotels or in areas of outstanding need in the countries in which we operate.
You recently banned plastic straws at Anantara and Avani resorts. Why?
We have been working on various means to reduce single-use plastic for several years, as part of Green Growth 2050 and independently. The straws were our second target, after plastic bottles, which we were able to mostly eliminate from rooms fairly quickly. We found the various 'soft' ways to eliminate straws weren't working, as both our customers and staff (like most of the post-industrial human race, it seems) were hardwired to use a straw. So the decision was made just to go "cold turkey" and give our operations three months to prepare and then just ban. Sometimes it takes a short sharp shock to change behaviours long term.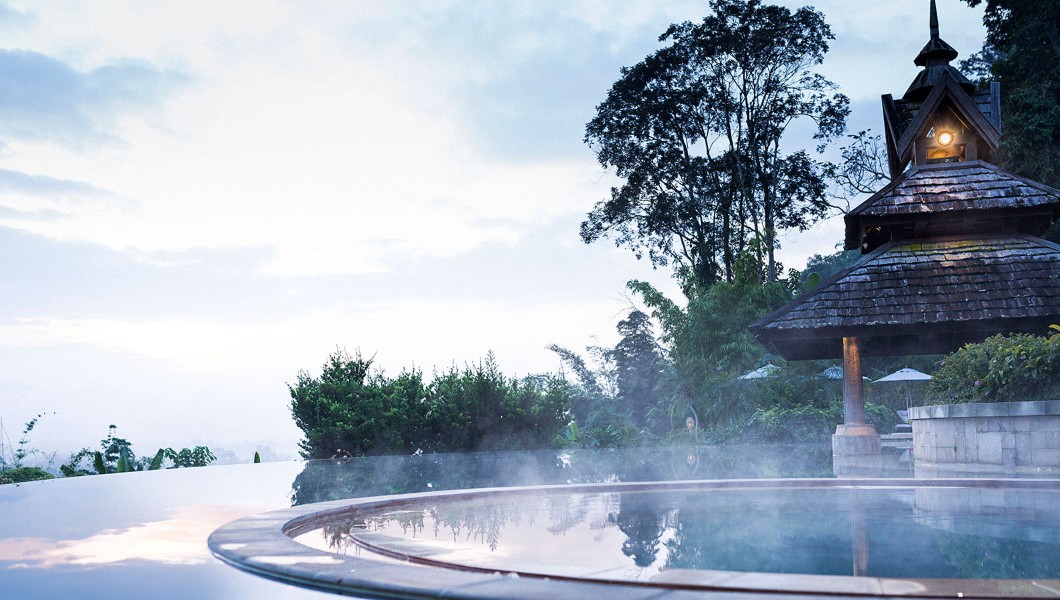 Is that part of a wider programme to reduce plastic waste?
Yes, we drive to reduce wherever we can, and recycle where we can't; both with physical things and energy, water etc. Part of the Green Growth 2050 certification that we have been members of since 2008 is to create pressure on all hotels to continuously find ways to reduce, reuse and recycle.
What initiatives do you run to combat waste?
One of my favourites is the use of Winnow [technology] in Anantara Siam; a system to reduce food waste at a kitchen level. In the second half of 2017, they managed to avoid wasting 1.6 tonnes of food, cutting food waste by 70 per cent and in the process, saving some US$14,000. Elsewhere we go for intensive composting; growing our own ingredients to save food miles; and waste water recycling, as in all our Middle East properties [such as] Anantara Al Jabal Al Akhdar in Oman, where the local villages have used 'grey water' for centuries to grow the Middle East's best roses and pomegranates high in the desert mountains. Nothing is new in this world; we can learn a lot from our elders and our neighbours.
What's your approach to working with local communities and where do you start when you open a new property?
Minor has always been a local company to Thailand and way before my time, way before Anantara or AVANI, the Thai hotels that Minor owned – Four Seasons Chiang Mai, JW Marriott Phuket, Royal Garden Hua Hin – were all hotels with a strong bias toward working with the local communities and worked as conduits to help Minor's other efforts. Now that we're primarily a management company, we tend to attract owners who have the same goals and who are already heavily invested in their local communities, so we can take guidance from them.
Where that isn't the case, we drive it through our brand standards, so any hotel opening must have a series of local experiences: an indigenous welcome, a locally based Spice Spoons cooking class, and a Dining by Design [programme] – private dining to showcase the local area. These activities cannot be provided without good links to the local community, so these brand standards make it a priority to engage the community during the opening process.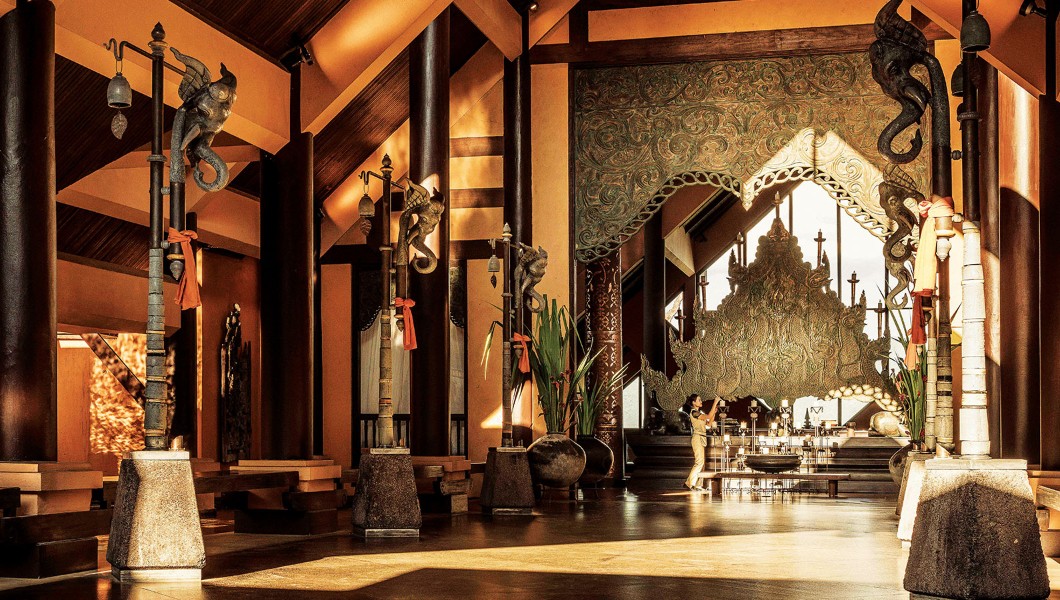 How can guests get involved in conservation initiatives? Can you share a few examples?
My favourite is Anantara Golden Triangle, where, by meeting the elephants we have on site – mostly given a new lease on life having been bought from the streets or abusive situations – you are financially supporting our Foundation, which is driving conservation of wild elephants in National Parks around South East Asia. In Sikao, guests can take part in seagrass monitoring with the local communities and help plant seagrass, which not only helps those communities maintain a sustainable income (seagrass is an important nursery for the com-mercially viable seafood, which you can also taste with them) but also provides food for dugongs and turtles. In Phuket, we take pressure of the Government by taking in disabled turtles as well as maintaining beach and other habitats to keep them safe for wild turtles. Guests can join us for our annual turtle release, which helps the Government raise money to better protect the species, while also putting the turtles they have already helped into a more healthy ocean. In Tangalle, Sri Lanka, guests can get involved in a project to protect some 90 km of beach for turtles to nest on, or take walks through the nature garden, where traditional organic farming methods are showcased and memorised. In Abu Dhabi, we highlight the importance of the mangroves to the city with 3D virtual tours for our busy business guests and kayak actual tours for those with a little more time.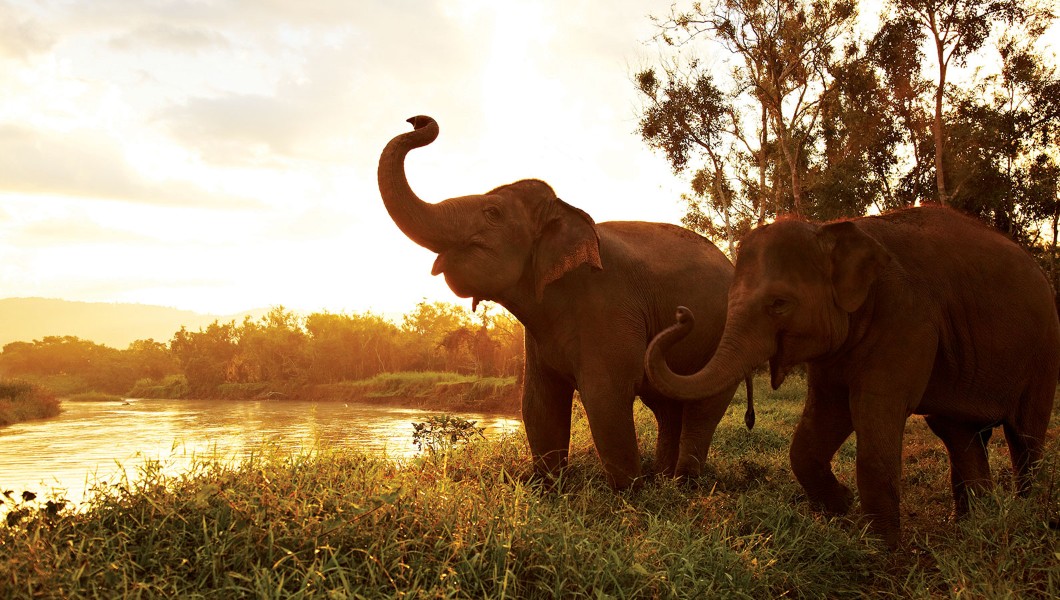 Education is an important part of your strategy – how do you work with stakeholders, local businesses and local communities to spread Anantara's best practices within the destinations in which your resorts are located?
We start by employing locally where possible, then you have ambassadors in the local community, then develop relationships with local universities to offer internships, one-off educational visits, sometimes lectureship. For instance, I give regular lectures to SriNakharinWirot University School of Sustainability Studies in Bangkok. At a younger level, we often support local schools to visit our conservation programmes, which all – but especially the Golden Triangle Asian Elephant Foundation and the Mai Khao Marine Turtle Foundation – have strong scientific teams, whose job is research and education. Our sister properties in East Africa - Elewana - through their Land & Life Foundation actually sponsor Wildlife Warriors in local schools, not only through their general education, but also through extra conservation training. In Thailand, the Golden Triangle Asian Elephant Foundation has two full-time English teachers in Thailand's largest elephant caring village, in the hope that the next generation will have broader horizons. We also organise regular Conservation Education Camps in National Parks for those kids and others whose families are raided by wild elephants and so otherwise only learn about elephants as a negative influence, watching them in the jungle and learning about the good they do can help turn that around and start the younger generations think of methods to live together rather than in conflict.
Luxury travel traditionally implies abundance and opulence – how do you reconcile sustainable ideas/practices with high-end luxury?
I always say that we've done our job when guests check out before they notice that we're Green Growth certified and have been behaving sustainably. If you do it well and are prepared to do the work behind the scenes, sustainability can be achieved without any impact on service; even conspicuous consumption need not lead to conspicuous waste. In fact, luxury hotels are often in a better position to provide sustainability as they are better placed to invest in energy efficient equipment, slightly more expensive alternatives to plastic bottles, pay a little bit extra to ensure even the 'difficult-to-recycle' items such as batteries and cooking fat do get recycled, including, of course, the action that started this conversation: invest in biodegradable straws and be prepared for them to be taken as souvenirs. Plus we find that 'conspicuous consumption' isn't what guests define as luxury anymore, the traveller who is searching for luxury is, more often than not, also looking for sustainable touches.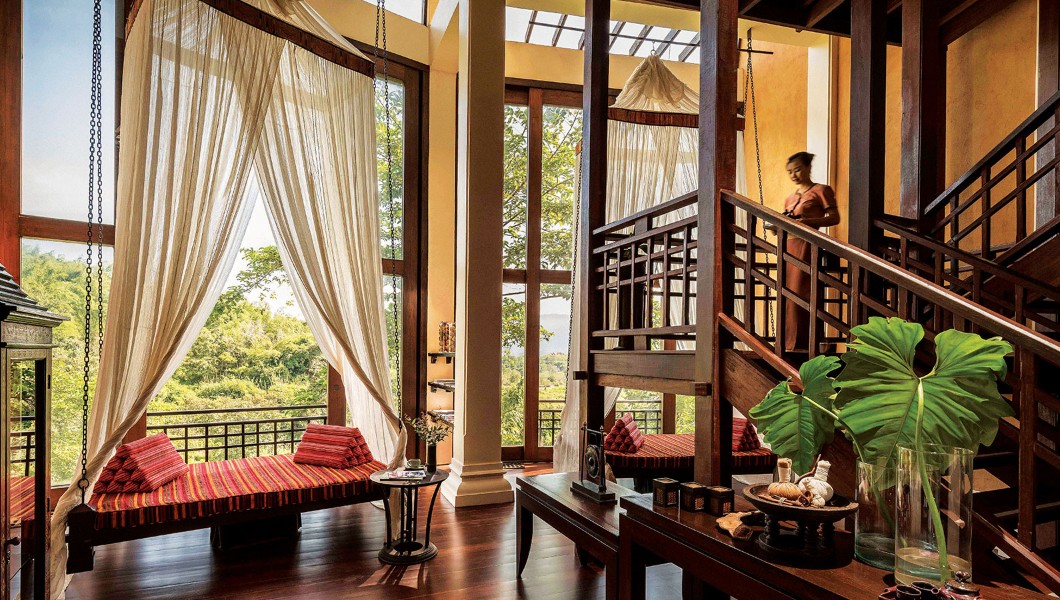 In what sense are luxury travellers in a better position to help support environmental and social causes than others?
To be brutal I think the biggest aspect maybe financial. Even under the 'old' model, where people didn't think too much about sustainability, a five-star hotel guest would demand certain levels of service that can only be provided by a large, well trained (and therefore well paid so as not to lose the training investment) staff, whereas a cute guest house is often family run on the smallest of margins. There is nothing wrong with either model, but even without thinking about sustainability, a luxury hotel will have the margins to financially enrich a community by keeping a large number of well paid staff locally, using local services and shops, restaurants etc. If you start to think sustainably, then that hotel will be employing and training locals (giving them opportunities to open their own guest houses/restaurants later) providing an income to a large number of local households, buying locally and encouraging organic or sustainable practices in return for higher margins than could have been asked for at the local market and many other benefits. So simply by travelling and choosing the hotel well, the luxury traveller is providing a margin within which a hotel can help the local community that the budget traveller may provide in other ways (for example volunteering or teaching), but often does not.
The second way they can help is through their influence at home. Often the luxury traveller is also an influential person, so if we can help them return home with a cause – even if just that luxury and sustainability are not incompatible or that elephants or turtles need saving, that a certain community is struggling etc. then they can help by spreading the word after returning home.
How do you incorporate social/environmental issues into the offering at Anantara kids' clubs?
The Kid's clubs are very often animal themed and, being Anantara and very aware of our surroundings, designed to get kids out into the nature or the local community. I've just been to Anantara Al Jabal Al Akhdar, where the kid's activities were based around local cultural skills, henna, archery etc. and this is very much what we try to do. [We also have] educational snorkels in the Maldives and Koh Samui and elephant learning experiences with the scientific team in the Golden Triangle. If they aren't more aware than their parents going, in we hope to spark and interest when they are with us.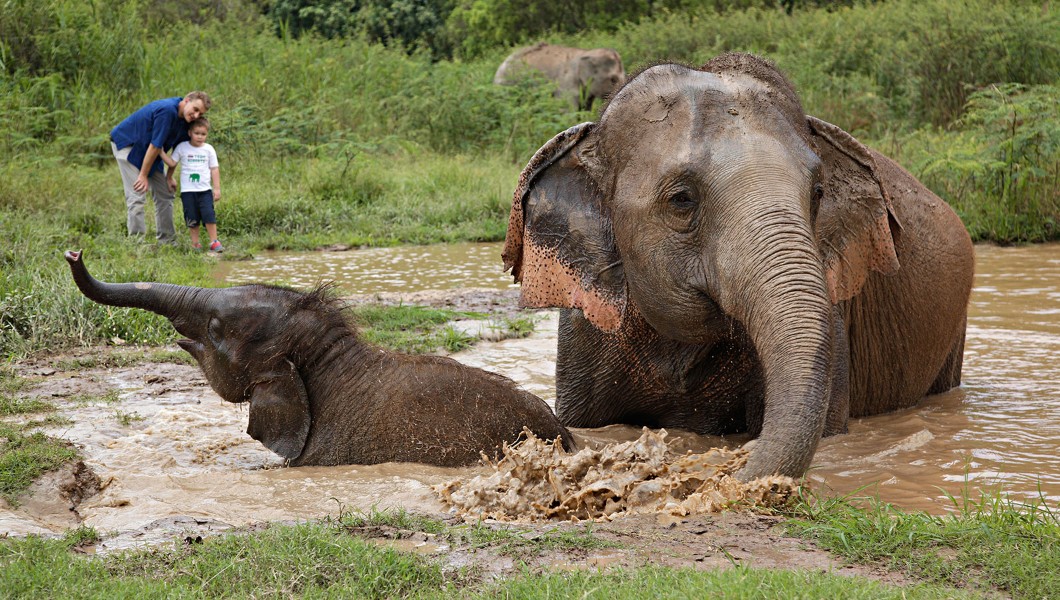 Elephants are obviously especially close to your heart. Tell us a bit about the work you do with the foundation and your goals for this year.
I've just completed a tour of Thailand's Dong Phayayen - Khao Yai Forest Complex, which is also a UNESCO World Heritage site, with our partners Freeland Foundation, who are working closely with the Government on general conservation. We help them financially with the wild elephant and community outreach side. There are a lot of elephants in the forest and still a lot coming out into the villages, so I hope we can ramp up our help down there. We're currently looking at helping the authorities in an area of land that would connect two National Parks and help provide a corridor so the eles can access other food sources without leaving the forest.
This is similar to our project in Cambodia, where we have achieved that and have opened the not-for-profit Cardamom Tented Camp, which is not only a great (sustainable) experience but, we hope, one day will provide the funds for the protection of that 18,000 hectares of forest. Currently our Foundation funds the rangers in full.
With captive elephants, I think we need to concentrate on Ban Ta Klang village, the source of the street-begging elephants whose rescue triggered us to start the Foundation. There are currently about 300 elephants living down there, but more than half of Thailand's captive elephants (most out working in trekking camps) are registered there. I aim to keep the English teaching going and hope to expand to help teach more subjects and broaden the horizon of the next generation of mahouts. We also now fund one full time vet and two vet techs there – the first full time vet cover in the village for a generation – so keeping that all funded is first priority.
After that I'd like to take our 'Target Training Positive Reinforcement Workshop' there and start teaching more of the mahouts that controlling an elephant need not rely on punishment. We did a proof-of-concept last year and amazed them by being able to touch a bull elephant's feet for the first time in 15 years!
The more I can do to direct attention to that village, the happier I'll be. That is a community in real trouble: they've made a living with elephants for, literally, a couple of thousand years, but their way of life – keeping elephants in captivity – does not fit in the modern world. Their ability to make their own living and feed their elephants is becoming more and more dependent on the worst forms of tourism, largely because travellers who were prepared to pay realistic amounts for an elephant experience start to boycott the better forms of tourism in the mistaken belief that doing so helps the elephants.
---
FURTHER INFORMATION:

Golden Triangle Asian Elephant Foundation
www.helpingelephants.org

Minor International
www.minorinternational.com/Home/Index.php