On any given day, Dubai welcomes thousands of visitors who attend world-class industry events and conferences, as well as those who come to sample the best in what the city has to offer in terms of culture, architecture and design. Airbnb SuperHost, Reem Alkhatib, boasts of one of Dubai's most 'wish listed' homes on the platform and shares five tips on how to design and decorate a home to ensure guests are left with a great impression.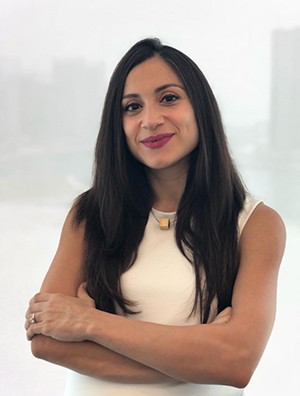 Tip 1: Keep the Colours in Balance

Ensure that you maintain colour harmony throughout your home. While incorporating some colour is essential to adding a human touch to the living environment, consider keeping it basic within the neutral colour range. For instance, beige and taupe hues make the space look larger. Make sure your walls and ceilings are not painted in funky colours. While that might appeal to some, you want to ensure that your visitors have a restful experience in an environment that communicates a balanced and peaceful environment. Colour can be integrated with home accents such as vases, picture frames, wall paintings and crockery.
Tip 2: Embrace the Light!

Floor-to-ceiling windows in an apartment or a villa provide a much brighter and airier environment. Natural light has been linked to good health and even cure certain medical ailments. For those guests who are in town for business, natural light indoors also boosts concentration and productivity. Overall, many reports have proven that natural light has a number of benefits: it boosts your body's vitamin D storage, leads to higher productivity, benefits vision, helps you sleep, and improves your mood.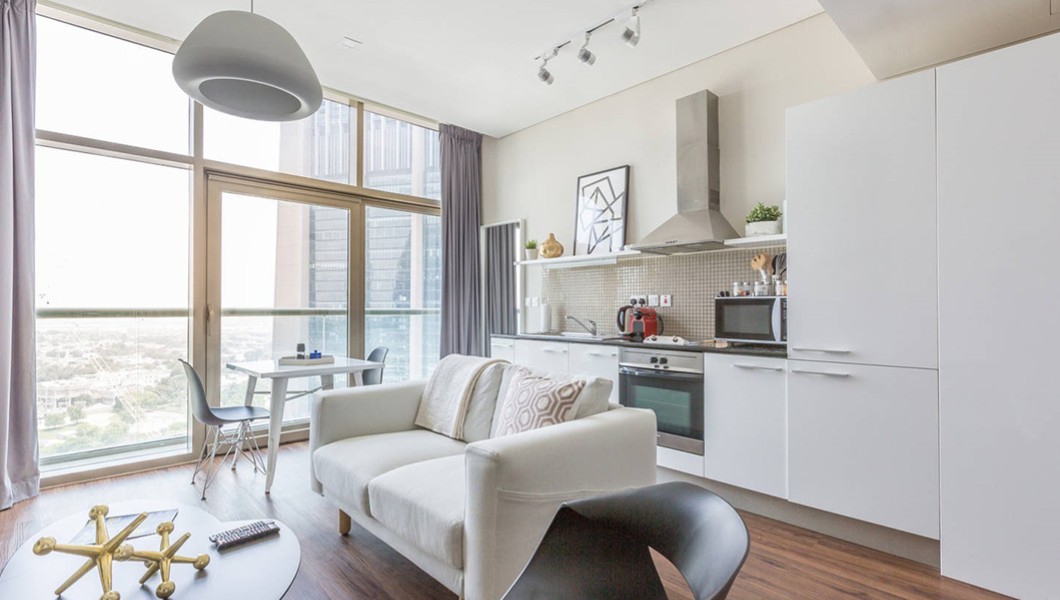 Tip 3: Create an Urban Oasis

As we celebrate the Year of Zayed, and the UAE founder's appreciation of the natural ecology, it is important to be inspired by his pioneering vision with the design elements that we bring home. The conclusion is that intelligent apartment design that incorporates plants helps people to lead a healthier and happier existence. Be it a small garden on your balcony, or some flower pots on the windowsill, prioritize making greenery an integral part of your design to create the feel of an urban oasis where your guests would be inspired to do the same once they return home.
Tip 4: Amplify the Views

Be it business or pleasure, visitors to Dubai arrive with expectations of grandeur that never disappoint. It is always an added value if your home overlooks the beach, Sheikh Zayed Boulevard or the city's epic skyline. If your home provides Instagram-worthy views of Dubai, your guests will truly feel the pulse of the futuristic metropolis. Why not install a telescope by the window, so that your guests can get an amplified experience of 'the Centre of Now'?
Tip 5: Think of the Practical, as well as the Beautiful

Guests who use Airbnb to book accommodation are tech-savvy, and appreciate living environments that can keep up with emerging trends in technology. Aesthetics and technology merge harmoniously when you offer your guests a home that utilizes the best in wireless technology. One must think minimal in reliance of bulky wires and chargers when offering basic necessities, and welcome add-ons, such as on-demand home entertainment options and optimal speed Wi-Fi.
For travellers seeking design-led properties around the world, Airbnb Plus, the new tier of homes personally inspected and verified for quality and comfort around the world. Plus properties stand out for great reviews, amazing design and particular attention to detail.