1. UP, UP AND AWAY
With 115 islands dotted around the archipelago, seeing the Seychelles from the air is one of the best ways to appreciate the string the natural beauty of Indian Ocean enclave's sandy beaches, coral reef and palm-tree peppered isles.
Book a trip on one of Air Seychelles' five DHC-6 Twin Otter aircraft and take to the skies for a beautiful bird's eye view. The fastest connection between Mahé (the main island of the Seychelles) and Praslin (the second largest island), it takes just 15 minutes of air-time to whisk you through the blue, and with 20 domestic flights a day, you can pick your flight time to suit you. Just visit Air Seychelles to book.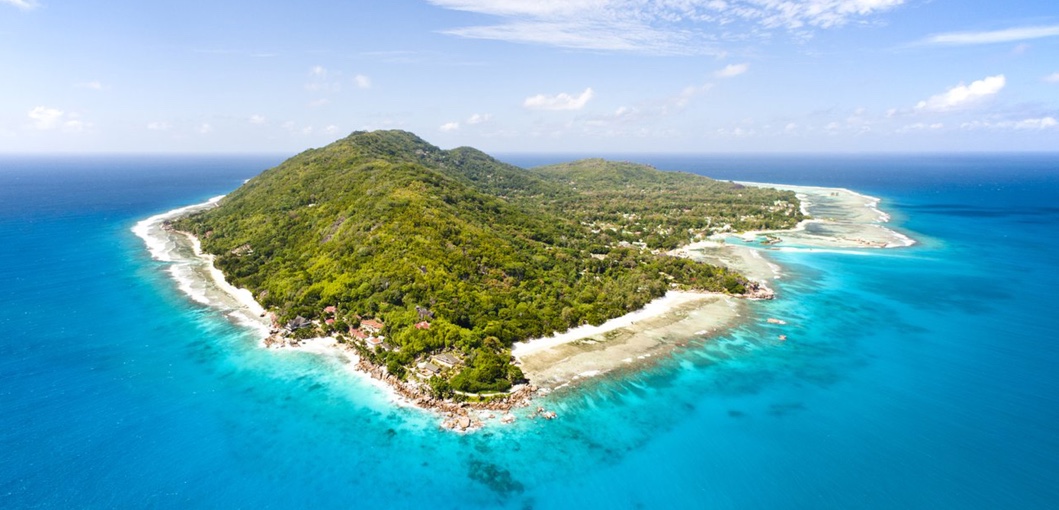 If, however, you're looking to venture a little further afield - to say the uber-luxury private islands of Bird, Denis or D'Arros - you can request a tailor-made charter flight to your chosen destination by emailing hmcharters@airseychelles.com
---
2. ISLAND HOPPING
With over 455 square kilometers and 115 granite and coral islands waiting to be discovered in the Seychelles, a day of island hopping is called for. The island of Praslin - the second largest island in the archipelago - is a popular choice for both its size and beauty. If you're staying here, you can easily pop-over to another island, such as La Digue, with a quick boat trip between the two. The sea-bound journey takes just 15 minutes and is complemented with some of the best Indian Ocean panoramas you could wish for, as you sail through the Seychelles glistening waters.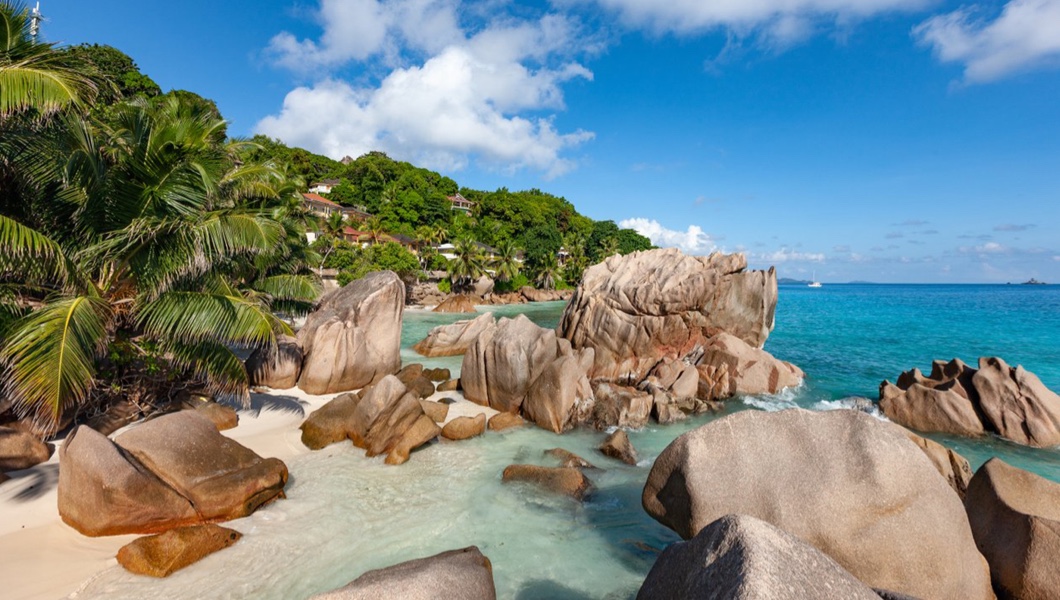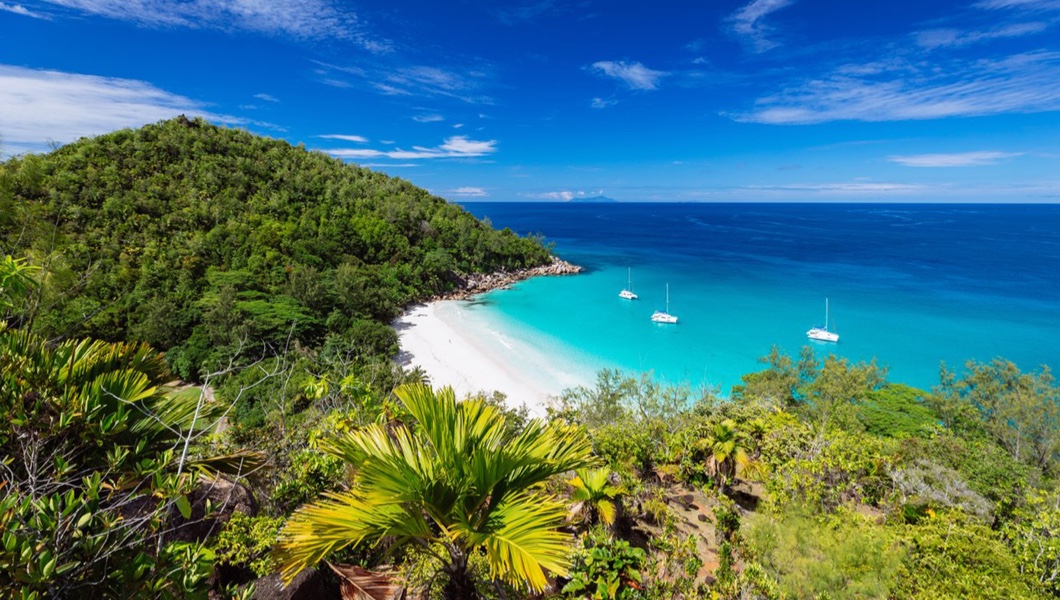 ---
3. LIFE'S A BEACH
Pristine white sandy beaches abound, the Seychelles is renowned for its untouched bucolic beauty and secluded bays. The beaches throughout are flanked by lush forests that roll down to the warm azure ocean, creating natural enclaves of picturesque privacy.
With so many to explore, our advice is to start with Anse Lazio beach on the northwest of Praslin island, one that is consistently ranked as one of the most beautiful beaches in the world. With incredible granite boulders and towering palm trees standing to attention to offer optimum seclusion, Anse Lazio bay is perfect for sun-and-sea worshippers wanting to swim, sunbathe or snorkel.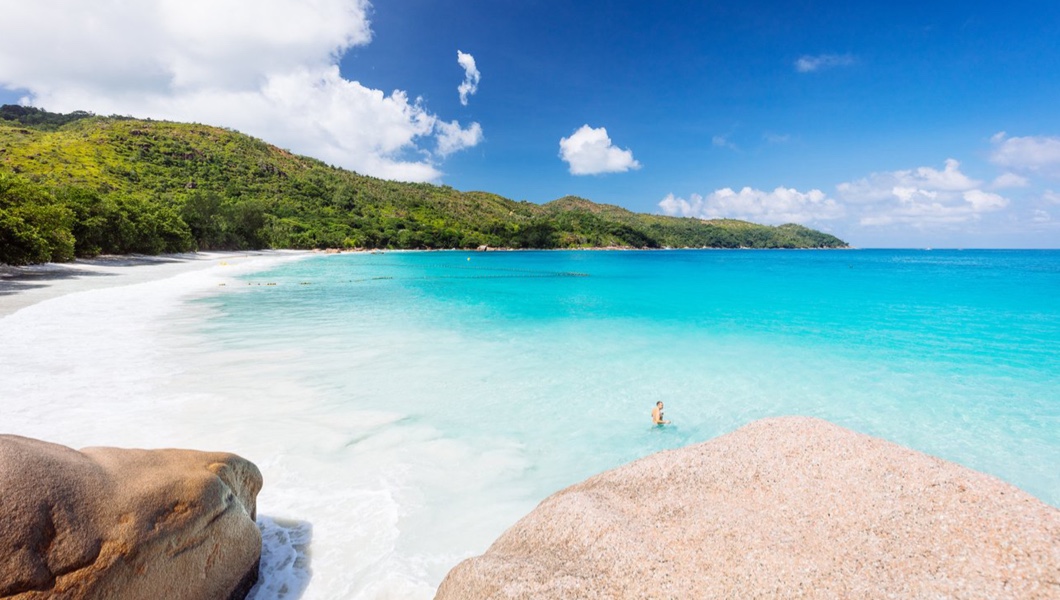 Another beach that seems as if plucked from a postcard is Anse Source d'Argent on La Digue. Known as one of the most photographed beaches in the world, once you see it, you'll know why. Calm, crystal clear waters, long stretch of soft white sand, and more granite boulders casting sculptural silhouettes. A small entrance fee monitors the visitor footprint and tourist impact, which makes this little enclave all the more alluring.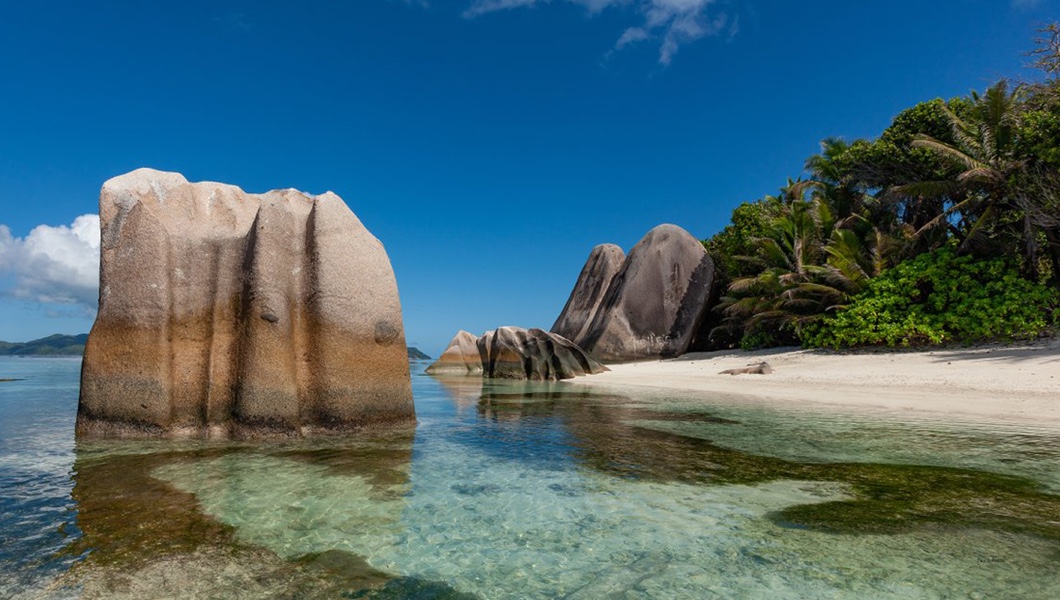 ---
4. UNDER THE SEA
Beyond its blissful beaches and pristine sands, the Seychelles has a whole other world to explore beneath its cerulean waters. The 'Inner Islands' are remains of a submerged mountain range, and rest on a shallow plateau with world-beating marine life, while the 'Outer Islands' to the south are all coralline or sand cays and offer more experienced divers incredible opportunities to immerse themselves in nature.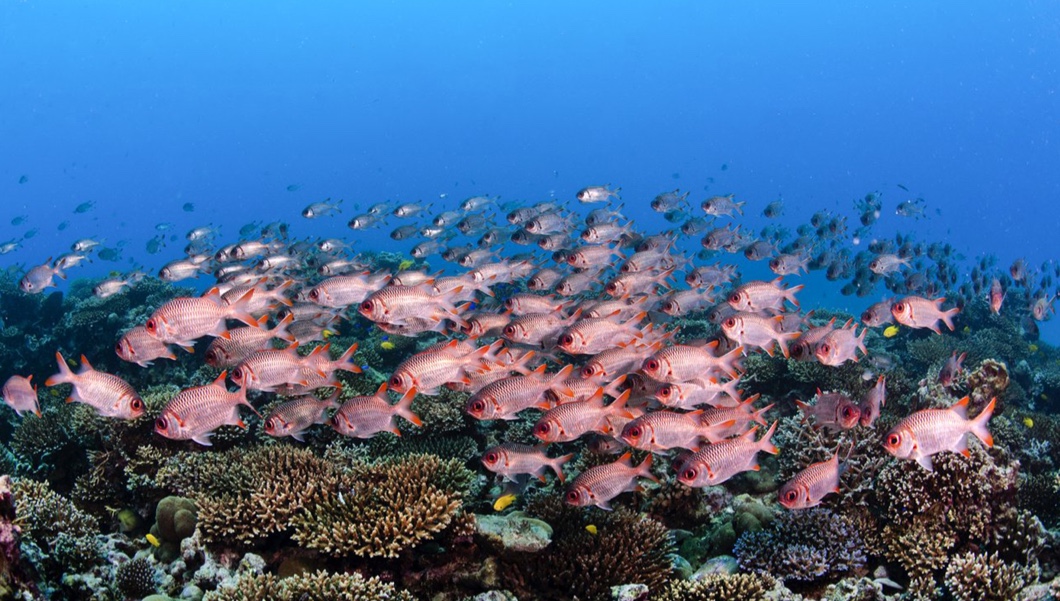 A snorkeling or diving excursion in the Seychelles will reward you with possible sightings of manta rays, octopus, whale sharks, green turtles and, of course, umpteen species of kaleidoscopic fish. Dive in and see for yourself.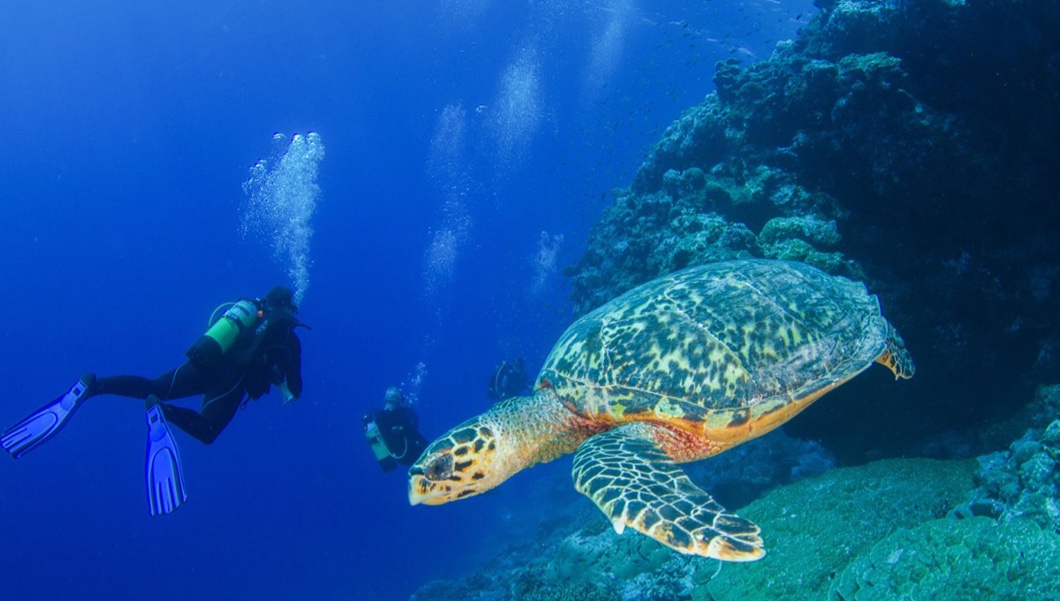 ---
5. FOOD FOR THE SOUL
You can't visit the Seychelles without trying its soul-stirring Creole cuisine. Borrowing elements from the Middle East, Africa, India and France, Seychellois cooking offers a smorgasbord of spices and flavours, with a focus on grilled seafood, curries, rice and plantain, and ingredients such as ginger, lemongrass and tamarind.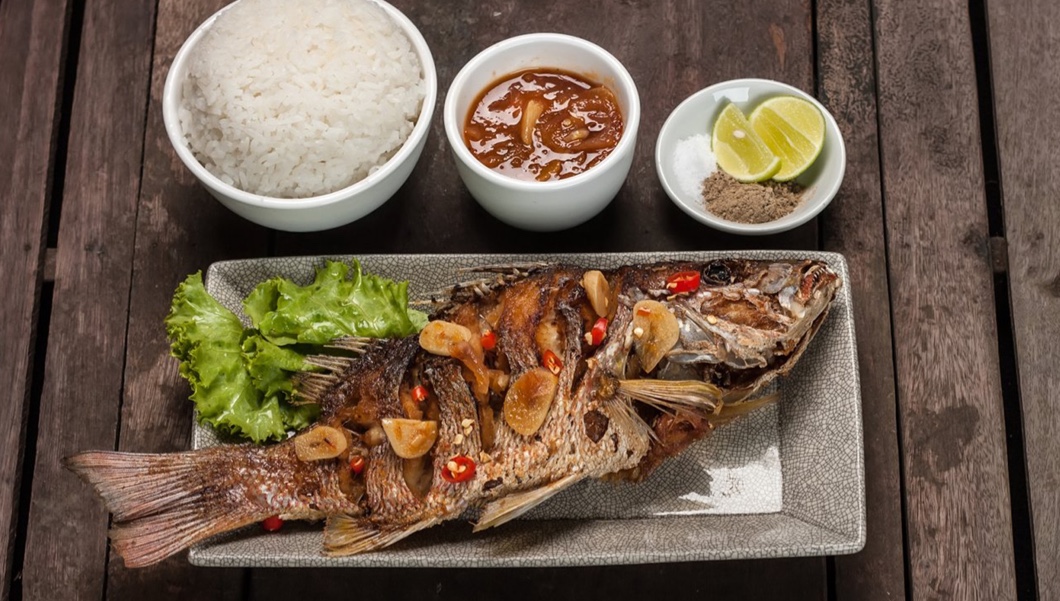 Eat somewhere typically Seychellois with lunch or dinner at the popular Marie Antoinette, near the capital of Seychelles, Victoria. Housed in a colonial Seychellois mansion, Marie Antoinette is one of the oldest and most well-known restaurants throughout the Seychelles and is an experience all itself. All rustic charm and relaxed vibes, it has been sharing its time-honored - vastly unchanged - menu with inquisitive tourists and loyal locals since it first opened in 1972. Traditional, flavourful Creole dishes include batter-fried parrotfish, eggplant fritters, sweet and sour tuna steaks and grilled red snapper in a yellow curry sauce.