British photographer and journalist Graeme Green is the founder of the New Big 5 project, an initiative that sets out to celebrate wildlife while raising awareness of the importance of conservation and the existential threat facing many species. Created with the support of more than 100 photographers, conservationists and leading wildlife charities, the project aims to establish a New Big 5 by identifying the five wild animals people most want to photograph, creating a bucket list of must-see wildlife for travellers, photographers and wildlife lovers.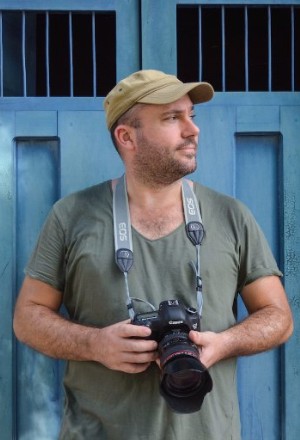 Where did the New Big 5 idea come from?

I had the idea seven or eight years ago, on assignment in Botswana. Maybe hearing the word 'shooting', for taking pictures, sparked something. But the idea grew over time. The original Big 5 was about the five animals that colonial era hunters in Africa found most difficult to shoot and kill. I kept thinking about how outdated and meaningless trophy hunting is to most people now. Whereas wildlife photography is more popular and relevant to people than ever. Photography's a great way to celebrate wildlife. It's also a powerful tool to help protect wildlife. A Big 5 of wildlife photography seemed to me like something that deserved to exist. The old Big 5 is about death and the New Big 5 is about life.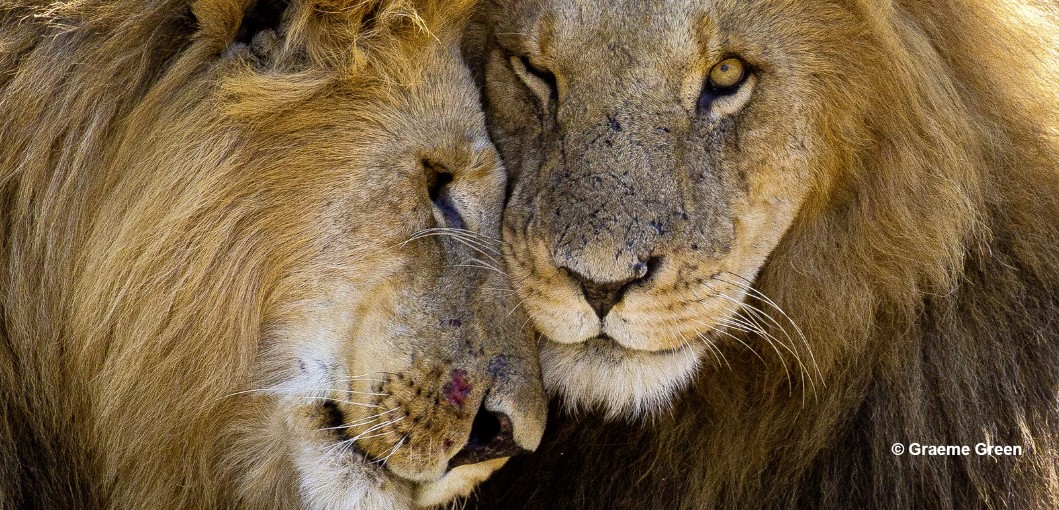 What was your motivation behind doing this?

I've been travelling the world as a photographer and journalist for 15 years. Over that time, I've become more connected to wildlife and the natural world, and more aware of the threats many species are facing. I wanted to do something to help. Our planet is a much better place with these animals than without them.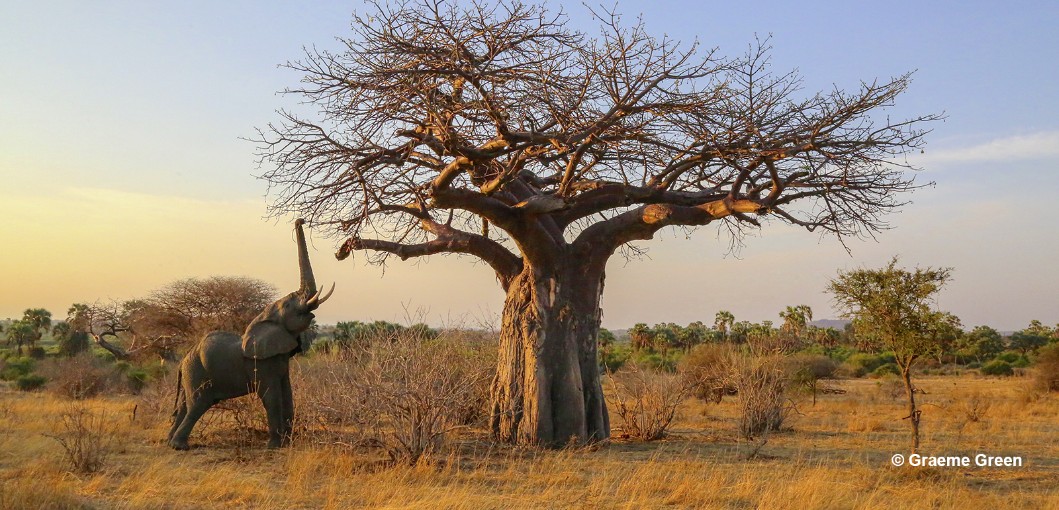 Talk us through there project - what is your vision for it?

It started with the simple idea of getting the world to decide a New Big 5 of wildlife photography. Shooting with a camera, not a gun. It's a great conversation starter: what's your personal Big 5? But I wanted to use that idea to get people thinking and talking about wildlife and highlight the dangers many animals face around the world, from cheetahs, lions, giraffes and elephants to pangolins and little-known species of frogs, penguins, doves, and spiders. A million species of animals and plants face extinction. I hope the project can help make a difference.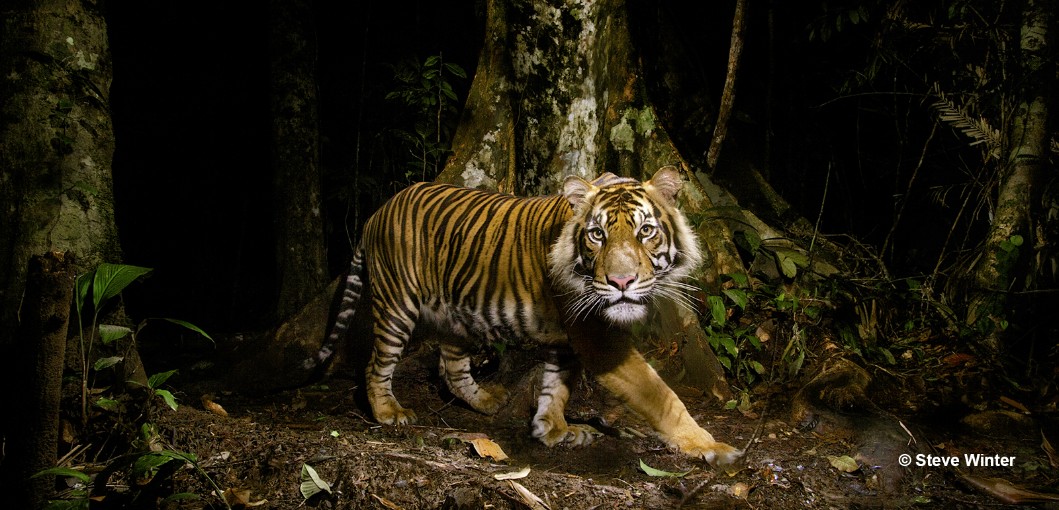 The project has support from more than 100 photographers, conservationists and wildlife charities. How did you bring them together?

I was talking to Nat Geo photojournalist Ami Vitale last year. She really liked the idea, gave her support and encouraged me to go full steam ahead with the project. Since then, it's taken a lot of time to track people down and talk to them, but once I managed to get in contact, people were usually happy to help. Dr Jane Goodall did a great interview for the website and has helped spread the word. Iain Douglas-Hamilton, founder of Save The Elephants, did a great podcast. So many amazing photographers have done interviews, podcasts and got involved; people like Steve McCurry, Nick Brandt, Thomas D Mangelsen, Steve Winter, Marina Cano, Bertie Gregory, Daisy Gilardini. One thing I'm proud of is that the project is really international, with photographers from the UK, US, Peru, France, India, Kenya, Mexico, China. Having the belief and support of so many people has made a huge difference.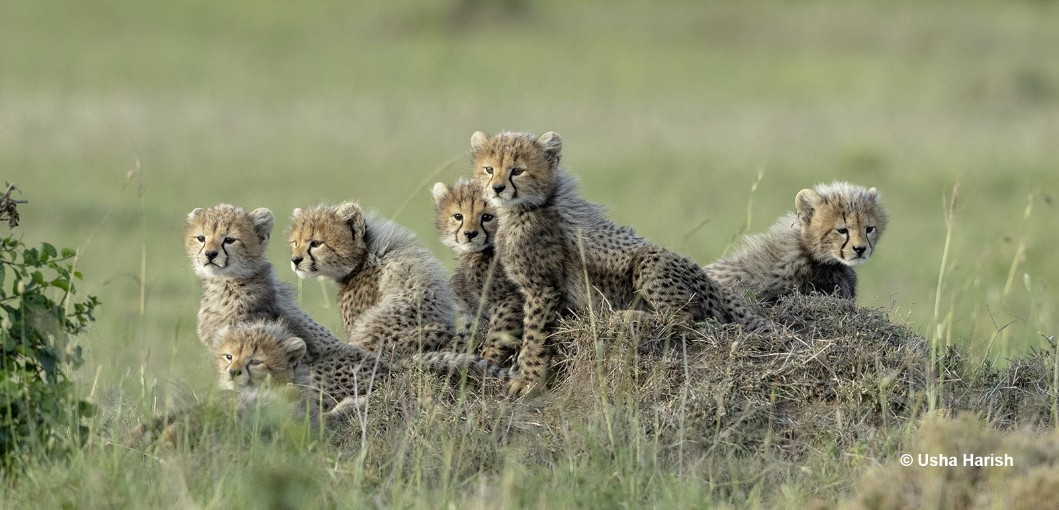 Do you think the project will resonate with people in the wake of the coronavirus outbreak and lockdown? And how do you think the way we value nature could change?

It seems people are more interested in wildlife issues right now than ever before. The coronavirus itself is thought to have come from bats and pangolins in China's wildlife markets, so people are more aware of the harm we're causing to wildlife and ourselves. Scientists have been warning about the dangers of zoonotic diseases for more than 10 years. They're now warning the next pandemic could be even worse if we don't change our behaviour, not just wildlife markets but also destruction of habitat, which brings people into closer contact with animals and diseases. COVID-19's also closed down national parks and wildlife areas in Africa, Asia and elsewhere, putting a massive strain on conservation work. Poverty is rising, so poaching is too. Professional poachers are taking advantage of quiet, less protected parks.

This crisis will have long-lasting impacts for people and wildlife. We also recently had the news about the murder of 13 rangers and four civilians in Virunga National Park, a mountain gorilla hotspot in the Democratic Republic of Congo, a reminder that people are risking their lives to save endangered species. And we've just had millions of people worldwide watching Netflix's Tiger King, so people are finding out about the harm of the exotic pet trade, too. There's been a lot of food for thought. People want to see change in our relationship with wildlife and the natural world. I hope the New Big 5 project can be part of that change.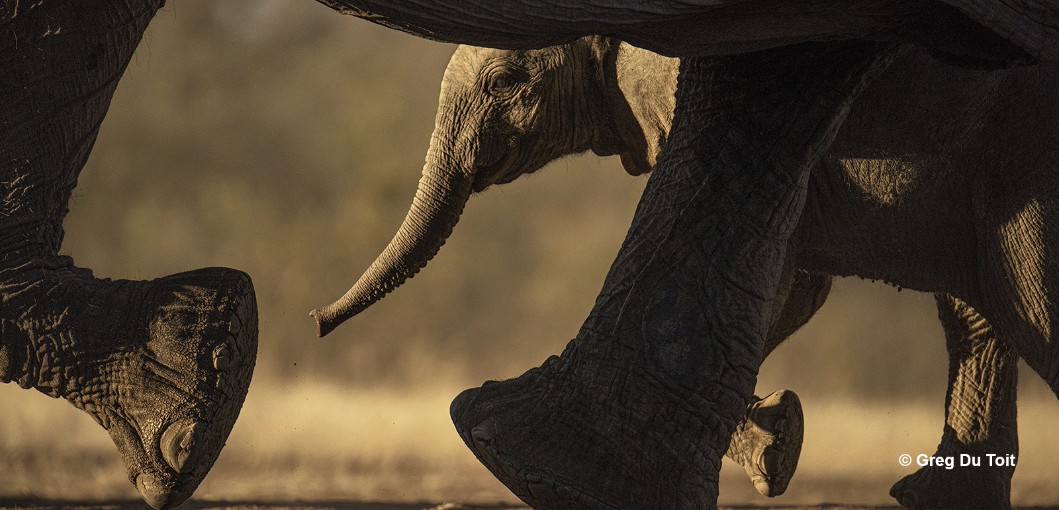 So, how did you decide on the list of animals to vote from?

It was difficult. We've got more than 40 animals, mainly land mammals, to choose from. I talked to photographers and wildlife lovers and tried to include animals that have a good chance of making the final five. The question we ask people is to vote for their five favourite animals to photograph or see in photos. But conservation is central to the project. It's likely that every one of the animals in the final New Big 5 will be an endangered or critically endangered species, which should be a wake-up call. The world's favourite species are all facing the risk of extinction.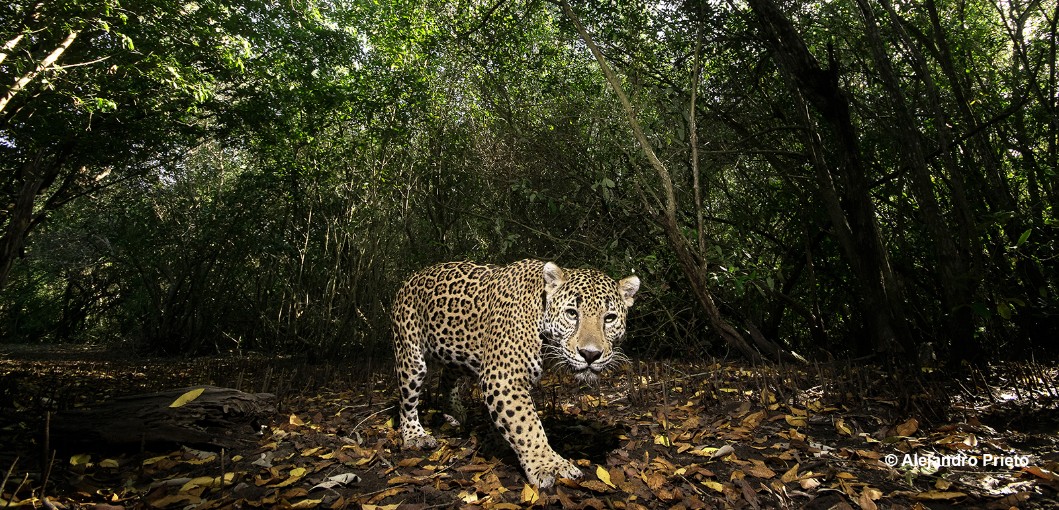 Tell us about your very first wildlife experience - what memories do you have?

My earliest memories are probably looking for crabs or fish in rockpools on British beaches. But one of my first really memorable experiences was one of the first assignments I worked on abroad, with vultures in Nepal. Across Asia, vulture populations were dying out at an unprecedented rate, up to 99.9 per cent in some sub-species. For years, scientists were baffled as to why, until they found the cause: Diclofenac, a drug used to treat cattle, which vultures were ingesting when they fed on carcasses. Their lack of popularity makes them a hard species to drum up support for. But vultures are essential to their ecosystems, providing a clean-up service and stopping the spread of diseases, like anthrax and rabies. What I took from that story was an early understanding of the fact that if you remove just one species, vultures, that has an impact on a whole ecosystem and causes big problems for other species, including humans. These 'harbingers of death' are hardly the supermodels of the avian world, but I found them photogenic, even elegant. That experience also helped me to appreciate the less popular creatures that maybe don't get as much attention as cuter or more iconic species. They're all too valuable to lose. I still really like photographing lesser known creatures, like lizards, frogs and birds.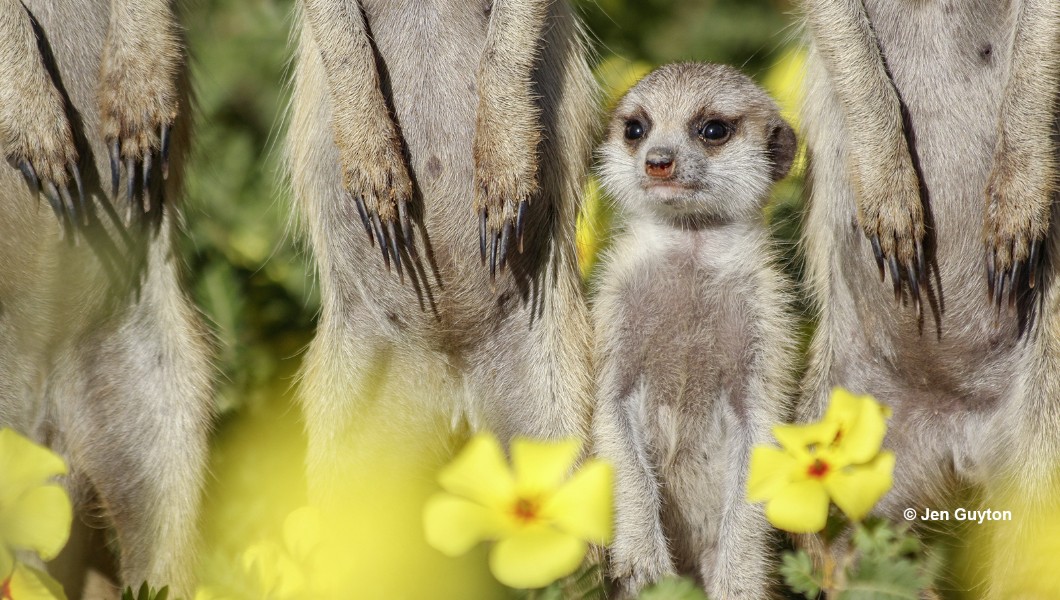 For any budding wildlife photographer or conservationist out there, tell us how you go into wildlife photography and conservation?

I've been working as a photographer and journalist for around 15 years. I've always loved an adventure, stepping out into the unknown to see the world with my own eyes. I sought out stories about wildlife and incredible natural locations, and the more I saw of the incredible wildlife we have on the planet, the more I wanted to see. As with anything, I just worked hard at it to get better, as a photographer and writer, and went out looking for interesting stories.

I've been lucky to explore places I'd never have been able to otherwise and spend time with all kinds of wild animals, from gorillas in Uganda to penguins and seals in Antarctica to bats, frogs and lizards in Malaysia to Gelada monkeys and wolves in the highlands of Ethiopia, to storks, anacondas and capybara on the vast plains of Venezuela's Los Llanos. It's impossible to spend time with wildlife and not learn about the serious threats facing many species, especially from poaching and habitat loss. Everything from elephants in Kenya to condors in Peru, are faced with the possible threat of extinction. I wouldn't say I'm a conservationist, but I hope some of my work has helped raise awareness about conservation issues. Having been working on this project, I'm committed to doing more to raise awareness too and hopefully to help make a bit of a difference.
What do you hope the project will achieve?

I hope the project raises awareness about the many threats facing wildlife, and the urgent need for action on issues like the illegal wildlife trade, poaching, exotic pets and habitat loss. I think a lot of people know that there are some threats to wildlife, but maybe don't know how serious the crisis is. A million species of animals and plants are at risk of extinction, according to the International Union for Conservation of Nature, and the pace of extinction is accelerating. Cheetahs are down to around 7000. Ethiopian wolves have hit around 500. We run the risk of losing all kinds of incredible animals, which also means we're making the Earth a worse place for humans to live too.

As well as awareness, we're just starting to work on some fundraising to help wildlife charities and other organisations, many of whom are having a really difficult time during the COVID-19 crisis, which has hit people who live in and around wildlife areas in Africa, Asia and elsewhere hard and is taking conservation efforts to breaking point. Art Wolfe, one of the project's supporters, described the New Big 5 as "one more brick in a wall that we're constructing to save many of the creatures around the Earth." These animals mean so much to all of us and they're essential for the natural balance of the planet. We can't afford to lose them.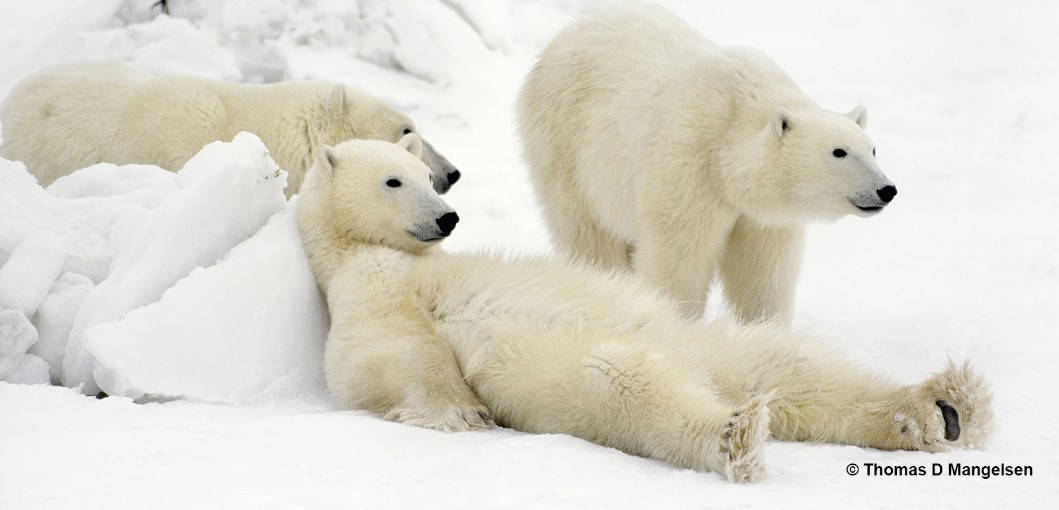 Most importantly, how can people get involved and offer their support?

We're trying to reach as many people around the world with the project as we can, so the most helpful thing people can do is share the project on social media, share our articles, interviews and podcasts, spread the word, tell friends and family, write blogs and articles. This is a time of crisis for the world's wildlife. On so many issues, from deforestation to the illegal wildlife trade, urgent action is needed. The more we can get the message out, the better.

People can also use their voices to pressure companies to stop using non-sustainable palm oil that's causing deforestation, or to push for action against the illegal wildlife trade, or to get their government to act more on climate change and wildlife issues. Lots of other photographers, filmmakers and artists have been in touch, so there could be some collaborations there too.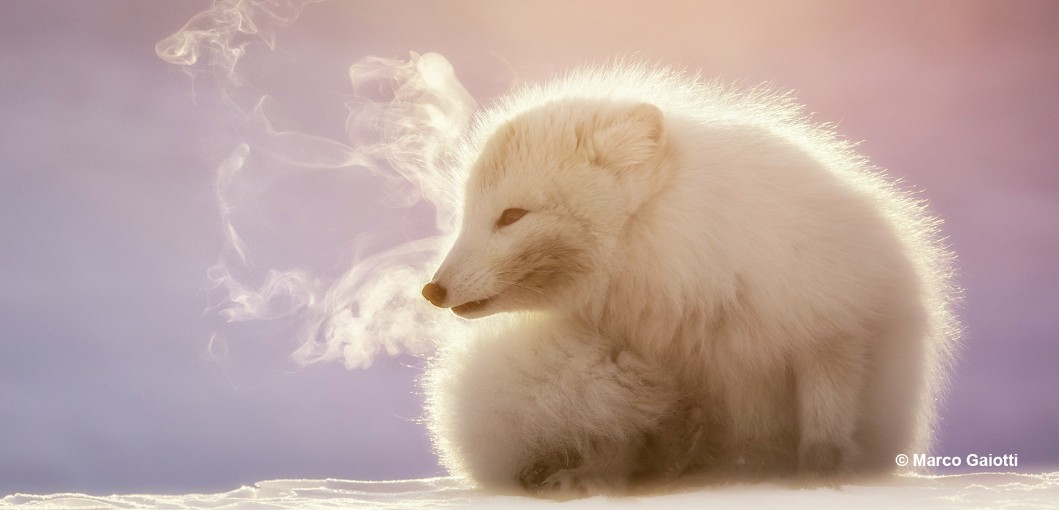 You've photographed some incredible animals over the years - what have been some of your favourites?

I love photographing big cats, especially lions. I could spend all day with lions, or leopards and cheetahs. I also enjoy spending time with elephants, gorillas and Gelada monkeys. But I'm interested in all wildlife. I really like photographing smaller, lesser-known creatures, such as rock agamas, angle-headed lizards and golden frogs, or colourful birds, like bee-eaters and rollers. The world's wildlife is so diverse, so incredible. Although the project does focus on some of the most iconic animals, the message is definitely that all wildlife is at risk and all wildlife needs our attention.