The last 12 months have been filled with highs and lows. What learnings and silver linings have you taken from the last year?
I believe that a challenge is always a hidden opportunity. 2020 was definitely an unprecedented year; however, it was also a great learning experience and allowed us the opportunity to improve our efficiency through digitalization. Throughout the hotel, we made an effort to reduce the touchpoints, whilst simultaneously making our services accessible digitally through our app, Sofitel The Obelisk. In addition to enabling guests to make dining reservations, spa appointments or order in-room dining, guests can control various guest room management features, such as air-conditioning, lights, and drawing curtains.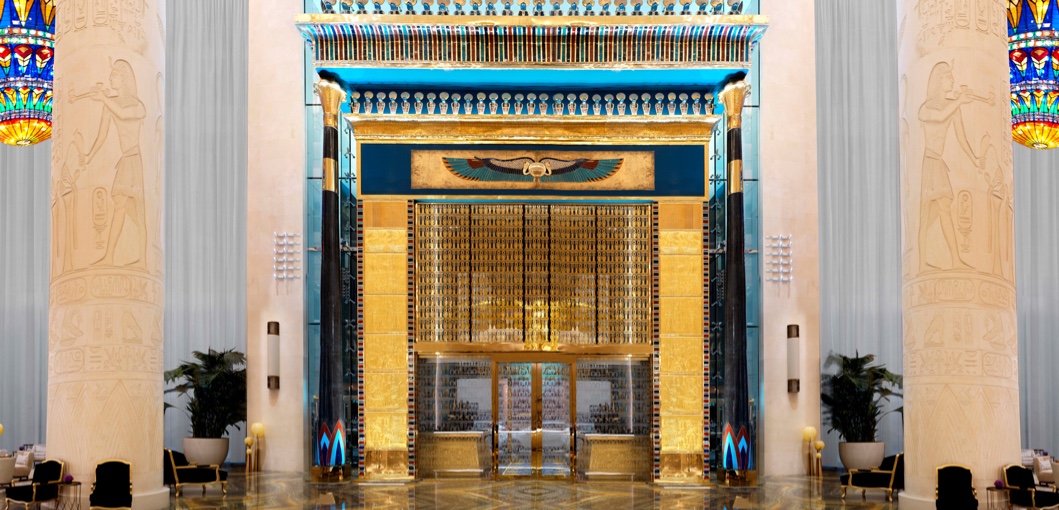 Sofitel Dubai The Obelisk opened during the pandemic – no mean feat! Tell us about that...
In terms of achievements, we completed our pre-opening tasks while working-from-home. We successfully managed to schedule our shifts, conduct snagging of the entire hotel, and complete all our key pre-opening critical path tasks while successfully opening the hotel. In fact, we were one of the few hotels around the world to officially have opened during the pandemic and we are happy how things are progressing given the encouraging business results.
And what about longer-term impacts felt throughout your hotel…
I think it will be the substantial gain in efficiency to our system and logistical functions of the hotel. The transition from face-to-face meetings to virtual meetings has been smooth and is still being encouraged throughout the hotel, as well as with our partners and suppliers. Additionally, digitalization has become much more prominent than it ever was and I foresee it to be an integral part of the hospitality industry as a whole.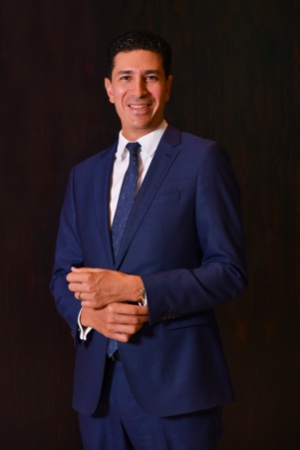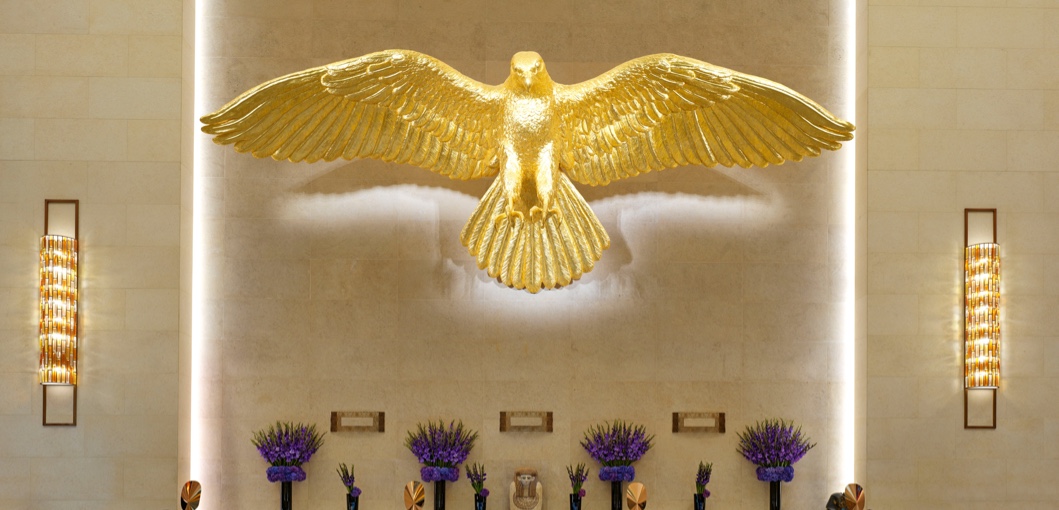 So, something I'm sure everyone wants to know… How did you open a hotel during a pandemic? And how did you lead your teams through it?
We took the pandemic as an opportunity to strategically analyse and enhance our services, as well as implement new concepts such as Le Goûter, an elegant afternoon tea concept at Bijou Patisserie which has become quite popular among the local community. We started 'Le Grand Breakfast' at La Veranda, a concept of bringing a buffet experience to the guest through a thoughtfully designed trolley. We also secured strong partnerships with Michelin-star chef Daniel Boulud for our modern French restaurant Brasserie Boulud, and celebrity chef Schilo van Coevorden for the contemporary Asian restaurant Taiko Dubai. At the same time, we managed to strike a deal with French cosmetology brand L'Occitane, launching Sofitel SPA with L'Occitane, and initiated the 'Le Petit Prince' program at the AstroKids Club.
We also used the time to conduct more trainings, with most of our team completing the Heartist journey and Sofitel Service Culture training specially designed by Accor so as to truly translate the meaning of exceptional guest services through the 'cousu main' concept of tailor-making and personalising guest experiences. All our colleagues were also trained in updated hygiene and safety practices that earned us the ALL-Safe certification by Accor. We also implemented digital interactions in key guest touchpoints, including the introduction of QR codes in all dining outlets.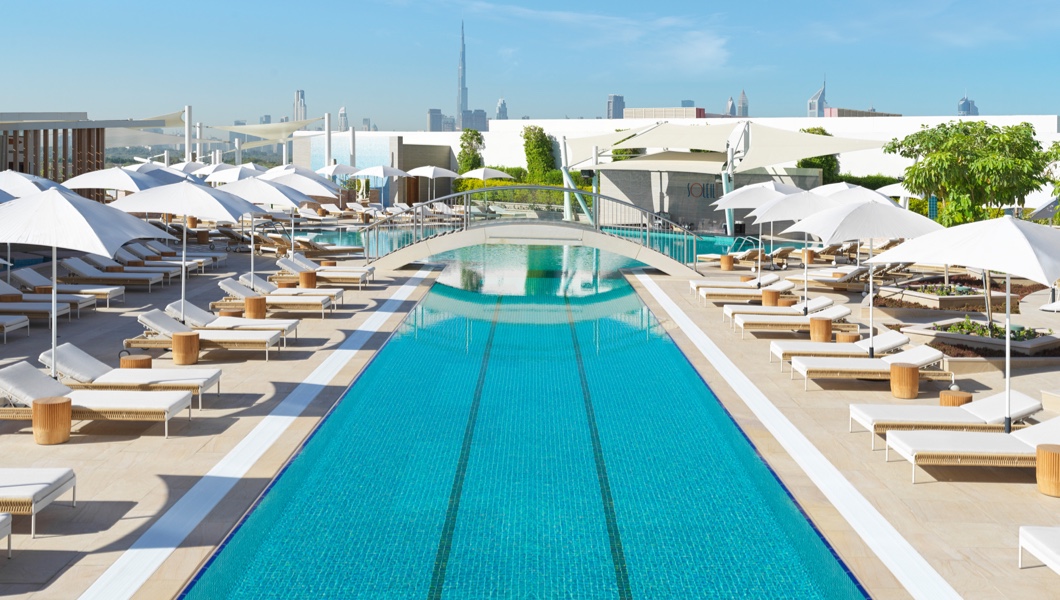 Looking at the wider industry here in the region, what do you think helped see you through this exciting yet uncertain period?
Well, we always stayed optimistic and goal-oriented through our strategy and hotel operations. Instead of delaying the opening even further, we decided to open our hotel inventory in stages and were confident that we could ramp up our business post-Covid. With the team ready and with a set of unrivalled experiences, we opened on 29th October 2020. There were certainly many questions from the outside world on whether it was the right time to open, and our preparation and performance confirmed that it definitely was. With very few hotel openings in that period, the Sofitel Dubai The Obelisk's opening definitely gained a lot of attention both locally and internationally.
Additionally, being one of the flagship Sofitel properties in the Middle East, the business has been on a positive trend since opening and we look forward to further welcoming travellers and discerning locals alike to our haven of luxury and French art de vivre.
Sofitel Dubai The Obelisk marks the group's fifth property in the Middle East – how would you position it amongst its peers?
It is one of Sofitel's flagship properties and the second-largest Sofitel in the world, as well as the largest in the Middle East, Africa and Europe. It is absolutely an outstanding property in every aspect that has been built with passion at its core. It features 595 rooms, suites and serviced residences, designed for tech-savvy business travellers and leisure seekers. The hotel is an absolute masterpiece, elegantly merging modern French art de vivre and ancient Egyptian heritage with the essence and culture of the UAE. When it comes to the team, I believe we have the best in class – consisting of motivated and talented individuals who are rich in experience and creativity. I am also confident that our dining and spa concepts are much ahead of its time and peers. Oh, and the 360-degree view of Dubai from Club Millesime on the 51st floor is truly breathtaking.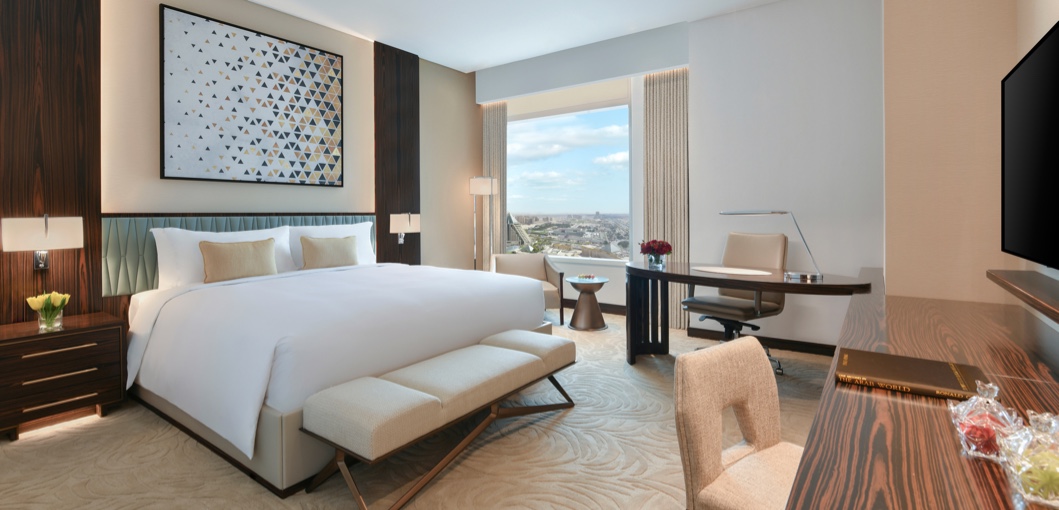 Okay, now let's chat about who's going to stay here…
The hotel caters to international and UAE residents, and we offer experiences and facilities for both business and leisure travellers. It's undoubtedly a family and leisure destination in the city with Soleil Pool & Lounge offering a swimming pool, kids pool and private cabanas. We also have the AstroKids Club in partnership with Le Petit Prince, access to Wafi Mall and the soon-to-come VOX Cinemas and Magic Planet.
For our business travellers, we have 10 meeting rooms, the L'Obelisque ballroom for hosting conferences, meetings and events, and we're also only 10 minutes away from Dubai International Airport.
Do you see there being synergy between the UAE properties?
We have a very strong bond with our sister property, Raffles Dubai, and have created lots of synergies and shared services together. For example, our guests can avail a 25% discount at Raffles Dubai's dining venues and charge them directly to their room at our hotel, or vice versa. We also have access to the beach and recreation destination La Mer, and have recently launched a shuttle service that caters to both hotels.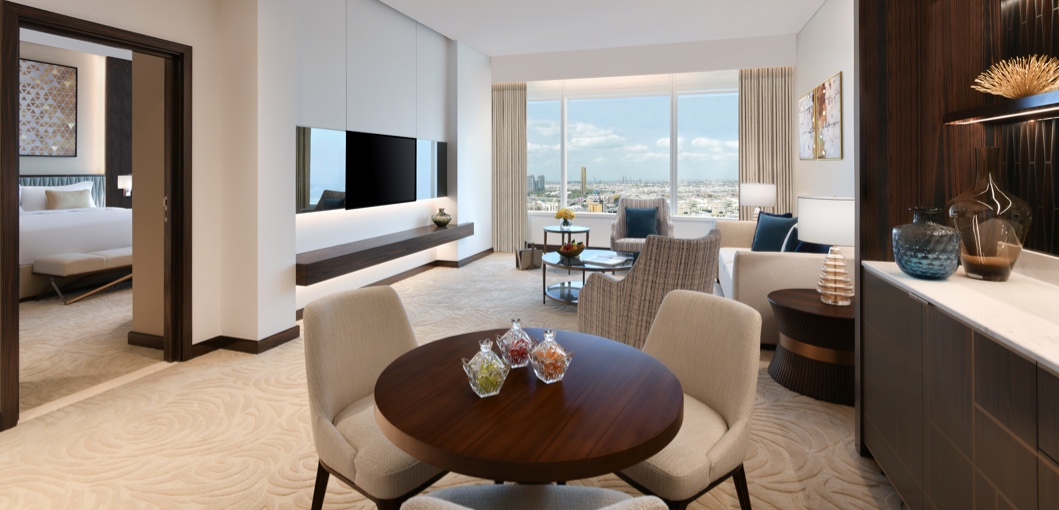 Onto a few more frivolous question… Imagine a guest has 24 hours to spend at your property, when money is no object, what should they do?
To start, I'd suggest booking one of our opulent suites – a space of grandeur with Art Deco and contemporary designs – or one of our suites designed by Duccio Grassi Architects that are pure luxurious living. They all offer access to Club Millesime on the 51st floor, which is situated on a higher point than the Eiffel Tower! Next, I'd recommend the Le Gouter, the afternoon tea at Bijou Patisserie that's served in an elegant jewellery box. Definitely indulge in a treatment at the Sofitel SPA with L'Occitane, which features authentic experiences and essences from Provence.
For the evening, I'd recommend starting the evening with a drink at The Nine – a fantastic British gastropub headed by chef Michael O'Shea; followed by dinner at Brasserie Boulud, where you'll experience Michelin-star chef Daniel Boulud's true meaning of Gastronomie Francaise; finished with a post-dinner drink at Taiko Dubai, chef Schilo van Coevorden's contemporary Far East restaurant. When you wake, Le Grand Breakfast at the La Veranda is a must – the French toast is one of the best in Dubai.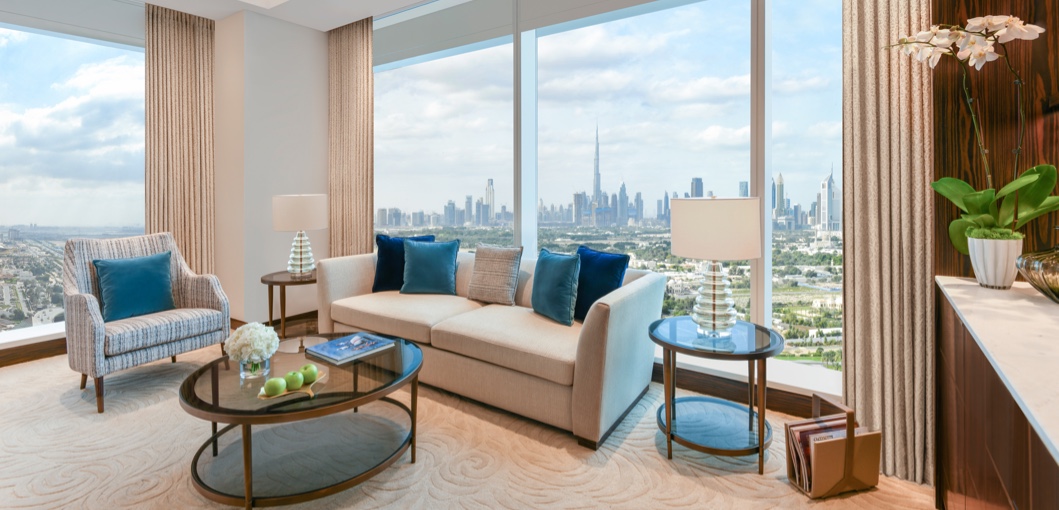 Now that we've entered into 2021, how do you think the travel and tourism industries look now?
I am always optimistic for the future of the travel and tourism industry. I believe that travel will resume; although we observe that many countries are going back into a lockdown, I am quite positive this will be a great learning experience, and the travel and tourism industry will emerge stronger and more resilient. The fact that the vaccines are being produced and made readily available worldwide is a very positive indication and proves that everyone is ready to travel again. Depending on the vaccination timelines, I am certain that we will see a growth in international travel with the necessary precautions and social distancing measures within the last quarter of 2021 and the launch of EXPO 2020.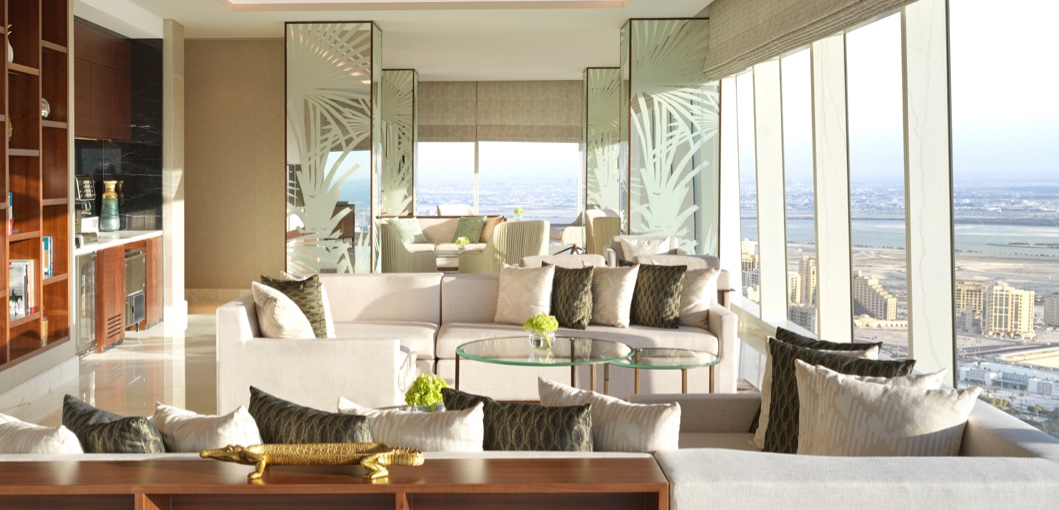 EXPO2020 kicks off in Q4… What prospects do you think it will bring for the industry and your property?
With the Expo being scheduled for the year 2021, it gives more time for brands to gain recognition and raise awareness. I believe it will be the most successful EXPO because Dubai has definitely managed a crisis exceptionally well and has set the benchmark for best practice internationally. The EXPO team have also smartly promoted the site by opening to public and organising visits months ahead of opening to create buzz. I believe with the infrastructure, the airline, the quality of hotels and services available, EXPO 2020 will be very successful.
Lastly, some personal questions… What would you say makes a good GM?
I'd say to genuinely care about your team and guests. It's also important to always try to be one step ahead and recognize patterns and trends of service and opportunity. In addition, recognising the team's effort and being present to say thank you and encouraging them is essential. I believe in being approachable and I keep an open-door policy to encourage ideas and a healthy discussion with every colleague. Also, you can't be scared of taking tough decisions when you have to.
What gives you the passion for your role?
I love people, I love luxury and I love hospitality. I consider myself blessed to have the opportunity to work with all of these at Sofitel Dubai The Obelisk. It gives me great pleasure to learn that guests, as well as my colleagues, are well taken care of, and with the support of my team, I try and ensure this at all times.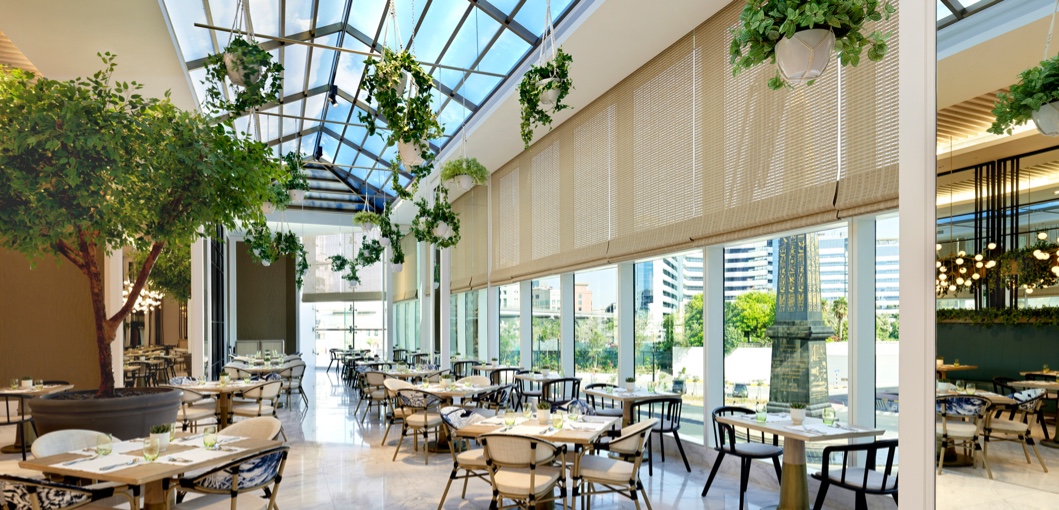 Do you have a philosophy you adhere to?
Take ownership, be responsible, lead by example, accept areas of improvement and persevere. Also, it is important to know that there is always a solution. The hospitality industry is very dynamic and people-oriented, and it is vital to stay optimistic and keep searching for solutions.
Do you have a philosophy you adhere to?
Take ownership, be responsible, lead by example, accept areas of improvement and persevere. Also, it is important to know that there is always a solution. The hospitality industry is very dynamic and people-oriented, and it is vital to stay optimistic and keep searching for solutions.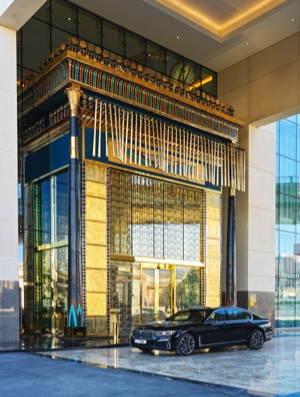 What's the biggest lesson you've learnt in the hotel game?
That one should constantly strive for better. There is always an opportunity coupled with a challenge, and one should always focus on discovering these moments of opportunities. Refinement lies in the details and that you can never be successful without your team.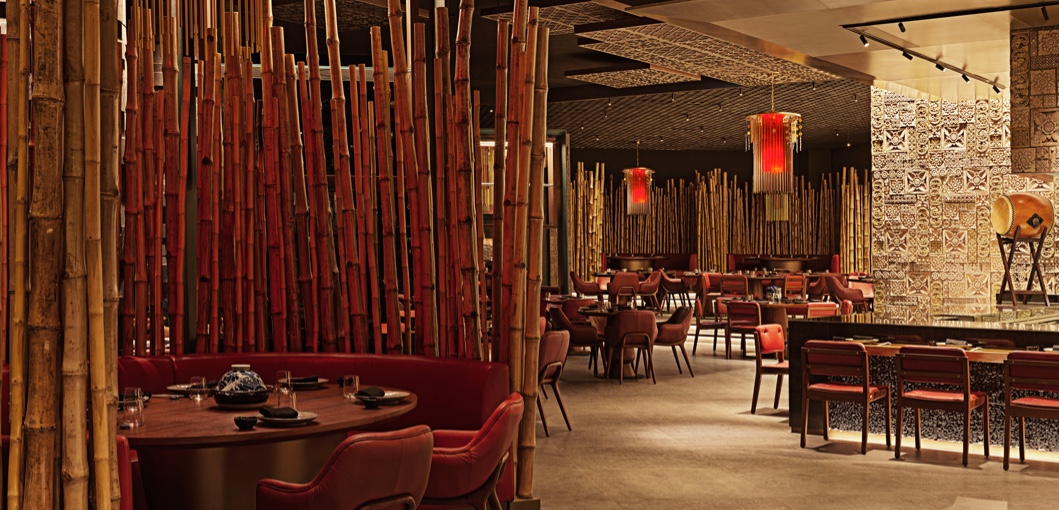 And finally, a piece of advice for aspiring GMs...
Surround yourself with the best, taking time to recognise and recruit talented and experienced individuals. Take good care of your team and cultivate an environment in which colleagues feel comfortable and appreciated, translating into an exceptional guest experience. Be an entrepreneur – understand and analyse any situation strategically, find the best possible solution and stay optimistic. Lastly, always be approachable. It is imperative to stay grounded. I make it a habit to meet each colleague personally, and regularly walk through the hotel to engage in conversations with both guests and colleagues.