Jochen Zeitz is not your average CEO. Yes, he's the director and chairman of Kering's sustainable development committee board; he was the CEO and chairman of Puma for 18 years; and he's also a member of the board of directors of Harley-Davidson. But above all else, Zeitz has his sights set on making a difference in Kenya. Having co-founded The B Team with Sir Richard Branson and developed Segera Retreat at the foothills of Mount Kenya, the 63 year old is pioneering sustainable business practices with the conception of the Environmental Profit & Loss Account (E P&L) and by, shall we say, leading the pack.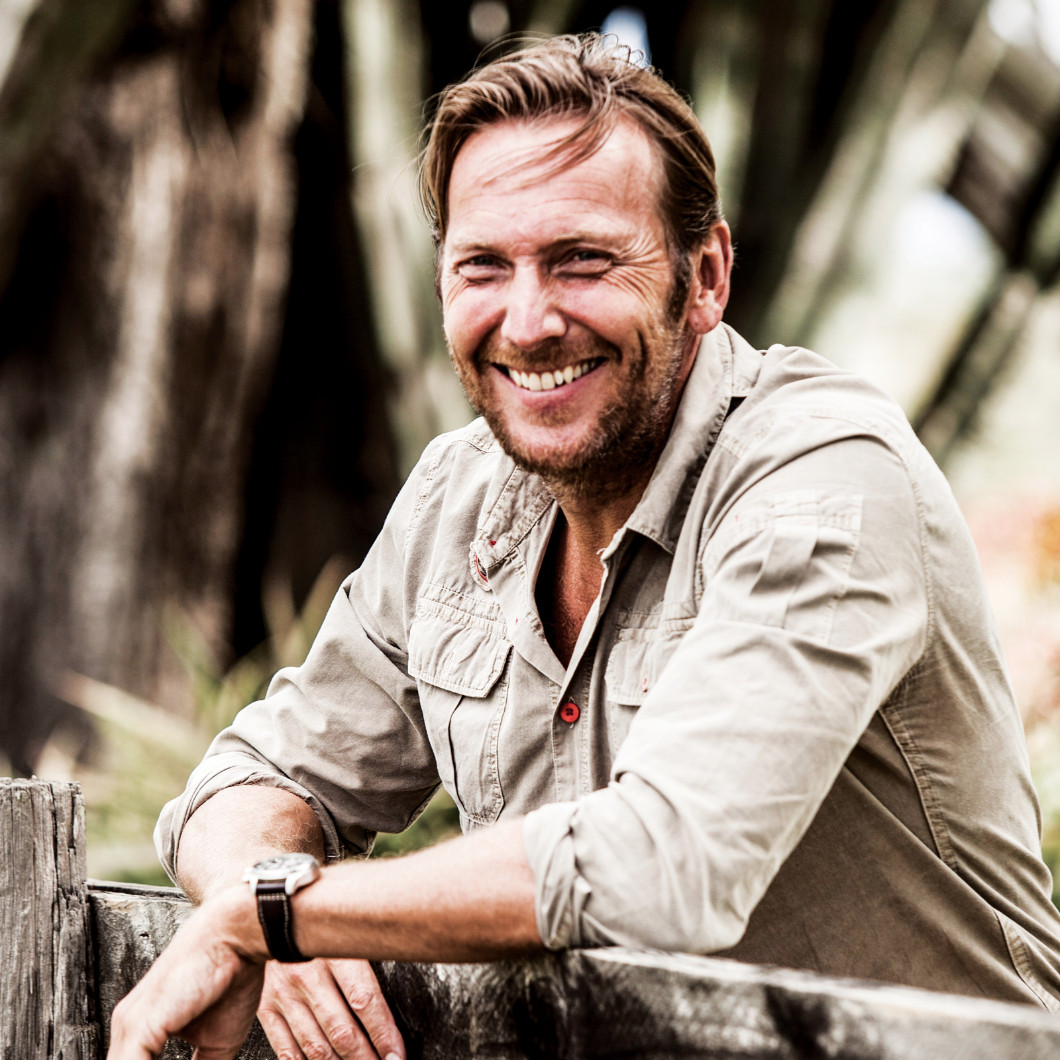 On being a sustainable businessman:
As CEO of Puma, there was a connection to sustainability and trying to make business a force from good, which came from the passion for nature that I discovered in Africa. I grew up in the forests of Germany but that's nothing compared to wild Africa. I connected to nature and people in a very different atmosphere from what we usually grow up in and that's something that ultimately convinced me I had a role to play besides just running a business – and that I could make business more sustainable.
On creating sustainable luxury:
It all began while I was sitting on my porch thinking: What am I going to do now? A lot of my friends called me crazy – they still do – and within 13 years we've converted the retreat from an overgrazed area into something thriving with wildlife and a safe haven for endangered species. I knew that I could use what I learned as a businessman and apply it to a place that is kind of in the middle of nowhere. I run Segera one-hundred percent on renewables with rainwater harvesting. People told me it would be impossible to have a hammam and rasul running off solar power, as well as museum-quality lighting.

On keeping Kenya sustainable:
I felt we needed to create a win-win situation for the surrounding communities. We have struggling communities, high unemployment, pastoralist communities that travel with cattle even though less land is available, conflicts, and then the wildlife that needs to have its space – elephants roam between parks and don't look at boundaries. I'm not a fan of fences at all and took out more than 200 miles of fences to allow the animals to roam. I use a "4C" philosophy: conserving the land, caring for the community, using culture as a tool and commerce as a sustainable platform, which goes way beyond traditional philanthropy. I started my foundation in Segera, opening five schools – one of which won the "Greenest School in the World" award last year, using the power of sport to get people connected to nature and to their communities, as well as other communities.

On working with Richard Branson:
Many of the initiatives I started in the last eight years really go back to my "roots" in Africa. I started an initiative with Richard Branson called "The B Team" which brought a group of global business leaders together – Arianna Huffington, Mohammed Younnis, Mo Ibrahim and many others – with the goal of making business less short-term driven and more socially and environmentally positive and innovative, driving positive change. We were very active at the climate convention in Paris and very active with the sustainability development goals because we know business should be the driver of change.

On a newfound passion for African art:
That's where "culture" [one of the four Cs] comes into play. I exhibit part of my art collection – focused on contemporary African art in the diaspora – on Segera and that's where the idea was born for a museum. I'm currently in the process of opening a museum of contemporary African art in Cape Town because I felt Africa needed a proper museum for contemporary art. Culture is a great tool to inspire and educate people, just like museums have shaped the way we think, feel and act and Africa also needs that platform. In all humbleness, it's a brilliant museum and we will be opening to the public in 2017, right on the V&A Waterfront in an old grain silo, where the grain was once collected and shipped around the world.