The journey to GM: He started from bottom, now he's here. Back in 1993, Ranjit Phillipose was a fresh graduate working on reception. His career with Taj Hotels, Resorts and Palaces then swept him to London where he cut his teeth as a duty manager and front of house manager, before returning to India to open Taj Wellington Mews, followed by subsequent openings in Mauritius and the Seychelles. By 2005, Phillipose had become an aficionado of hotel openings, going stateside to launch properties in New York City, Boston and the first ever US Taj hotel in San Francisco. Now, after opening an iconic palace property in Hyderabad and two illustrious stints as a hotel general manager in the Maldives and Goa, the Taj veteran has now been at the helm of the brand's Dubai debut for less than four months.


And when he started in reception more than 24 years ago, was it his goal or even expectation to become the general manager of a Taj hotel? "I wanted to be the youngest general manager… I only missed it by a year!"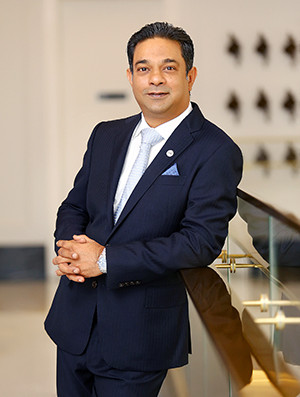 What inspires you about the role of hotel general manager?
No day is the same for me. Every day is something different, whether it's a curve ball thrown a guest or an associate, you have to think on your feet and you're constantly on the move – I don't know where my day goes. I come in by 7.30 and by the time I leave it's 9pm. It's always a packed day and it's such a vibrant business. The other day I was talking to a youngster who just joined the business and he asked me what it was like in the "olden days". When I joined we had only just come into the computer age but were using older systems of keys and locks, and now everything is quick and app-based. The dynamism of the business is what excites me the most.
As a leader, how do you inspire your team?
I think 80% of the people join the industry because they want to be here. The other 20% came here by default because they couldn't find anything else to do, but like any other business you need to constantly inspire and motivate people. Our business – especially with hotels – people require a lot of self-motivation also because of the number of hours we have to work, but a leader constantly needs to praise and appraise, as well as give direction and lead by example. Many times you don't need to say much but if your associates see you doing something then they will follow. You're "on stage" constantly and the moment you arrive at work it's lights, camera, action.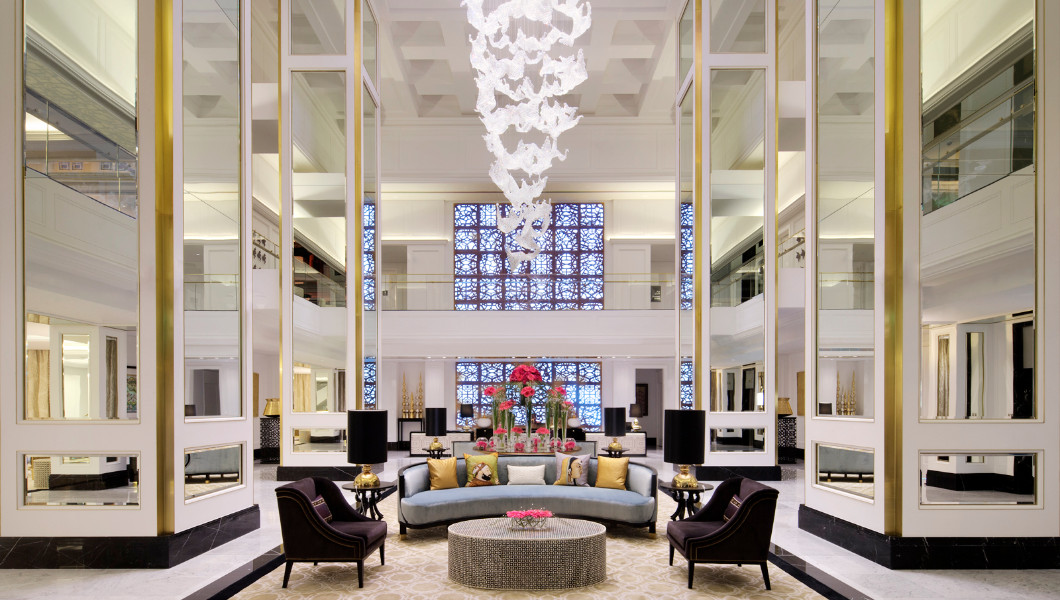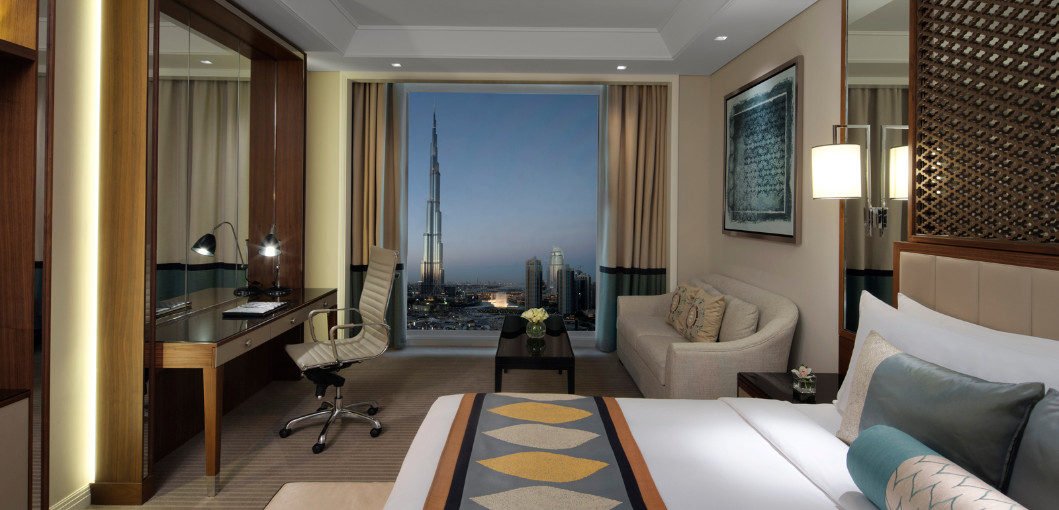 Taj has such diverse properties around the world, but what's the unique selling point of Taj Dubai?
When you look at this property you can see how it merges the western world, the Arab World and India – and in such a beautiful way. There are subtle touches of India throughout the hotel without it being in your face, so one of the things we are very conscious about as a global company is that it is an Indian brand but it is also global, with a good mix of nationalities. The view is also unique, with the Burj Khalifa and the opera house nearby and a rapidly developing area. And the other major USP we have is this philosophy we call "Tajness" (as seen in the video below) and we look at ourselves as the custodians of Indian hospitality, dating back to our first hotel in 1903, so it's in our blood and comes very naturally to us. We will be rolling out Tajness in this hotel soon and it's all about reflecting the brand for all your senses; taste, touch, smell, etc.
What do you love most about Dubai as a destination?
I'm a foodie – need I say more? Dubai is fabulous in terms of the cuisines and styles of food and the calibre of chefs that are here. For me, that's the high point. For our guests, shopping is a big ticket, along with the beach, and Dubai is a great layover. You have two kinds of segments you target – business and leisure – but there's the guest who flies in to enjoy Dubai as a stopover destination, en route to the Maldives and other destinations.
In terms of luxury travel and hotel trends, what have you seen that will change the game over the next five years?

In the luxury segment in which we sit, it's all about bespoke experiences. That's it. Today's travellers are so well travelled and the Internet gives them so much information, so we need to be a step ahead of their expectations and provide the right service and experience – and that's a trend that will continue for years to come.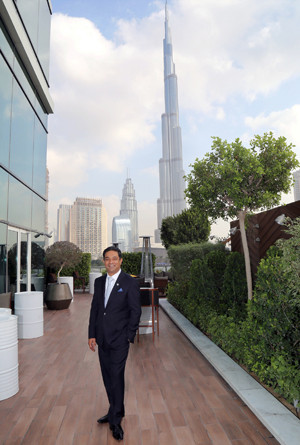 What's the biggest lesson you've learnt in the hotel game – that you would pass on to a budding hotel GM?
I always say that excellence is a journey and not a destination. You're always constantly learning and improving. To a young general manager, the only advice I would give is that when you're ever in doubt, always make a decision that's in favour of the guest. You can never go wrong with that. That's what we always preach to our staff: "The answer is yes, now what is the question?" And then you figure out a way to get it done.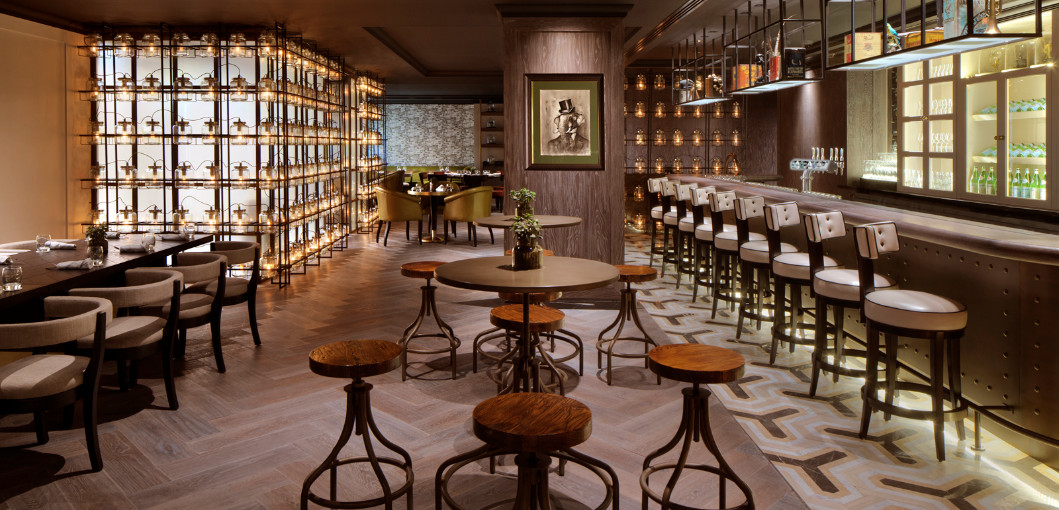 Stay:
Taj Dubai

+971 4 438 3100