Fierce winds are blowing across the Western Cape, and I cannot sleep. It's impossible, not simply because of the wild acoustics outside, but because of my own curiosity. I had only arrived to Grootbos Private Nature Reserve well after nightfall, and hopped straight into bed following dinner, glimpsing virtually nothing of the landscape outside.
It's about 6am when curiosity gets the better of me, and when I leap from bed to draw the curtains, I catch my breath. From the deck of the private villa, the sight of dawn breaking over the 2,500-hectare reserve with Walker Bay in the distance, is one of those rare moments that may stay with me a lifetime. There's something ethereal about the landscape; something out of the ordinary about the colours and the clarity of the air. It's head-clearing natural beauty, Mother Nature at her most lovely. And blanketing the hillside just below is what makes this reserve so famous: the fynbos. A Dutch word for "fine bush," this hardy, complex flowering plant family is endemic to South Africa, and includes the famous king protea, the country's national flower that can blossom to the size of a dinner plate.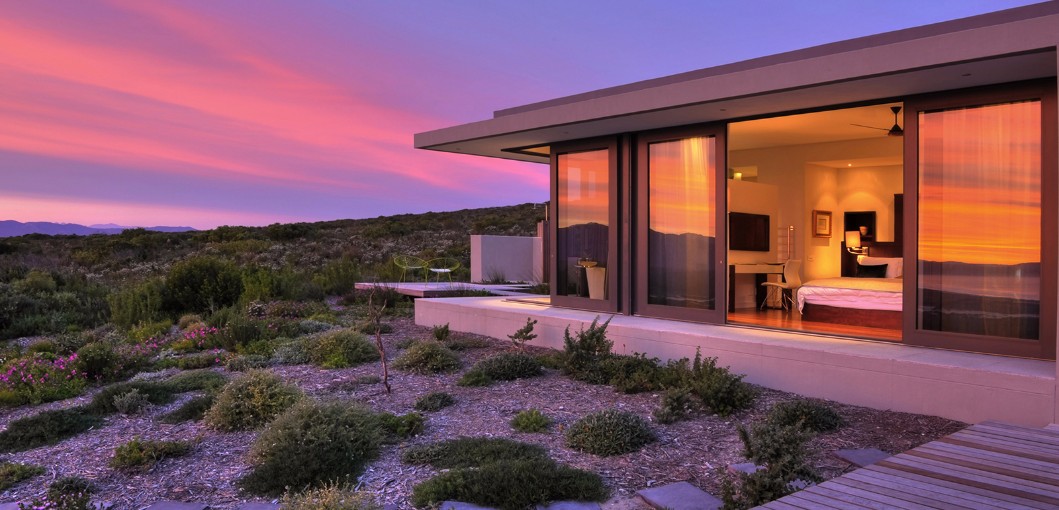 Two exclusive villas – one with six bedrooms and one with four – each vaunt mesmerising 180-degree views of whale watching, and are the premium accommodations
At Grootbos, the day's activities read like a soft-adventure bible. There are walks through ancient milkwood forests where 1,000-year-old trees grow in gnarled tangles, or along remote beaches, where the sand is unmarred by footprints. There are horseback rides through the foothills, arranged from the reserve's own stable. Guests can even take boat trips out to Dyer Island to see the "marine big five: great white sharks, southern right whales, seals, penguins, and dolphins. But the fynbos is the star of the show and the signature activity at Grootbos is a flower safari. I'm the first to admit that initially, the idea of it left me feeling a little, shall we say, underwhelmed. But my, how that changed after just a few short hours exploring the reserve.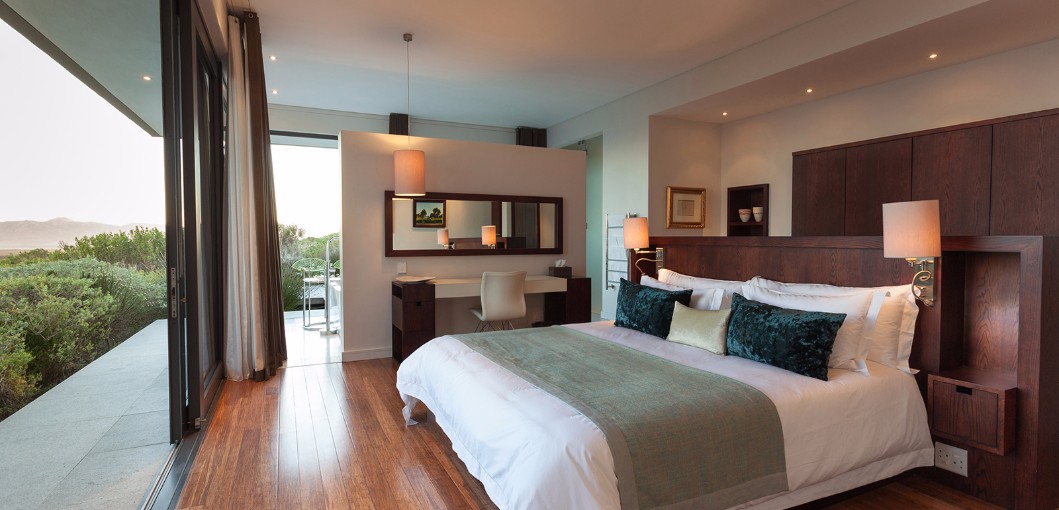 A bedroom with a view in a private villa
My orientation into fynbos and the history of Grootbos takes place over a lavish villa breakfast, and it's a fascinating tale, especially when told by the charismatic Grootbos founder, Michael Lutzeyer, who discovered this land while on a camping trip back in 1991. Living with his family in Cape Town at the time, the sign "farm for sale" was too difficult to resist. Soon, the Lutzeyers were driving to their 123-hectare farm every weekend until 1994, when Michael managed to convince his wife to sell everything and move there. "Eventually she said yes," he says, smiling at the memory.
Back then, Grootbos consisted of a few simple cottages, and though their bed-and-breakfast business had a slow start, soon enough, word spread. Eventually Garden Lodge was constructed, and in 1996, botanist Sean Privett joined as a business partner. The vision was not only to create a luxury lodge, but to highlight the reserve's natural wonder: the fynbos. With the richest temperate flora in the world and some 791 recorded plant species – including six completely new species – the reserve is the definition of pristine wilderness. Though it wasn't always so pristine.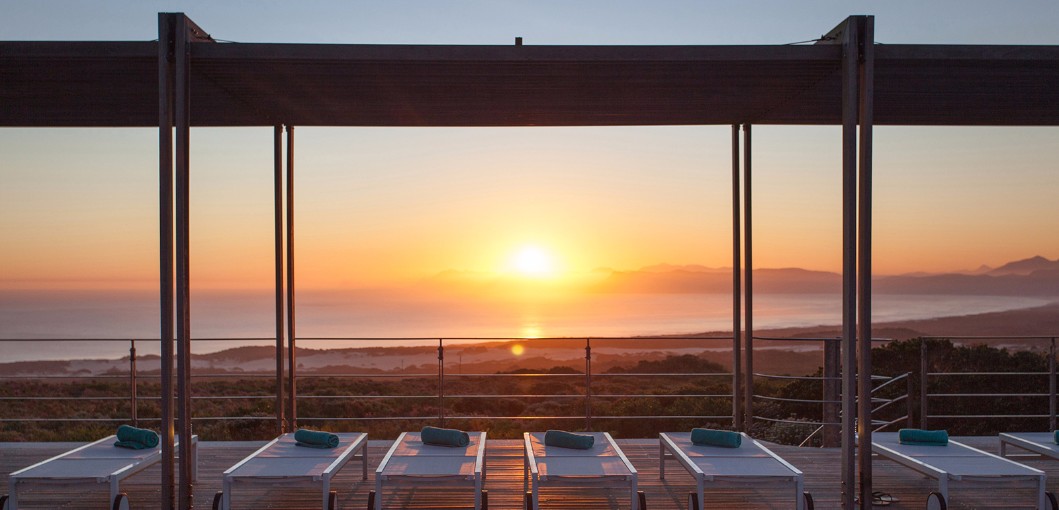 The private villas include their own swimming pools
It's taken the team a good two decades to restore the reserve's natural ecosystem, eradicating up to 98 per cent of alien species, including a destructive dune bush brought across from Australia, with great care taken to replant indigenous species, right down to the tiniest, most seemingly insignificant flower. Such efforts have worked wonders not only for the flora, but for the local fauna. "It's unbelievable – it's like an explosion of animals coming back," says Michael. "We have mountain leopard, honey badgers, bushbuck, and for the first time in history, we have bush pig. I have never in my life been so excited about this property as in the last three years, when all these wonderful things are happening."
As a founding member of National Geographic's Unique Lodges of the World portfolio, Grootbos's efforts have not gone unnoticed. The lodge has netted countless awards for its conservation initiatives, but make no mistake – along with its shiny eco halo, Grootbos is pure five-star luxury.
There are 27 outstanding suites, gourmet restaurants both in Garden Lodge and the newer Forest Lodge, and exclusive private accommodation in the form of two villas. One four-bedroom villa, and another 1,000-sqm six-bedroom private villa, where I'm staying. Complete with personal staff and private chef, a terrace with an infinity pool, and even a grand piano, it can cost up to US$9,000 per night – money well spent for those breathtaking views.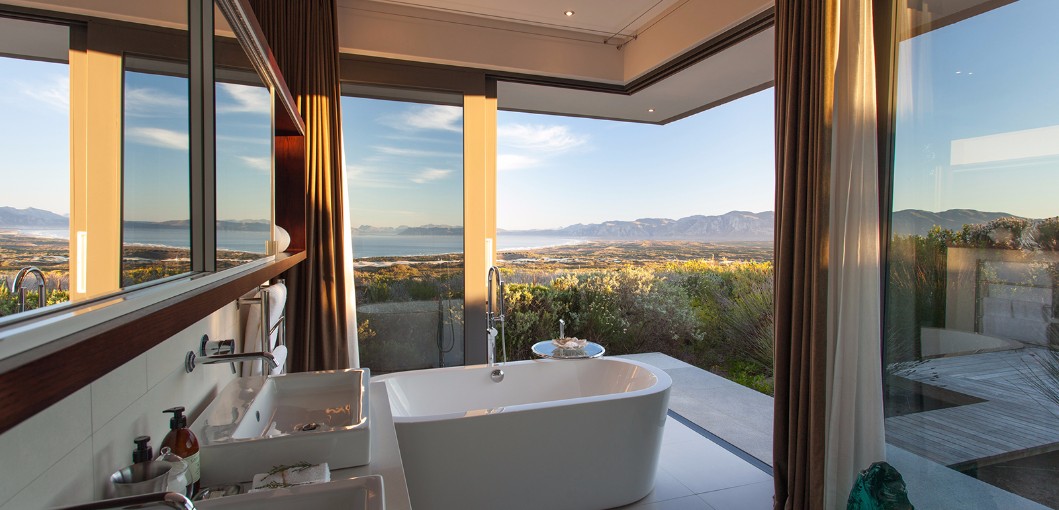 Bathrooms in the villas boast unforgettable sights of the landscape.
All the villas' bedrooms and main areas – even the showers in the master bedrooms – feature views over the fynbos out to Walker Bay, where later in the year, whales can be seen breaching. Snuggled up in blankets, heat still emanating from the hot-water bottles placed beneath the duvet by staff, it's such a cinematic view, you won't want to get out of bed in hurry – unless of course, it's to bathe in the tub.
As well as inhaling the heavenly scented Grootbos amenities – fused with the natural fynbos, of course – guests can personally thank Michael for the enormous sense of space in each bedroom. He's quite vocal on his passion for spacious hotel rooms, which he considers necessary to accommodate couples, one who might be jet lagged and wanting to work or read, for example, without disturbing the other. Luxury is cathedral-like ceilings, luxury is a double-head shower, luxury is wanting for nothing. However when luxury and fabulous architecture meet nature like this, it's quite something else altogether.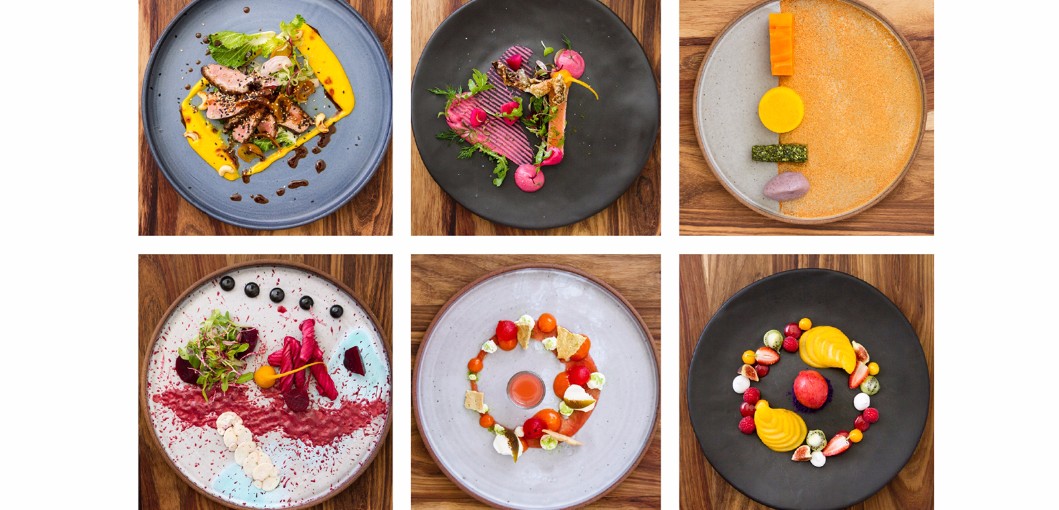 Dining at the reserve focuses on fresh, organic ingredients sourced from the reserve's farm, or as close to Grootbos as possible, and prepared by an exceptionally creative culinary team
Food too, is another source of pride at the eco-lodge, as is the dining experience, whether it's a private, six-course dinner in your villa, a communal table set up in the wine cellar at Forest Lodge, or even in the magical setting of the milkwood forest boma, twinkling with lanterns like a scene from A Midsummer Night's Dream. Much of the organic produce is grown in the reserve's gardens, fish are caught in local waters, all the bread is baked fresh every day on-site, while the wine list is proudly South African. Even the bottled water poured alongside the fresh juices and coffee over breakfast is, I'm told, local water bottled on-site. For the sweet tooths, there are 200 hives on the reserve producing a delicate honey, which is made into ice cream that is, I can report, as delicious as it sounds.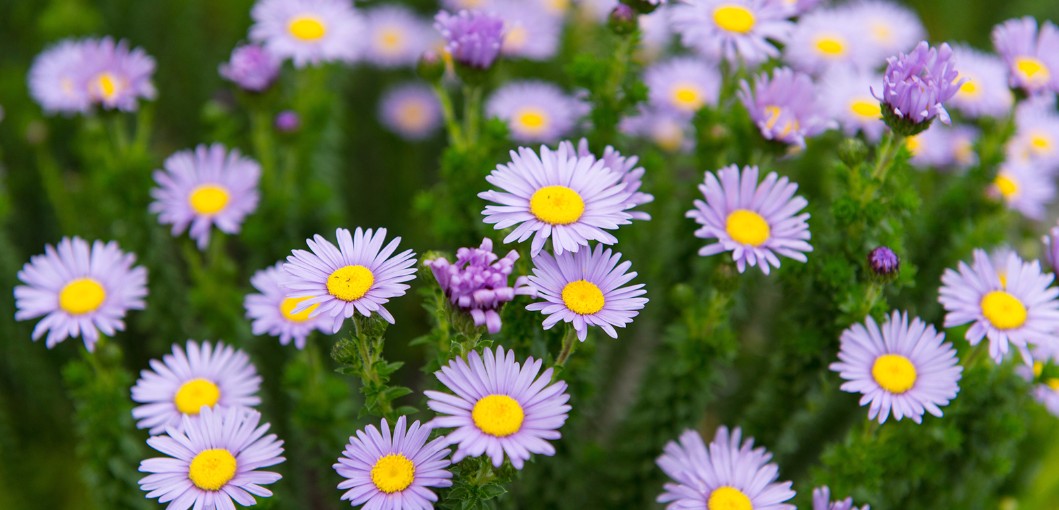 Grootbos is home to nearly 800 plant species, 100 of which are endangered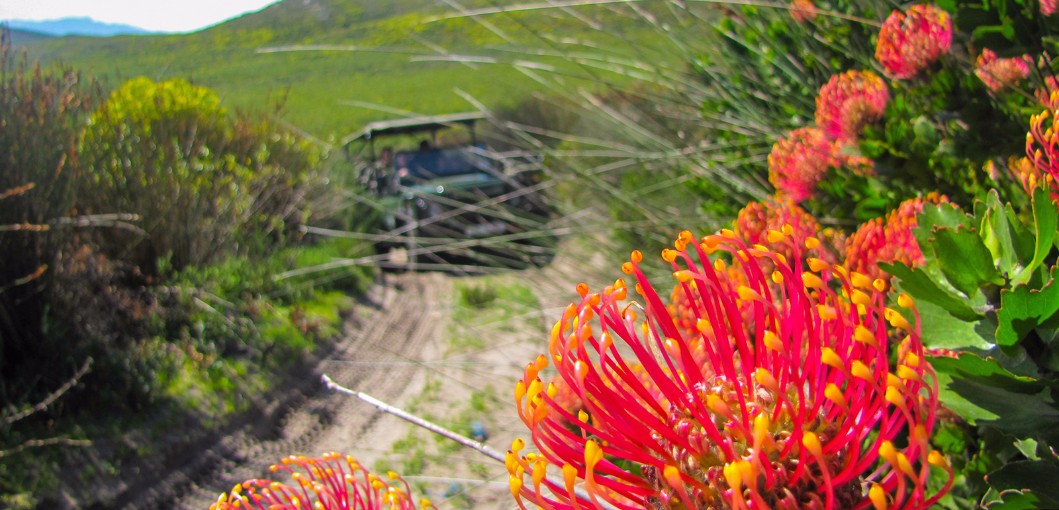 After breakfast, we set out on the flower safari, driving through the undulating hills in an open-air Land Rover. The wind ripping past my ears is blustery; I'm forced to wrap a pashmina around my head à la Grace Kelly. Sean laughs. "It's been very windy lately," he says. "We call it the Cape Doctor: a south-easter wind that blows across Cape Town and cleans up the smog." Wind or no wind, I couldn't care less. The reserve is spectacular.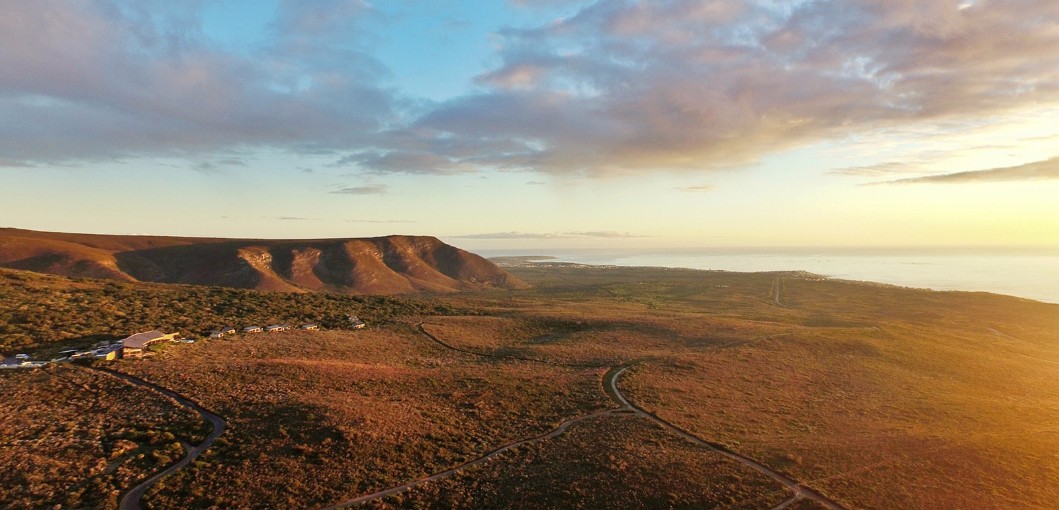 "There's something ethereal about the landscape; something out of the ordinary about the colours and the clarity of the air"
Suddenly, Sean stops the car, a look of excitement on his face. "It's a Gansbaai erica!" he exclaims, leaping out to cradle a pink flower in his palm. "This one is so rare it's not allowed to be picked," he says. "If you were here in a few weeks' time you would think it's as common as anything because it will be everywhere, but it only grows here. Why only here? That's one of the mysteries of the fynbos, it's full of these little enigmas, of plants that are found nowhere else in the world. It's endemic; it's a real gem; it's something very special to us."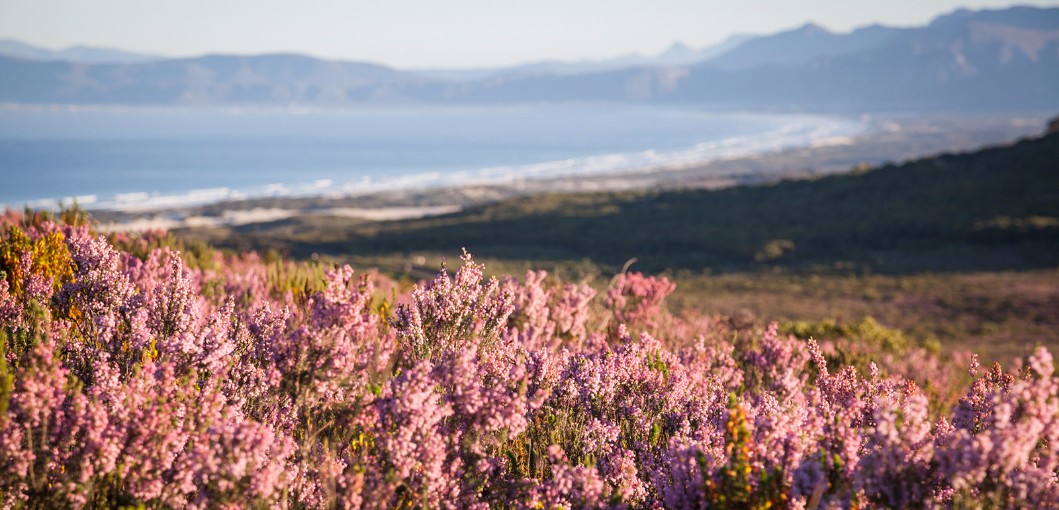 When he climbs back into the car, his expression turns serious. "If Michael decided when he bought this land that he wanted to build a golf estate, this plant would have been gone."
Over the course of the next hour, Sean regales us with some of the reserve's most intriguing floral secrets and stories. My favourite is a tale about the pincushion protea, which produces seeds coated with a protein-rich food that is irresistible to the indigenous pugnacious ant. When the seed falls, 30 or 40 ants will drag it beneath the ground to their nest, eating the coating and leaving the seed safely planted underground, where it will lie until it's germinated by a fire. How clever nature can be when it is left to work in harmony.
With such a compelling guide and such pinch-yourself surrounds, it's difficult not to be in awe of Grootbos, and it's even more impressive to learn of the efforts taken to convince neighbouring agricultural farmers to join the conservation movement. The lodge also runs a horticulture training programme, Green Futures, choosing just 12 underprivileged students each year from nearby villages who go on to learn horticulture along with computer skills while being paid a basic wage. It's so successful, some students have gone on to work at Cape Town's Kirstenbosch National Botanical Garden, with exchange placements at Kew Gardens.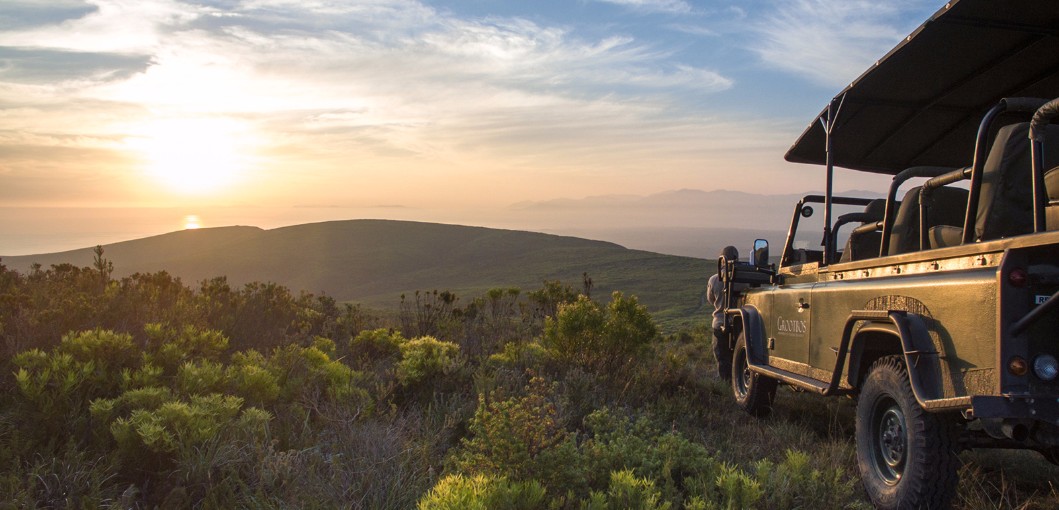 Grootbos's signature flower safari leads guests through the vast and pristine reseve in an open-top Land Rover to discover botanical life in the fynbos and offer an eye-opening experience on plant life
On our last evening, there's a private dinner in the villa, but before that we head down to Die Plaat, an untouched stretch of beach, to toast the sunset with champagne. Wild and windswept, the coastline is a marvel, with rock pools and craggy cliffs lined with mussels, which guests can pick and chefs will cook.
On the final morning, we wait to hear whether a shark cage dive with Gansbaai-based Marine Dynamics is possible. It turns out it won't be, and not because of wild weather: because there are no sharks. With orcas seen in the waters, the great whites have hightailed it – disappearing into the ocean until it's safe to return, lest they or their livers (the organ orcas seem to have developed a taste for) turn into dinner. It seems on the Western Cape, nature will have her way – and so she should.
Stay:
Grootbos Private Nature Reserve
+27 28 384 8008