The brains behind Sweden's iconic Treehotel are lending their expertise to another enticing Swedish hospitality venture: Arctic Bath. Situated in Harads in Swedish Lapland, the project is part hotel, part spa and wellness centre; but what makes it really unique is the fact that the entire facility will float on Lapland's Luleriver.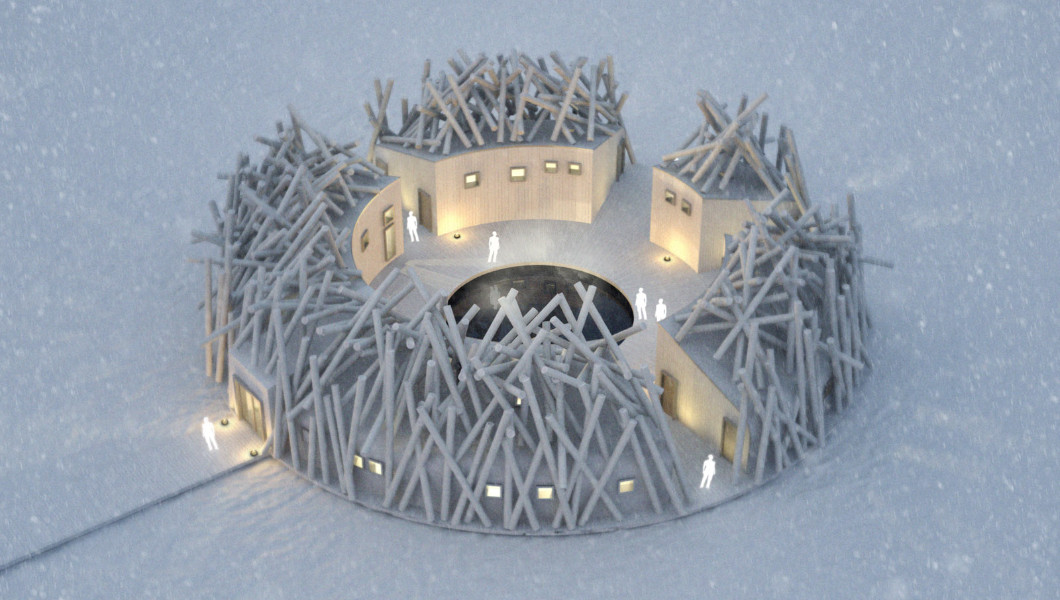 A circular main building made from local timber is inspired by the region's long history of timber floating; built to resemble a jumble of floating logs. At it's core is an open air cold bath maintained at an eye-watering four degrees Celsius, surrounded by rooms that will house a hot bath, saunas, spa treatment room, lounge, bar and restaurant.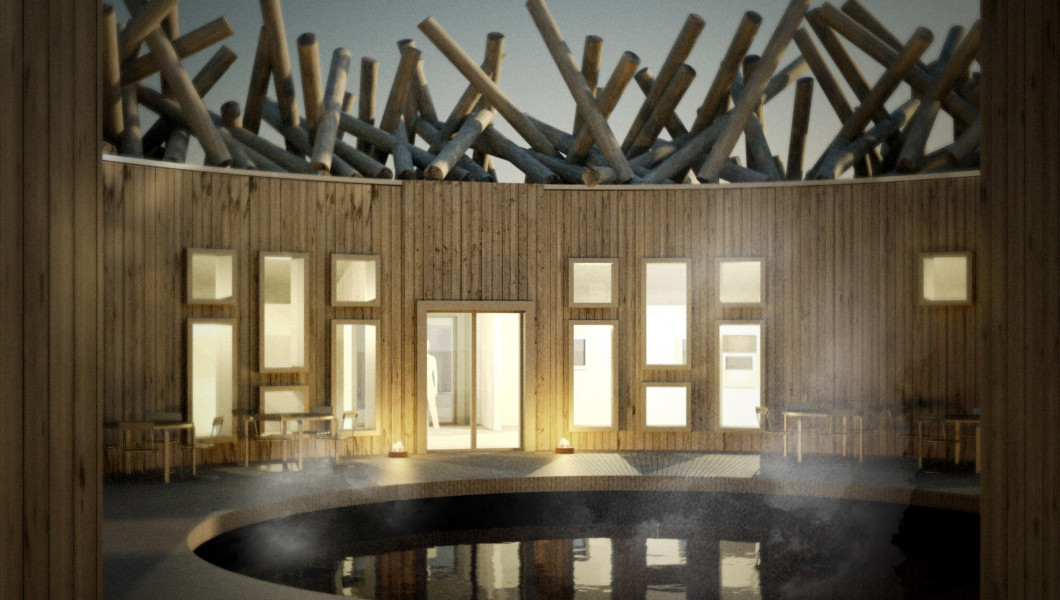 Six separate 25 sqm modular hotel cabins will float alongside the bathhouse during the summer, but in winter the spa and hotel will be frozen into place within the ice. Brave guests looking for the ultimate Swedish hot/cold experience can run from the saunas and plunge into the cold bath year-round, even when the surrounding water is frozen solid. If you can bear the cold for an Arctic night bath, you'll be rewarded with spectacular views of the Northern Lights overhead.