The sandstone rock formations, desert plains and palm-filled valleys of AlUla in northwest Saudi Arabia conceal the relics of long-forgotten civilisations; a rich wealth of cultural sites that whisper stories of the kingdom's ancient past. From the tombs hewn into the rockface at UNESCO World Heritage site Hegra and the looming outline of Elephant Rock, to the 900 mudbrick houses in the abandoned 12th century Old Town, this is the stuff adventure travel dreams are made of.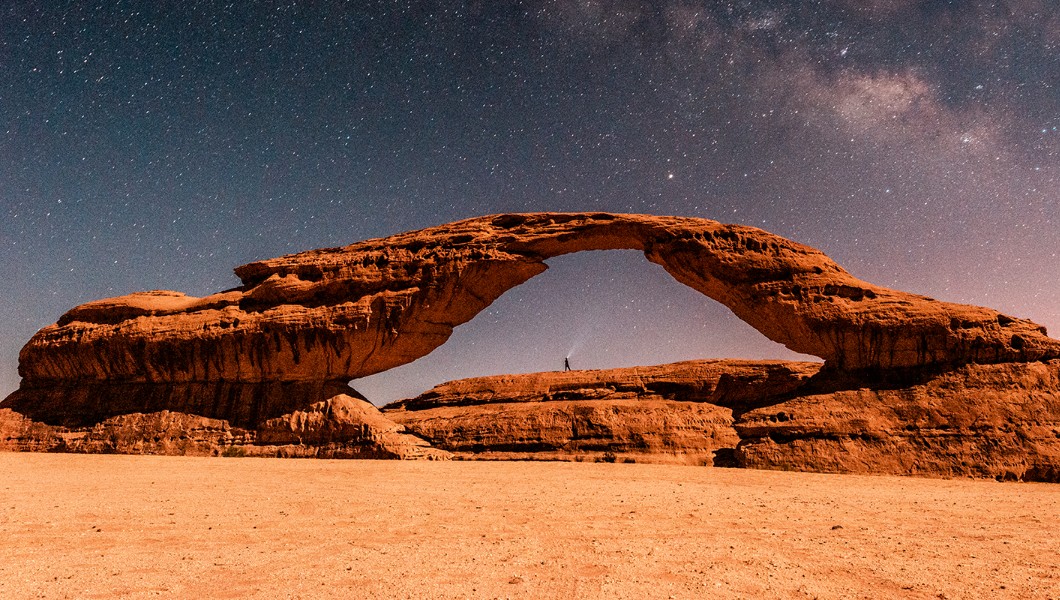 The area was an unknown entity to outsiders until recently, but the formation of the Royal Commission for AlUla in 2017 kick-started a major drive to open up the country to foreign visitors and protect the millennia-old heritage site. Today, AlUla is one of the hottest destinations on the planet, and culture-curious travellers are starting to notice. Thankfully, a collection of new luxury lodges and desert camps are starting to open their doors this year, paving the way for a new generation of Saudi luxury traveller.
Opening this summer, sustainably built Habitas AlUla is situated in a quiet desert valley, 
with 100 villas incorporating traditional crafts and designs – think hand-woven rugs and wall-hangings and lanterns plucked straight from the pages of 1001 Arabian Nights – and tented outdoor lounge areas where guests can soak in the spectacular desert views. Founded on a promise of immersive cultural, social and educational experiences, Habitas offers a calendar of activities that includes open-air film and documentary screenings, yoga and wellbeing sessions and guided walks and discovery excursions.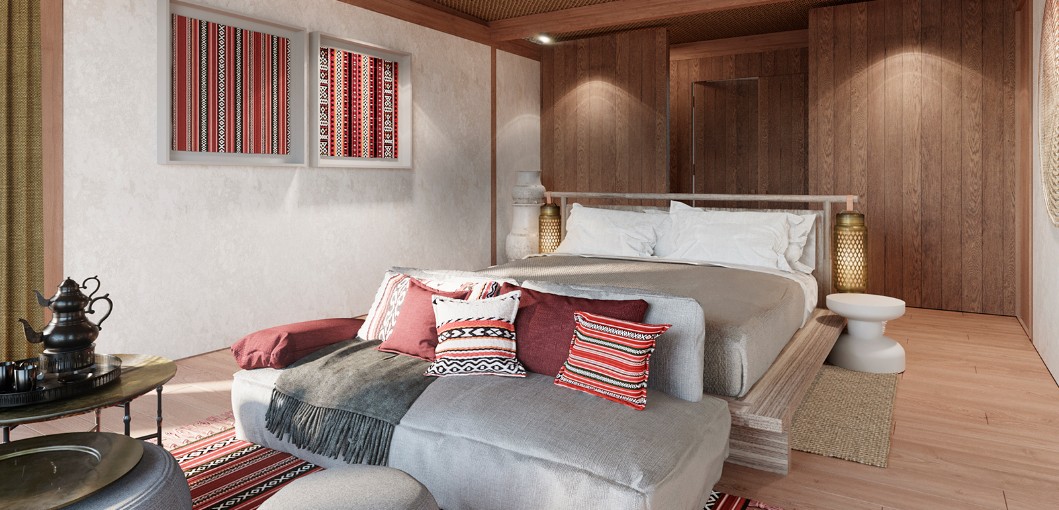 In the autumn, Banyan Tree will take over the new Ashar Resort after the addition of 47 new luxury villas courtesy of French architectural firm AW2, creating a sprawling desert village comprising 82 one-, two- and three-bedroom villas with tented canopies, lantern-lit pathways and open-air firepits. A Banyan Tree Spa with 
a rockpool sandwiched between steep cliffs and two restaurants will complement the experience at this luxurious desert resort, 15 kms from Hegra in the sublime Ashar Valley.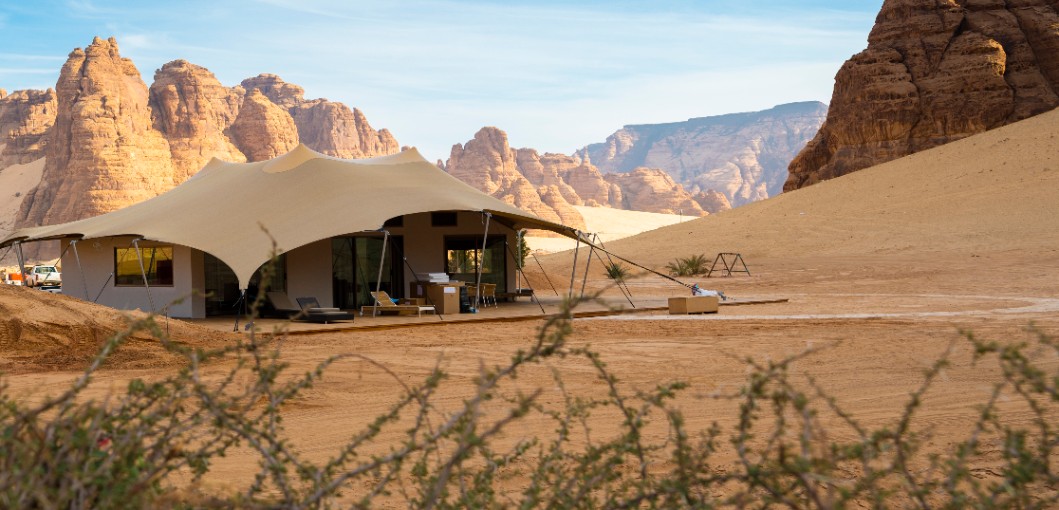 The arrival of these two international brands will complement the existing resorts – Sahary Alula Resort and Shaden Resort – and a new Canyon RV Park opening imminently, where a collection of gleaming airstream trailers provides a quirky alternative option for millennial-minded visitors.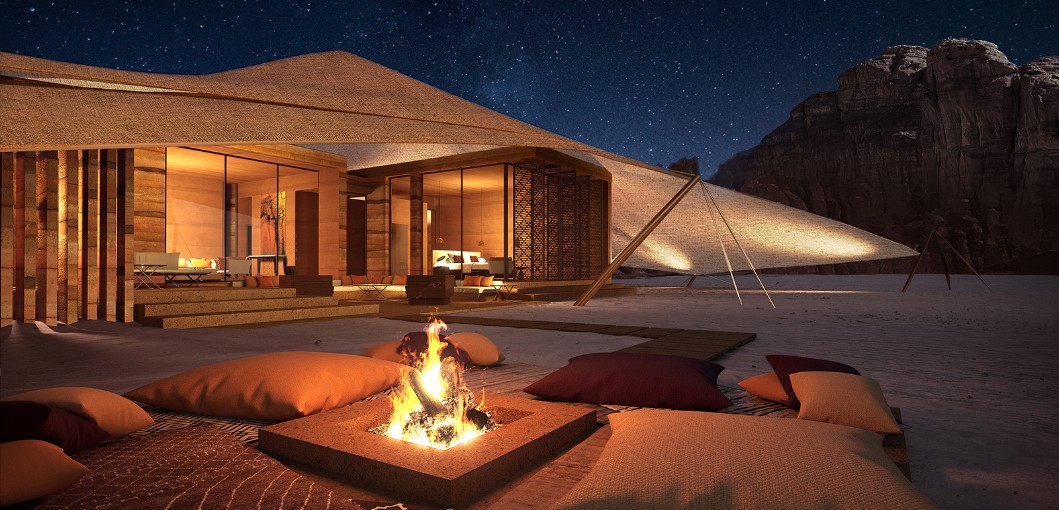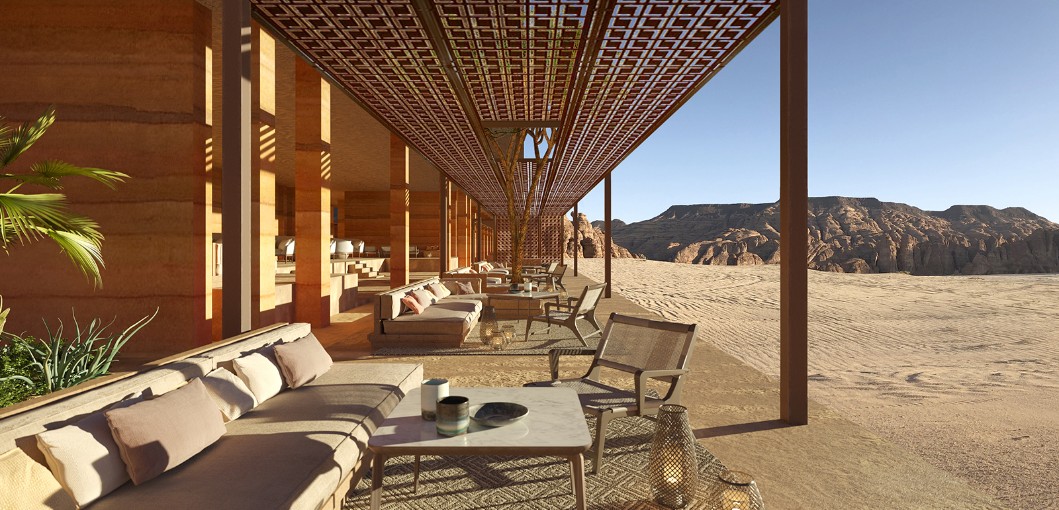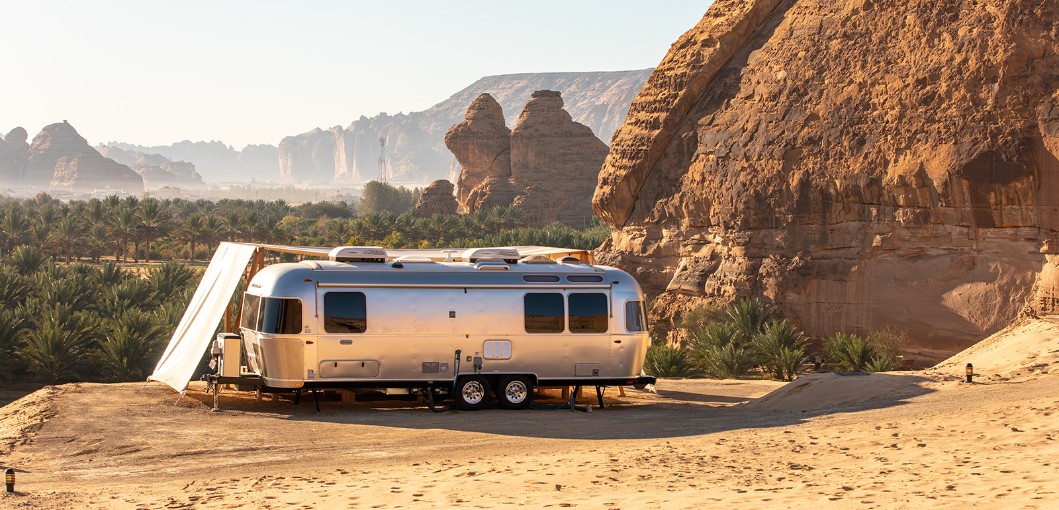 Looking ahead, Aman, the master of minimal, boutique-sized hideaways, is developing a trio of resorts dotted around the 22,500-square kilometre expanse of AlUla, including a tented camp, a ranch style desert resort and a lodge close to the heritage sites, affording guests the opportunity to embark on multi-stop tours of the region.
Finally, inspired by the Nabatean tombs of Hegra, Sharaan by Jean Nouvel will be the central man-made marvel of AlUla when complete in 2024, a spectacular collection of 40 rooms, three villas and 14 pavilions carved into a vertical rockface in the Sharaan Nature Reserve. The Pritzker Prize-winning architect describes the game-changing project as: 
"The coming together of a landscape and history; the history of past civilisations in an extraordinary landscape – the only place to create such a masterpiece."