With 22 one-bedroom tented retreats (and one two-bed lodge) scattered across the jungle on the steep banks of the Wos River, Capella Ubud is designed to capture the spirit of early 19th century explorers.
Just as architect Bill Bensley had to overcome geographical challenges to turn the project into a reality (not a single tree was cut down) the Capella team have had to overcome hurdles when applying the finishing touches.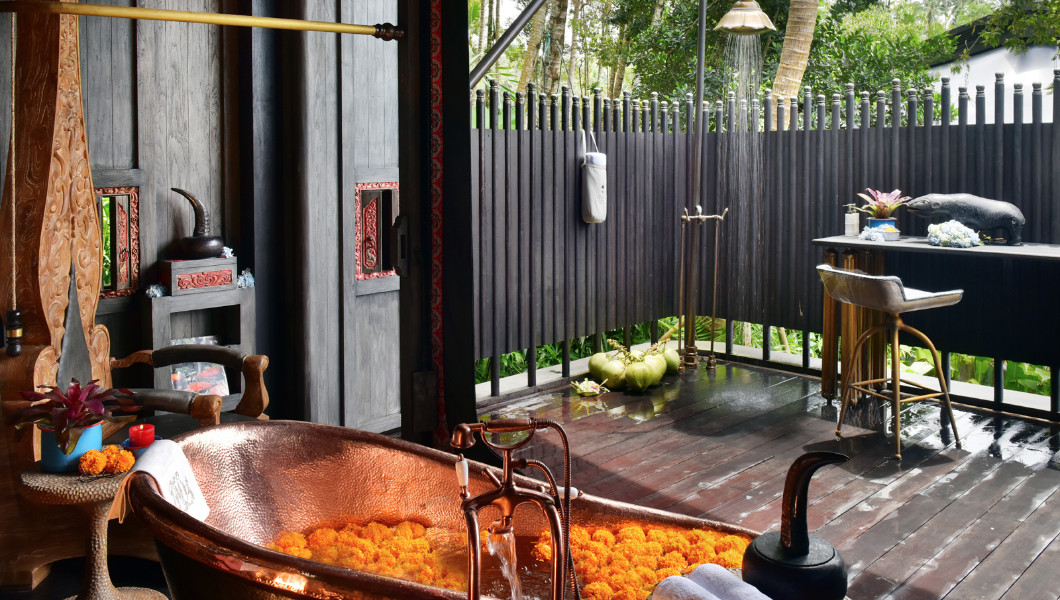 Steep terrain and narrow walkways make it difficult to deliver room service in a conventional way, but a solution was found by observing local customs. When the resort opens on June 29, Personal Assistants equipped with everything they need to create a first class meal will deliver meals via stacked tiffin boxes carried in a backpack, which will be unloaded and presented in the comfort of the 173-sqm tents or one of the two terraces in each retreat.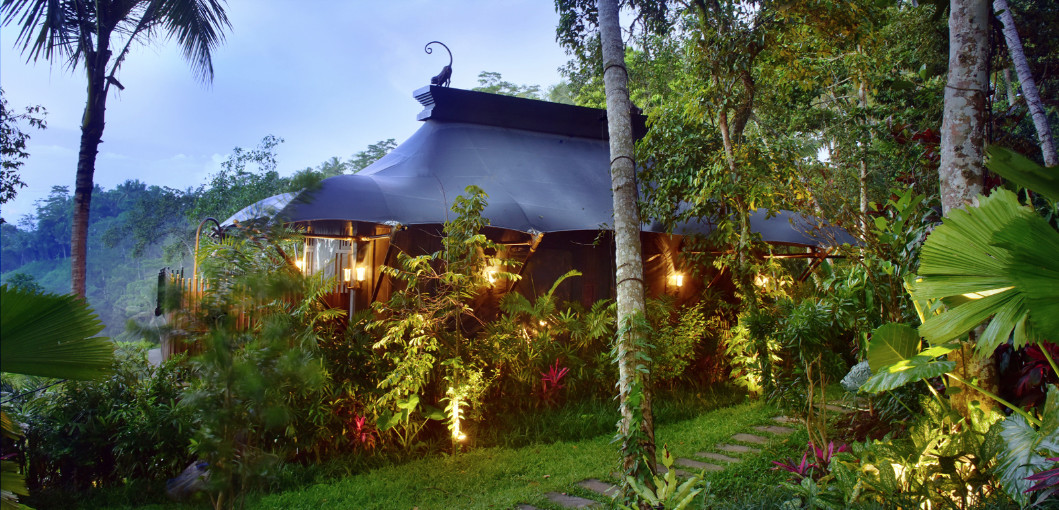 Likewise, the unpredictable climate of the jungle setting has been brought to heel. On arrival, guests are presented with duffel bags packed with everything they need: mosquito spray, SPF cream, torch and refreshing face spray, plus a poncho, in case they're caught out in a sudden downpour.
Villas come with a pair of walking poles, so guests can navigate the landscape if they can bring themselves to leave the comfort of their private oversized salt water Jacuzzis.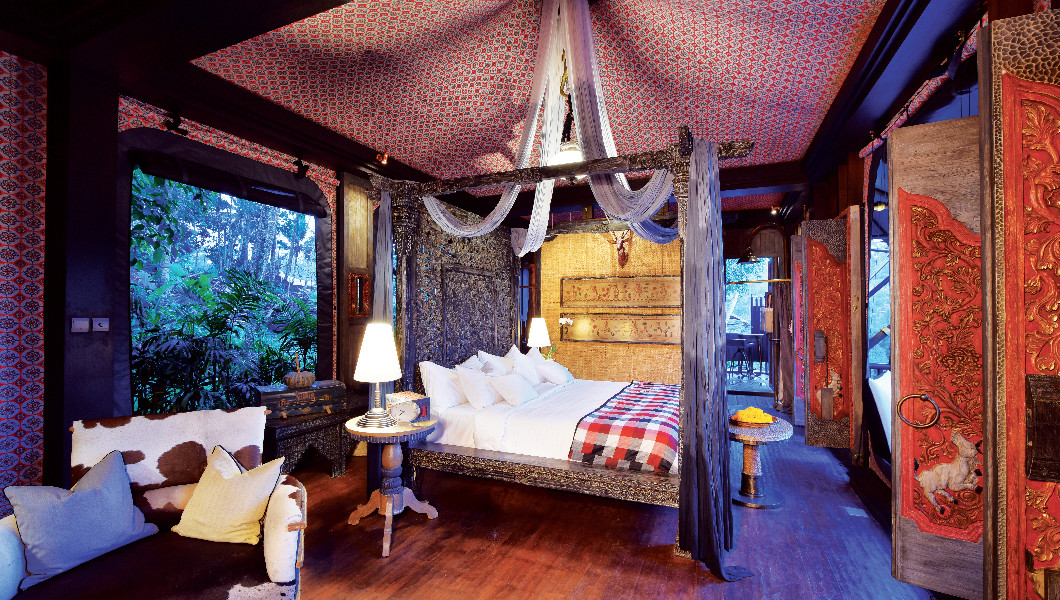 Tents are divided into river, rice terrace, rainforest or valley views, and despite the 1800s inspired rustic interiors – complete with local art and antiques – each comes with all the modern conveniences you would expect of a luxury resort, including the use a complimentary smartphone.