If there was a hotel suite rule book, it would have been torn up and thrown off the rooftop of V Hotel Dubai. Like confetti. The journey here can be undertaken by land, sea or air: via Dubai's superhighway, along the Dubai Water Canal or even by helicopter with Al Habtoor City's private helipad. And that's part of V Hotel's pulling power... That it's part of Al Habtoor City Hotel Collection and like a 'destination within a destination', with its own transport arteries, so to speak.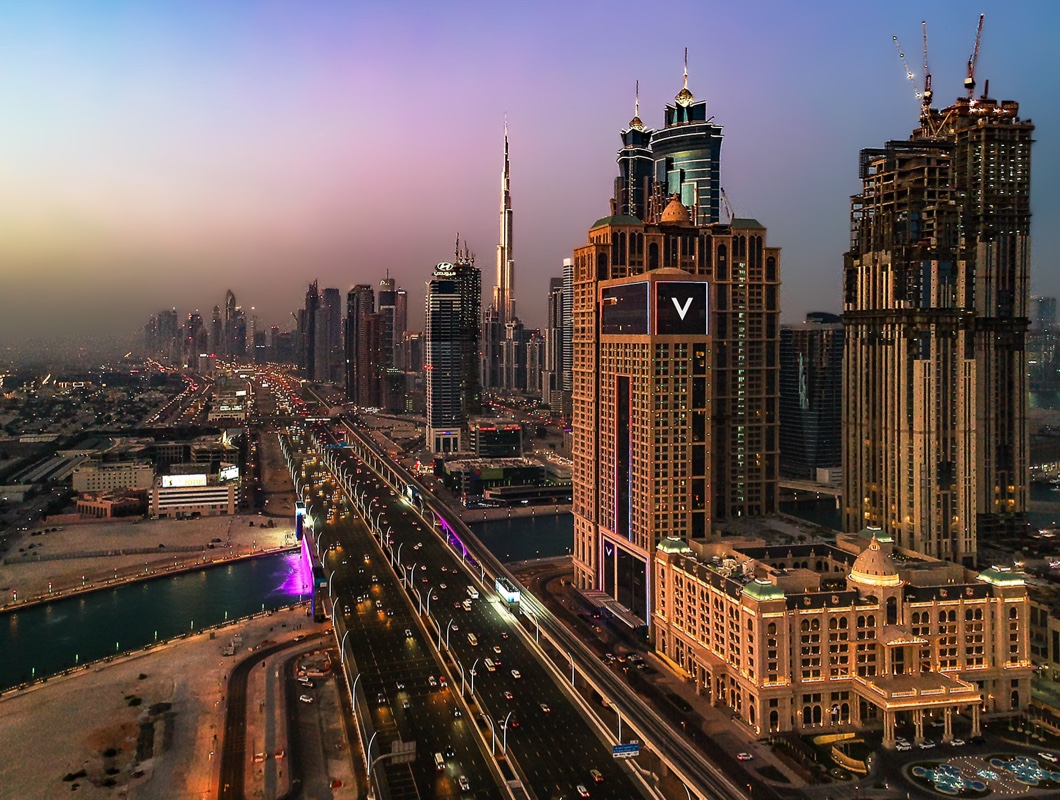 One's arrival at V Hotel is when things take a turn for the vertical. Soaring above Sheikh Zayed Road, an unmissable 'V' symbol is affixed to the outside of the urban edifice, hemmed in by the Dubai Water Canal and the city itself.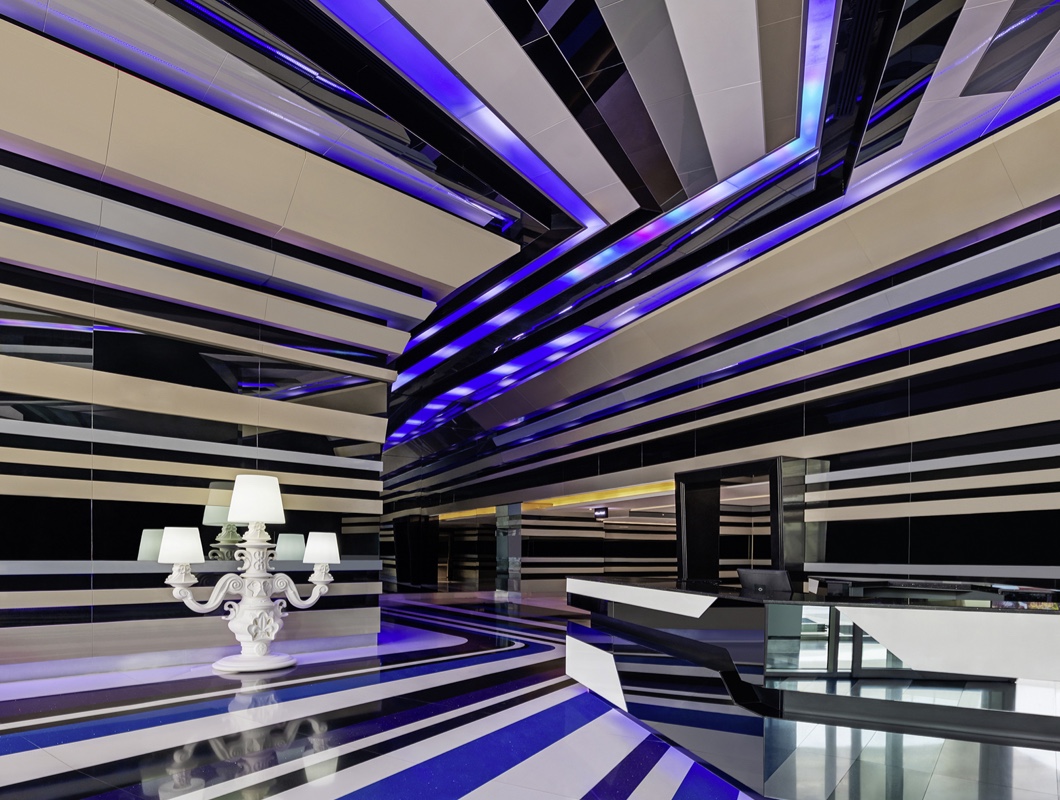 The check-in process takes place closer to that gigantic letter than it does to the ground, on the 30th floor adjacent to the cosy V Lounge – perfect for mingling before dinner, or even a show. After all, the hotel is intrinsically linked to La Perle DXB, an acrobatic, aquatic extravaganza and the region's first permanent performance in the vein of an iconic Las Vegas show. In my case, it provided the perfect vantage point for a moment of refreshment and reflection before encountering the Valor Suite for the first time.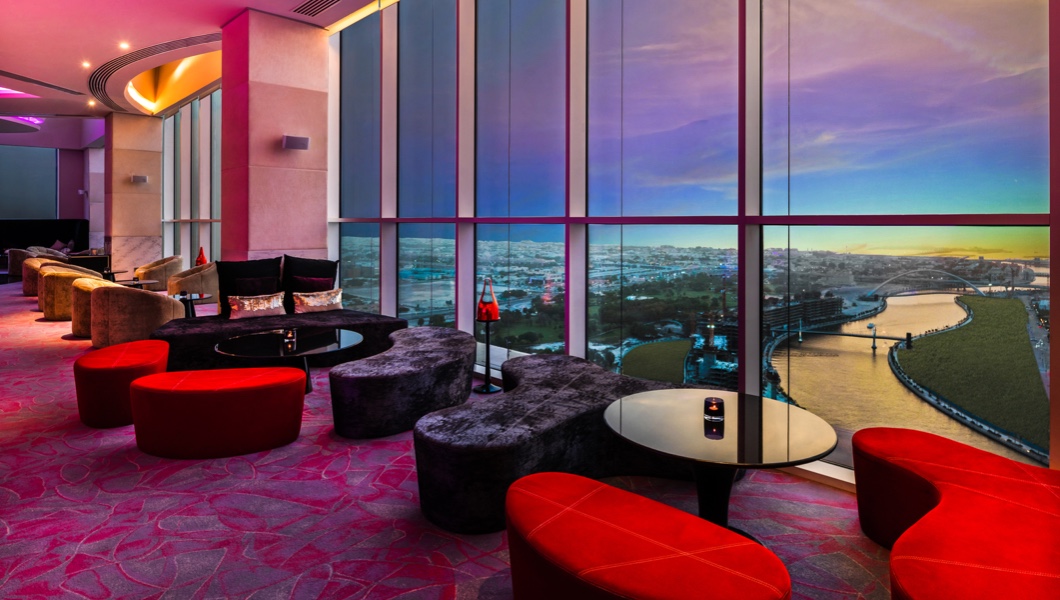 Plunging back down from level 30 to 13, the suite is accessed at the end of a long, dark corridor, stylised with a pulsating electric emblem underfoot. Breaking the 'this room has been sanitised' seal is akin to opening a birthday gift, with a sticker affixed to the large black double door as indicator you're stepping into a safe space. And what a space it is. The expansive corner suite is bathed in light from two huge banks of windows, facing the canal and coast to the northeast and the V Deck pool and Habtoor Palace gardens to the southeast.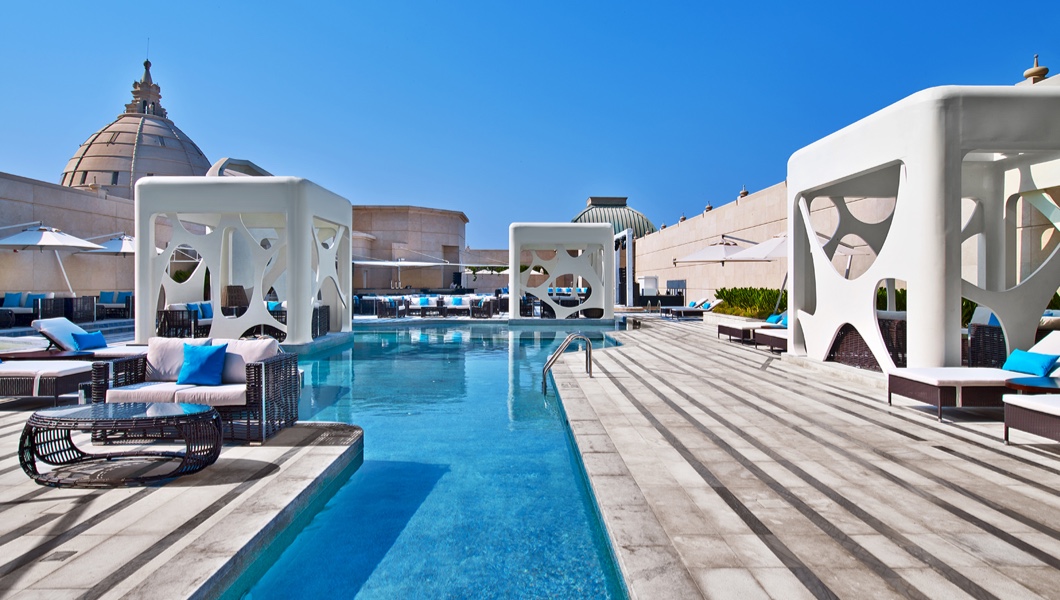 When the automated curtains are drawn back, the gleaming white fixtures and floor-to-ceiling mirrored closet spaces give a sense of scale to an already large space – larger than your average one-bedroom apartment. But without the bedroom. That's where the rulebook's been torn up… The aforementioned circular bed, which is large enough to host a heavyweight sumo wrestling tournament, sits adjacent to an equally capacious lounge space, with no separating wall.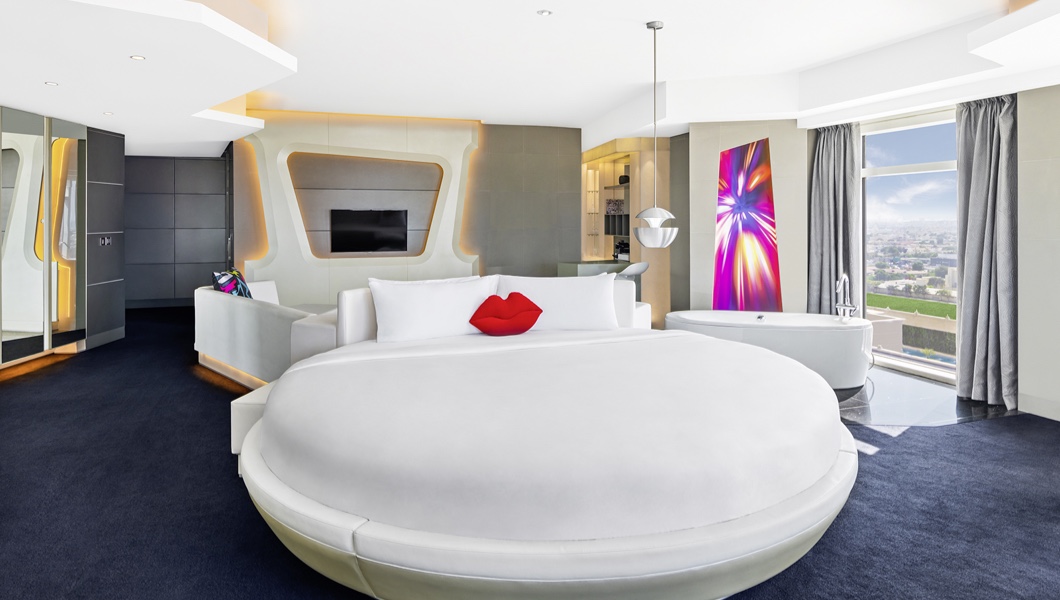 So, yes, it's a studio. But not like you've ever seen before. Let's start with the views: whether you soak up some suds in the floating bathtub or swing a cat in the huge shower-stroke-wet room, you're served up a unique scene that only Dubai can quite manage to achieve. Picture the trundling Dubai Metro, meandering Dubai Water Canal, ever-present construction works and the glimmer of the Gulf's waters up towards the horizon, all fading in the twilight, supplanted by the city's twinkling night lights.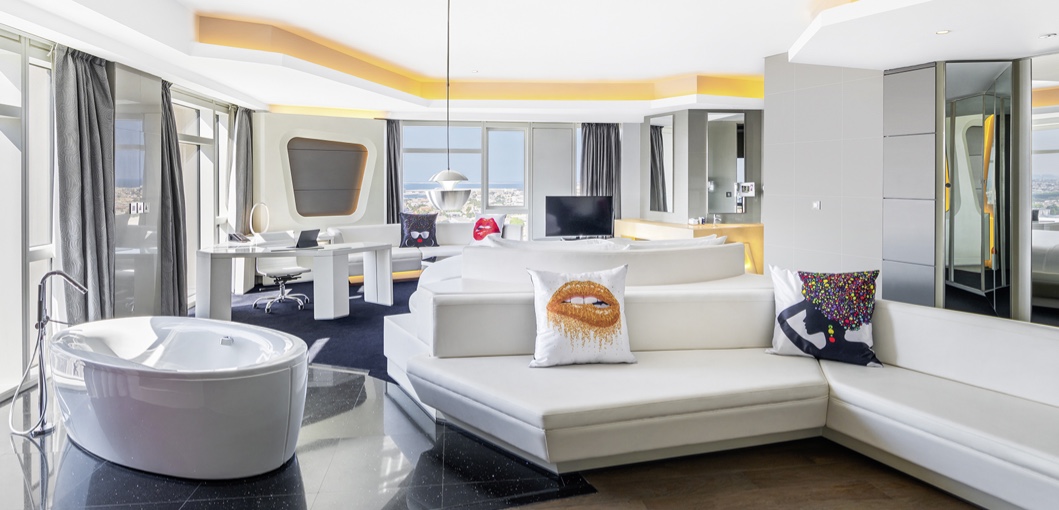 Between bath and shower you have that bed, which may well be facing one of two large TVs, but is more likely to mesmerise with the coastal vista. Even the bathroom is open plan. Any discreet duties can be performed behind closed doors, but the wet area infiltrates the main area, with a corner sink, stocked with a sufficient supply of Crabtree & Evelyn amenities, shaving kits, toothbrushes and the works. By the time you've reached the interior wash basin, you should have collected the 'V' emblazoned bathrobe, nestled behind the gigantic mirror wall of cupboards, along with your fluffy white slippers for extra cosiness.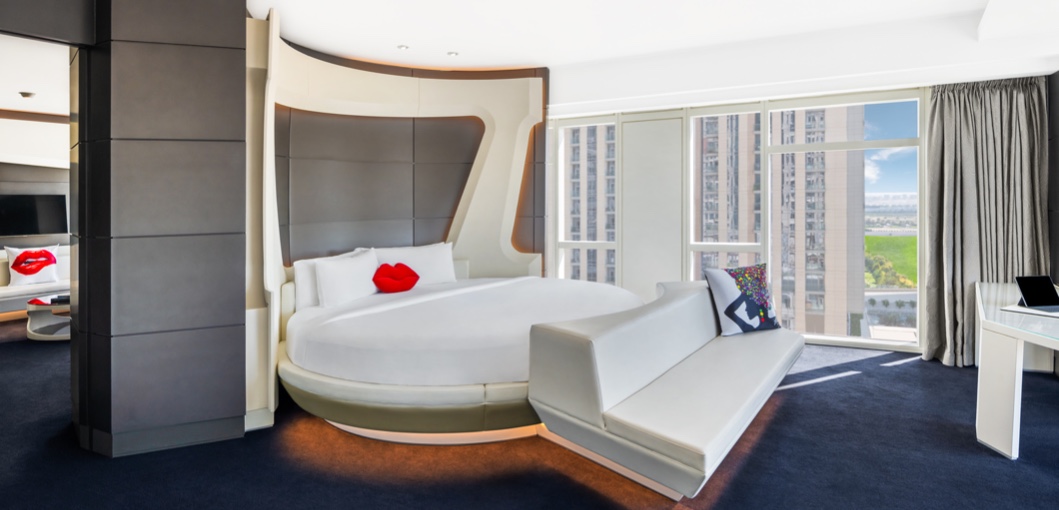 Most hotel suites seem clear in their purpose. Some are geared to the savvy business traveller, while others offer respite for loved-up couples, etc. But the Valor Suite is undeniably multifaceted. It's work, rest, play – or a little of all three. From bar to desk, you can feasibly entertain a swath of guests after 'entertaining' your daily work calls. You'll only be tempted by the desk if you need a power source, or you want the dreamy window-side views, otherwise you'd feasibly be curled up on the sofa, which sweeps around the circular coffee table, facing TV number two – a nice bit of symmetry, mirroring the bedroom side of the suite.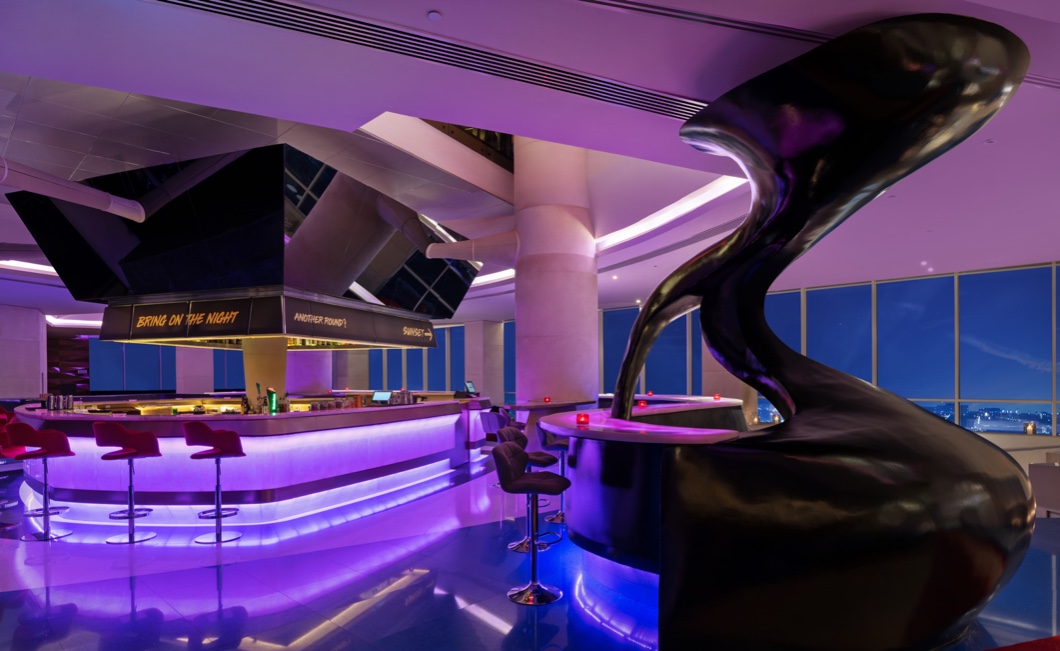 Donning the table is a fruit bowl that would be ample for a pre-Covid Dubai brunch – not that anyone's there for their five-per-day quota – with each piece of fruit mirroring the quirky and colourful cushion collection. This is the pop-punk factor, with Rolling Stones strawberry-red lips, sunglasses-wearing pugs and Marilyn Monroe-style silhouette shapes. It's one of a few pops of colour that offsets a largely monochrome space – including a technicolour accent wall with its own accenting light switch.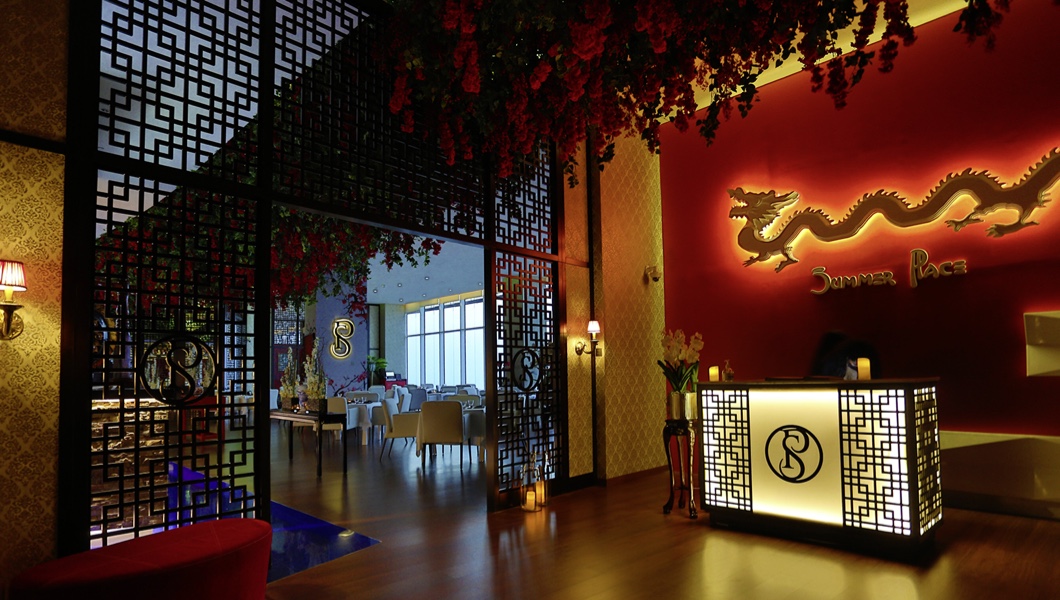 Is anything missing? Do you need some ice, or perhaps you'd like to outsource your bubble bath duties? The V Hotel concierge staff has a SWAT team-esque response time to assist with any practical, or whimsical, requests. You'll certainly be dialling room service for the must-try in-room breakfast, which arrives with its own table, unless you prefer to chill on the sofa – or don't mind a few toast crumbs ending up in the bed.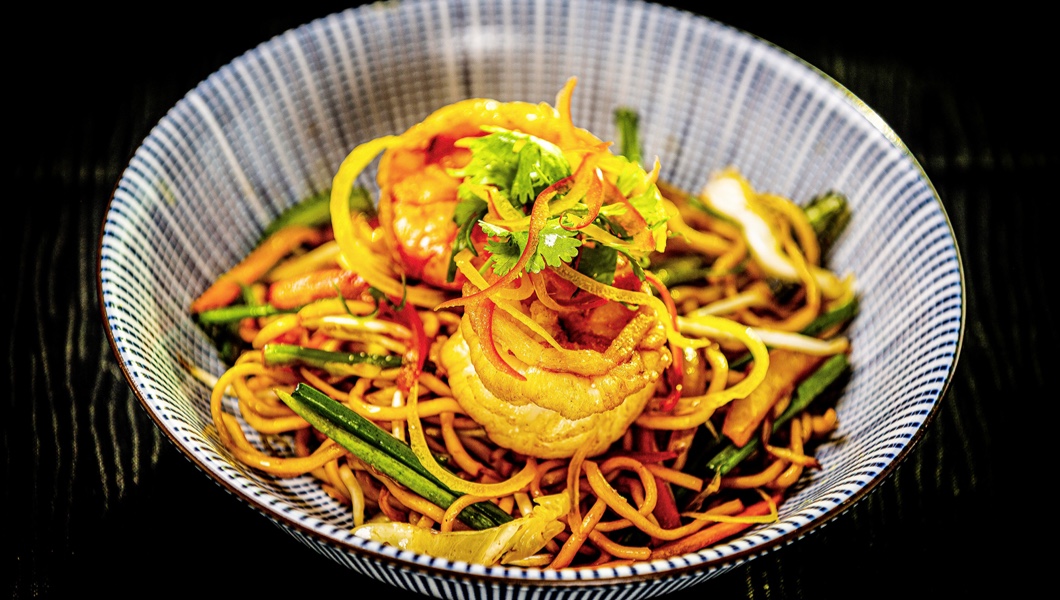 You'll clearly want to make the most of the V Deck for a cooling splash in the pool and perhaps a spot of shisha, but other dining options are abundant. The sensational Japanese restaurant Gonpachi is a must-visit, along with a number of other restaurants on Al Habtoor City Boulevard, but for other Asian flavours, Summer Place is positioned on the 31st floor, with a Chinese modern dining menu of Peking duck, homemade dim sum, Szechuan chicken and much more. The range of light mocktails are delicately made and the ingredients pack in huge amounts of flavour. Grab a window table to get a higher angle of the hotel's impressive views.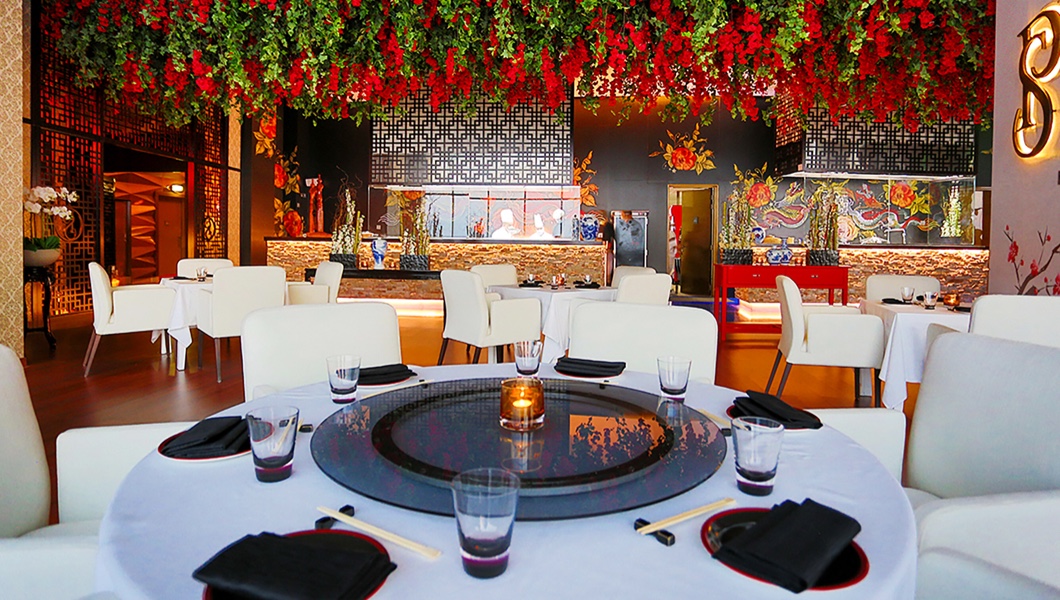 Then, it's back to the suite to unwind. Discretion is the better part of valour, so the saying goes. And here you have utmost privacy with a zesty and refreshing five-star stay. It makes sense that the suite has the passing resemblance of a space shuttle interior – the experience is out of this world.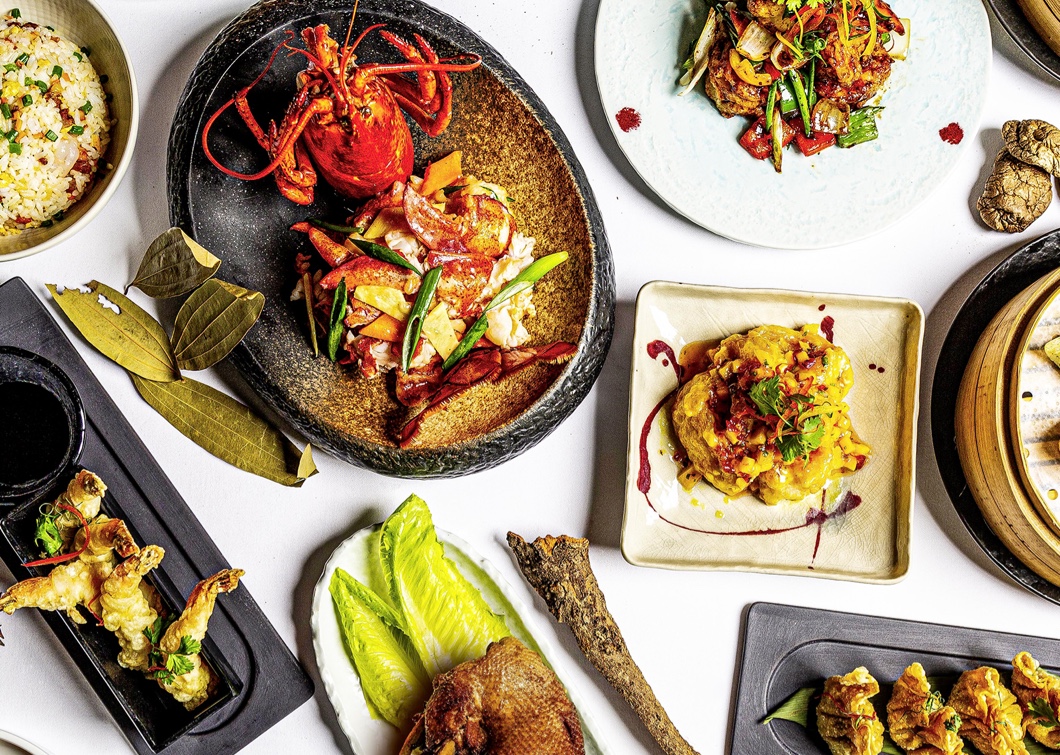 Stay:
What: Valor Suite
Where: V Hotel Dubai, Curio Collection by Hilton
TEL: +971 4436 6666