Driving around Dubai, lost, in a car worth upwards of Dhs1.9 million turns out to be less of an adventure than perhaps once thought. I know I'm safe, I have a high-tech navigation system, full tank of petrol, walkie-talkie and exceedingly comfy leather seats, but the accompanying sense of responsibility to return my vehicle safely home is increasingly overwhelming.
The pickle I find myself in follows a leisurely drive from Emirates Hills to the Dubai Frame, for an exclusive test-drive of Rolls-Royce's all-new Ghost. As I follow a fleet ferrying fellow journalists north on Sheikh Zayed Road, 
I inadvertently lose the convoy somewhere around Trade Centre Roundabout, and find myself weaving my 5.5-metre metal frame through the increasingly small side roads of Oud Metha, 
as the Frame disappears in the distance.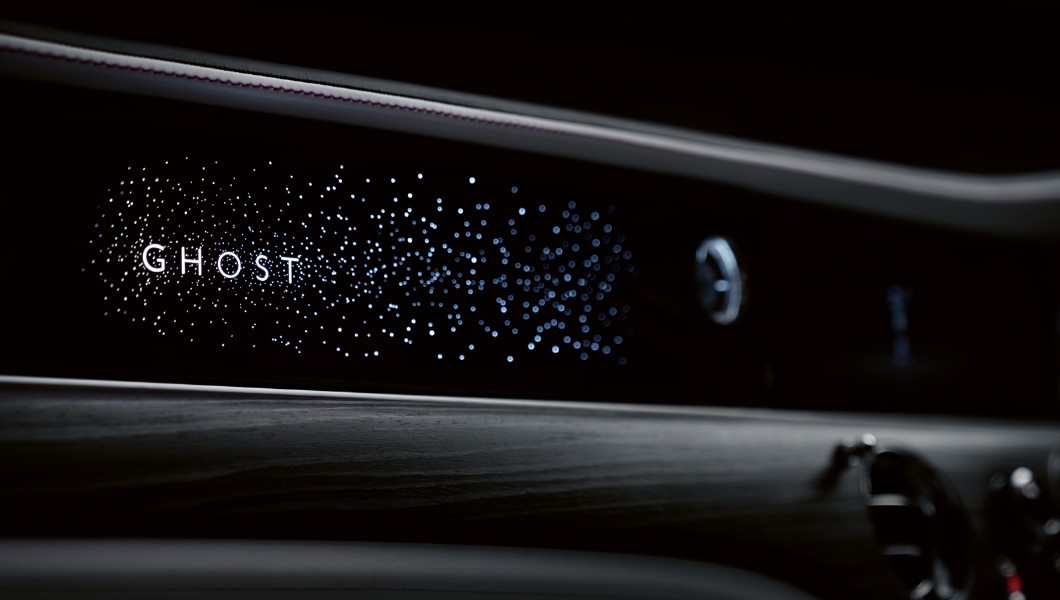 I do, of course, eventually reunite with my Rolls-Royce family (to audible sighs of relief from all) and the Ghost survived unscathed − my ego 
a little less so. And I suppose it does have to be 
said, that if you are going to brave the corybantic roads of Dubai, one must be grateful it is done in a Rolls-Royce.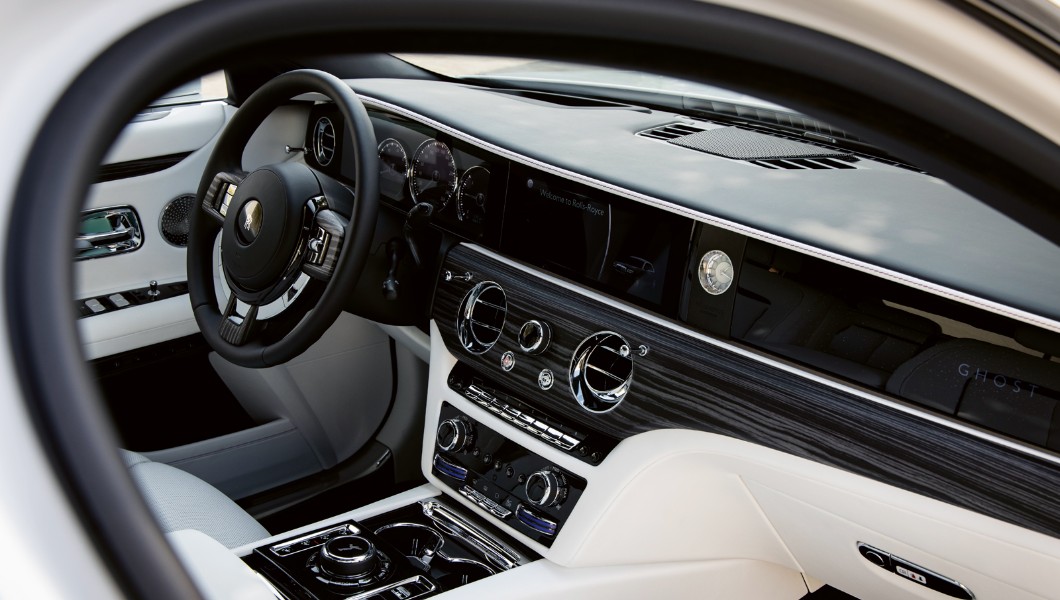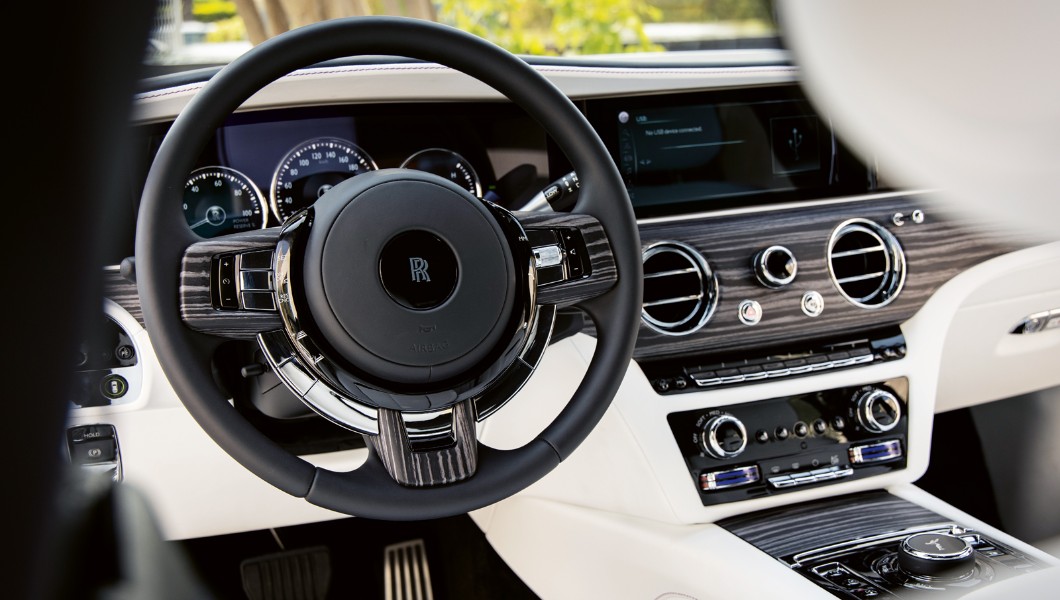 And so, the Rolls in question is the new Ghost – touted as 'the purest expression of Rolls-Royce' yet. The original Ghost debuted in 2009 in response to a whole new generation of clients, both in age and attitude, who were asking for a slightly smaller, less ostentations means to own a Rolls-Royce, Torsten Müller-Ötvös, the brand's CEO, explains during a live link to their Goodwood headquarters in the UK. At the time, the success of the product fulfilled Rolls-Royce's most ambitious expectations and, over its 10-year lifespan, has seen the Ghost become the most successful model in the marque's 116-year history.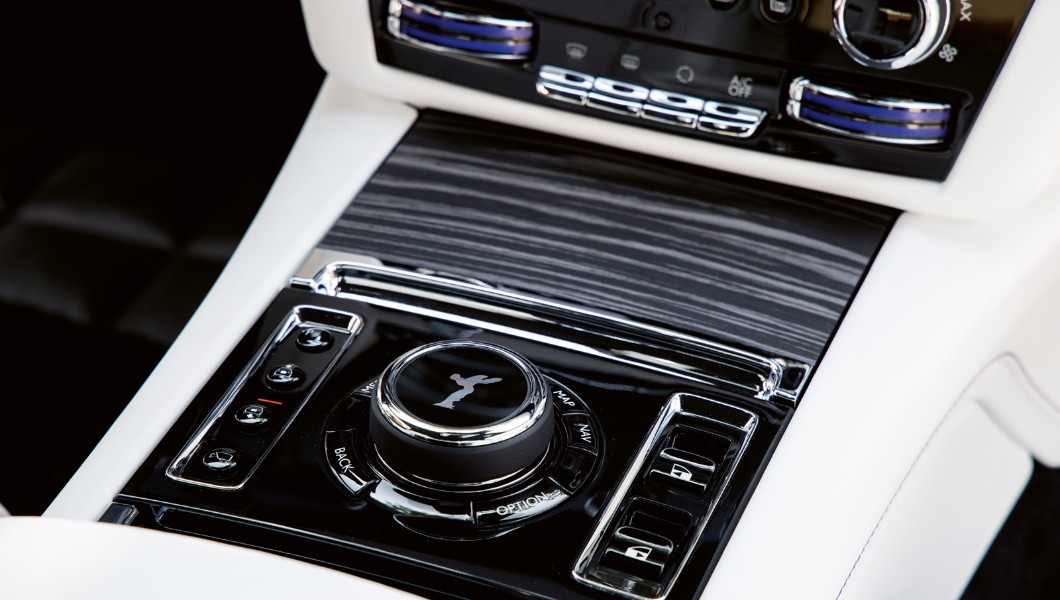 Going on to explain the thinking behind the Ghost's reinvention, Torsten explains: "We wanted to create a new product that would resonate with our Ghost clients for the next 10 years, and in doing so we had to listen carefully to their demands to create a completely new motor car for a unique group of Rolls-Royce's clients. These business leaders and entrepreneurs demand more of their Ghost than ever and they require a new type of super-luxury saloon that is dynamic, serenely comfortable and perfect in its minimalism. Ghost is this product."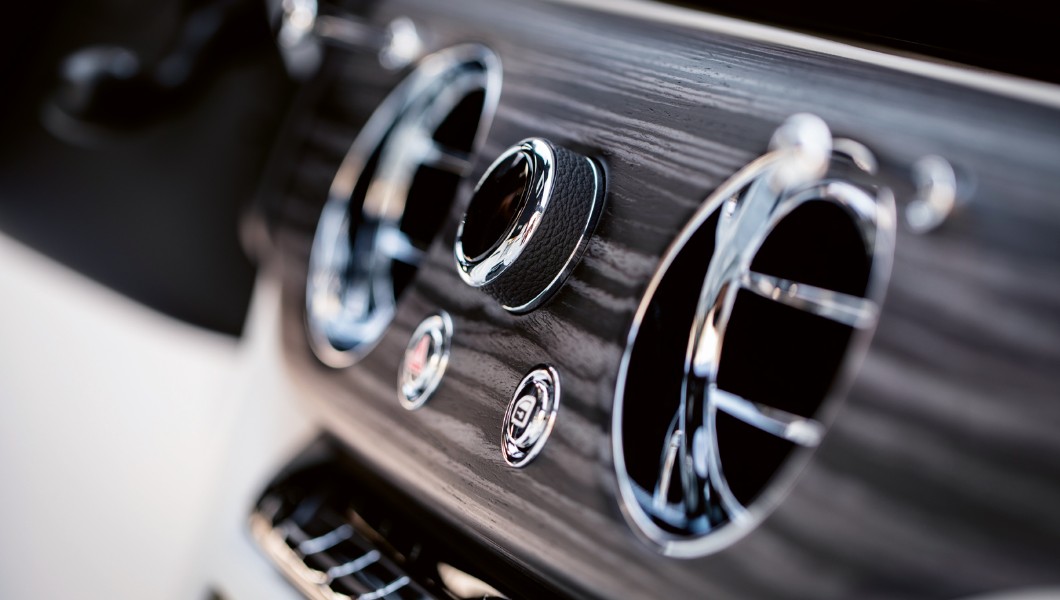 Carrying over just the Spirit of Ecstasy and the umbrellas from the original Goodwood Ghost, 
this new model has literally been designed, crafted and engineered from the ground up. "The result is the most technologically advanced Rolls-Royce yet, adds Torsten. "It distils the pillars of our brand into a beautiful, minimalist, yet highly complex product that is perfectly in harmony with our Ghost clients' needs and perfectly in tune with the times."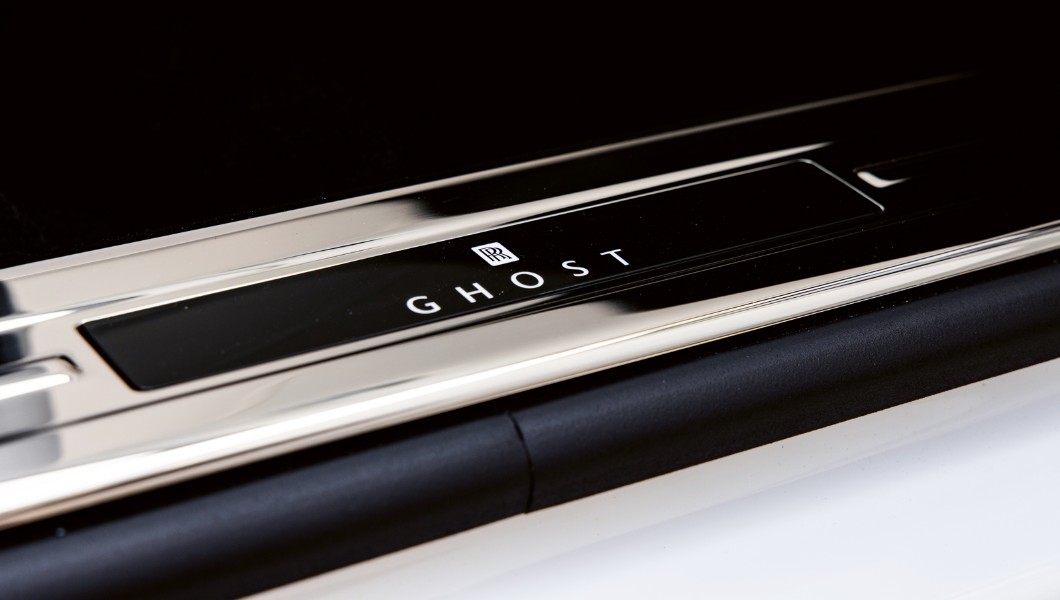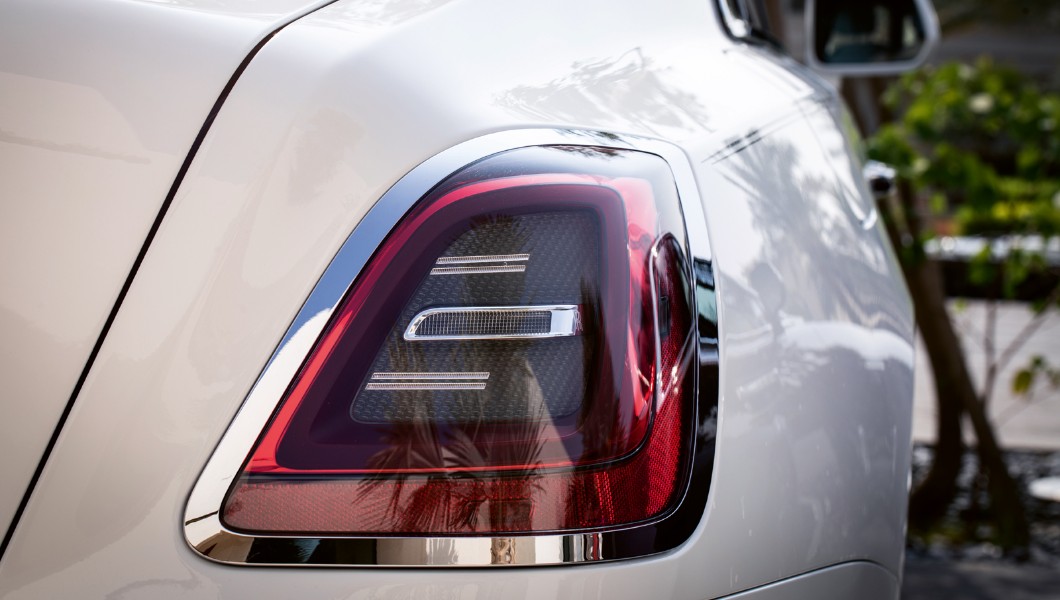 So, what does this distilled invention look and feel like? With the design team tracking an emerging movement that came to define Ghost's aesthetic treatment, it spoke of a shifting attitude among Ghost clients in the way success is expressed. Coining a 'Post Opulence' terminology, it is characterised by reduction and substance – 
a move away from frivolity, superficial treatments and overt luxury, replaced instead with refined and nuanced necessity. The new Ghost is simplified and unfussy, having been stripped of any frippery and adhering to a 'less is better' mantra.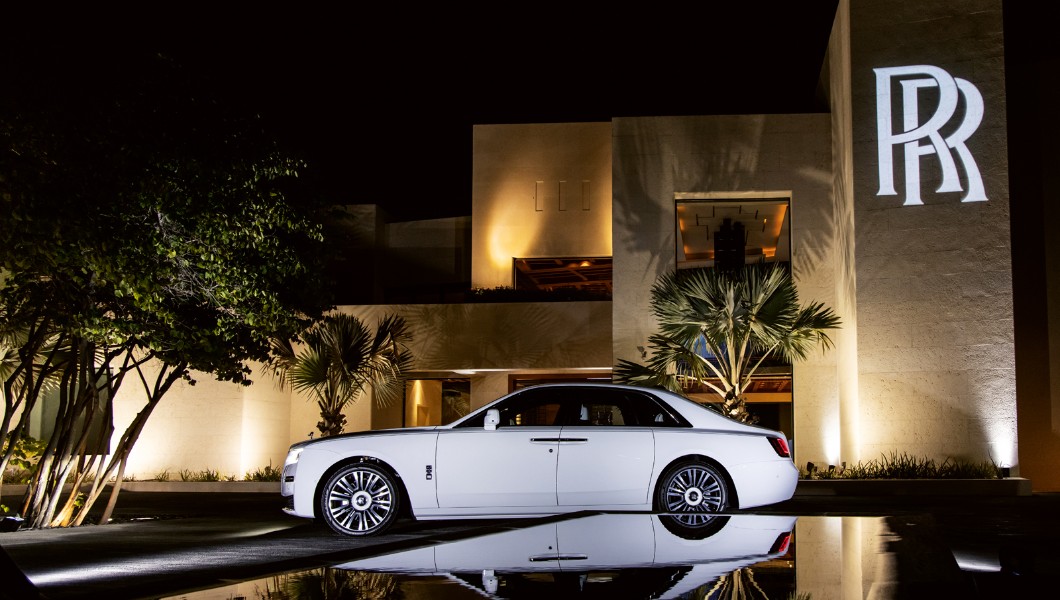 The design team were given carte blanche to freely create the new Ghost without constraint. To start, the Ghost's overall length has grown by 89mm, to a total length of 5,546mm, while its width has added 30mm, taking it to 1,978mm. The larger size allowed for changes to the double-skinned bulkhead and floor structure packaging, resulting in an all-wheel drivetrain, all-wheel steering and completely redesigned Planar Suspension System, further adding to the marque's hallmark Magic Carpet Ride. The car's outer body is also now rendered as one clean, flowing expansive piece of aluminium (created by four craftsmen who hand weld the body together) that now lets your eye run from the front to the rear of the car uninterrupted by ungainly body seams.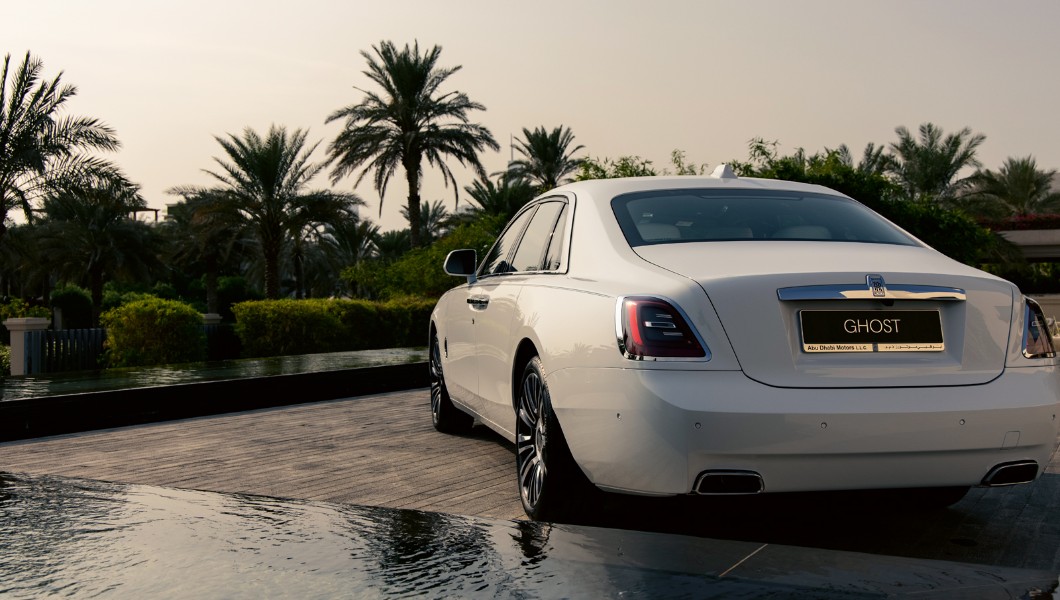 With client feedback requesting near-instant torque and near-silent running, Rolls-Royce further developed the 6.75-litre twin-turbocharged V12 petrol engine, creating a bespoke Ghost engine map to ensure ample performance, now delivering 563bhp/420kW and 850Nm/627lb ft of torque to the all-wheel steer, all-wheel drivetrain.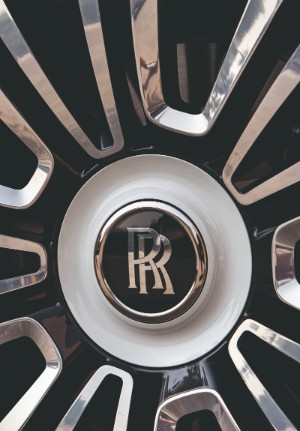 Already known for its self-closing 'effortless' doors since the very first Goodwood Phantom debuted in 2003, the Rolls-Royce designers further developed this hallmark technology for the new Ghost and now, for the first time, clients can also open the doors with power assistance.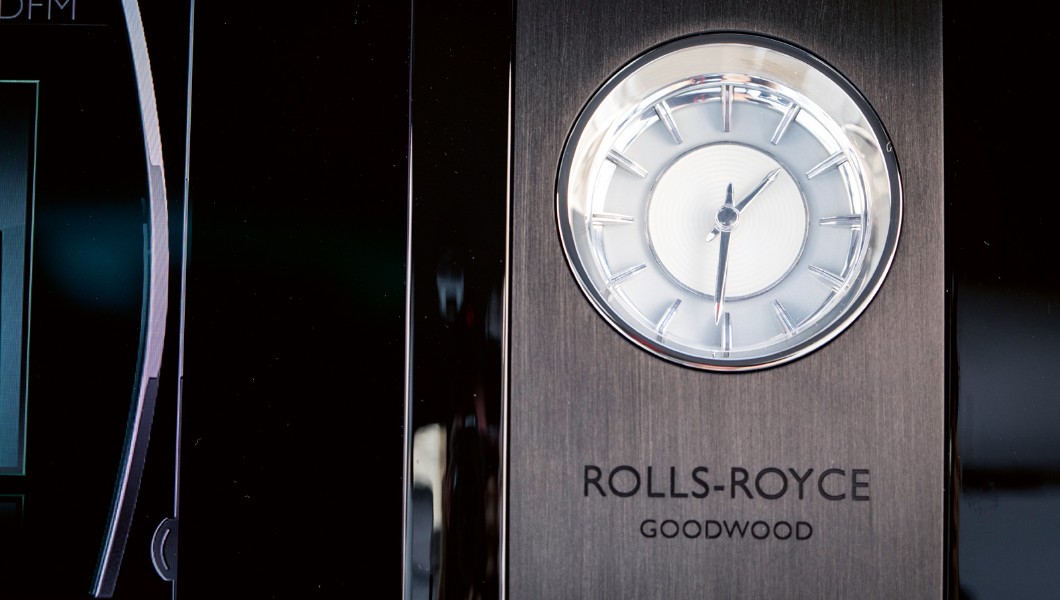 As the most technologically-advanced Rolls-Royce ever produced, there are myriad additions to existing technologies. For example, inside, 
the cabin benefits from a new Micro Environment Purification System, which can detect ambient air quality, automatically switching fresh air intakes to Recirculation Mode if unacceptable levels of airborne contaminants are present. There are new LED and laser headlights with more than 600m of illuminated range; a four-camera system with multiple views; active cruise control; collision, cross-traffic and lane-change warning; an industry-leading 7x3 high-resolution head-up display; Wi-Fi hotspot; self-park, and the very latest navigation and entertainment systems.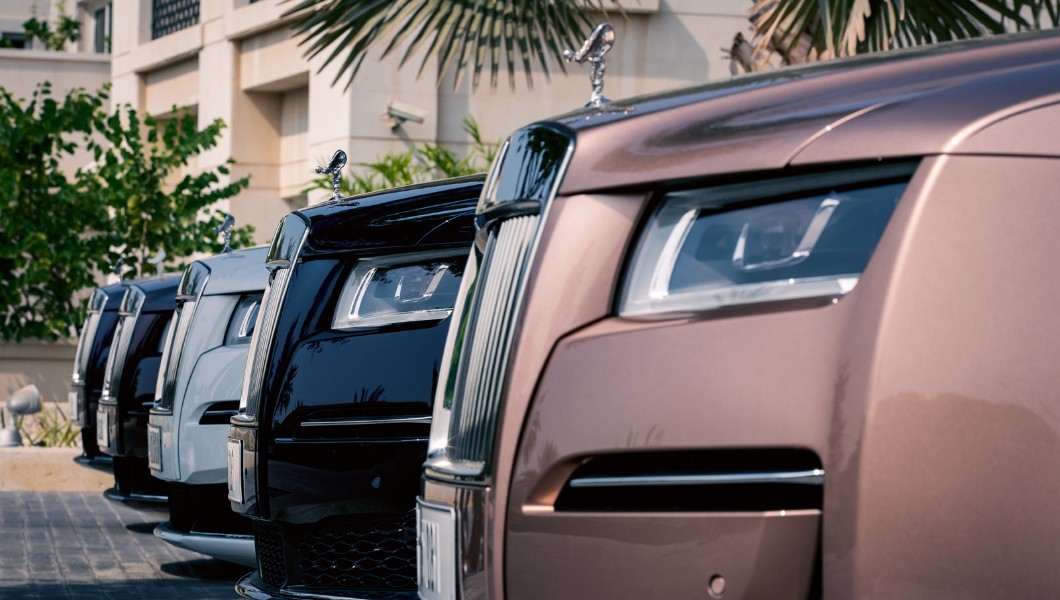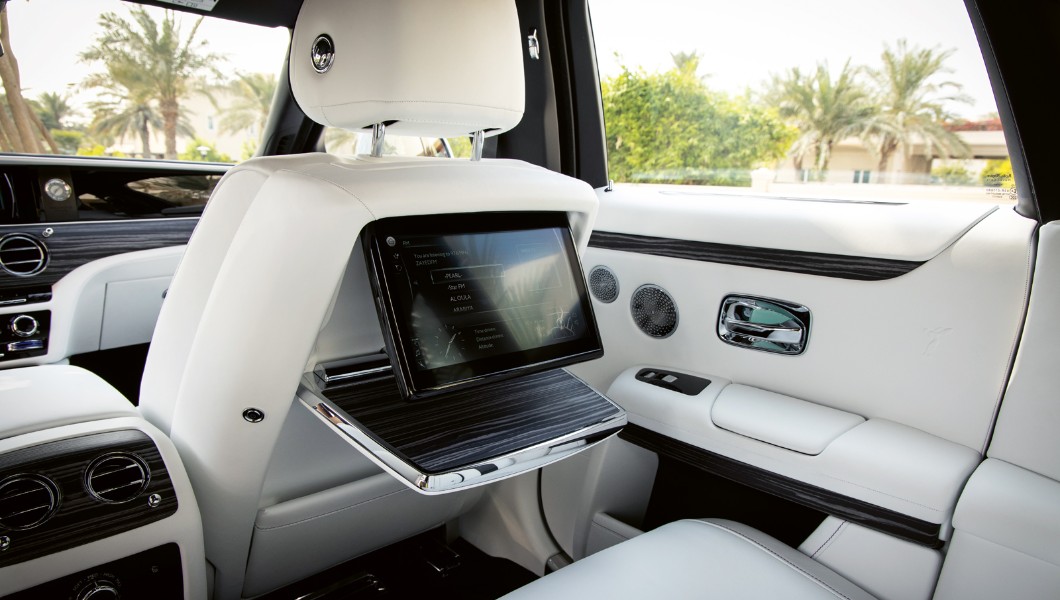 Design-wise, the exterior of the new Ghost pursues a more minimalist aesthetic – certainly not sterile, but confident in its purity and underpinned by great substance. The car is framed by sharp bow lines that intersect with an angular light signature, and it has been given its own ethereal front-end character, by way of 20 LED lights underneath the top of the radiator grille that subtly illuminate the veins. Along with its more fluid body structure, the front of the Ghost sees, for the first time, the Spirit of Ecstasy standing within her own 'lake' of bonnet.
Inside, the aesthetic pursues the same minimalist principles to create a more relaxing refuge that celebrates the material substance and maximises the impact of a client's bespoke colourway. 
The materials – leather, wood and metals – have been left unembellished, allowing for simplicity in design and scrutiny from the marque's clients; no stitch, line, panel or pore goes unnoticed. In fact, 
so detailed is the overall design of the new Ghost, that the acoustic engineers even created a 'formula for serenity', with a singular, subtle in-suite note – a 'whisper' – to better harmonise the new Ghost's overall acoustic ambience. No stone left unturned.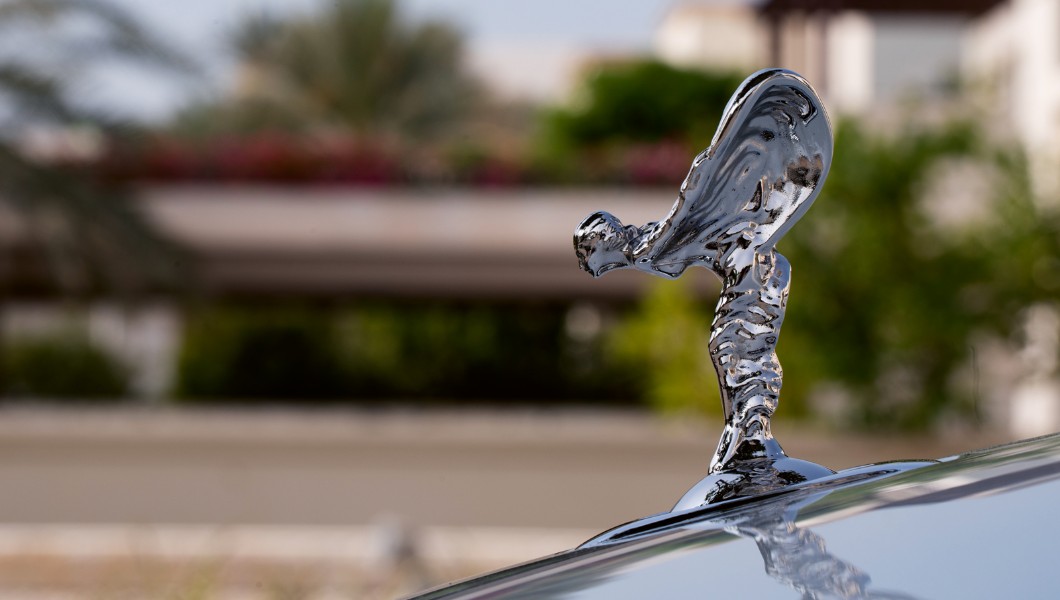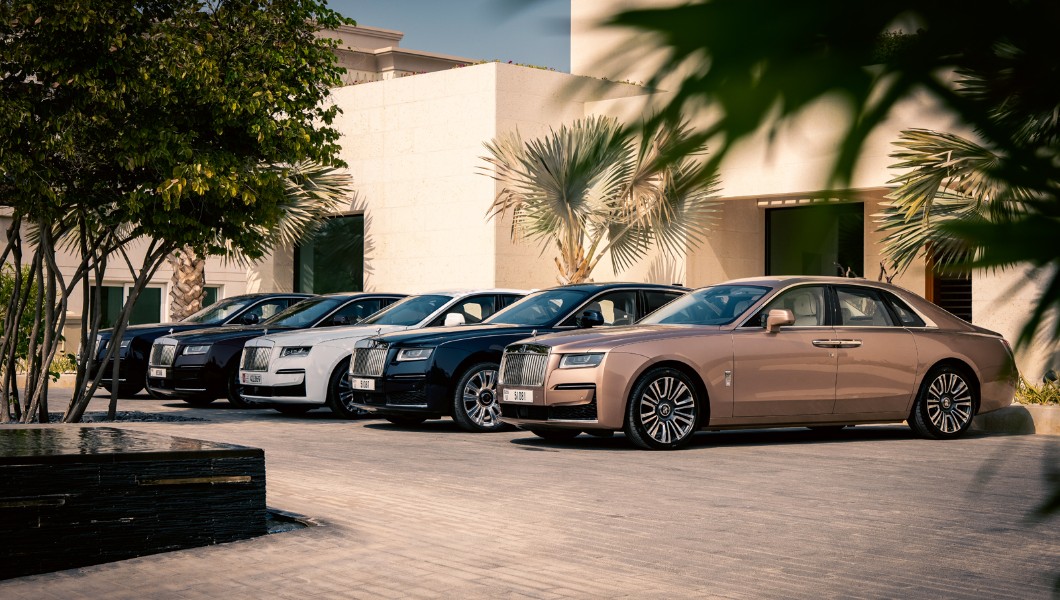 With knowledge and know-how mined from the past combined with new innovations and 
a freedom of design that speaks refined minimalism, the new Ghost does indeed feel pure. With the slate wiped clean, so to speak, it feels unencumbered by what's gone before, rather taking learnings in order to metamorphose into its most authentic self. It's a car that deserves to be driven, feeling as good as it looks, with no lip-service paid because the synchronicity between the exterior, interior, design and drive is evident from the outset. A complex masterpiece of engineering and craftsmanship, 
it almost makes getting lost a pleasure. Almost. Now, how on earth do I get out of Oud Metha?