Dream big, build bigger… With a length of 100 feet, the new Ferretti Yachts flagship takes the company into uncharted territory, with its biggest build yet.
Ferretti Yachts 1000 has reshaped spaces and changed its whole approach to life on board, with innovative twists that elevate one's 'at sea' experience. The changes include unprecedented design solutions and a choice of two different moods for the interiors, either classic with soft, traditional tones, or contemporary with bold colors and more urban modern influences.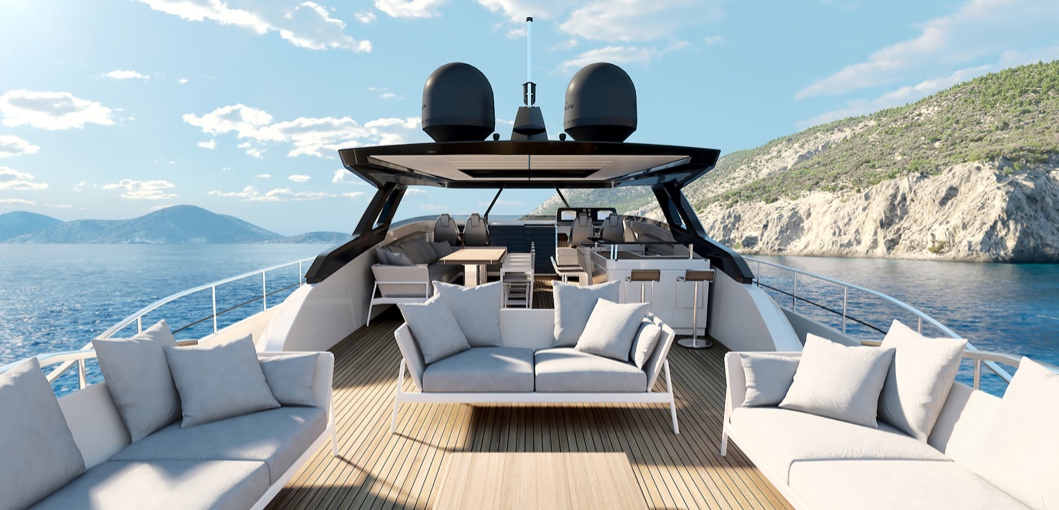 The revamped stern concept with 40sqm of living space - which is on a par with super yacht sizes - features a direct link between the swimming pools and cockpit, creating an open wellness area right next to the sea, and has a ground-breaking design concept that makes it easy to climb up when the swimming platform is under water. The flagship also features an exemplary approach to space and ergonomics, with a huge lounge that looks directly out over the sea, a galley that is unprecedented in a yacht this size, and a totally unique own's cabin. And, of course, there is the option to add your own bespoke touches throughout… Want your the floor-to-ceiling windows in your owner's suite to open up on both sides, to further bring the outside in? Just way the word and your at-sea seafront terrace is all yours.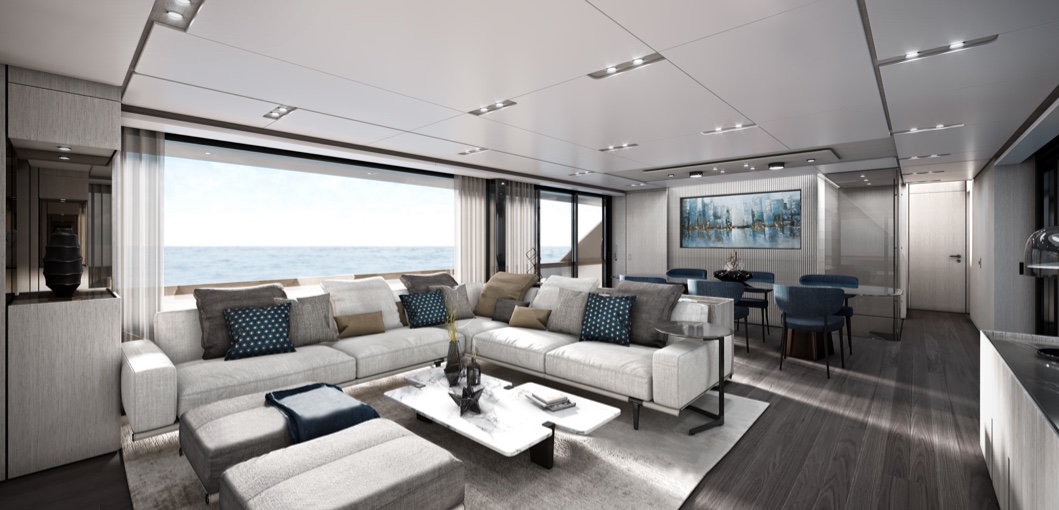 A true accomplishment in luxury yacht offerings, the architect behind the flagship's exterior work, Filippo Salvetti, says: "Ferretti Yachts 1000 is the brand's flagship and it heralds a new style based on even more simple and clean-cut forms. They give the yacht a strong, spontaneous and graceful appearance with an extremely fresh and vibrant silhouette. The new concept for on-board flows that has been introduced here is set to become an iconic part of all of the large vessels in the range. Designed with the future in mind, this new creation takes things to the next level for faithful Ferretti Yachts customers."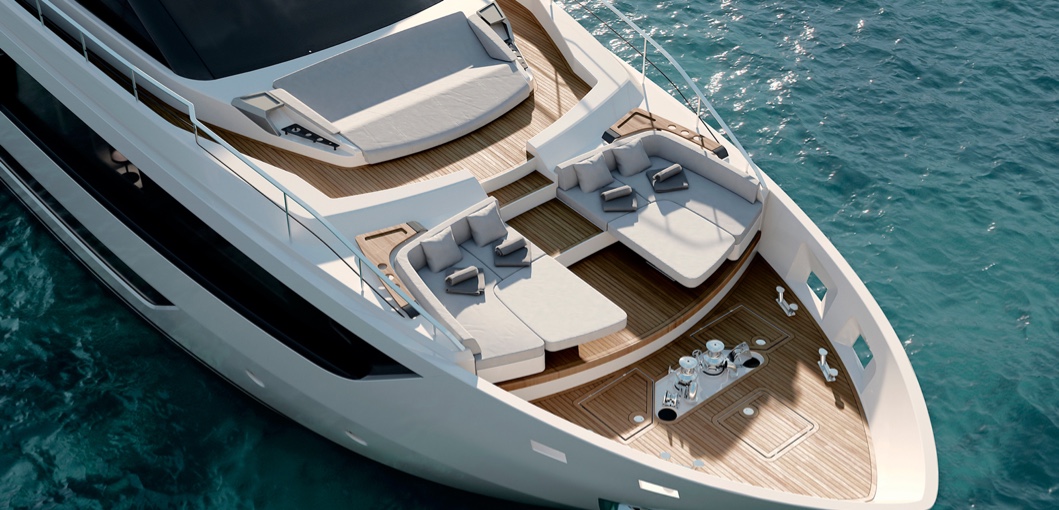 Who wouldn't want one of these as a summer-time toy?