The region's largest and new Marina has welcomed yacht manufacturer Gulf Craft to experience its facilities and berths for the very first time, before opening to the public. The try-deck Majesty 120 super yacht and the next-generation Oryx 379 both sailed into Dubai Harbour Marina, officially becoming the first boats to enter.
Dubai Harbour Marina itself has set its self a talk task, as the most sophisticated of its kind in the Middle East, with 1,100 berths that will open over two phases for yachts up to 160m in length. The Marina, operated by luxury marina group, D-Marin Dubai, promises to becoming the yachting hub with a curated mix of eateries, a world-class crew club, independent fuel pumps, crew facilities, a helipad (of course!), and more.
Plumped pretty between Bluewaters Island and Palm Jumeirah, the Marina has definitely won the post code lottery for situation and views alone, while the site's integrated infrastructure sprawls over an area of 20 million square feet, that will include retail, restaurants, cafes, luxury residences and hotels.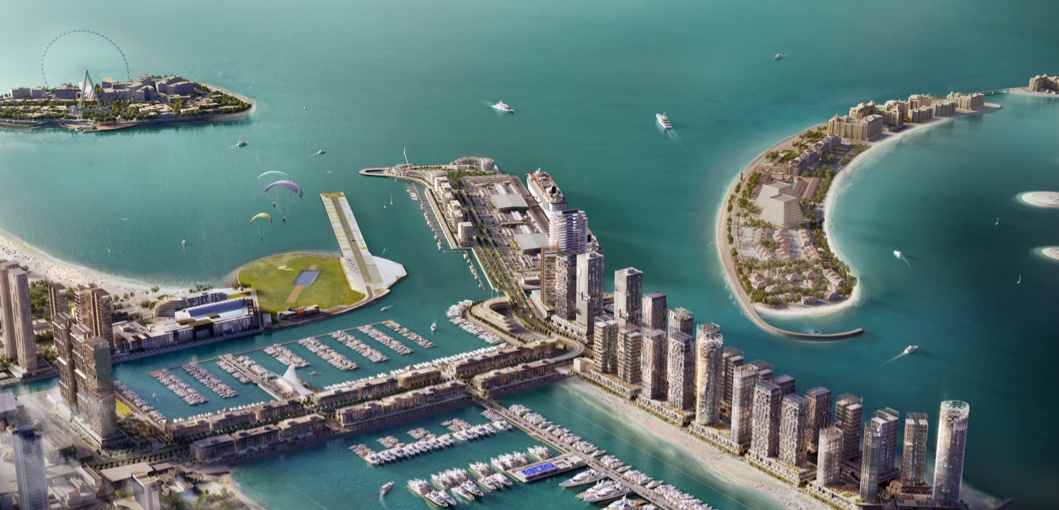 Selcuk Balci, Managing Director at D-Marin Dubai and Dubai Harbour's marina operator, said: "We are excited to welcome the first yachts into Dubai Harbour Marina. The marina will strengthen Dubai's status as a modern maritime hub for yacht owners and captains to maritime businesses in need of a strategic logistics location. With the marina's extensive facilities and world-class services, we are looking forward to operating the largest leisure maritime destination in the Middle East."