Far from the crowds of downtown Ubud, Buahan, a Banyan Tree Escape, is perched on a forested slope overlooking the Ayung River: a tropical hideaway nestled in the pristine landscape and the first in a new collection of off-grid hideaways from Banyan Tree.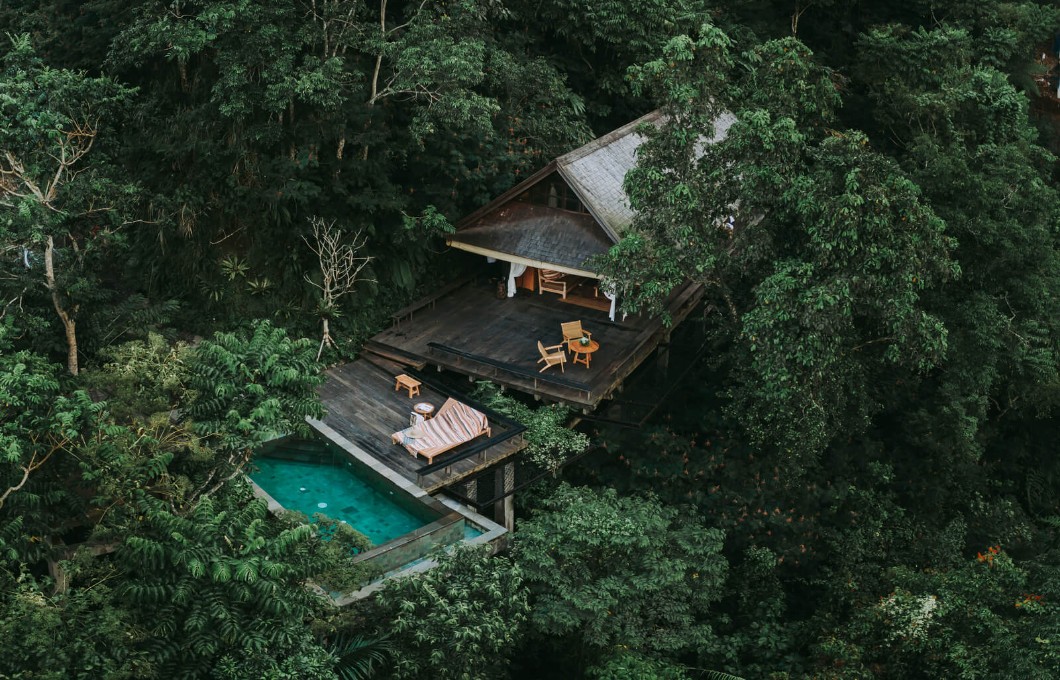 Surrounded by thick jungle, the architects behind Buahan started from one simple principle: no walls, no doors. The results are spectacular. Designed following extensive research into local building traditions by local architect Gede Kresna and Banyan Tree head of architecture Dharmali Kusumadi, the entire resort is integrated with the natural environment, including the 16 open-sided forest balés (villas) where guests sleep.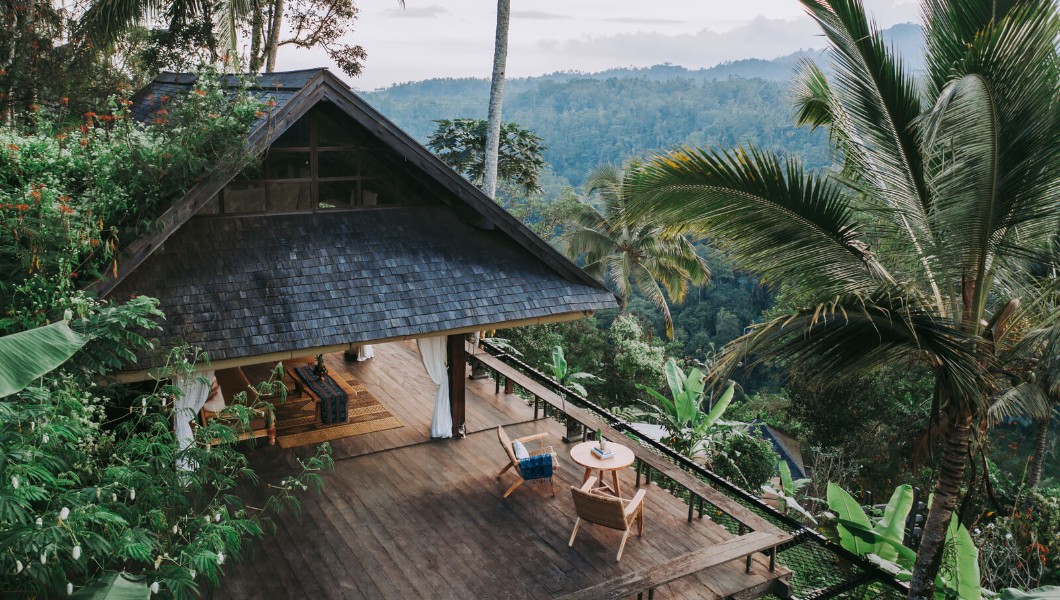 Separated from the outside world by nothing more than thin, billowy white curtains, the balés are dotted around the resort, with dreamy 180-degree views over the jungle towards rice paddies and the distant seven peaks of northern Bali, with spacious outdoor terraces featuring plunge pools and firepits. Unique furniture and objets including hand-smithed copper bathtubs, ornate wooden headboards and repurposed Ulin 'iron' wood from boat jetties adorn the balés, which afford guests the opportunity to nod off to the sounds of the rainforest at night and wake up to the dawn chorus.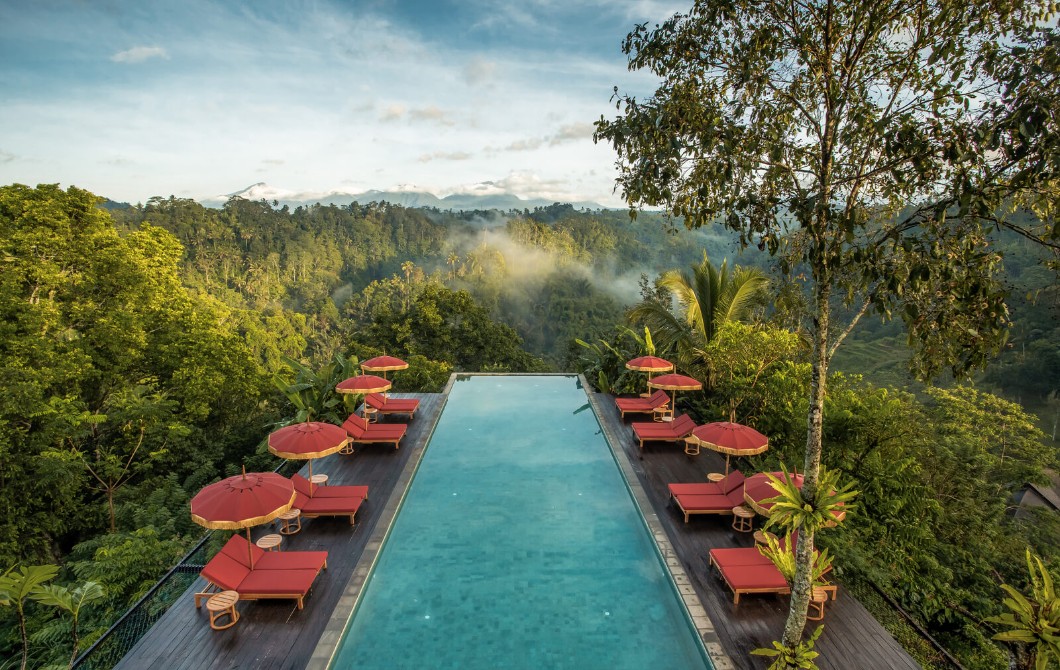 The Open Kitchen and Living Room form the hub of the resort, along with a panoramic infinity pool that juts out over the canopy. The farm-to-table dining concepts use ingredients sourced from within a one-hour drive of the property, with a zero-waste menu that's 70 per cent plant-based. Even the drinks conjured up at Botanist Bar incorporate natural ingredients and botanicals harvested locally, while the Toja Spa borrows wellbeing traditions from nearby Buahan village and the surrounding area.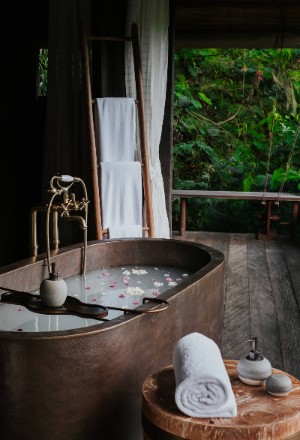 The recently minted Banyan Tree Escapes brand promises immersive experiences that combine nature and sustainable design, with activity programmes rooted in nature, discovery and community. At Buahan, a calendar of on and off-site events includes everything from visiting practitioners to cultural festivities, ensuring guests have the opportunity to immerse themselves in the spirit of the destination, while tailor-made local experiences will open doors to local tradition and crafts.