Small Luxury Hotels of the World (SLH) has curated a new collection of properties that offer the combination of personal service and private space.
After 25 years of presenting small, independent luxury hotels, SLH claims its new Private Residences range gives guests the 'best of both worlds', offering exclusive-use villas, chalets, estates and yachts.
The group describes the new collection as hideaways, booked exclusively for private parties and suitable for family get-togethers, special celebrations, or corporate retreats.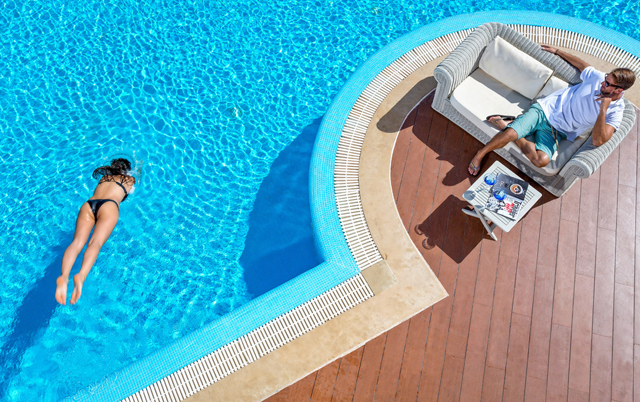 Each accommodation comes equipped with a dedicated team of hosts, including a private chef and concierge.
The new villa options, such as Marbella's Villa Del Mar, sleep up to 12 people, but many are much smaller, such as Bohol's Balai Datu and Lake Como's Villa Suite Isotta, each accommodating up to six guests.
And, as we approach ski season, SLH has unveiled five European options in time for some discrete winter fun. Bentley's House in Zürs am Arlberg, Austria, will sleep up to 22 and Lodge SHL in Meribel is suitable for 15 downhill enthusiasts.
Prices for the private winter resorts are available at request, but SLH has listed the costs for most of its estate options. The most expensive is Foxhill Manor in the UK's Cotswolds, costing GBP 3,500 (US $5,656) per night.
But the nearby Lake House on the North Yorkshire Moors is a comparative steal at GBP 1,960 ($3,168) for three nights, sleeping up to 12 people. More exotic options include Ketapang Estate in Bali and Malaysia's Pangkor Laut Estates.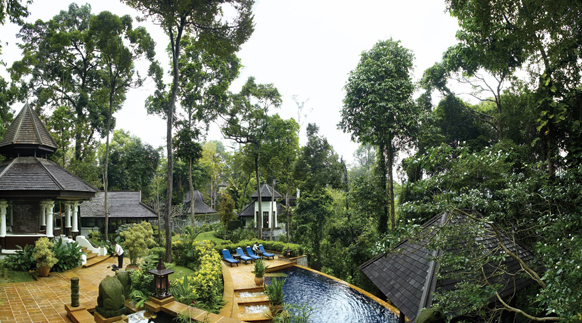 Pangkor Laut Estates, Malaysia
SLH appears to be responding to the growing demand for private, independent accommodations, following a trend laid out by others such as Four Seasons, which launched its own online portal for holiday rentals back in June.