Digital art collective teamLab, whose large-scale digital artworks and light installations have wowed audiences all over the world since the group formed in 2001, has unveiled a vast new installation in one of Shanghai's busiest metro stations. Gold Waves – Lujiazui Station is a 112-metre-long artwork created to mark the opening of a new line within the Shanghai Metro rapid transit system (the largest in the world), depicting a continuous torrent of water cascading along the wall.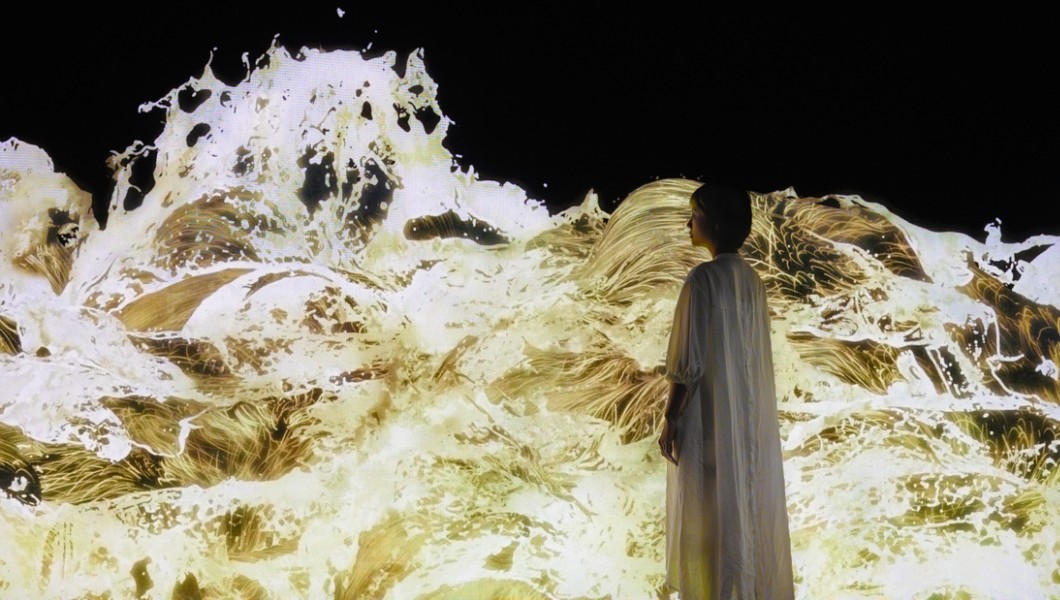 Like many of teamLab's creations, the digital work is created in response to real-world stimuli. The computer-generated image is based on the movement of waves in water, carefully measured and turned into a living artwork that's constantly evolving. For the 30,000 commuters who pass through Lujiazui Station every morning, it's a dynamic and energising accompaniment while transiting the station.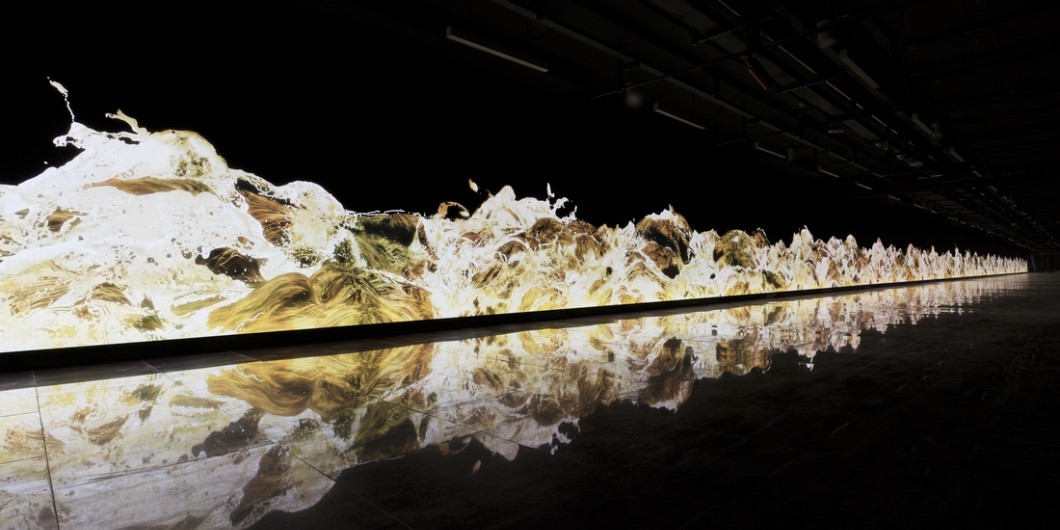 Since its formation, teamLab has staged exhibitions from New York to Beijing and has works on display in the permanent collections of museums and galleries all over the world, as well as permanent museums in Tokyo and Shanghai. teamLab Planets, an interactive museum and living garden where visitors walk through water and experience several mesmerising light shows that response to human input, is open in Tokyo until the end of 2022.
For a flavour of the group's work, check out the lobby of The Sukhothai Shanghai, where several of teamLab's artworks are on display, including the mesmerising Four Seasons, a 1000 Years, Terraced Rice Fields – Tashibunosho, which depicts a pastoral scene that constantly changes throughout the day according to the real-world weather and seasons in Tabushinosho village.