With news of every Nobu Hotel opening comes something equally tantalising for gourmands, because where there's a Nobu hotel, there is a Nobu restaurant, too.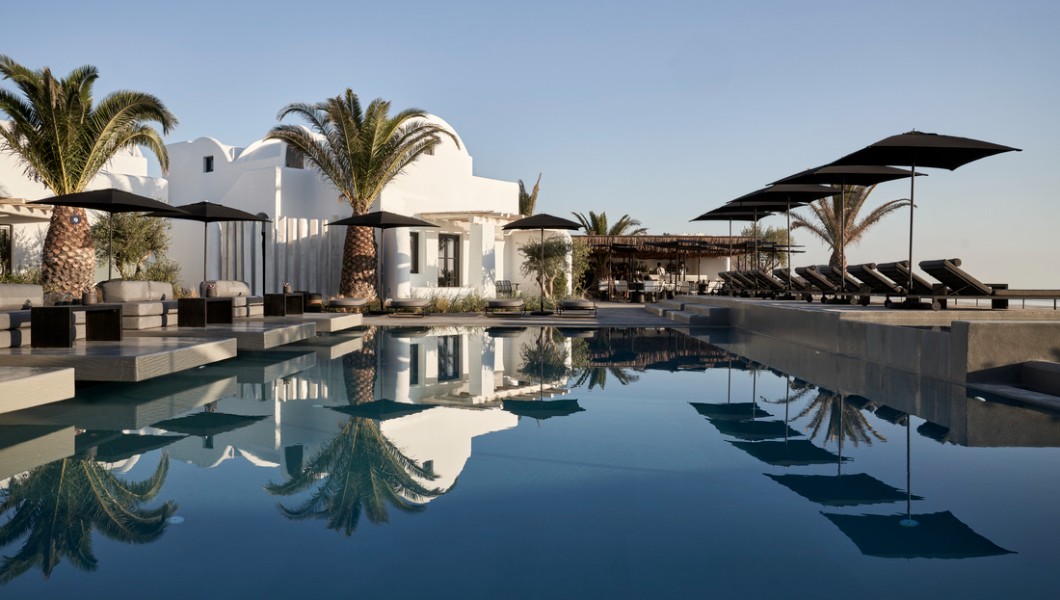 The latest destination welcoming Nobu with open arms is Santorini, marking the Nobu Hospitality group's first hotel opening in Greece and its 26th hotel around the world. Set to welcome guests this spring, the hotel is situated on the island's captivating northeast coast, just a 10-minute drive to the charming town of Oia and 20 minutes from Santorini (Thira) International Airport. It's also well-positioned along the famous Oia-Fira hiking trail that runs between Oia and Fira, Santorini's cosmopolitan capital, for those who like their sushi served with a side-order of exercise.
For those wanting to max out on Grecian sun, sea and spa, the hotel also has a full-service spa, fitness centre, dual-level infinity pool and five beautiful pool villas that serve up delicious views of both the Caldera and Aegean Sea from its clifftop vantage point in Imerovigli.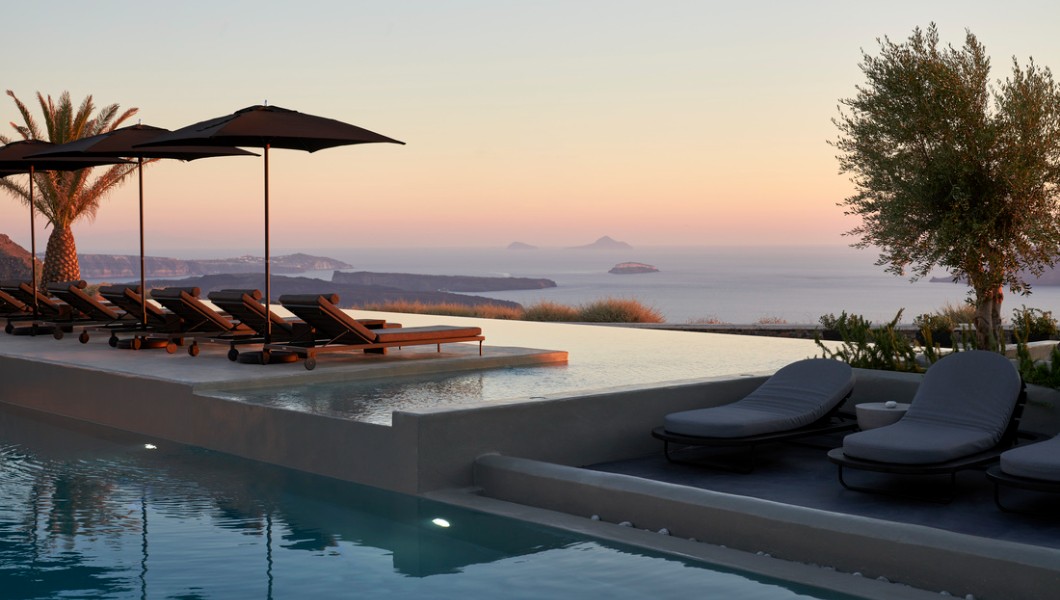 In terms of the restaurant, Nobu Hospitality has entered a long-term management agreement with MonteRock International, a group with over 25 years of experience in core industries such as hospitality, media, food and beverage. "We are really proud of the rock-solid collaboration we are having with the Nobu brand throughout the years, and we are now more than delighted to expand together in the hospitality industry," says Alfredo Longo, CEO MonteRock International. "In this incredible 'canvas' such as the island of Santorini, the finest of what Nobu lifestyle and cuisine have to offer will be served in a 'picture-perfect setting', catering to every need at the highest standards."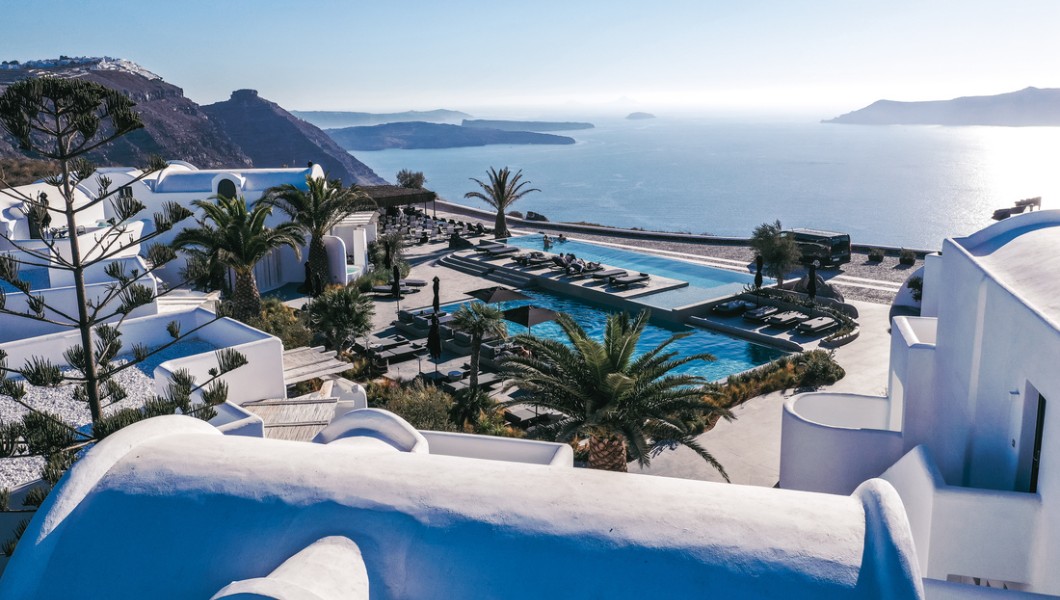 The Santorini menu will echo that of Nobu restaurants around the world, with dishes such as black cod with miso, king crab tempura with amazu ponzu, tuna nobu tacos and Japanese eel and cucumber maki offering a fresh alternative to the island's Grecian and Mediterranean cuisine. Wash it all down with a specialty Nobu cocktail, like the Matsuhisa Martini with sake, pickled ginger and cucumber, or a non-alcoholic Purple Cooler, with raspberry and lychee puree, pineapple juice, agave and lime syrup.