Ahhhh, the Mediterranean... How many summers I've spent along its sun-kissed coastline I daren't count, and after having stayed away for far too long, I find myself pining after its stylish, sun-kissed, social culture. Whilst it often exudes luxury, it also has a lovely languorous way about it too. And then, of course, there's the food...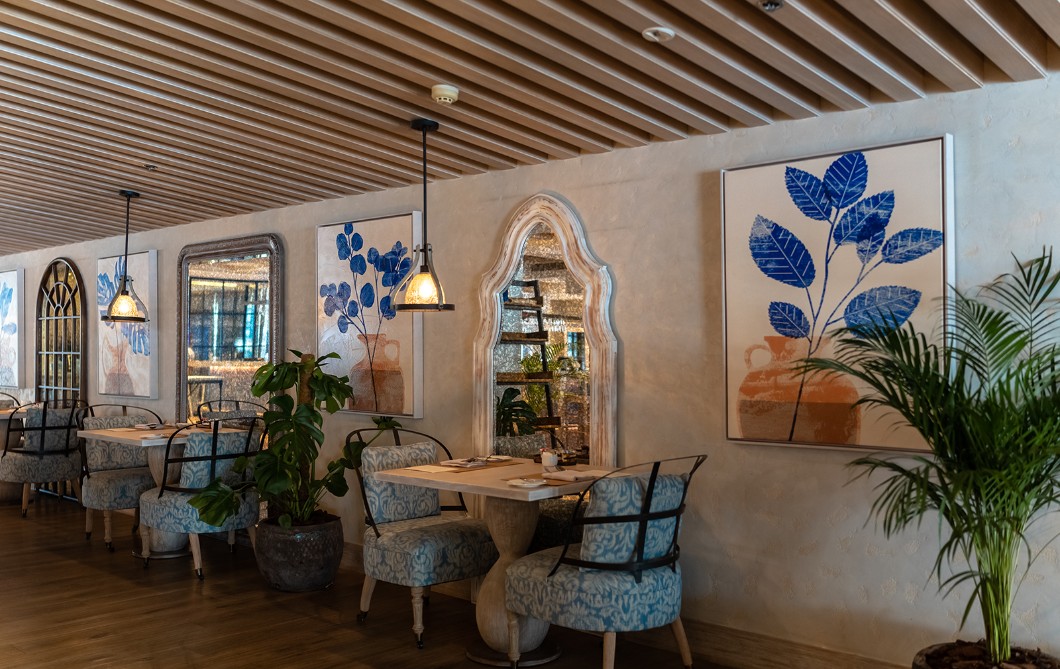 The olive oil, the bread, the herbs, the fragrant flavours... So rich in taste and oh-so-colourful. Poetry on a plate, as we like to call it. And there's a real honesty to Mediterranean cuisine and the experience around it - basking in family traditions, sharing morsels and memories, knives and forks jostling over the last bite.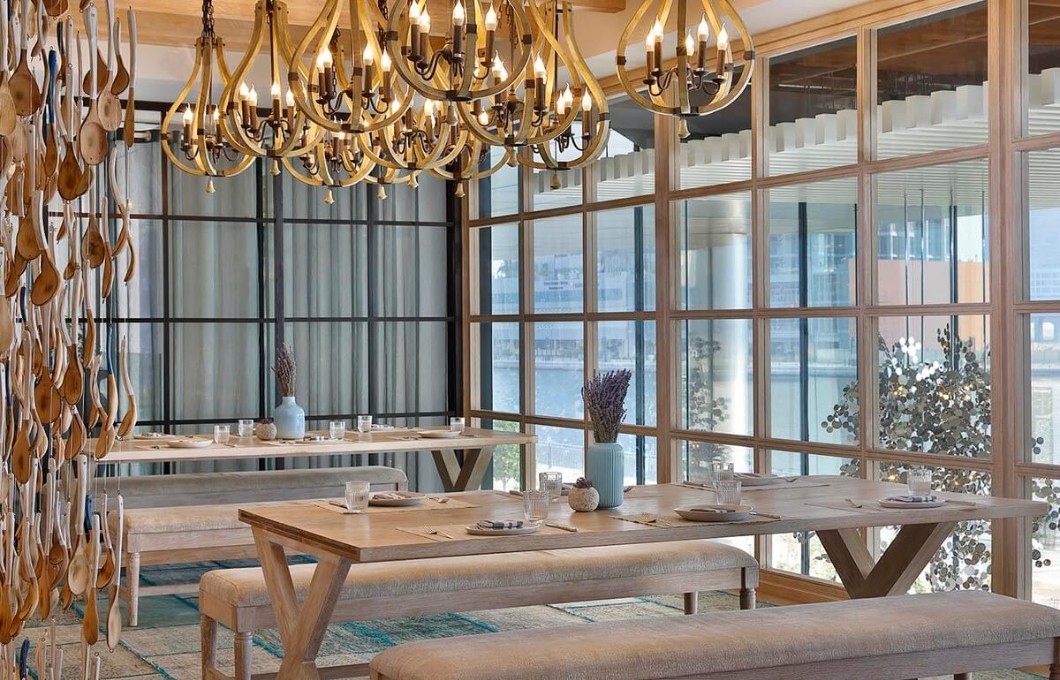 Bringing that experience to the more dynamic, fluid lifestyle of today's diners is not an easy task, but one embraced by the newly-relaunched Bleu Blanc at The St. Regis Downtown Dubai, a modern Mediterranean restaurant that deftly juggles tradition and modernity to curate a menu – and ambience – that feels innovative and au courant.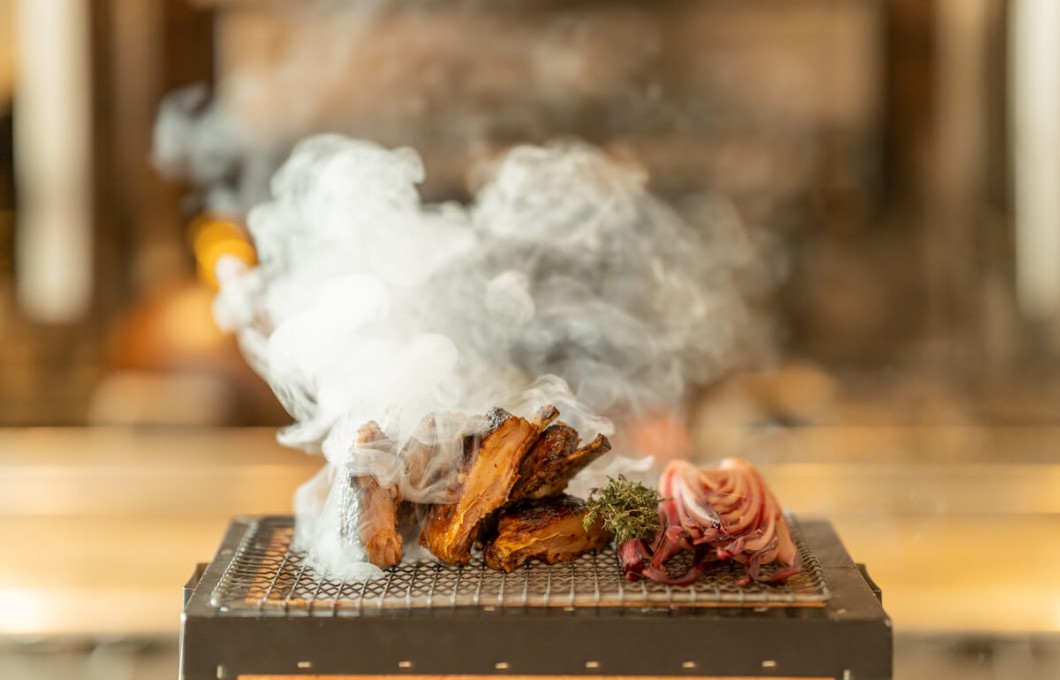 Head Chef Paolo Lostia has been brought in to head up – or perhaps shake up – the relaunched restaurant. Having sharpened his knife skills in kitchens across Europe, America and the Middle East over two decades, including as sous chef at the Michelin-star Grazia Deledda Ristortante in Porto Cervo, Sardinia, he now brings his avant-garde dynamism to Bleu Blanc and breathes new life into the new Mediterranean menu.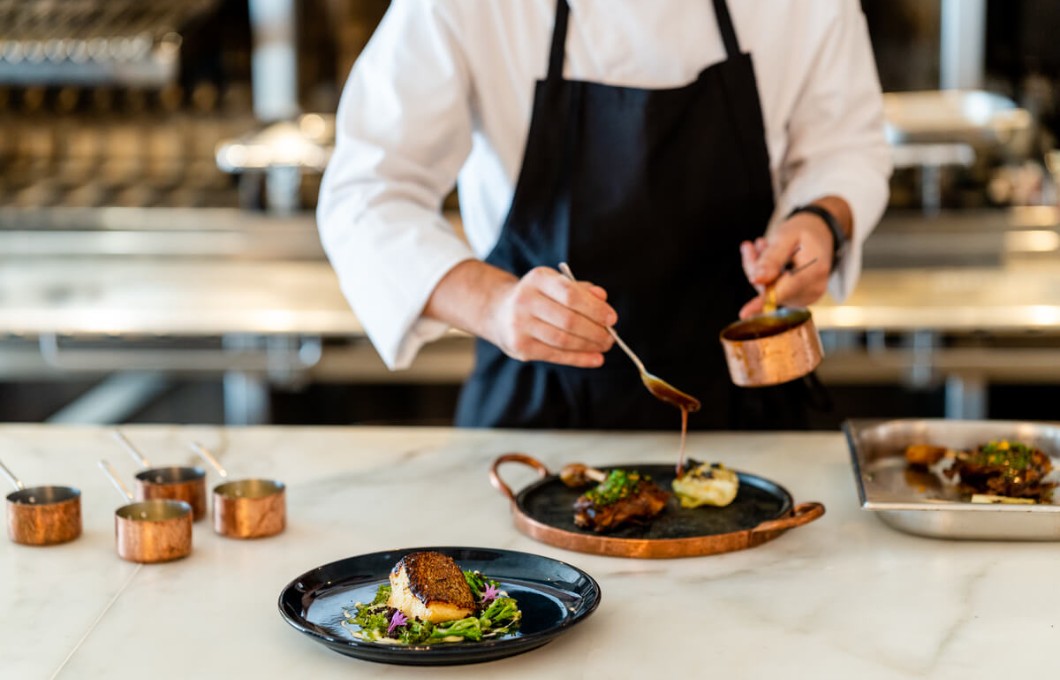 And so, what of the menu? Well-known for its oysters, Bleu Blanc has beautiful Irish gigas and Kelly oysters, as well as creamy burrata served with heirloom tomatoes and red prawns, with avocado, yuzu and wild salmon roe. Next, gently tap your knife on the crispy mille feuille potato to discover its melt-in-the-mouth 'fluffy cloud' on the inside, served with garlic aioli and smoked paprika. Or try the dry-aged beef tartare with Gentleman's relish, smoked eggplant and garlic aioli for something salty and saporous.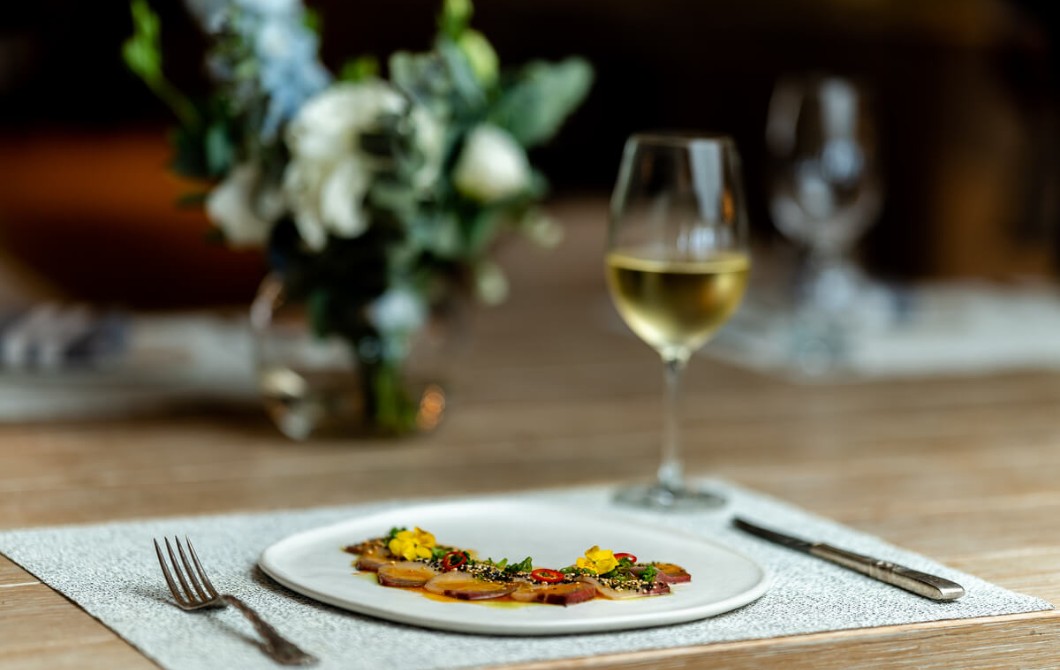 On the mains side, Chef Paolo captures the essence of Mediterranean cooking through his tenderised meats selection: barbeque lamb ribs with that decadent potato mille feuille and a juicy duck confit with smoked baby gems and sauce à l'orange. Venturing back under the sea, there's miso marinated toothfish that's smoked with cherry wood and served with broccolini; octopus served with potatoes, smoked paprika and chervil vinaigrette; and lobster tagliolini, with smoked datternio tomatoes and basil.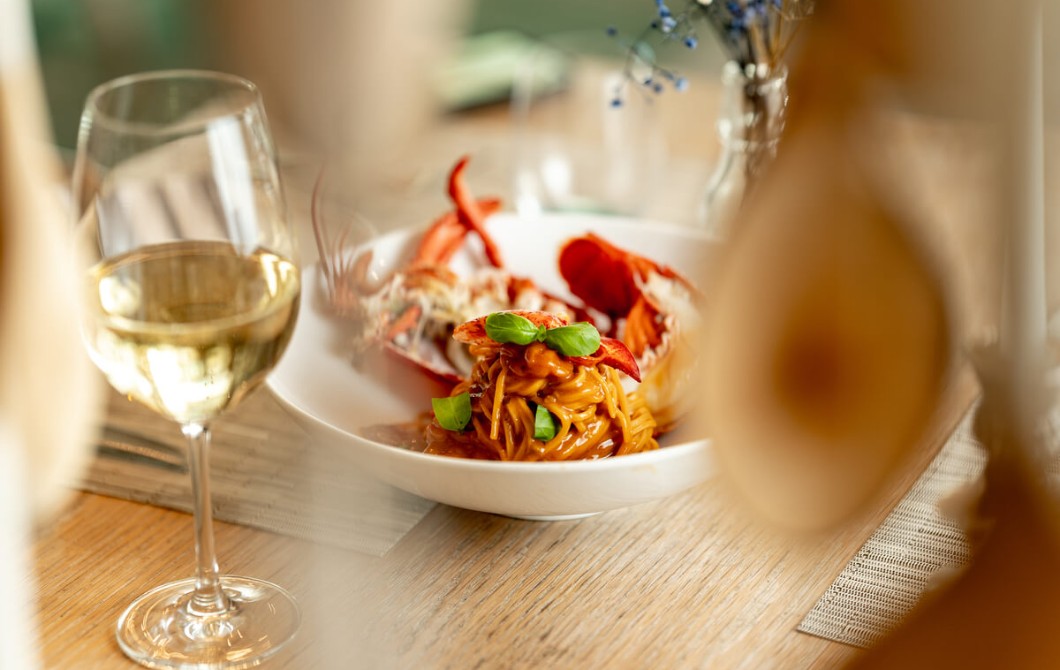 As often is the case when ingredients and produce are as rich in flavour as they are in the Mediterranean, the vegan menu matches its more meaty counterpart, with a beetroot salad served with wild chicory, glazed blackberries and a beetroot dressing; an apple, celery and walnut salad drizzled with a zingy champagne sauce; and a wild mushroom risotto that blows any (and by any, I mean many) previous mushroom risottos I've had out of the water. It's both a considered and considerate menu that refuses to offer those with dietary choices a sub-standard selection, which I'm sure today's more conscious diners will be appreciative of.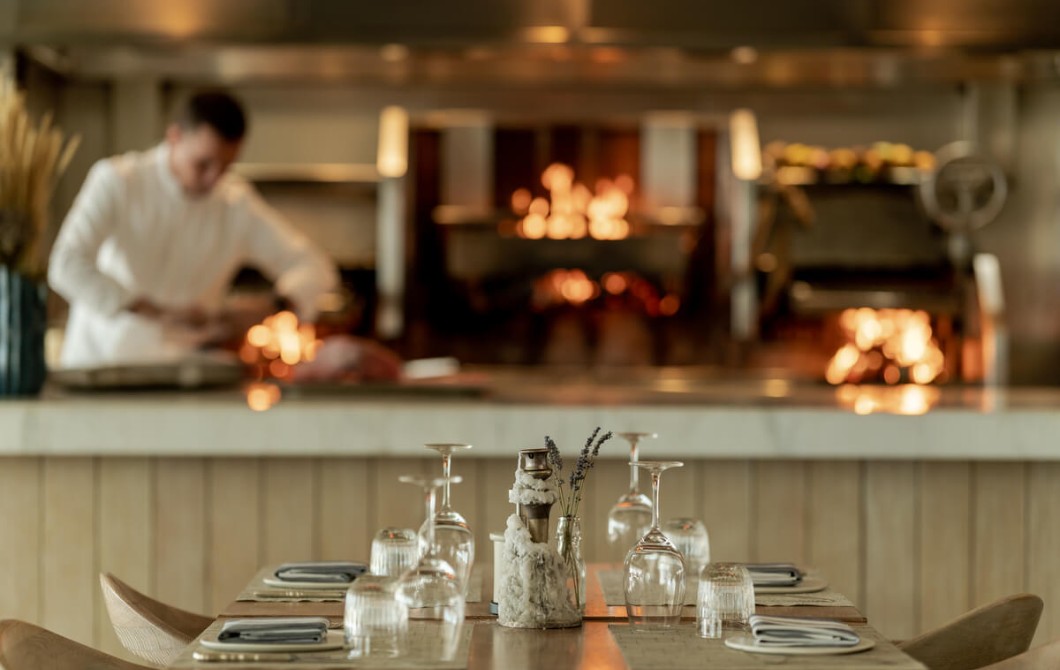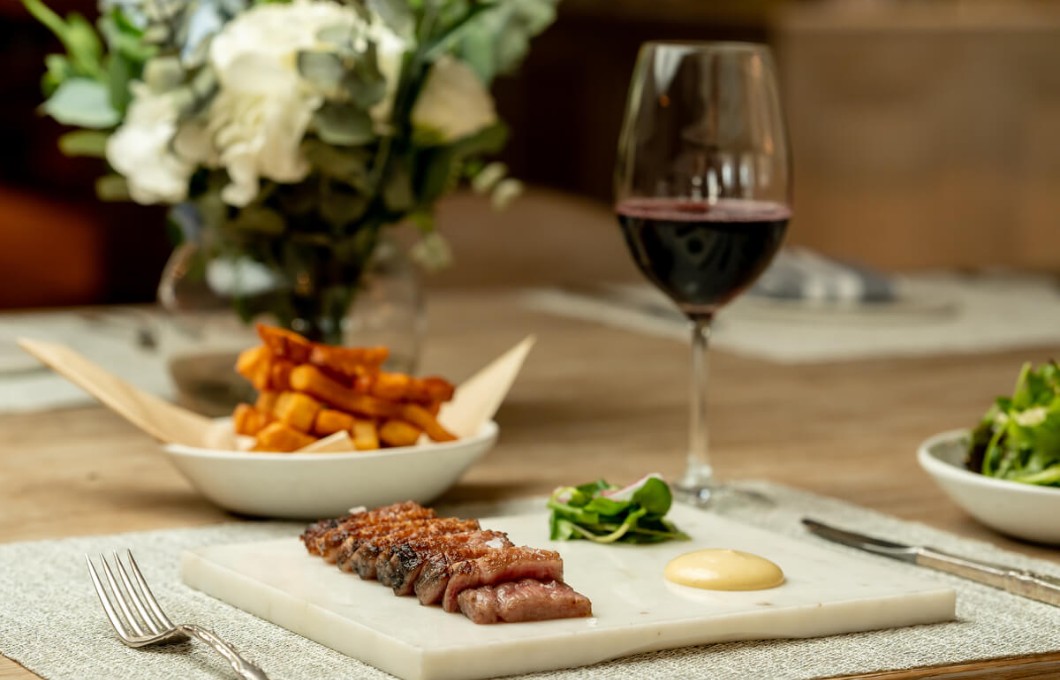 Naturally, the success of a restaurant extends further than the merits of its menu – interior décor, ambience and service all essential boxes requiring a hearty tick. The restaurant itself is a timeless ode to relaxed fine dining – the kind of oxymoron I can get behind when it means a five-star menu and service, yet without all the fuss and frippery. By day, the first floor restaurant basks in natural light, which lets its pale wood interiors and living plant walls create something of an indoor/outdoor vibe. By night, with candles lit and mood lighting on, it's all soft romance and playful shadows. Whenever you dine, breathe in the scent of the wood grill – a compelling part of Chef Paolo's kitchen, and one that runs from morning to evening letting beautiful smokey, oaky aromas scent the restaurant.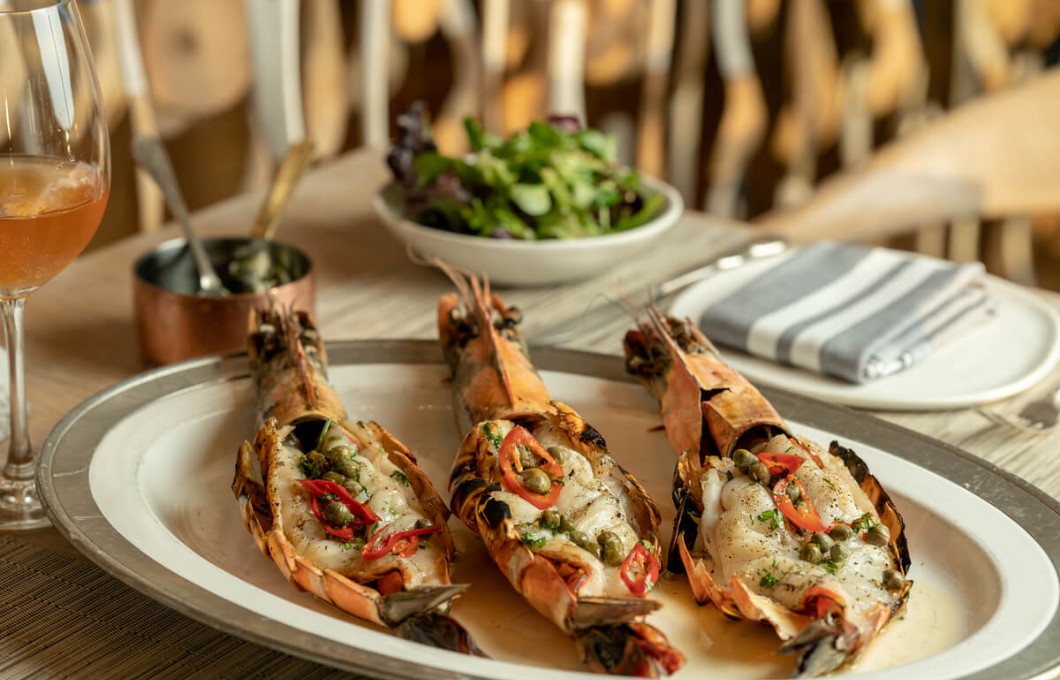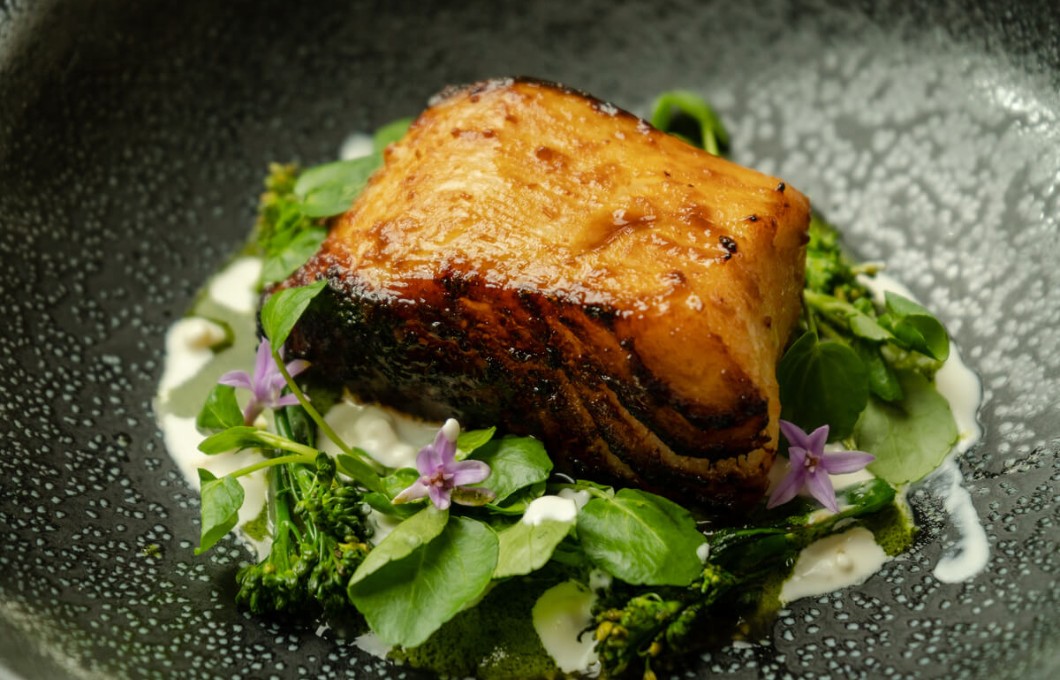 To really play at Mediterranean-style dining, the terrace captures the spirit well, with a spacious layout, views over Business Bay and the sound of clinking glasses and chitter-chatter rising up from the hotel and promenade below. To really immerse yourself, book a table at Bleu Blanc on Thursday or Friday night to dine in the company of a contemporary jazz singer, and let it transport you to the shores of the Mediterranean note by note.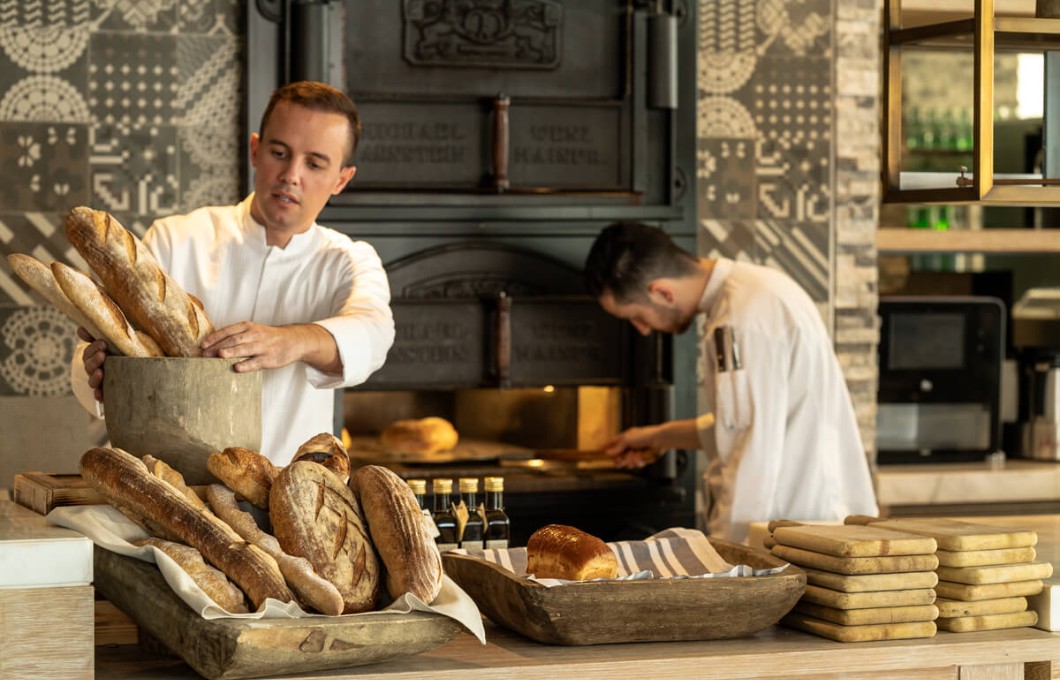 If you leave too full to find your way home, you can always use The St. Regis Downtown Dubai as your crashpad – the crisp linens of the St. Regis Suite a recipe for sweet dreams.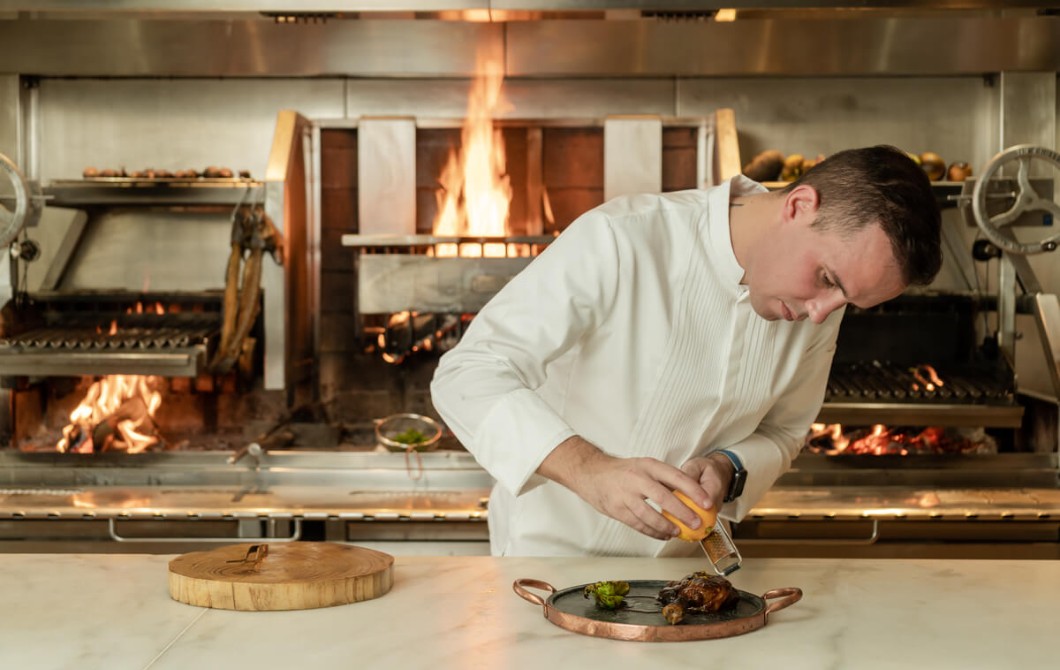 RESTAURANT REVIEW:
WHAT: Bleu Blanc
WHERE: The St. Regis Downtown, Dubai, UAE
TEL: +971 4 512 5533