The idea of bringing a tropical beach lifestyle to a desert area isn't new – Dubai has its beach resorts, as does Sharm El Sheikh, and now even Doha has its own island resorts. But Egypt's Bo Island complex (seen in the video below) is set to welcome a particularly expansive new "mega lagoon" that will be North Africa's largest ever water-based leisure attraction, due to begin opening in early 2018.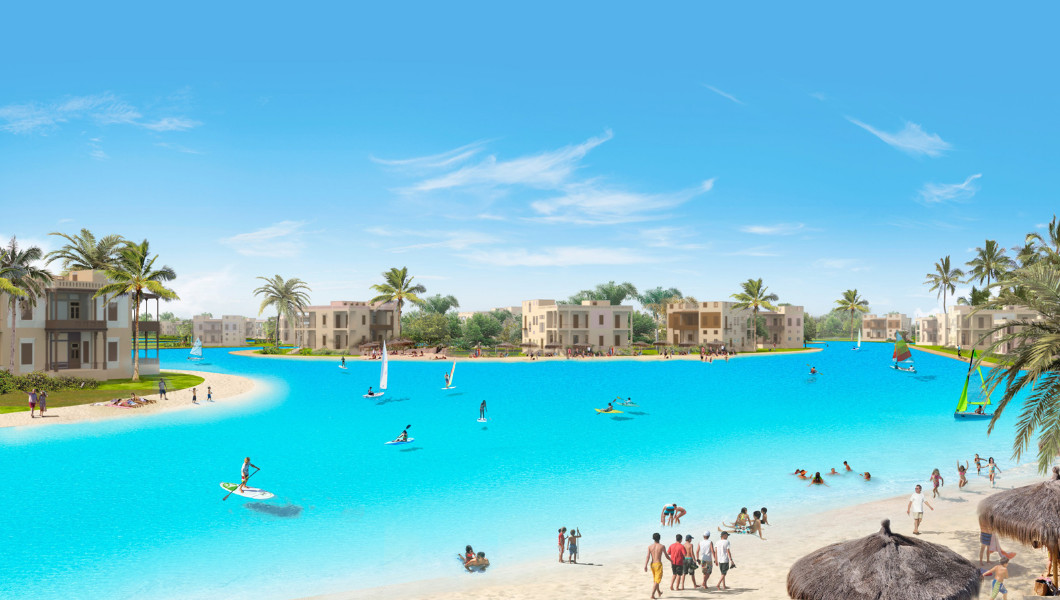 The upscale tourism and residential community will sit on the country's north coast, covering an area in excess of 10 million square metres and is being developed at a total investment cost of around $1.8bn. The development will include 1,115 standalone villas and chalets, along with two luxury waterfront hotels offering a total of 300 guestrooms. There's also a planned state-of-the-art health and fitness centre and, waterfront retail and an electronic tram system.

Phase one will add 17.5 kilometres of powder-white sand beachfront and see the construction of 32 hectares of cerulean lagoons. The epic lagoon will also be surprisingly (relatively) eco-friendly, using up to 100 times less chemicals than traditional swimming pool systems, and only two per cent of the energy required by conventional filtering technologies, making them incredibly sustainable. The technology's greatest boast is that it will use up thirty times less water than that of an equivalent-sized golf course.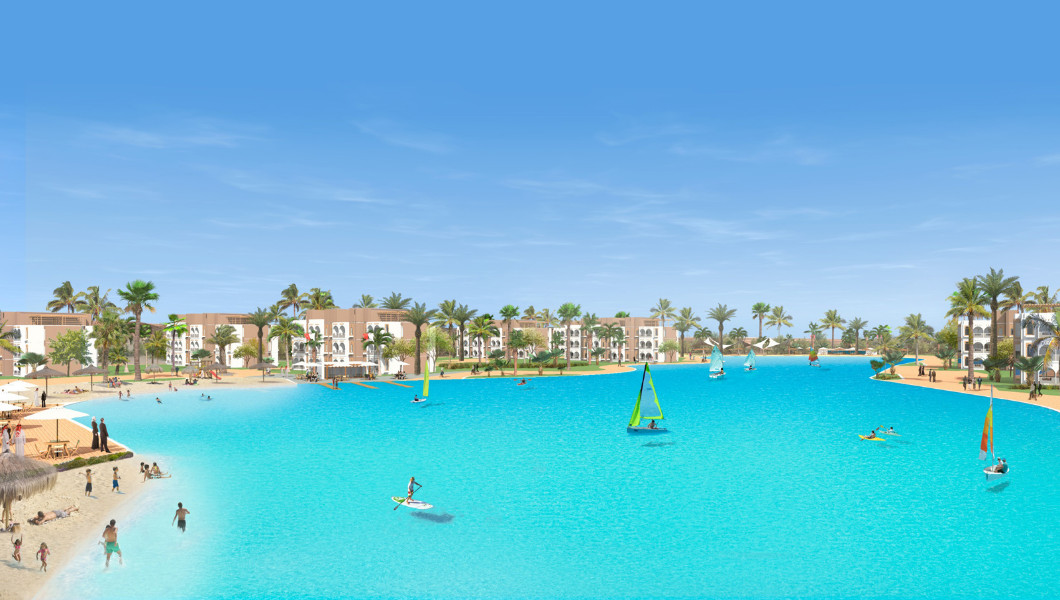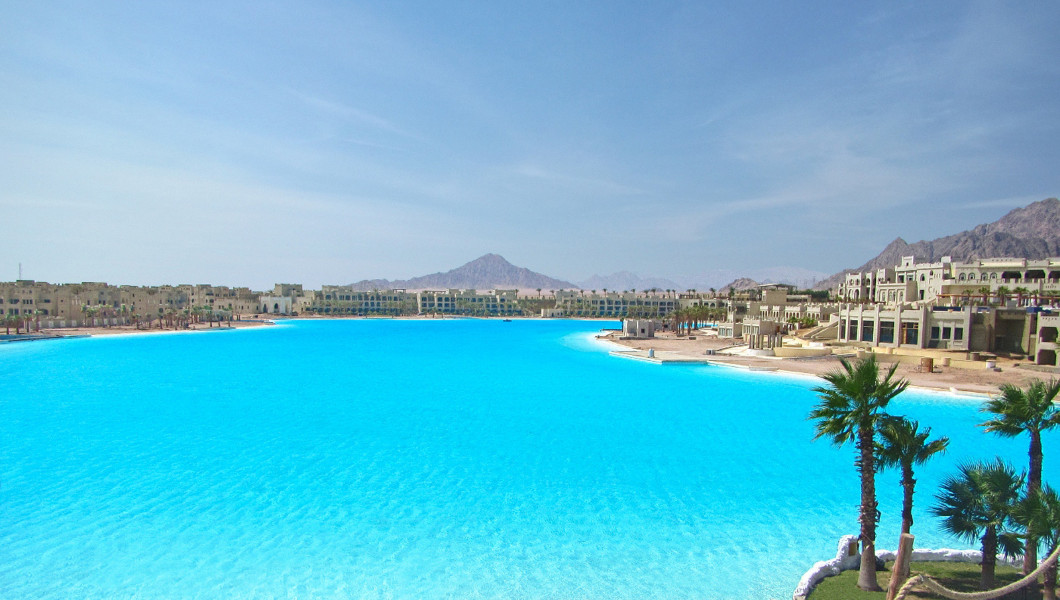 "This will be our largest North Africa project to date, with 32 hectares of crystalline lagoons, which once completed, will be the largest man-made lagoon in the region. This is a phenomenal undertaking and one that we are eager to get off the ground as soon as possible," said Carlos Salas, Crystal Lagoons' regional director for the Middle East.

The company's second on-going project in Egypt is the two-hectare El Gouna community development, situated on Egypt's Red Sea coastline and the centrepiece of the $100m mixed-use residential and tourism hub. The first such lagoon was built back in 2007, in the San Alfonso del Ma holiday complex and was identified by Guinness World Records as the largest crystal lagoon in the world - covering 8 hectares and containing 250,000,000 litres of Pacific Ocean water.