Life's beyond a beach at One&Only Ocean Club, following a five-month project to upgrade rooms and suites, and install a spectacular new pool. During the multi-million dollar project, the resort has included a new infinity-edge Ocean Pool and Ocean Pool Grill, with magnificent views of the ocean and the resort's surrounds.
Guests attending the 35-metre pool will be treated to complimentary amenities by the Pool Concierge team, such as homemade lollies and spritzers. The grill is helmed by exec chef Gal Kozer who has designed pool-side fare and craft cocktails, composed of local ingredients where possible.
In addition, the new Hartford Wing now augments the beachfront hideaway with a grand colonial manor. So-named as it was once the private estate of A&P heir Huntington Hartford II, the wing has increased each suite by 10 square metres, with new terraces and balconies overlooking the resort's Versailles Gardens.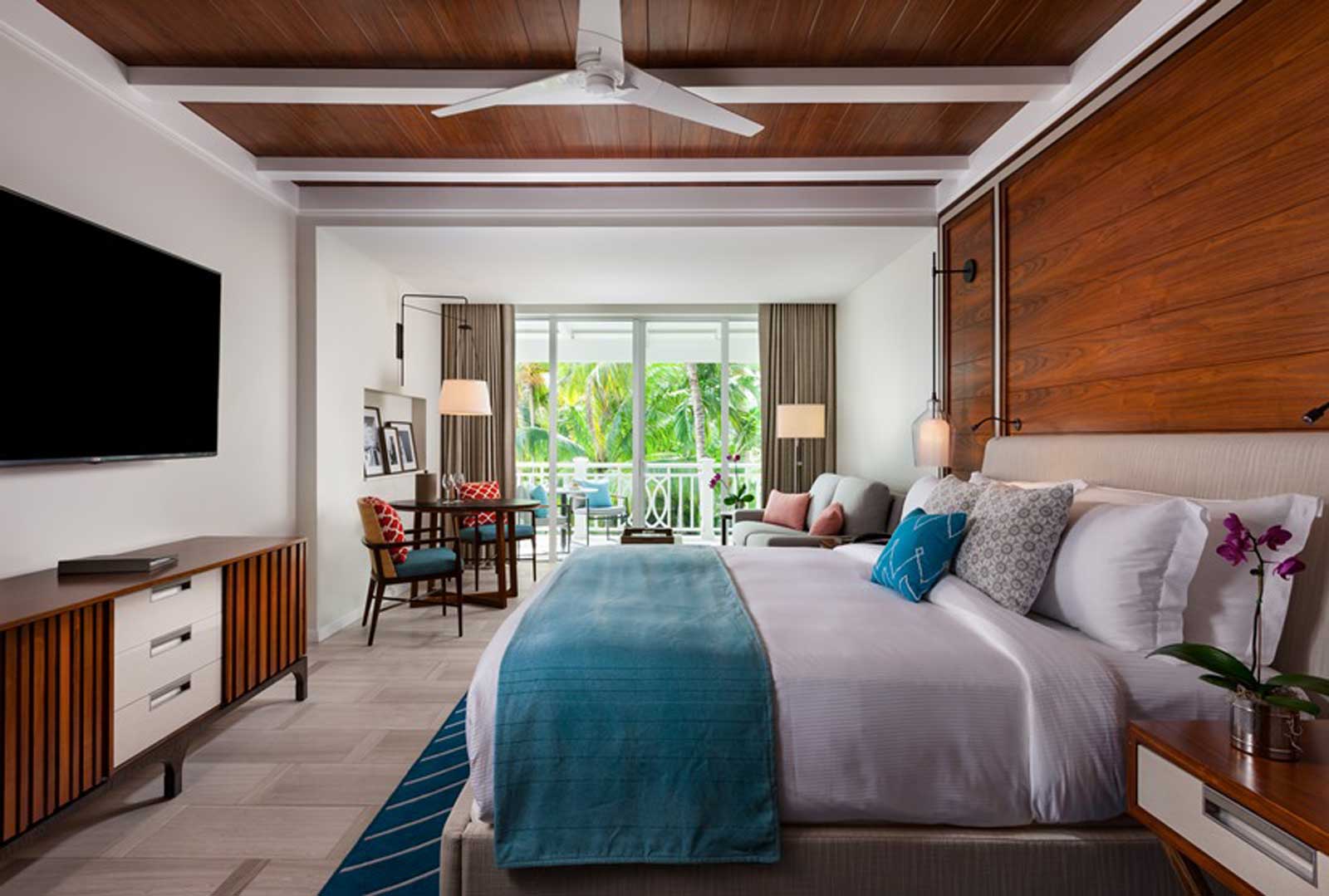 One&Only Ocean Club's Garden View Room
Each of the 52 guestrooms have also been kitted out with custom-designed furnishings, fabrics and colour schemes that amplify the palette of The Bahamas, with hues of cerulean blue, aquamarine and the bleached white tones of Bahamian sand. Bathrooms have also been touched up with the addition with separate bath and rain showers, and double vanities. And the Hartford Courtyard now shows off a new lounge area where butlers are on hand to assist with guests' needs.
"One&Only Ocean Club is an iconic, exclusive resort, with a celebrated past, and we wanted the Hartford Wing's guest rooms and suites to reflect the spirit and glamour it once had," said One&Only Ocean Club GM John Conway. "Our guests have always been our number one priority, and many view One&Only Ocean Club as their second home or the special place they find inspiration," he added.