McLaren first caught my attention when its aptly named F1 supercar hit the scene in 1992. To this day it still looks beautiful and its unique driving position (in the middle) makes it even more desirable and collectable.
Since then I've watched McLaren continue to produce beautiful cars that by all reports have been a dream to drive. Having finally been handed the keys to one of these amazing vehicles, I couldn't wait to see how it stacked up against some pretty tough competition.
To begin with, the 570S I'm driving is a striking combination of yellow and black. If Britain made a version of Bumblebee from the popular Transformers franchise, this is how he'd look. Regardless of the fantastic curves, the colour combo turns heads.
As for those curves, the 570S has many, and they're all striking. From the back, it looks like nothing else I've driven, or have even seen on the road. Of course, these curves are not simply there to make people go "ooh" and "ahh"; it's clever science intended to create incredible amounts of down force, which is required to prevent you from taking off when you open up the power of the 3.8-litre, twin-turbo V8 nestled in the rear.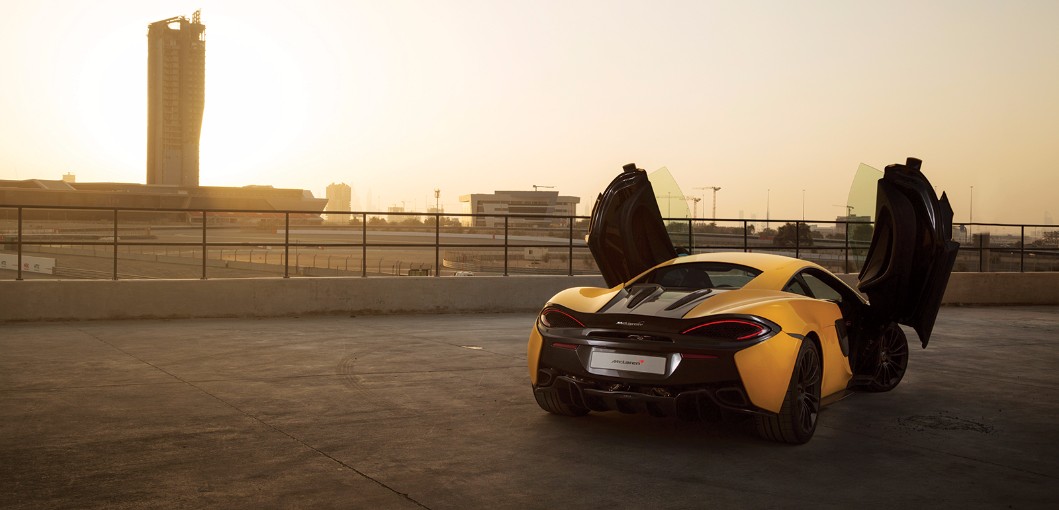 I'm not even in the car yet but I'm already in love. That said, the mere act of getting in and out of the vehicle is a special experience. The dihedral doors on the 570S make the menial task feel extraordinary, and it never fails to bring a smile to my face. On the exterior, there's not even a handle in sight. A small touch button opens the large doors. They're light, too; you don't need to work out five days a week to lift and close them. The whole body weighs a measly 1,344 kilos.
Inside the cabin, the design is minimal. After all, this is the sports version of the 570S, so don't expect plush luxury. If you're looking to buy a McLaren that has a bit more leather and refinement inside, I'd recommend the McLaren 570GT. Don't get me wrong, the interior of the 570S is still very nice, but at its heart, it's a race car.
The engine is an absolute peach and sounds glorious. It'll get you from 0-100 kph in around three seconds, and lets everyone around you know that you're going fast. The sound bellows as you put your foot down, while inside the cabin your head is thrown back and your eyes open wide – much like the smile on your face. Given an empty runway, I'm still not sure I'd have the guts to keep my foot pressed to the floor. This engine throws you back and keeps pulling. I can guarantee you'll be seeing some very large numbers on the speedometer, yet the engine will want to keep going. It's also a dream around corners, and feels well balanced – a genuine joy to drive.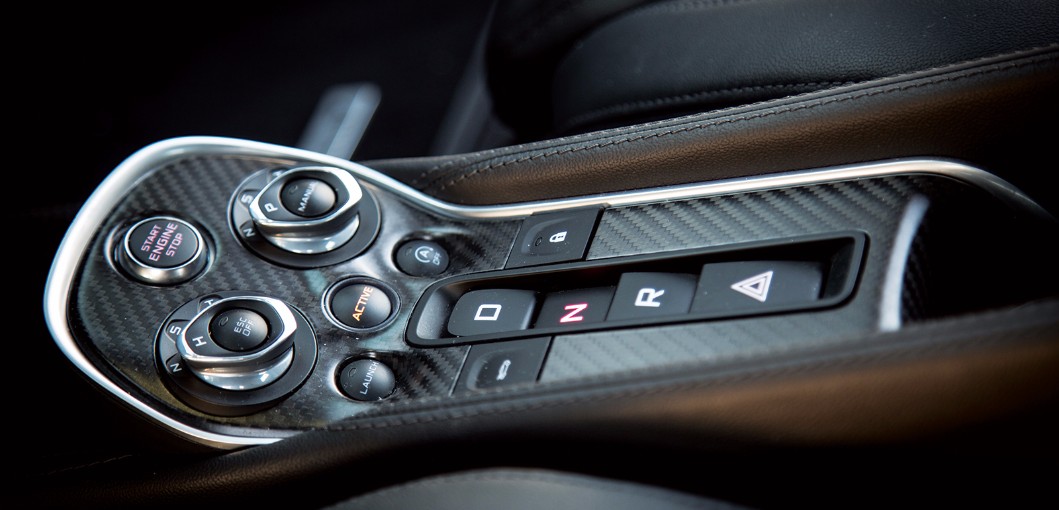 Could you use a car like this as your daily driver? Honestly, if it were just you inside, I'd say yes. Even though this is a supercar, most of the road's speedbumps can be cleared without having to worry about damaging the car. For those particularly steep, nasty car-park bumps and entrances, the 570S can actually raise its body. The process is a little bit convoluted, and feels as though you're entering a cheat code on a computer game (push the lever away, then down three times, back towards you and then up), but it's still very nifty.
In addition, the storage space in the front of the car is impressive. I managed to fit a suitcase in – and I don't mean a small suitcase you may take for a weekend away, it was a good medium-sized case. McLaren has also attempted to optimise the storage space inside the cabin. There are some secret panels inside the door that you can open to store a sunglasses case (or an item of an equivalent size). There's also a glove box that will fit more than just a pair of gloves.
On the road in sports mode, the McLaren can be a little too noisy, and the hardened suspension can shake your bones a little too much – which can make those painted yellow lines feel more like speed bumps from time to time. Also, that glorious engine is a quite thirsty. In a normal setting the 570S is quieter, not as hard, and thus not as spritely. Personally, I found it a little too normal and preferred to leave the car in sports setting.
To conclude, the 570S is without a shadow of a doubt, a fantastic car. If you're after a car that looks incredible, sounds phenomenal and feels like a race car, this is one for your garage.
NUTS & BOLTS

ENGINE: 3.8 Litre 90˚ V8
0 -100 KPH: 3.1 seconds
MAX POWER: 562 bhp
TRANSMISSION: 7-speed SSG
TOP SPEED: 328 kph
PRICE: Reviewed model AED839,800 (US$228,660)