The Jaguar F-Type has always had a special place in my heart. It's where my car reviews began way back in 2015 and I felt it was time to go back and see what the latest 2018 edition has to offer.
Aesthetically, there's not a lot to shout about. It's had facelifts over the years but it's still an undeniably sexy car that's readily identifiable as a Jaguar F-Type. Inside is also much the same. The steering wheel has a near identical layout to prior models, all very functional and ergonomic, which extends to the seating, which is suitably sporty and holds your derriere well enough without any squashing.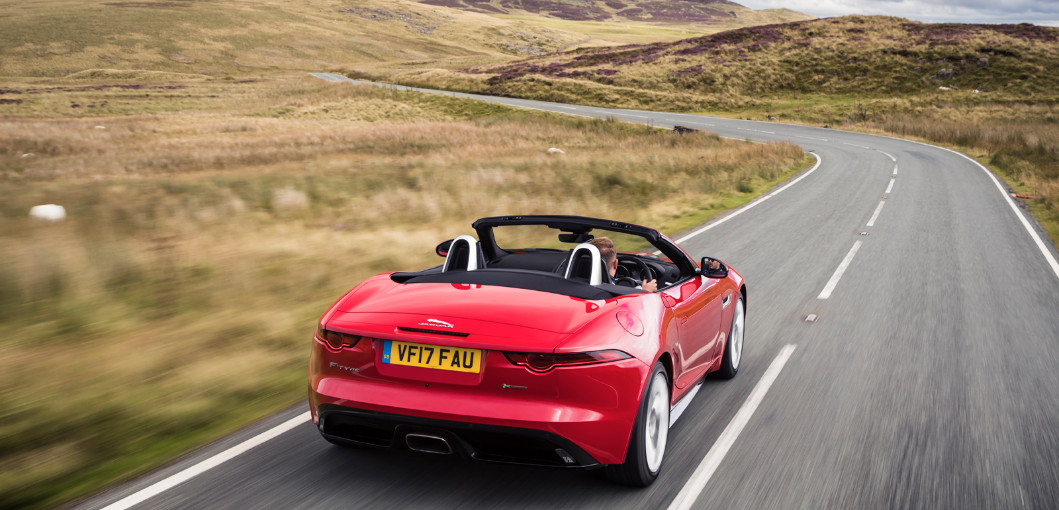 I was fortunate to once again be given the keys to a convertible model, where it was instantly obvious that the roof would hinder visibility somewhat at the rear. Facing forward, however, the infotainment display has been updated. The graphics are sharp and the sat nav is one of the best I've come across to date. As with the 2015 edition, the car comes with a Meridian Audio sound system and I was eager to experience those warm tones again… but the 2018 speakers left me a little disappointed, as did the driving experience.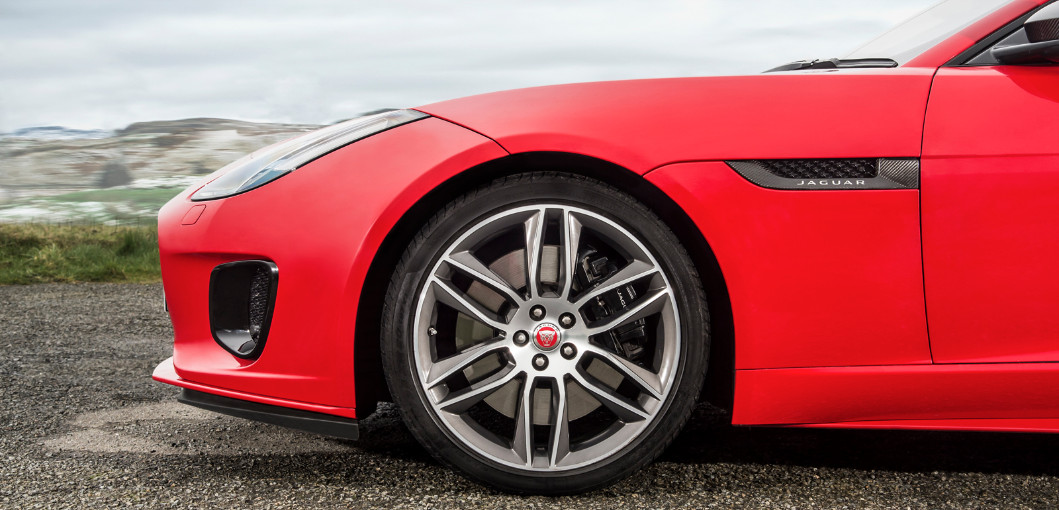 This F-Type R Dynamic has a 2.0-litre, 295BHP, 4-cylinder Turbocharged Petrol engine that delivers strong performance from 0-60kph – yes that's not 60mph, just 60kph – with an official 0-100kph time of 5.7 seconds. In the summer heat, with the air conditioning working hard and a full tank of fuel, I found it was taking a little longer than 5.7 seconds to get to 100kph, and this was in full Dynamic (Sports) mode. As you would imagine it took considerably longer with Dynamic Mode disengaged.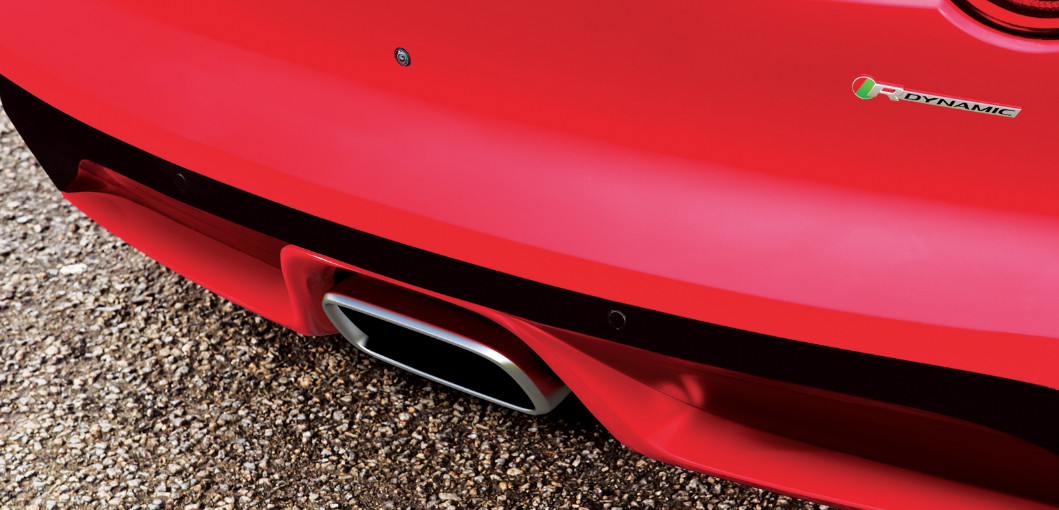 It's not all bad news, though. Jaguar has done a decent job at making this little 2.0-litre, 4-cylinder engine sound aggressive. A large stylish exhaust lets out a decent rumble with some pleasing pops as you cycle down the gears. The lighter engine at the front makes steering near effortless. Being rear-wheel drive it's still possible to have a little bit of fun in it. Due to the lack of power you shouldn't find yourself inadvertently doing donuts.
If you're an experienced driver and you're looking to get yourself a stylish two-seater sports car then I'd recommend the F-Type, but with the V6 engine as a minimum. If you have a son or daughter who's just passed their test and they're nagging you for a sporty little number I'd highly recommend this car; they'll be the envy of all their friends. It's not powerful enough to get them into much trouble and the fuel economy is actually very good so they won't keep asking for handouts to fill it up.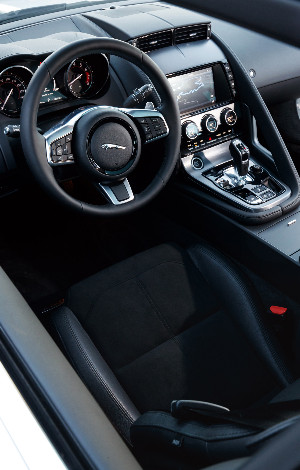 Even if they drive aggressively, the 70-litre tank will do approximately 7.2L per 100km while cruising around the city. Personally, after two days driving the car around Dubai, the fuel level hardly dropped (if there wasn't a digital display I'd have thought the needle was broken). Three years on, the original F-Type shines brighter than this new incarnation. However, as I said, if you're a young reasonably new driver then this F-type is still undeniably sexy and will tick a lot of your boxes until you're ready to move up to a car with more performance.
NUTS & BOLTS:
ENGINE: 2.0L
0-100 kph: 5.7 seconds
MAX POWER: 295 bhp
TOP SPEED: 250 kmh
PRICE: Reviewed model AED 316,155 (US $86,082.45)