I'd heard of Tesla, and I knew they had a car with an option called "Ludicrous" speed – though that was pretty much the limit of my knowledge. And truth be told, I'd never really been interested in driving an electric car. With the heat in the Middle East, combined with the driving style I adopt when I only have a car for a day or two (I'm prone to heavy-foot syndrome), I was expecting to spend most of my time watching it charge rather than driving it.
To my surprise, this wasn't the case with the Tesla Model S P100D. I'd say for the 14 hours I was out and about, I spent 10 hours driving it. Admittedly, I did put it on charge at a standard charge point when I stopped for lunch, and I visited a supercharger when I pulled over to enjoy an early evening milkshake, though I wouldn't say I "needed" to charge it on those occasions, but since I was out and about, why not plug it in? It's quick and easy.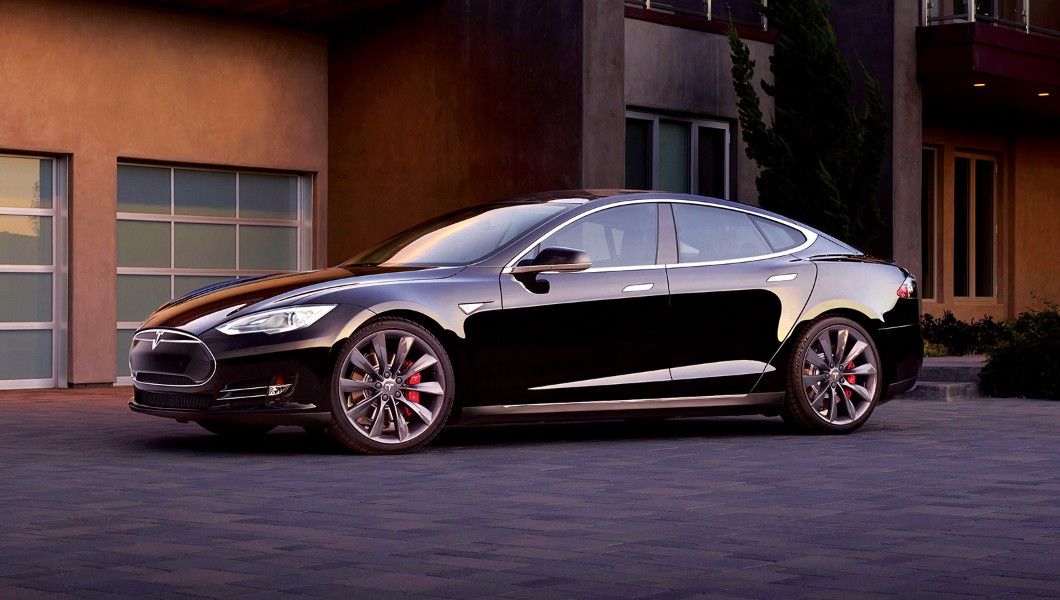 There are numerous ways you can charge your Tesla. The fastest is by using a supercharger. Your dealer will tell you where they're located (Dubai has one in Jebel Ali). These outlets will fully charge your battery in about an hour, while standard charge points (Dubai has around 50, located at malls and hotels) will take considerably longer to charge. I was connected for approximately two hours and gained 20 per cent charge. For emergencies, or if you'd like to top up at home, you get a standard plug charger (a handy little cable stored in the boot/trunk) that you simply connect to a normal wall outlet at home. I'm told this is the slowest way to charge the car. If you'd like to splash a little more cash, Tesla can install a charge point at your home on your driveway.
Now that we've established that I managed to not run out of power during my time with the Tesla, how good is it at being a car? Honestly, it surprised me. It might be a vehicle full of tech, though it's extremely easy to get in and just drive. The driving position is great, the seats are extremely comfortable, the handling is good and the exterior isn't exactly ugly either – which is an important point, as I personally find many of the "green" cars deficient in the looks department. The Tesla Model S P100D may not scream, "look at me!" but it's sporty enough to turn heads, and I had numerous people giving me the nod of approval. A fellow motorist even pulled up alongside in his Maserati to congratulate me. I didn't have the heart to tell him it wasn't mine. You need to enjoy those moments, right?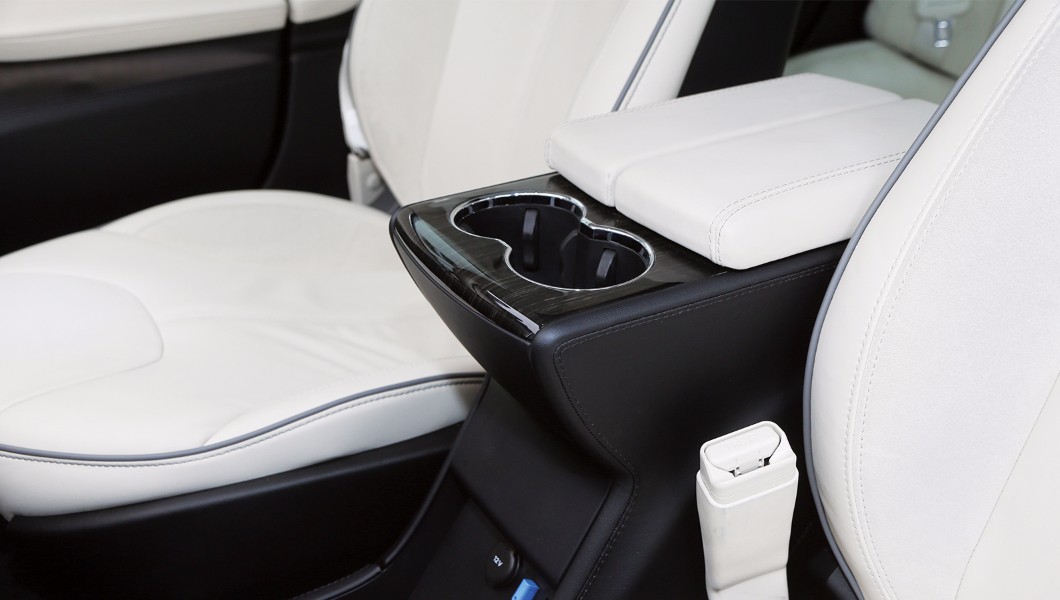 Inside, the car looks even better – particularly the white, premium interior. It looks fantastic – and even though I know what you're thinking – "Put a little nipper back there with a chocolate bar and it's ruined for life!" – I was informed that the upholstery was developed to wipe clean. I didn't put it to the test, however. The steering wheel isn't overly complicated with numerous buttons to scroll through a multitude of menus. A couple of easy-to-use "jogs" work perfectly well. It's also easy to bluetooth your phone to the car's incredible audio system, and as for the centre column infotainment system, it's hands down the best I've ever seen and used. With a similar look and feel to an iPad, the 17-inch touchscreen tablet consumes the centre column of the car's dash area. With full internet access (4G connectivity is provided by Tesla), apps such as Spotify and Tune-In radio are available, Google Maps works well, and I found the live traffic updates also very useful. The tablet not only means you can browse any website your heart desires, it also gives you complete control of your vehicle. A simple swipe down will open the sunroof; tap the unlock symbol to open your doors, and of course, tap the button labelled "Ludicrous" to use all the power the battery can muster for take off.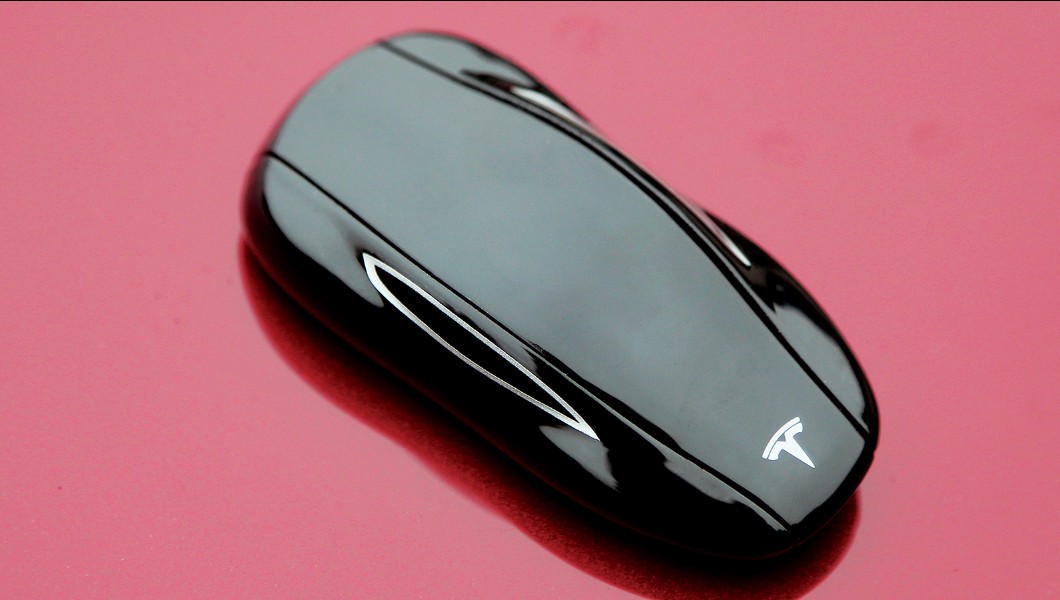 The speed. How best to describe just how fast this car is? It scares people. It doesn't matter if your passenger is male, female, young or old. Everyone that sat beside me had "a moment" when they first experienced the brutal and instantaneous acceleration of the Tesla Model S P100D in ludicrous mode. Personally, it gave me one of the biggest smiles I've ever had while test-driving a car. It's fast – very fast. Though it's not all about speed. As mentioned earlier, this car is a nice place to be; with the great interiors and audio system, I didn't find myself missing the roar of an engine or watching a rev counter bounce up and down while shifting gears. It really was simple, uncomplicated, comfortable and very enjoyable driving.
It may all sound too good to be true, but the Tesla does have some quirks. The car features regenerative braking – a feature that helps to prolong the brake life (because this car is heavy) and also helps the battery to last longer. The trick is you need to learn to drive using one pedal. If you remove your foot from the accelerator, the regenerative braking kicks in 100 per cent and slows you down in a hurry. If you easy off the accelerator, the braking is gradual. It's similar to engine braking but you're controlling how much it brakes with your right foot. This option can be turned off so the car drives more like a car you're used to, which is recommended to start with.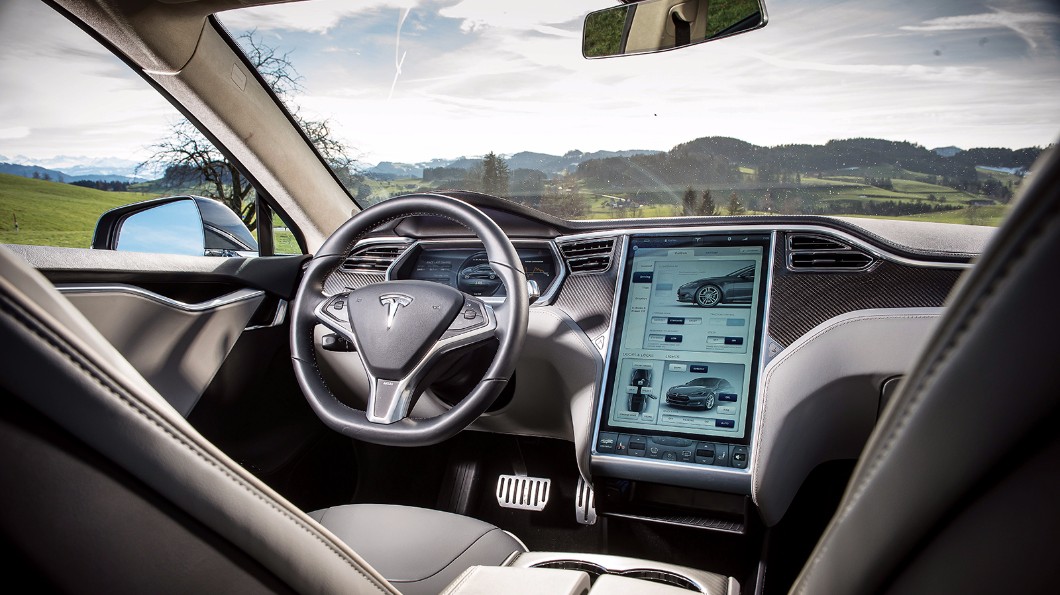 I love my tech so this car is a dream for me, but once my father sat inside to have a look, he was lost. Less tech-savvy individuals that want to reduce their carbon footprint may require a brief tutorial upon purchase. Of course, the most obvious quirk is that there is no petrol tank. The charge point is very well hidden on the rear of the car behind a light. It's a simple process, though I found it a little fiddly getting it to connect.
These small quirks could be fairly routine in 10-15 years as the motor industry moves towards electric power, but if you want to get on board now, I highly recommend the Tesla Model S P100D. It's practical, there's so much storage space due to the lack of engine and gearbox, and you won't know what to do with it all. It's faster than anything else out there right now up to 100 kph, and the battery will take you a long way before you need to charge it. If you have the opportunity to test-drive one, do it. I'm sure you won't regret it.
NUTS & BOLTS:
Engine: 100KW Battery with Performance all wheel drive
0-100 kph: 2.7 seconds
Range: 613km (NEDC)
Top speed: 250 kph
Price: Reviewed model AED533,400 (US$145,234)