The new Bespoke Collection from Rolls-Royce Motor Cars came just ahead of the new year revelry – enter Suhail.
The British marque has gazed further into the night sky, beyond the crackle and pop of fireworks, to name its new collection after one of the brightest constellations visible from earth.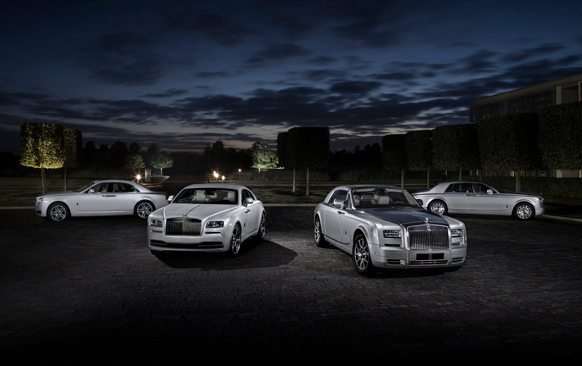 The first to be offered on Phantom, Ghost and Wraith models, the Suhail Collection also tips a hat to the work of the Arab scientist, Ibn al-Haitham, considered to be the father of theoretical physics and a bona fide influential thinker from the 10th century.
"Ibn al-Haitham was a notable pioneer whose scientific achievements represented a turning point in the history of science. We felt the Suhail constellation was the perfect inspiration for a very special Bespoke collection to celebrate his influence on Eastern and Western science," said Torsten Müller-Ötvös, Rolls-Royce CEO.
The exteriors of the new Phantom, Phantom Coupé, Ghost and Wraith models welcome a new astronomy-inspired moonstone pearl colour, which evokes the stars. The Suhail star emblem also completes a Turchese Blue coachline.
Interiors combine Cremé Light leather with Turchese accenting, framed by a Navy Blue instrument panel top and carpets. The Bespoke clock matches the interior tones, depicting both the Suhail Ursa Minor and Major constellations.
Last year (2014) was stellar for the carmaker, having introduced Collection cars such as Year of the Horse, Pinnacle Travel, Waterspeed, Metropolitan and Maharajah.