It's good to be bad – at least according to Jaguar's tagline. And when it comes to James Bond's latest foes, that statement has proven prophetic. The super-suave superspy is enjoying his 26th cinematic appearance this month, vying to thwart the global criminal agency known as SPECTRE. These could be his greatest opponents to date, which seemingly has much to do with their complement of souped-up Jaguars and Land Rovers. In a key scene, the cinematic spectacle sees the electric Jaguar C-X75 roar through the Vatican, launching behemoth actor David Bautista's character, Hinx, from 0-100 kph in 3.4 seconds.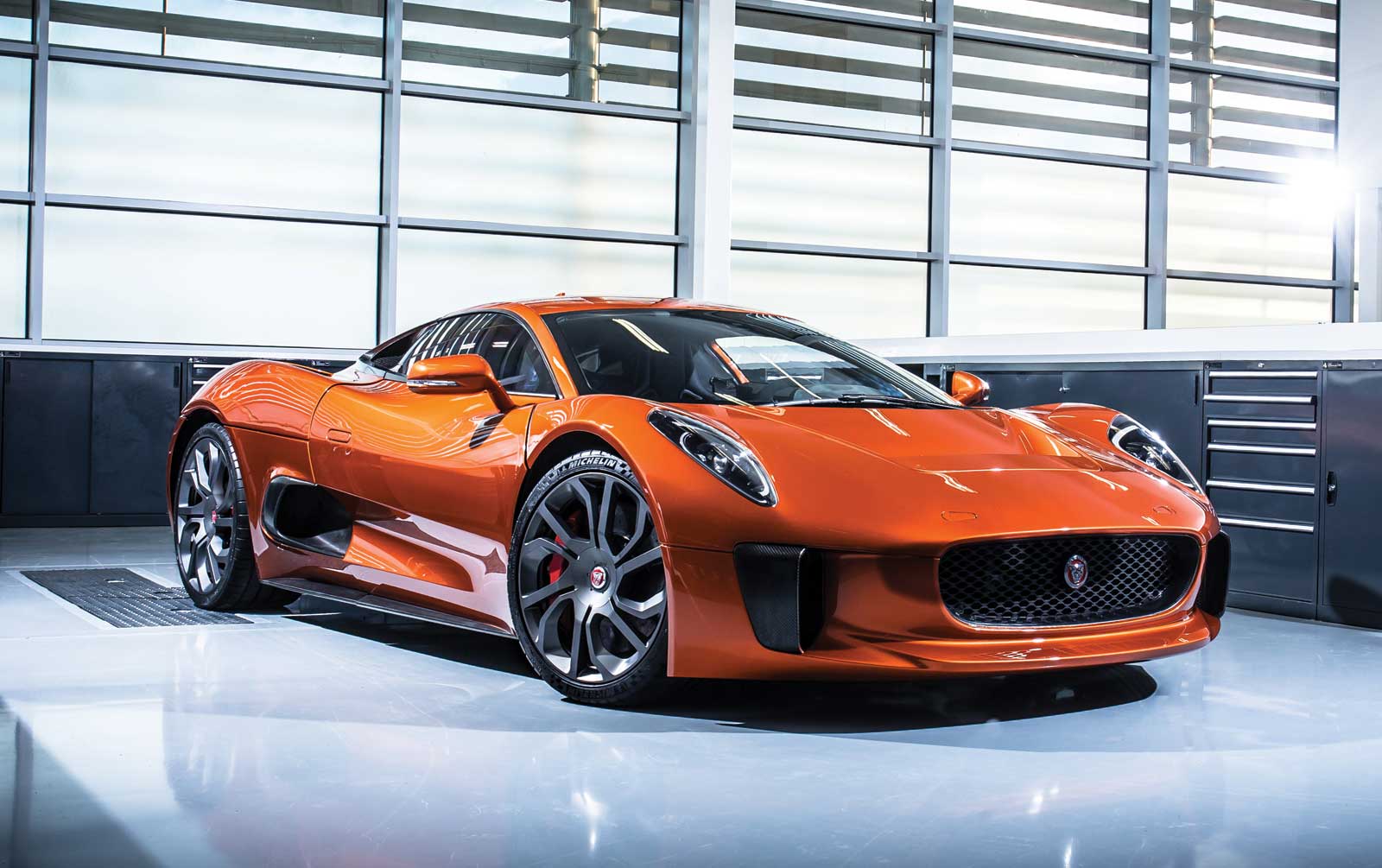 The all-electric Jaguar C-X75 ready to purr
It's described as the most advanced Jaguar ever and comes courtesy of the marque's Special Vehicle Operations (SVO), which partnered with Williams Advanced Engineering headquarters in Oxfordshire, England. The supercar has a combined power output of more than 850 bhp thanks to its Formula 1-inspired, 1.6-litre dual-boosted (turbocharged and supercharged) four-cylinder powerplant, pumping out 502 bhp at 10,000 rpm. The Jaguar Land Rover team also prepped two stunning SUV models for the Austrian scenes. The 550HP Range Rover Sport SVR is the strongest and fastest of its type and the Defender Big Foot is capable of sheer brute action, with 94-cm tyres and modified suspension – ideal for the snowy mountain terrain.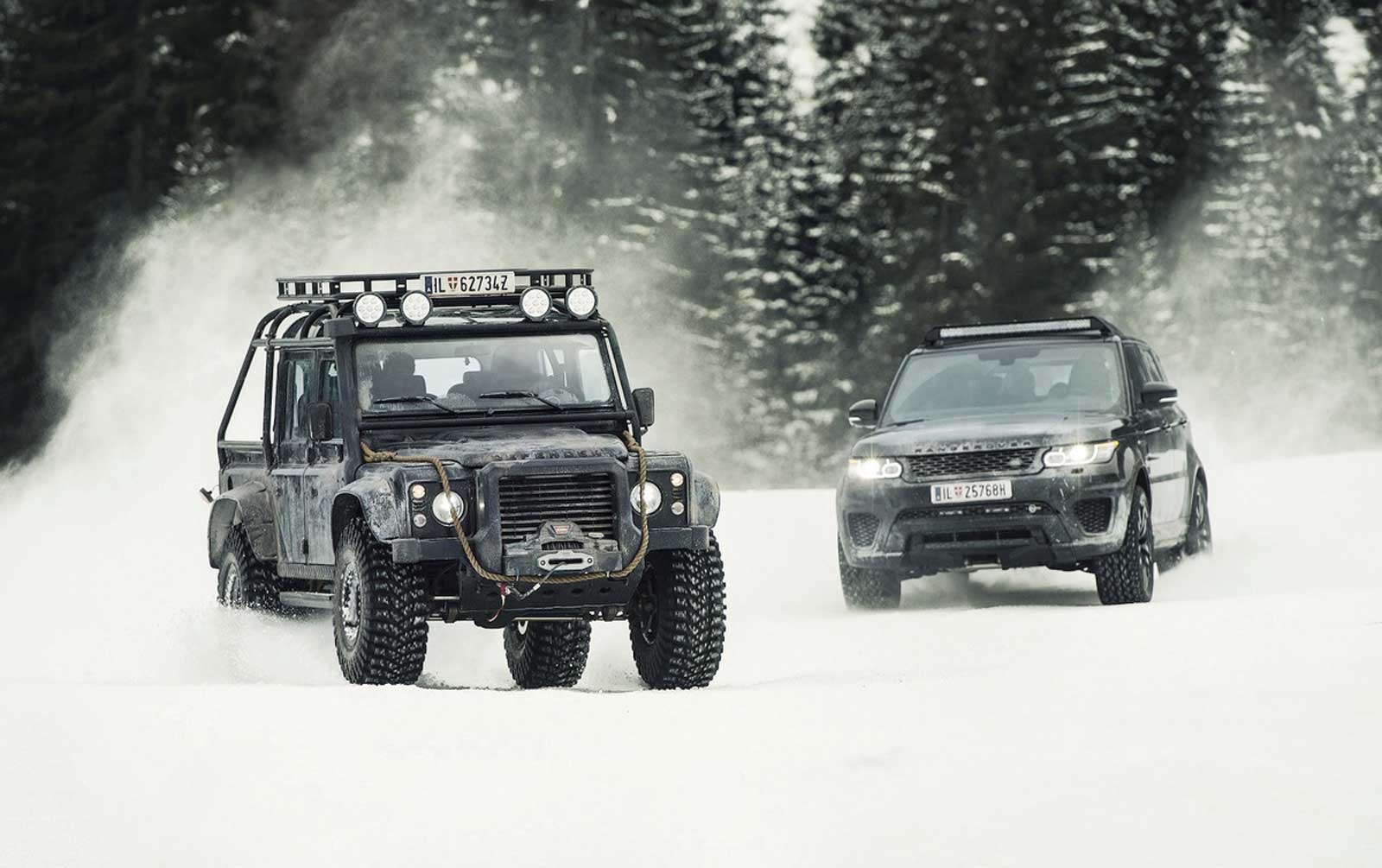 The Defender Big Foot and the Range Rover Sport SVR in action
The media was abuzz last month when one of the stunt coordinators allegedly revealed that US$34 million worth of supercars were destroyed (intentionally, we hope) during filming. Most of the motoring budget was invested in 10 "Built for Bond" special-edition Aston Martin DB10s – seven of which were completely totalled. Aptly named, as just 10 versions were made, we see Bond's Aston being pursued by Hinx in a moonlit Rome but (spoiler) surely a big chunk of the budget was spent on the Land Rover Defender colliding with a plane. Considering the entire movie cost $303 million to produce, it's clear to see that Bond and his cars are still a choice combination.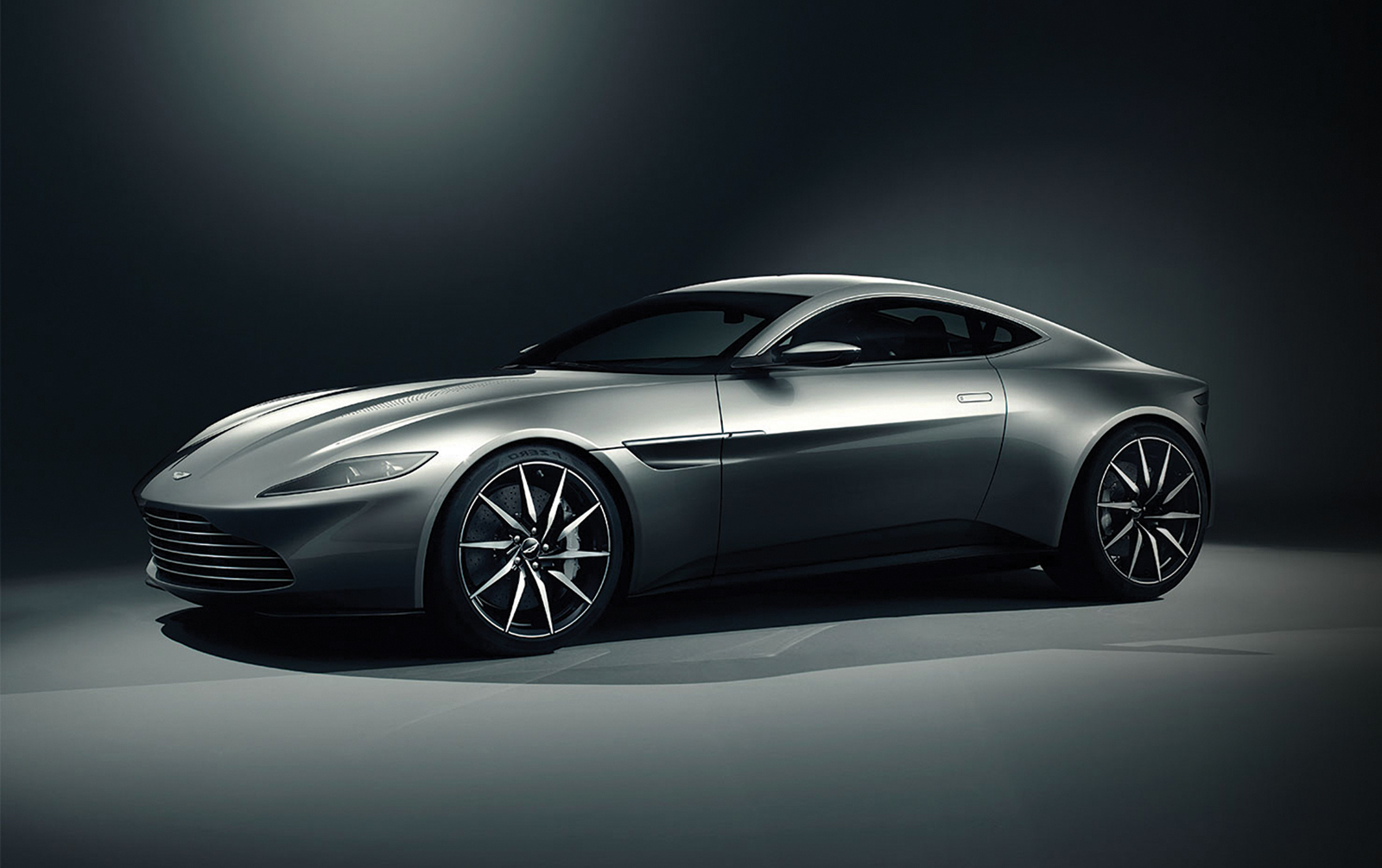 The ultra-limited edition Aston Martin DB10