Cairo is so culturally prolific, so utterly immortalised in our consciousness that even as a child I had a rudimentary understanding of its ancient pharaohs, pyramids, and the vast Sahara Desert. Yet when it comes to elaborating on what makes modern-day Cairo the inimitable beast it is today, there's a struggle to be eloquent. To précis the capital city would be a hopeless attempt to profile its 20 million inhabitants, its five millennia of chaotic history and its complex geopolitics, vibrant culture, delicate sensibilities and immense cinematic output – you get the idea. So let's start with the postcard cliché instead.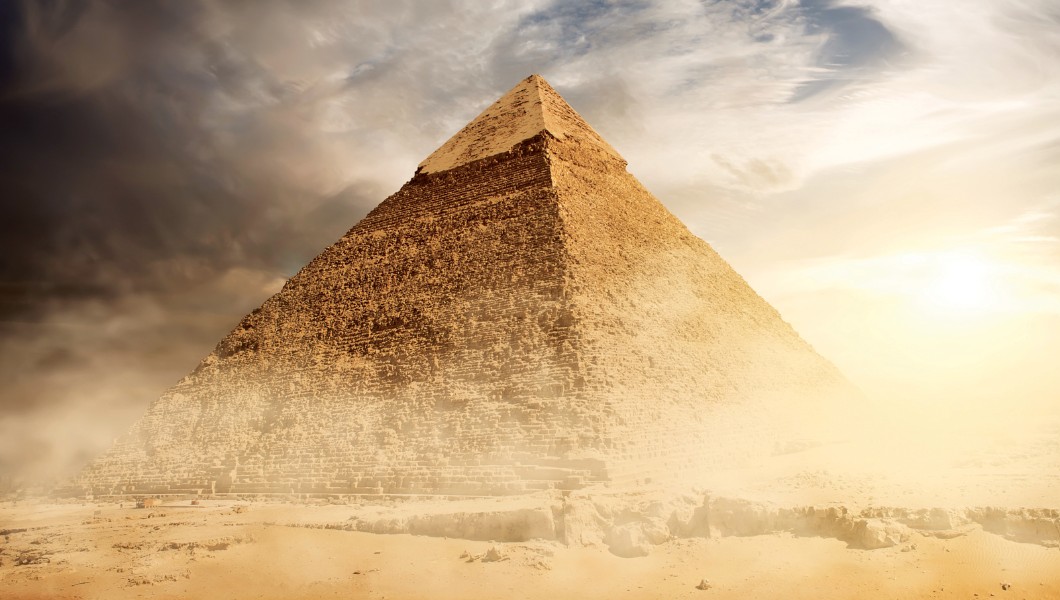 TAKE A PEAK
The in-flight approach to Cairo International Airport is an immediate introduction to what makes the city stand out. The spectacle begins with a window seat view over city, which straddles the Nile, sandwiched between the Mediterranean and the Suez where the metropolis sprawls out from the relentless waterway, irrigating an area that was already steeped in history by the time Moses said "let my people go". Everyone will smoosh their iPhones up against the tiny porthole windows for one obvious reason. From the air, the trio of pyramids in the Giza complex sits ever-so-close to the edge of the urban sprawl but the aerial serenity isn't quite reflected on the ground, where you're more likely to end up negotiating the price of a five-minute camel ride than stopping to contemplate one of mankind's utmost archaeological wonders. Regardless, the pyramids and the equally spectacular Sphinx are a must, and should serve to ease you into the real hubbub that's yet to come. At least by now you'll have earned stripes in the ancient art of barter.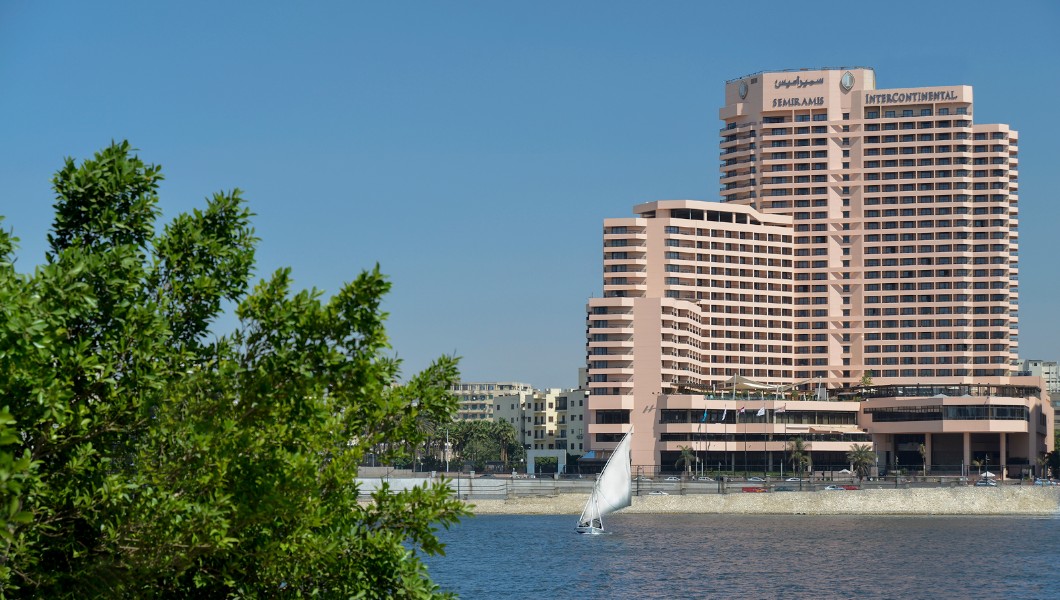 HISTORY AT EVERY TURN
Winding my way back to the heart of the city, my stay is at the InterContinental Cairo Semiramis, a venerable riverside property in Garden City, about as central as it gets and part of an inner nucleus of five-star stays that includes the nearby Sheraton, Kempinski and Four Seasons. At 29 years old, with a century of hotel history on the very same site, there's a fine line between classic design and a weathered aesthetic and the Semiramis treads it ever so delicately. What the 32-storey hotel lacks in finesse and fresh interiors it more than makes up for in terms of locale – and that incredible view. Stepping out onto the balcony to take in the honking city streets across the Nile rivals any IMAX experience that money can buy, but it's intriguing that the original 1906 property took its name from the Babylonian queen Semiramis, an Assyrian legend, in a city where historic facts so easily trump fiction.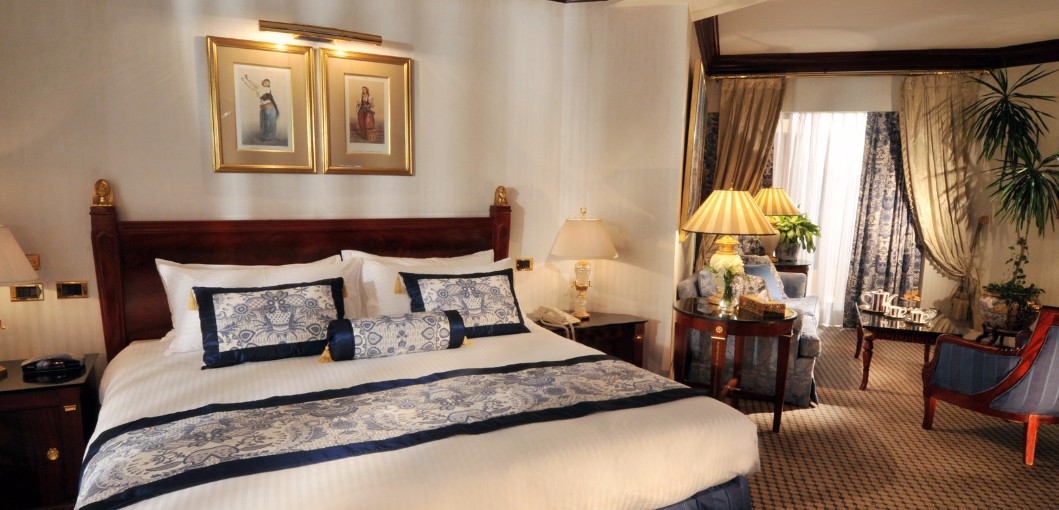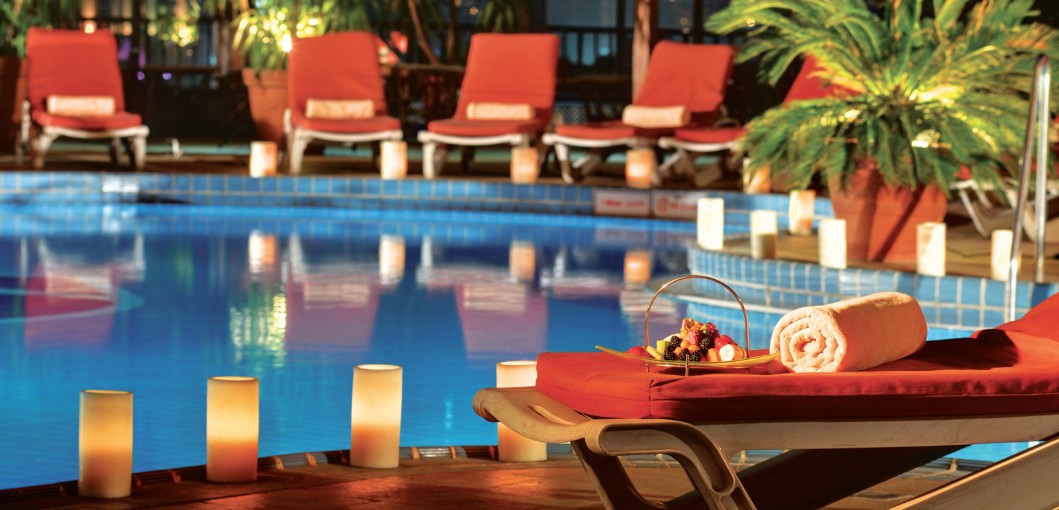 Speaking of which. Right around the corner is the Egyptian Museum of Antiquities (Tahrir Square; +20 2 25794596) but despite being 400 metres away as the crow flies, the journey ends up being a 15-minute Uber ride away, exemplifying Cairo's convoluted roads and wheezing traffic. The 115-year-old musuem boasts a collection of more than 120,000 historic marvels, ranging from pristine miniature scarab ornaments, to towering Nubian statues and more sarcophaguses than you'd ever imagine existed, but the palatial facility is somehow simultaneously awe inspiring and heart wrenching. Despite the embarrassment of riches, there's the distinct impression that some of the artefacts have been strewn about the place, with unpacked boxes in corners and peeling walls at every turn. The Egyptian Museum may well be the finest collection of antiquities in the world, but it could sure use a lick of paint.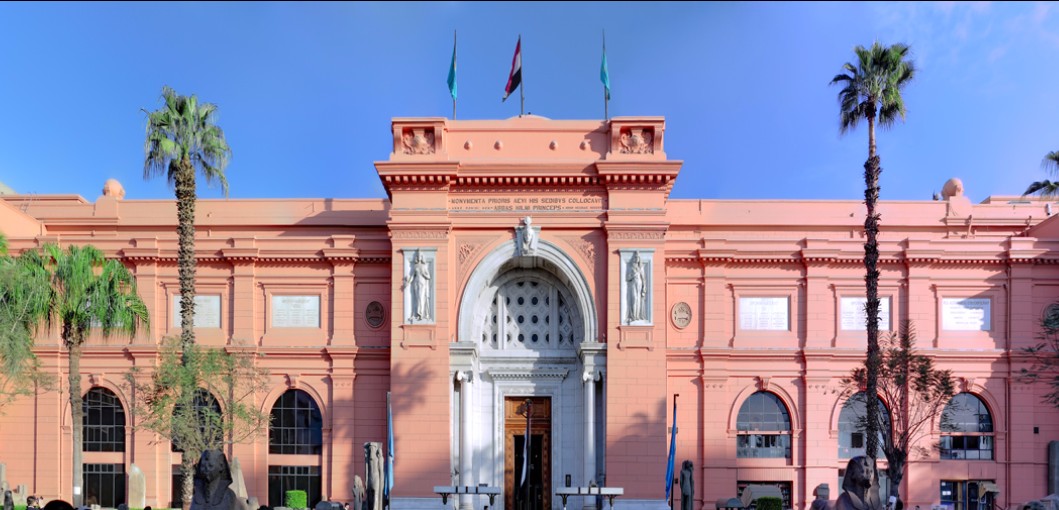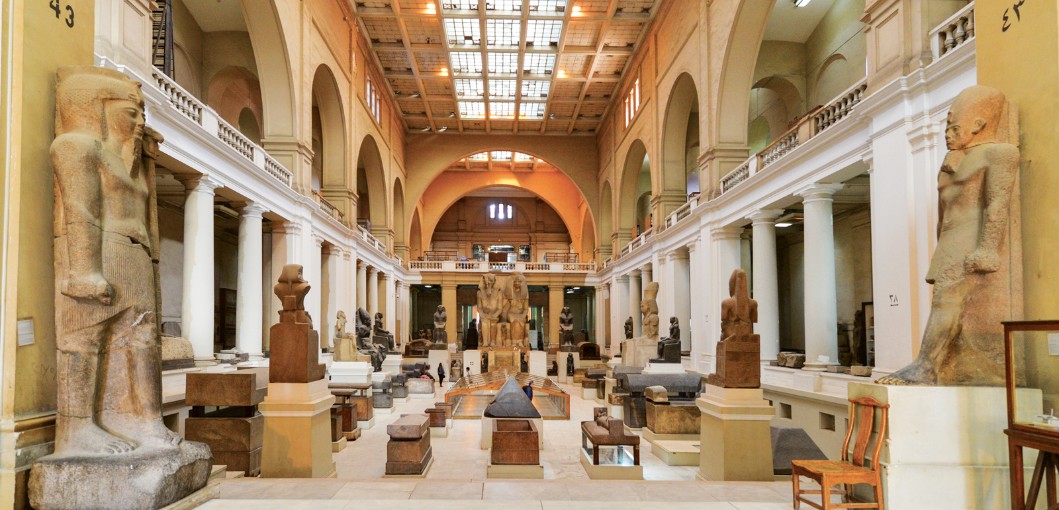 Outside, the infamous Tahrir Square anchors some of the city's main thoroughfares, decorated by a mosque and political statue on one side, and a KFC and Hardee's on the other. Best known as the cradle of the 2011 revolution, "Liberation Square" is essentially now a very ordinary looking roundabout, and while it's still very busy, the political dissidents have been replaced by waves of commuters and tour buses. Six years on, the hangover of the January uprising appears to have subsided, but fatal car bombs at a Giza checkpoint and a nearby Coptic church in recent months will have scuppered many tentative holiday plans. Yet the city's wheels keep on turning – 24 hours a day.
A TASTE OF CAIRO
I never anticipated eating a stuffed pigeon, let alone two of them at 4am, but Cairo's body clock is utterly haywire. The city has no off switch and dinner can frequently spill over into breakfast, which can in turn replace lunch. While the Semiramis certainly has its share of fine dining, with Thai restaurant Birdcage, a taste of Italy at Pane Vino and the delightfully named Sushiramis, the real flavours of Cairo are out in the streets. My nostrils led me to an alleyway near Khan el-Khalili, a sprawling, pulsating souk, where I find a willing assistant to translate my slightly reluctant desire for the delicacy. Two pigeons stuffed with rice (and a flavourful broth made from the stock), as it turns out, makes for a hearty meal at any time of day, especially if you don't want to navigate the market on an empty stomach.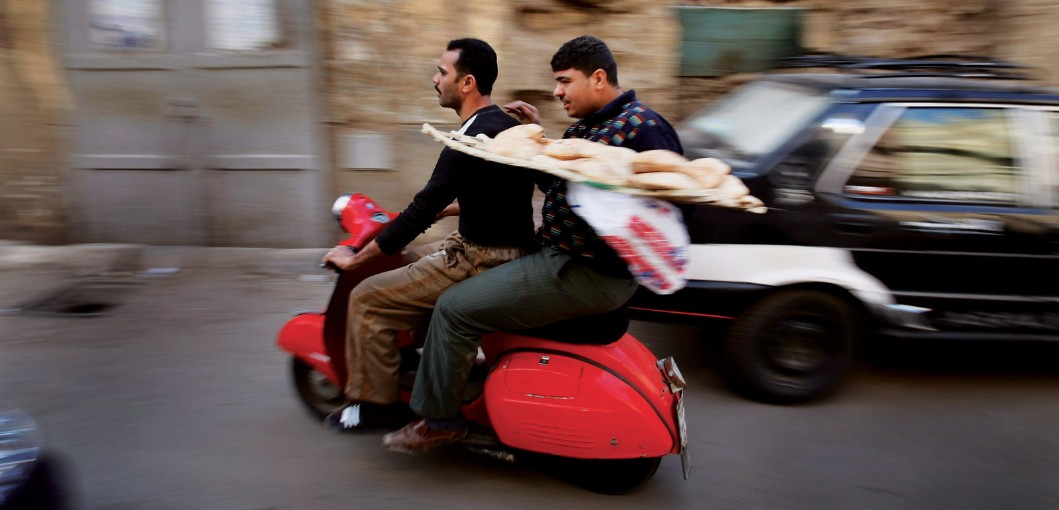 Khan el-Khalili is lesser known than the pyramids or museum but certainly one of Cairo's top attractions, built by Sultan Barquq in the late 14th century. If you were to picture a modern-day Aladdin picking a pocket or two, it would be here (take heed) and even if you're not browsing for spices, scarves or street food, the area is a sensory experience that should leave a charming impression. The expansive bazaar district is as much of a museum as the famous den of antiquities, except that these exhibits are a little more animated. If you were expecting a simple covered market then think again; this was originally known as the turbat az-za'faraan (Saffron Tomb) and, as we already know from the Great Pyramid, these guys tended to make an effort with their burials.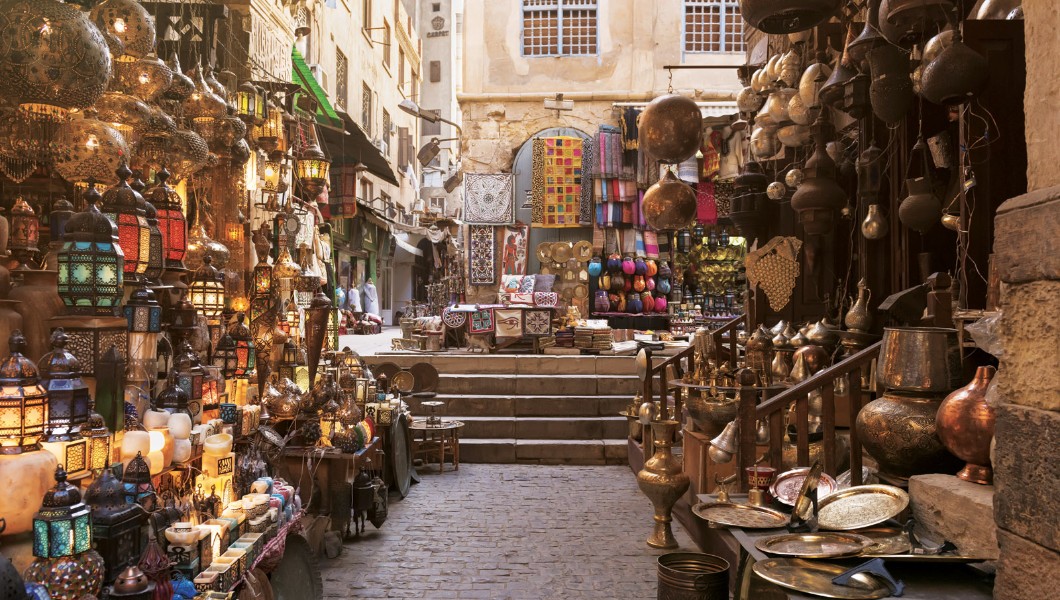 The mausoleum-cum-commercial zone is another architectural phenomenon, with soaring carved masonry cutting angles for peddlers to cram their wares into various nooks and crannies. Clearly geared toward tourists, the stone warren also has several coffeehouses (مقهى / maqha), restaurants, and street-food vendors spread throughout, identifiable at a distance via plumes of billowing shisha smoke. The area is simply alive, and when it comes to pushy salesmen or over-eager characters offering their tour guide services, you simply have to take it in your stride and make the most of the banter – hence the need for nourishment. It's fair to say that anyone with a crushing case of social anxiety may not thrive in the environment, but believe it or not, there are plenty of safe havens where you can get away from it all.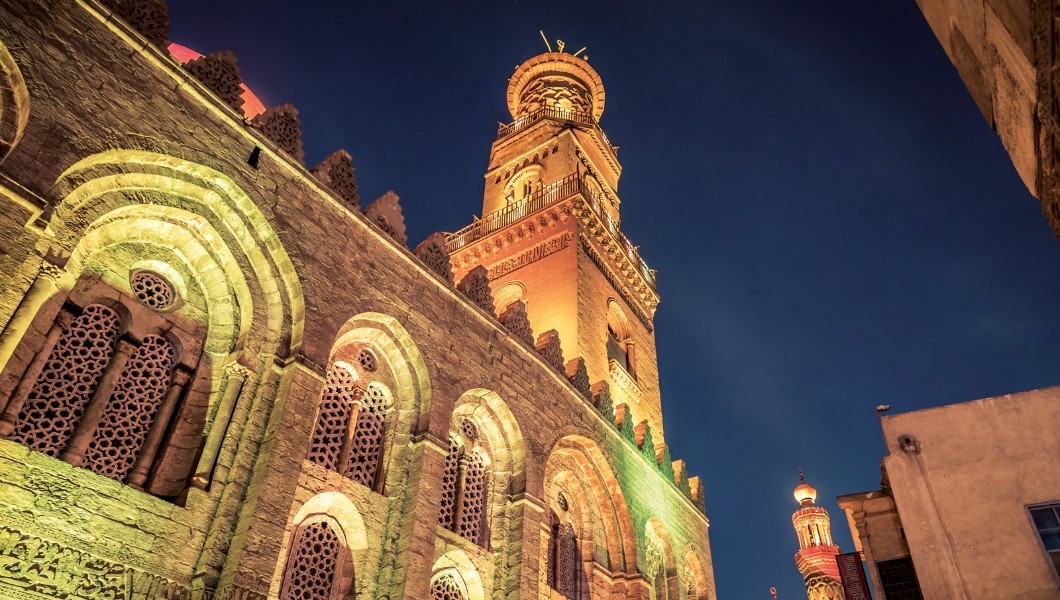 My culinary exploits also led me to bougie restaurant Sequoia (pictured below), for a much calmer dining experience and, continuing the bird theme, I opt for quail marinated in pomegranate molasses, as well as a few samples of Sakara, an Egyptian beer – because it's good to shop local. Failure to get a table here isn't too much of a shame since neighbouring venue Left Bank is equally enticing, but while you're in town it's highly worth embarking on a dinner cruise. One of the best options is the sizeable Nile Maxim (15 May Bridge, Omar Al Khayam, Zamalek; +20 102 500 6915), which my driver (jokingly) tells me no longer has an engine. My disappointment fades once I feel the twin-deck vessel drift out to the centre of the Nile and, other than an Arabic feast and a fix of belly dancing, a few hours cruising up and down the Nile is a relaxing way to gain a sense of scale without fretting about traffic.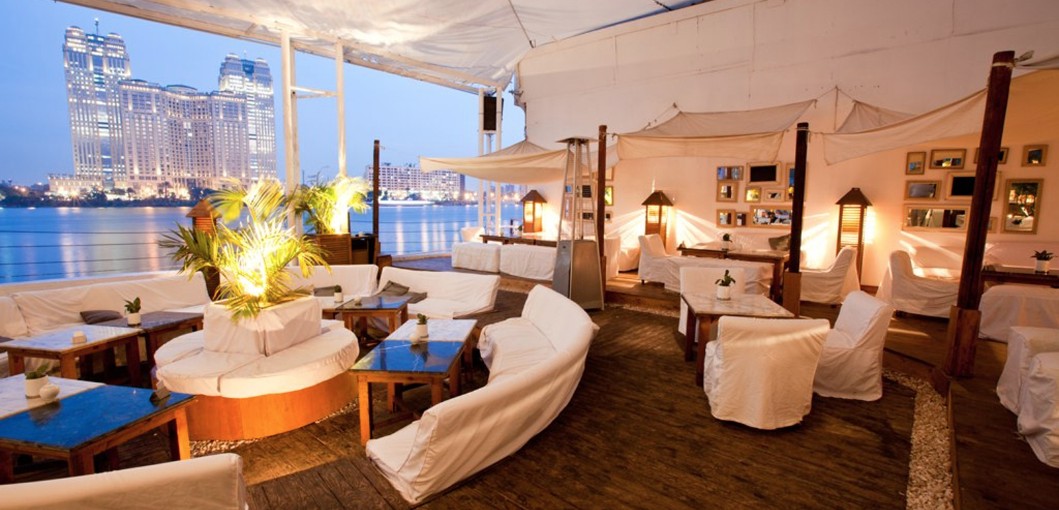 If you'd rather go at your own pace, Nile Kayak Club (+20 101 001 3335; pictured below) offers a chance to take quirkier and more environmentally friendly transport during daylight hours. But when it comes to windsurfing, jet skiing, or anything that leaves you liable to fall in – you'd be better off in the more salubrious Red Sea. For anyone who's not laid eyes on the world's longest river, it cuts through Cairo like a blunt object, with a series of choc-a-block bridges suturing the two halves of the city together. The big, brown waterway may take you aback with its girth, but that's nothing. The Nile connects Egypt to 10 other countries, from its source in Uganda's Lake Victoria to neighbouring Sudan at its southern border. It may not have the same pretty looks as more verdant stretches in the south, and it may not offer a great deal of leisure opportunities, save the occasional kayaker and the staple dinner cruise, but the Nile is another key proponent of what makes Cairo so iconic.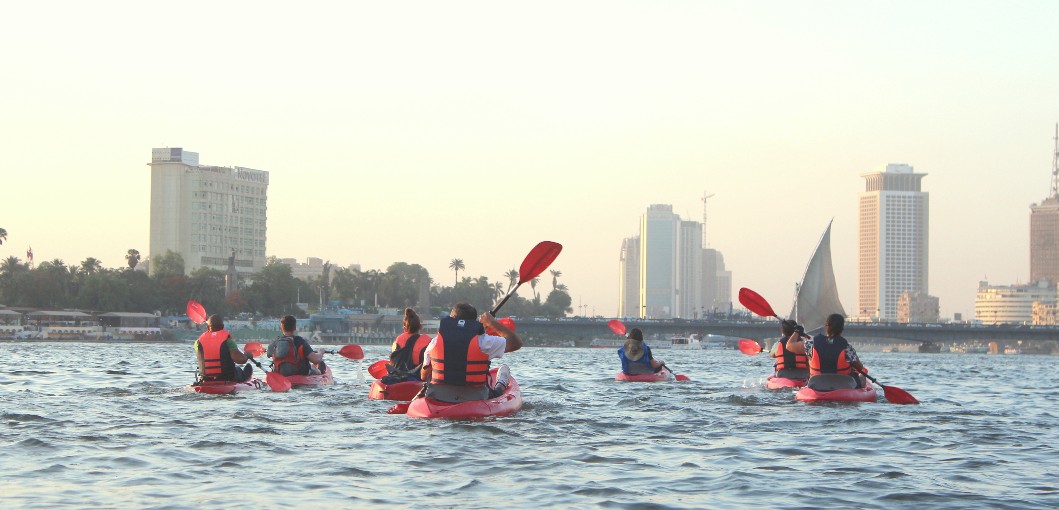 At night, trendy rooftop bar Loft21 (Abou El Feda, Zamalek; +20 2 27350014 ticks all the boxes for an alternative perspective back over the water. Whether it's cocktails, light bites or DJ sets, the Cairo Capital Club venue is a far cry from the city centre brouhaha, with views that surpass even the InterCon. The venue is cool, collected and filled with techie millennials, bearded hipsters and young entrepreneurs imbibing cocktails and passing the time. Similarly, alternative venues like "3elbt Alwan" (Mohammed Mazhar, Zamalek, Giza; +20 101 856 0510) draw younger crowds than the old-school hotel establishments, with up-and-coming bands performing acoustic sets while students sip strong coffee and continue their knitting patterns. There seems to be a desire to pacify the mood after years of continued furore, still manifested in delayed trash collection and the threat of water shortages.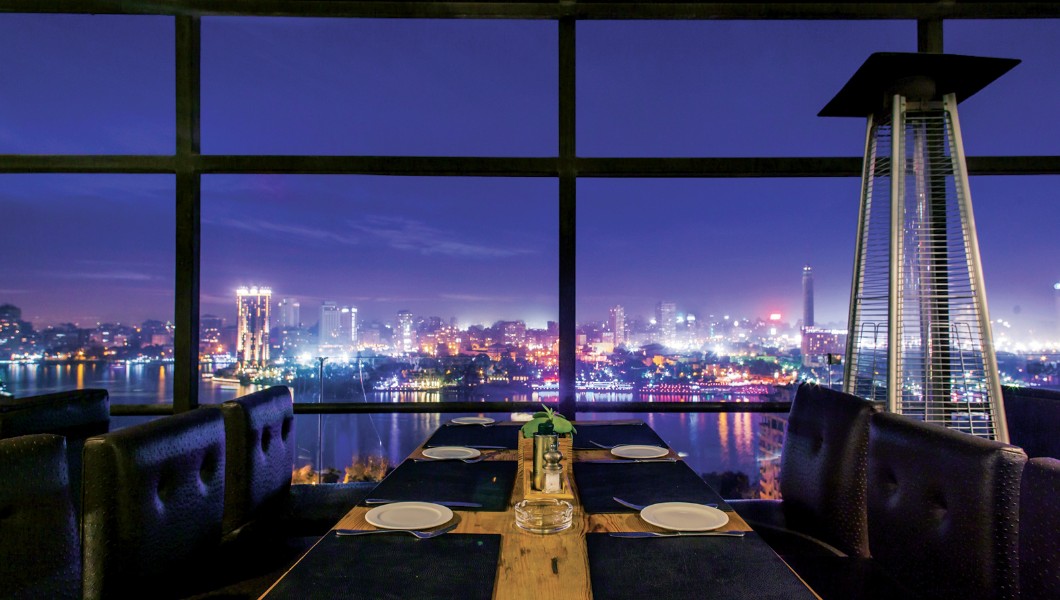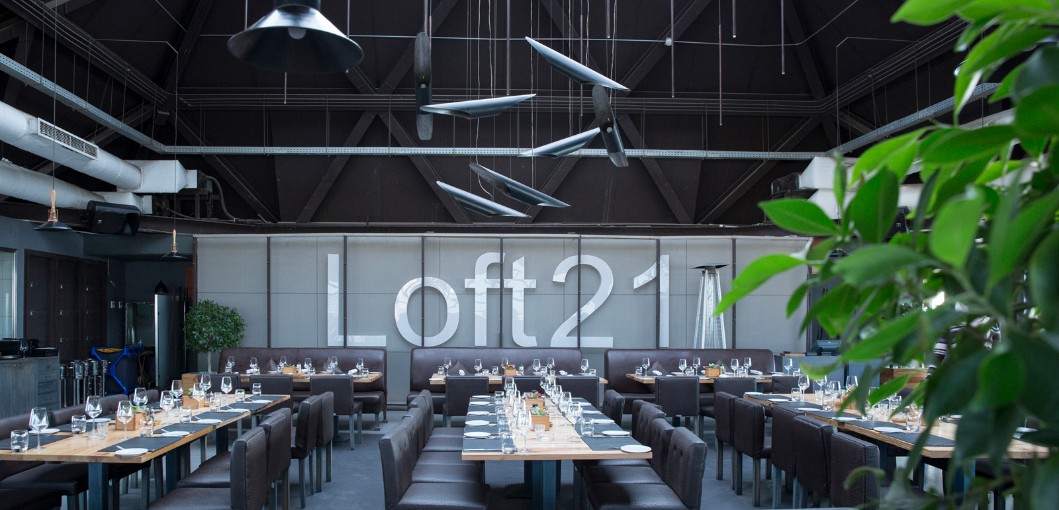 OLD CITY, YOUNG AMBITION
The youth are apparently the key. The Egyptian Tourism Authority has plunged US $68 million into a mammoth advertising campaign, looking to revive numbers after a sobering 80 per cent dip in overseas visitors since 2011, and ad firm JWT has chosen to focus on young people to steer things back on course. The #IAMEgypt campaign is intended to inspire Egypt's own social media users to entice "the adventurous youth of the world to be the first to return", and it's Cairo's millennials who are leading a renewed cultural charge. Dynamic venues like Cairo Jazz Club (26th of July Corridor, Madinet Al Eelam, Al Agouzah; +20 106 880 4764), colourful restaurant Zooba (26th of July Corridor, Al Gabalayah, Zamalek) and art house cinema Zawya (Qasr an Nile; +20 2 25758797) are gentrifying pockets of the city and drawing the hip "New Cairo" crowd, but also benefiting expats and intrepid travellers alike, evoking the more edgy and artsy scenes of Istanbul and Beirut.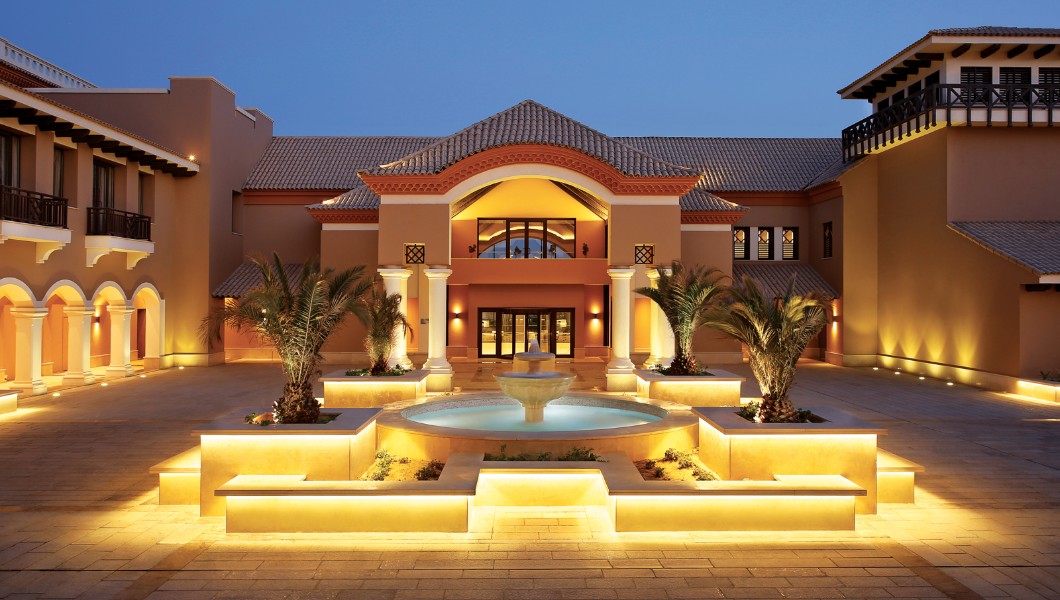 Hoteliers still have their place in Cairo's revival, of course. In a boon for the baby boomers, Marriott has just debuted The Westin Cairo Golf Resort & Spa, Katameya Dunes (above), where (sic) "ex-royalty meets young fresh, niche-seeking crowd", but in reality there's some dollars to be made from silver-haired retirees who want to play golf in the sunshine. The St. Regis Cairo will join the party in April, with Starwood confident enough to debut a 29-storey hotel and residential complex and Oberoi will also be shipping in well-heeled holidaymakers with tour operator Alexander+Roberts, having launched 44-passenger vessel Oberoi Philae, with an itinerary that includes four nights at the Kempinski Nile Hotel in Cairo. Believe it or not, the partnership was made "to meet the increasing demand for Egypt that we're seeing with our upscale, culturally adventurous travellers" – hopeful words from the tour company's president, Bob Drumm. One thing's for certain; restaurants, bars and hotels will continue to rise and fall while Cairo just keeps on being Cairo.