If you really needed a reason to get excited about the illustrious reopening of The Address Downtown, look no further than The Restaurant. The prime Downtown real estate was once occupied by none other than Wolfgang Puck, and has now been fully reimagined as a round-the-clock restaurant that has all the comforts of a lavish hotel suite, with an incredible menu packed with the best of Britain, along with some Continental flair for good measure.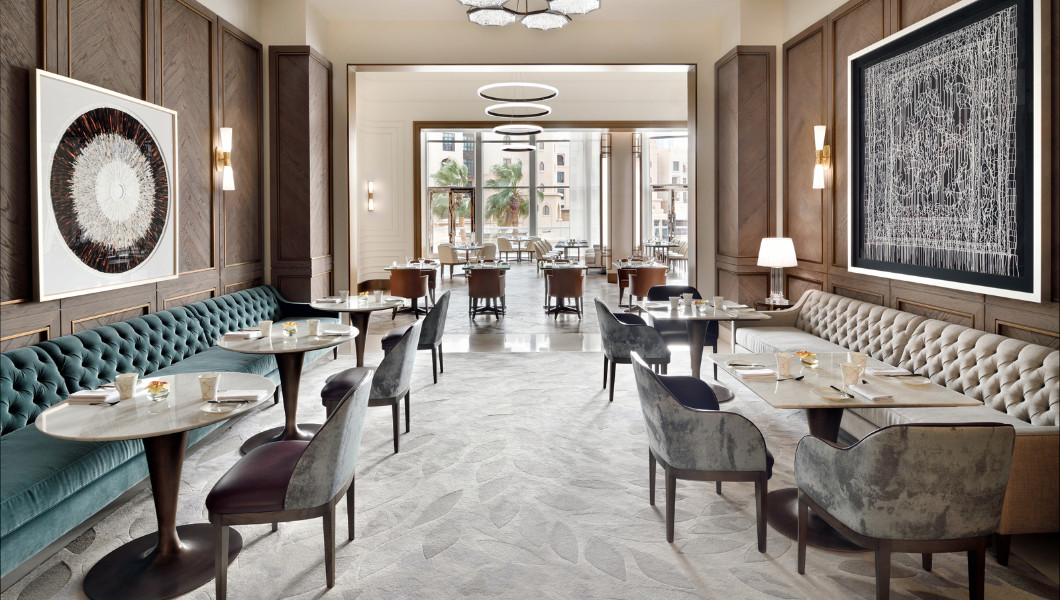 At first glance, the carpeted venue follows a theme – soft, muted tones of light grey, blues, creams and browns – but on closer inspection the space is divided into themes. The café-style reception area flows into a white tablecloth fine dining area, which in turn morphs into a more casual lounge-esque space by the enormous floor-to-ceiling windows. Then there's a coffee bar and delicatessen area, a round-table private dining nook, secluded Art Deco bar and, of course, the incredible balcony, which overlooks the Dubai Fountains and the unmissable Burj Khalifa.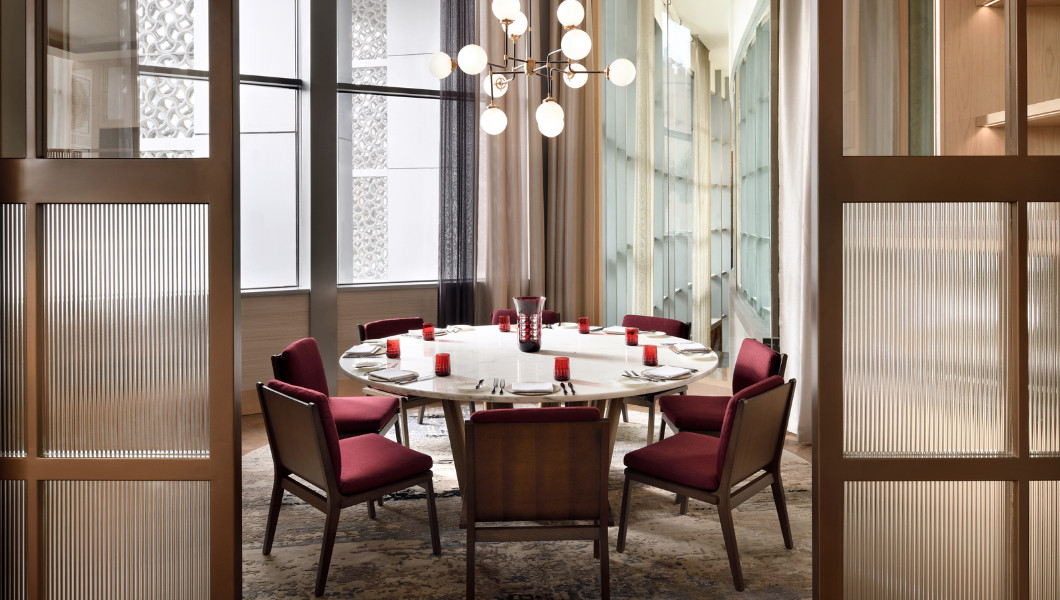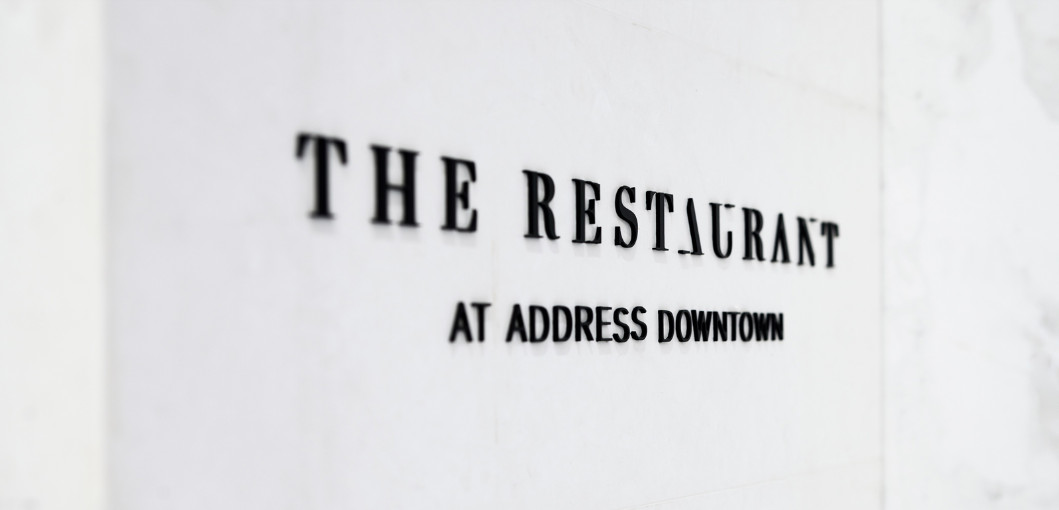 Arriving at dusk is the ideal time to enjoy the transition of day to night, as the sun sinks behind the world's tallest tower and the fountains dance in the distance. But as remarkable as the location is, your lingering memories will be more to do with what's on the menu.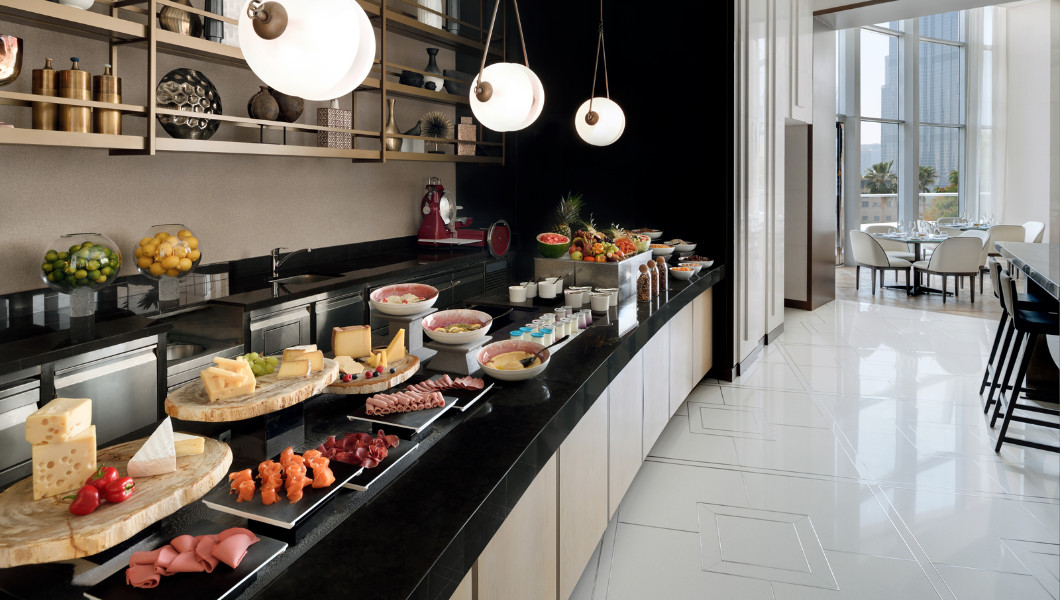 Before the à la carte items arrive, however, diners are invited to visit the exceptional salad bar, for a mix of whatever takes there fancy, including a range of leaves, veggies, cheeses and preserves. A dedicated chef is on hand to toss the healthy concoction in a dressing of your choice and the feast begins while you wait for your order to arrive.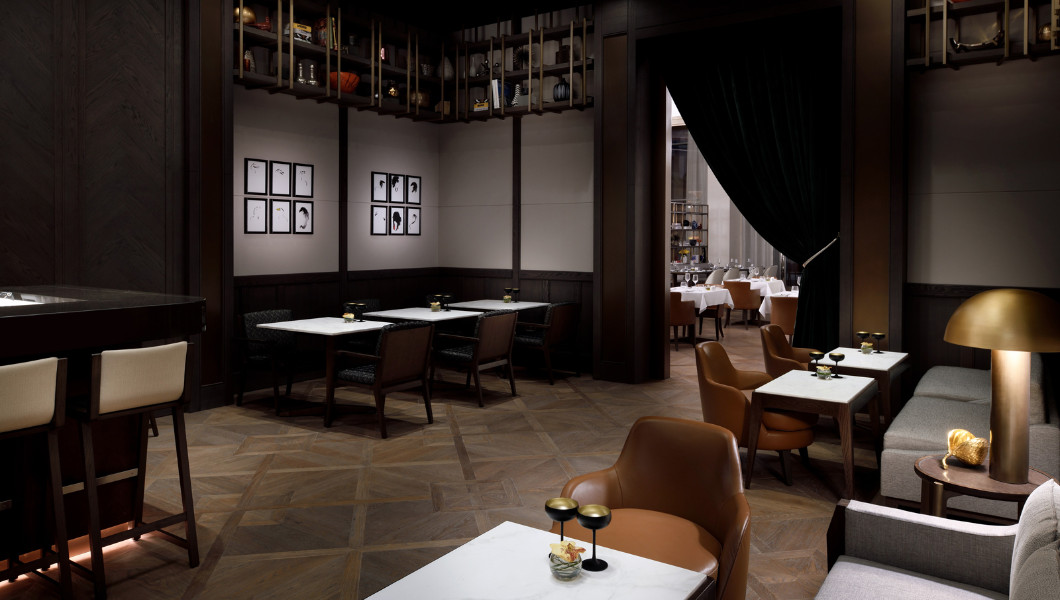 I was fortunate enough to sample a few starters, including the steak tartare; hand-cut beef with a pinch of parsley and a punch of capers and onion. Also piled on the table, the duck foie gras terrine was paired with a festive fig marmalade, with ginger bread and mulled wine jelly, while the more subtle tasting Herefordshire green asparagus arrived with a modest clump of caviar imperial and a quintet of tofu cubes. As if that wasn't enough, a fish bowl of gin & tonic was recommended from the aforementioned bar, The Library, where the juniper drink is a specialty, with at least a dozen varieties available, along with a range of relevant botanicals.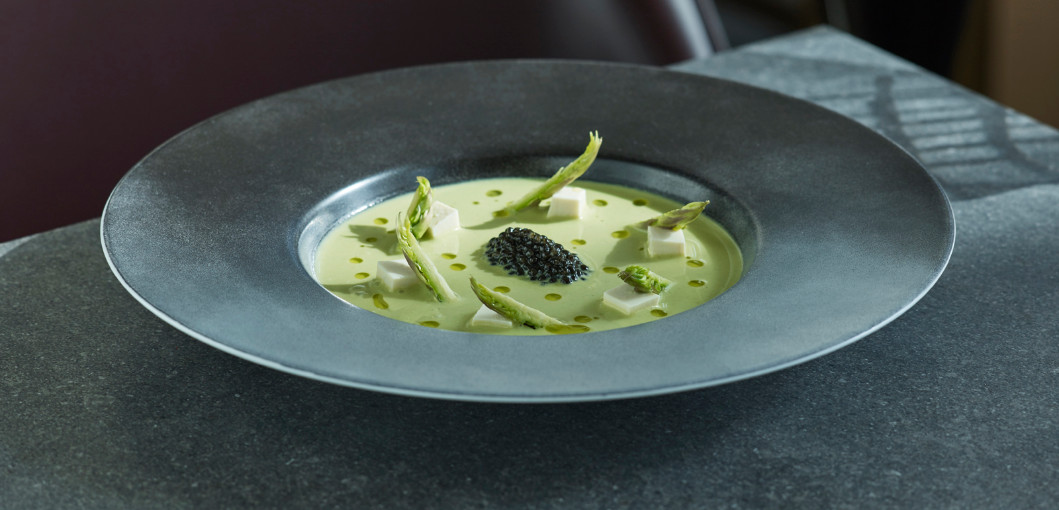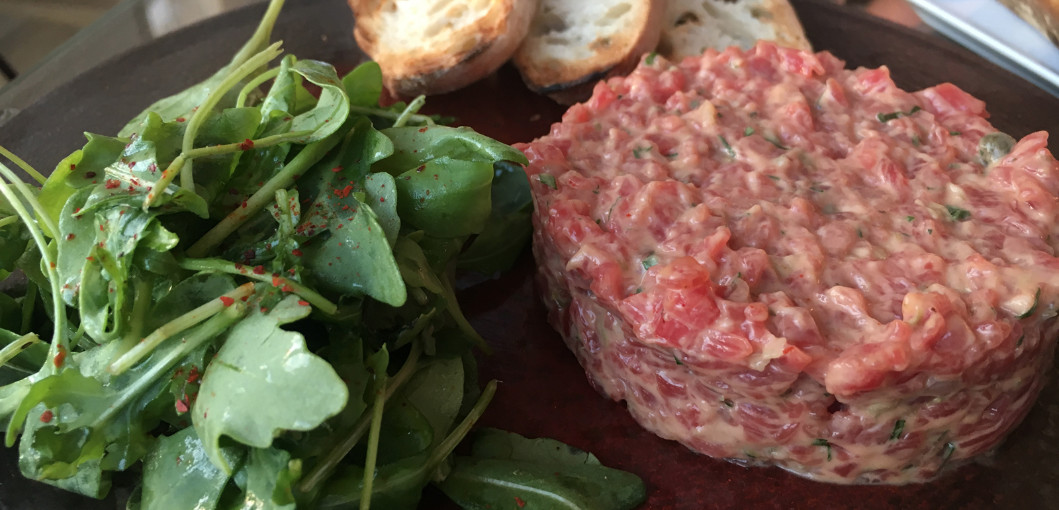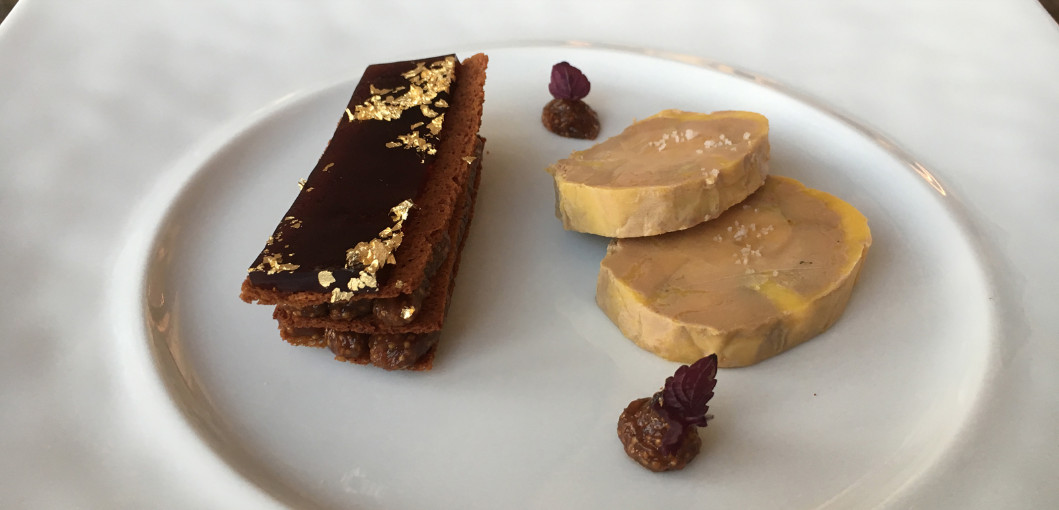 With barely any space for mains, it was a tough task to taste two menu items, but vegans look away now. The Angus ribeye was certainly up to the task, arriving medium rare, with a fistful of fries and some Béarnaise, creating a flavourful union courtesy of Scotland and France. More remarkable, however, was The Restaurant's take on beef Wellington, cooked to perfection, ready to melt in the mouth and topped with an endearingly avant-garde pastry. You'd certainly be forgiven for getting the camera out and adding it to your Instagram story.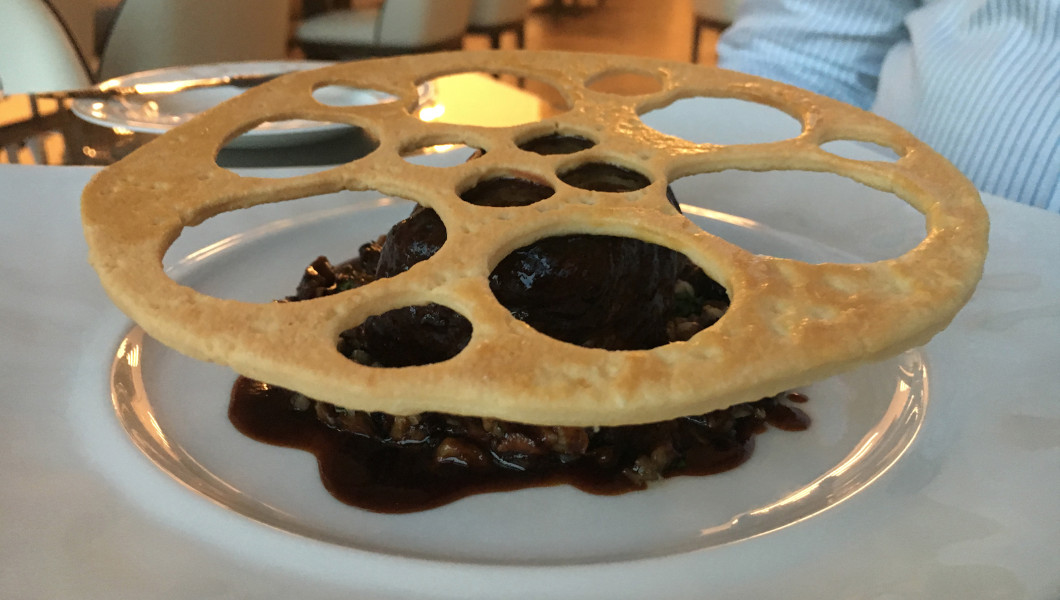 Other main course options include a gamete of seafood, such as Dover sole, Scottish salmon and seabass, as well as flavour-packed dishes such as black truffle linguine and chicken served Rossini style. Something for everyone, to say the least.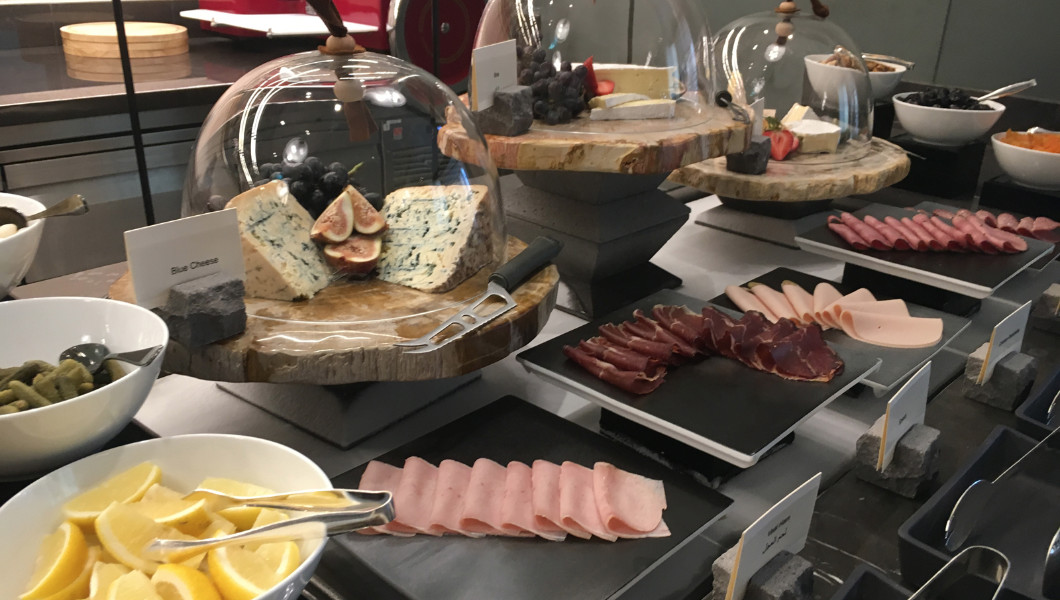 Dessert is my never my forte, but bypassing the enticing sweet options – Eton mess, profiteroles, crème brûlée et al – it was a case of trekking back to the deli for a selection of cheese and dried fruits, washed down with a coffee before retiring to the balcony to drink in the views. Want some good news? The Restaurant is open for breakfast, lunch and dinner, and in fact never actually closes. Hotel guests and walk-ins can find a seat day or night, making this one of the most attractive nocturnal dining spots in the entire emirate. It's a simply named venue that simply excels in serving great food. Bon appétit.