Having driven the McLaren 570s not too long ago, I wasn't sure if driving the 570s Spider would be an all too similar experience. It's marketed as being just like driving the Coupé version, with the added luxury of vanishing the roof with a quick flick of a button – yet I was genuinely surprised quite how different the experience was As with the previously reviewed model, as soon as you climb inside the vehicle it feels how a sports car should. Designed for speed, it's not a luxury super car, but the McLaren racing heritage is immediately evident in its DNA.If you're not too sure about the origins of McLaren (some of my friends didn't realise they are a British car manufacturer), allow me to enlighten you. Bruce McLaren (born in Auckland, New Zealand) started his racing career as a teenager in a modified Austin Ulster that his father gave him. He went on to develop his own Formula 1 car in May 1966, before scoring his first point by placing sixth in the British Grand Prix.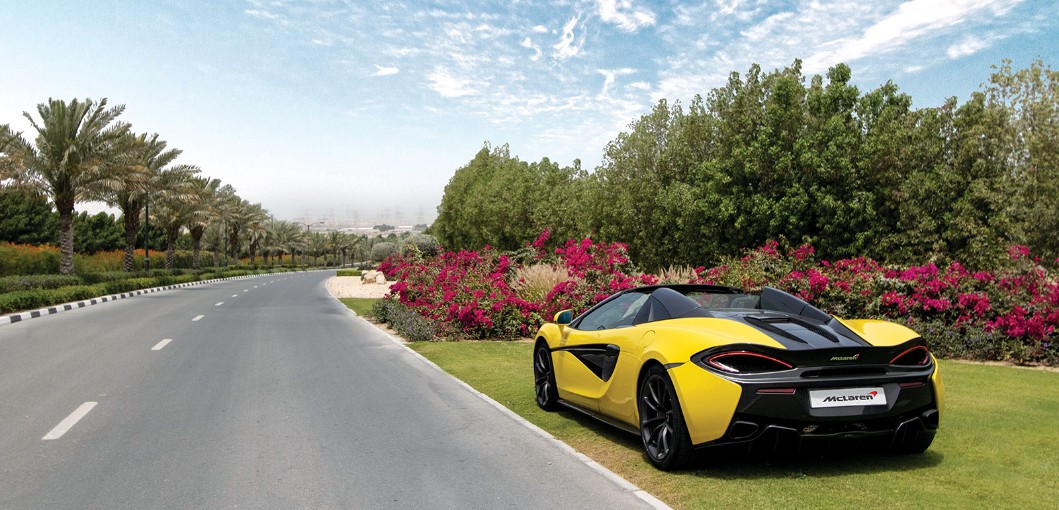 The foundations of McLaren being a world beating racing team and world leading technology company were laid that day. However, Bruce tragically died while testing the McLaren M8D at Goodwood in 1970. In memory of Bruce, racing legend Denny Hulme went on to win nine out of 10 Can-Am races in the M8D in 1970. McLaren would then win the Formula 1 constructor's championships in 1974 as well as driver's titles with Emerson Fittipaldi and, even more memorably, James Hunt.
Since Ron Dennis took over in 1981 the records have tumbled thanks to motorsport greats such as: Niki Lauda, Alain Prost, Ayrton Senna, Mika Hakkinen, Kimi Raikkonen, Lewis Hamilton and Jenson Button. All this racing heritage paved the way for the truly iconic McLaren F1 road car.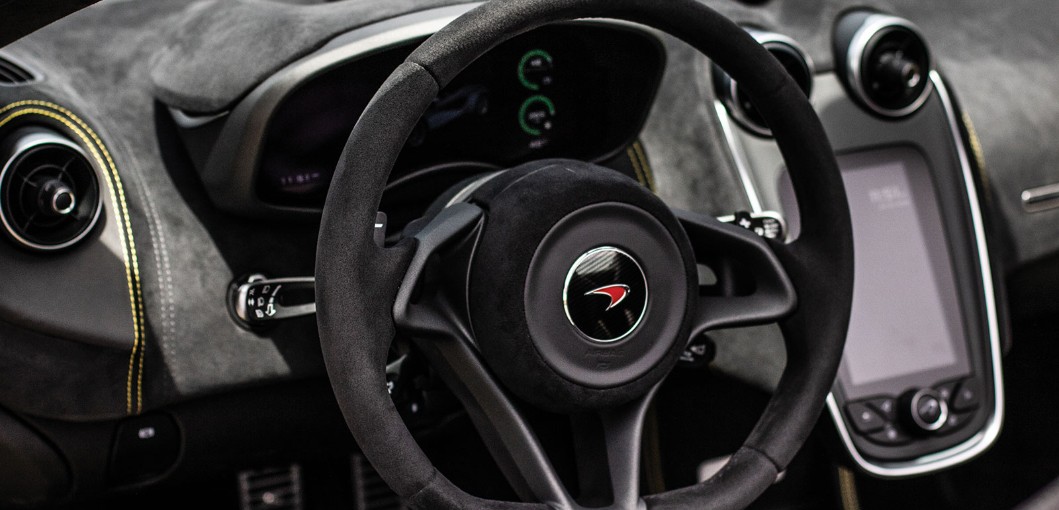 Decades later I'm lucky enough to be opening the truly spectacular dihedral doors and climbing into the 570s Spider. As mentioned earlier, as you sit down you feel like you're in a race car. The pedal position is even suited to left foot braking as you would in a race car. Compared to other convertibles you also have a good amount of room in what I found it to be a very functional two-seater. There's a place to store your phone, a drinks holder that easily holds a large cup in place, and thankfully a "glove box" that fits more than a pair of gloves.
This new McLaren has the standard 'frunk' storage space since the delightful 3.8-litre twin turbo V8 is located at the back. However, this little gem also has a boot… of sorts. When the roof is on the Spider, the small storage space where the roof would go when you choose to enjoy the open air can be used as storage space for smaller items. Just don't forget to empty it before lowering the roof.
The rest of the interior isn't much to sing and dance about. It's functional, comfortable and, as with most things McLaren, it all has a purpose, with no frills or fancy add-ons for aesthetics. This is also true of the exterior, except this car looks beautiful and even described as a "piece of art" by one of my passengers.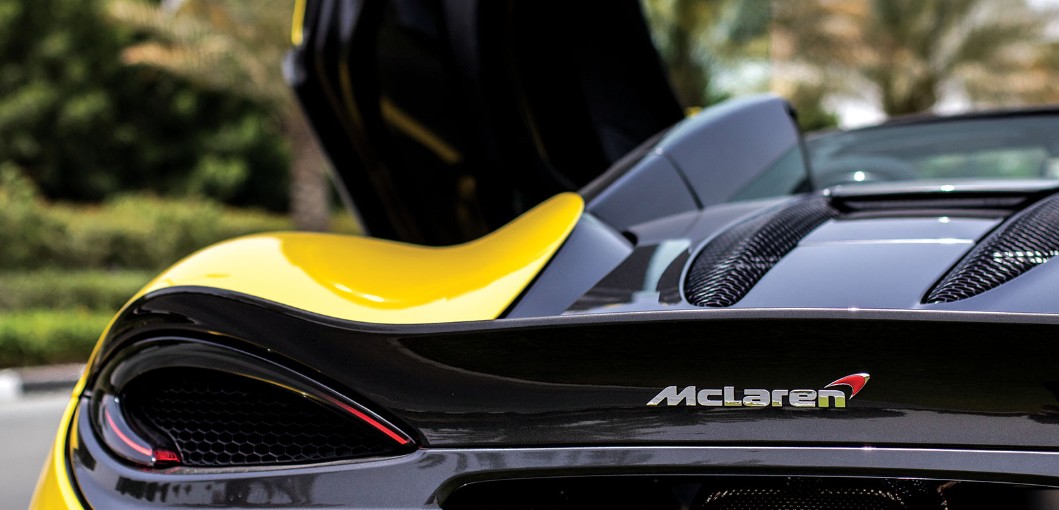 Yet when it was initially time to hit the Start/Stop button, I wasn't sure if the new McLaren would be a hit or a miss. After a couple of days with the 570s Spider, I cannot deny this car is a hit. The steering is simply impeccable. In most cars you slow down when approaching bends or traversing a roundabout, but in the Spider you just want to accelerate. The carbon fibre construction shared by the cars F1 cousins is fantastic, allowing the convertible to remain rigid and strong when cornering.
The engine, of course, is an undeniable highlight. I'm yet to listen to a V8 that doesn't bring a smile to my face and the heart of this Spider is no exception. Generating 562bhp, it'll get you from 0-100kph (0–62mph) in 3.2 seconds and keep going you until you hit a staggering 328kph (204mph). Honestly, this car is probably the most dangerous I've ever driven… for collecting speeding fines. Even though you're so close to the ground with 93mm ground clearance, sitting in a solid tub, it's so comfortable. I constantly had to check my speed and slow down, and after spending eight straight hours driving, I felt I could do another eight.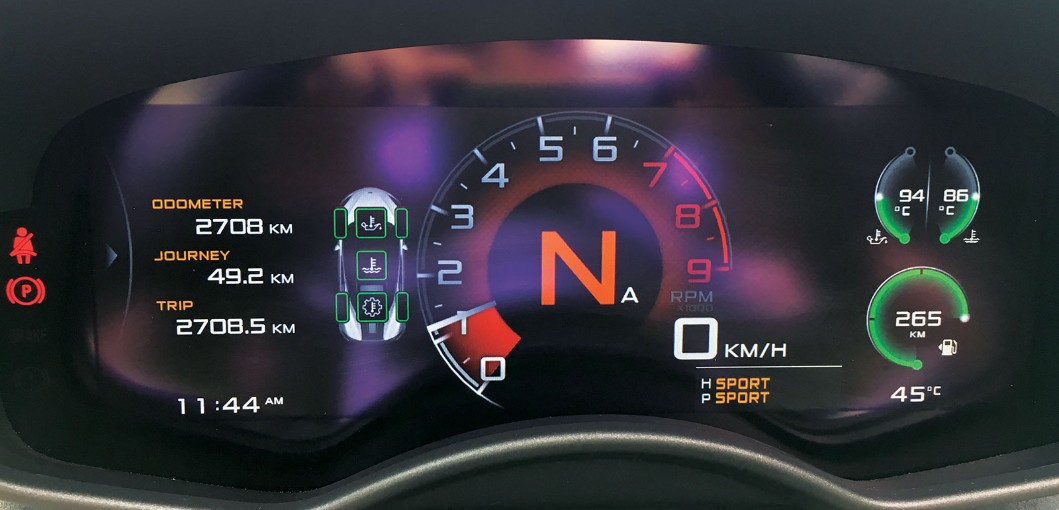 If I was forced to nit-pick, I'd say the speaker system isn't great. And the rear-view camera being shown in front of you on the digital display (where the speedo and rev counters usually are) doesn't really work. As you're rotating the wheel, you can't see the camera, or where you're going. The dings and chimes of the car as it lowers and raises its suspension (which will give you fantastic clearance) are a bit annoying, sounding like a late '90s computer game. Finally, a small gripe is that to really get the best from that V8 you need to be keeping it in a gear lower that you really need. Lots of revs are demanded to get that engine singing and the smile on your face as wide as possible. However, this comes at a literal cost, since driving this way means a daily trip to refill the tank.
Apart from these minor imperfections, you'll be hard pushed to find a convertible sports car that is as much fun to drive as this one. As far as we're concerned, it's worth the extra pennies.
NUTS & BOLTS:
ENGINE: 3.8L twin turbo V8
0-100 KPH: 3.2 seconds
MAX POWER: 562 bhp
TOP SPEED: 328 kmh
PRICE: Reviewed model AED 990,000 (US $269,556.47)